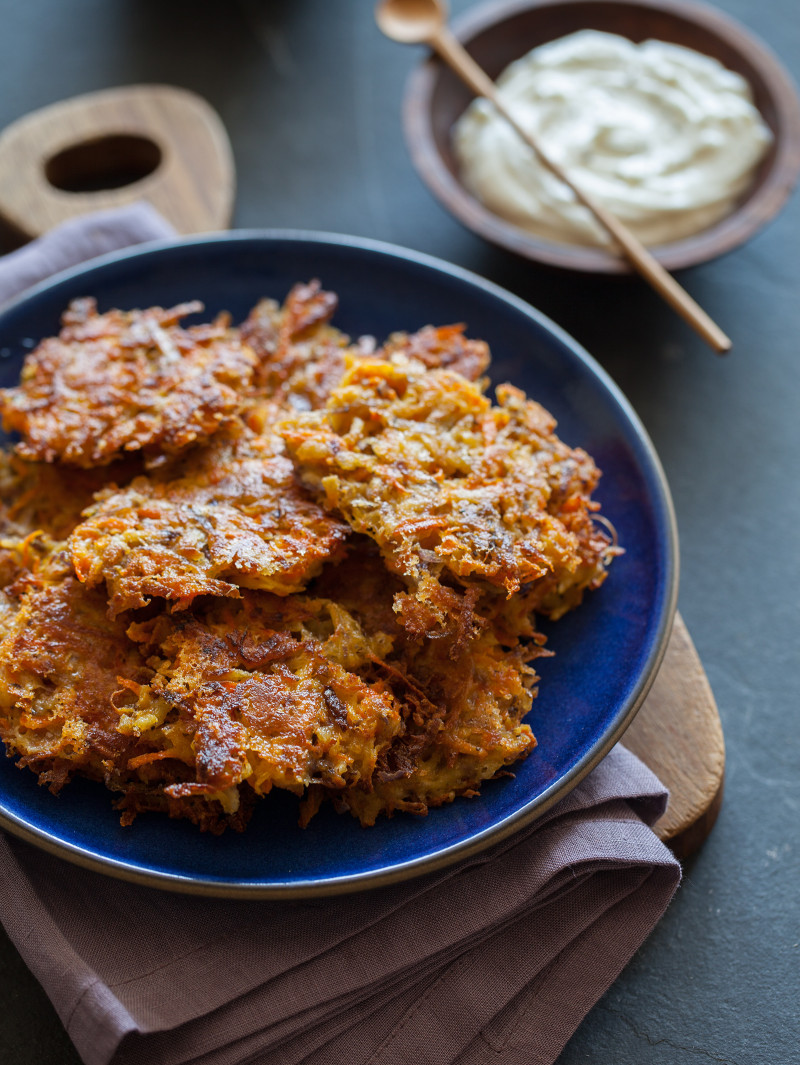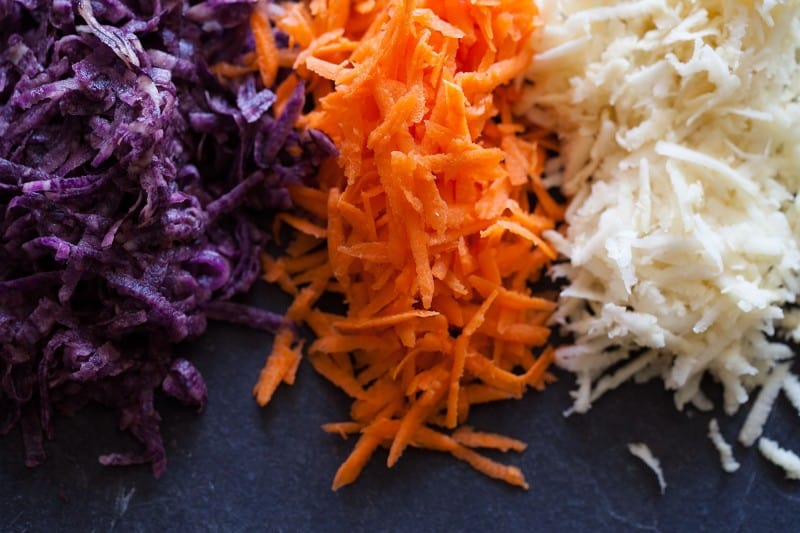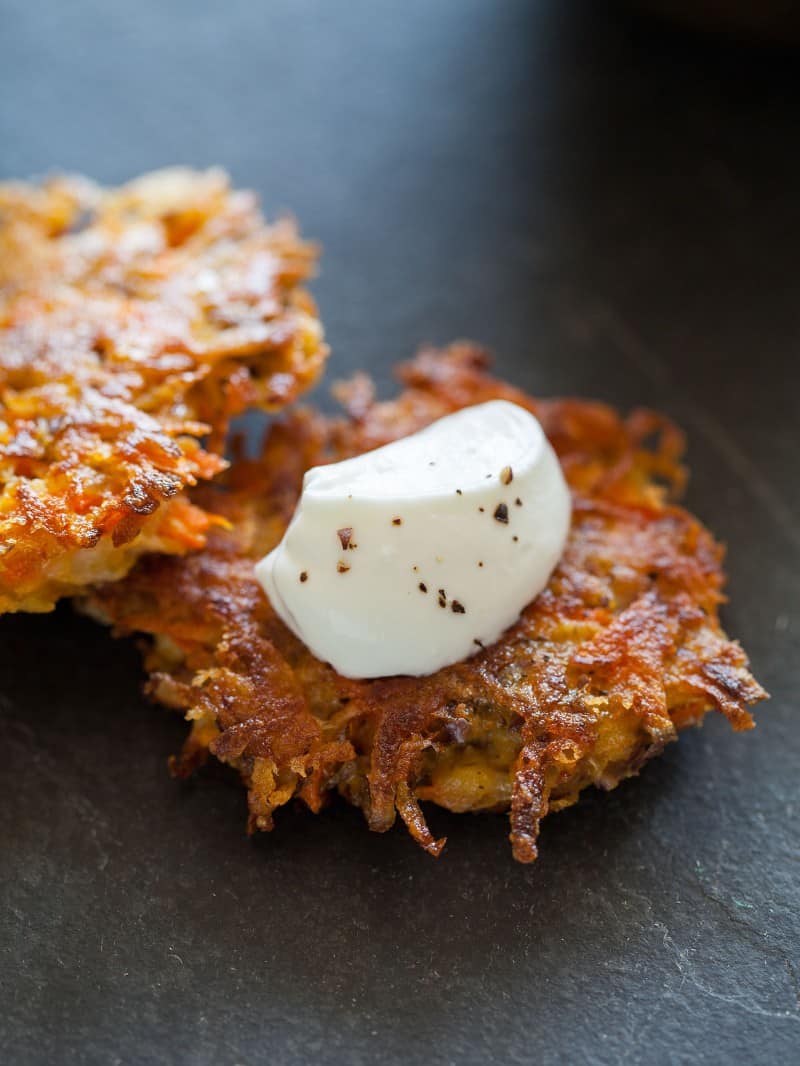 Hi All! Guess what? I'm a procrastinator…big time. For example, today's post….I was supposed to write this last night, but didn't. Now, I'm feverishly writing away trying to finish before Teri gets in this morning for our shoot today! Also, if you were to look at my iphone, you'd notice the screen is completely cracked…usable, but cracked. This happened about 2 months ago….but I've been procrastinating getting it fixed. Well that's also partly due to my laziness, but that a whole other subject. Anyway, who cares if I'll be cursing at myself later for watching 2 HOURS of reality garbage television instead of getting my laundry done (ugh) or getting the haircut I've been putting off for 6 months!! (gross, I know). Will I ever grow out of this?! Probably not, but I'm okay with it and I can openly admit: I Procrastinate and I'm [not so] proud of it!
Now to food, today we have something that I never put off making if I say I'm going to do it: Root vegetable fritters! They're so tasty, easy to make and the parsnip adds a hint of unexpected sweetness (in totally a good way) to the fritters! They're also a great inexpensive and super easy appetizer or side dish to any meal! Make 'em, please?! Enjoy! xx, Jenny
Root Vegetable Fritters
Makes 16 to 20
Ingredients:
1 carrot, peeled and grated
2-3 small purple potatoes, peeled and grated
1 parsnip, peeled and grated
1 garlic clove, minced
1/2 cup fontina cheese, grated
1 egg white, lightly beaten
1/2 cup rice flour (can substitute all-purpose flour)
1 teaspoon baking powder
1 1/2 teaspoons salt
1/2 teaspoon black pepper
3 tablespoons vegetable oil
extra salt and pepper to taste
1/2 cup sour cream
Directions:
1. Squeeze as much liquid out of the grate root vegetables as possible.
2. Place carrot, potatoes, parsnip, garlic, and fontina into a mixing bowl and toss together.
3. Add egg white, flour, baking powder, salt, and pepper. Mix together until well combined. Allow mixture to sit for 5 to 10 minutes.
4. Pour oil into a heavy bottom skillet and place over medium-high heat.
5. Place a few, 2 tablespoon mounds into the skillet and gently press to flatten.
6. Pan fry for 4 to 6 minutes. Flip and fry for an additional 2 to 3 minutes.
7. Drain on paper towel and lightly season with salt and pepper.
8. Repeat until all fritters have been made. Serve immediately with sour cream.