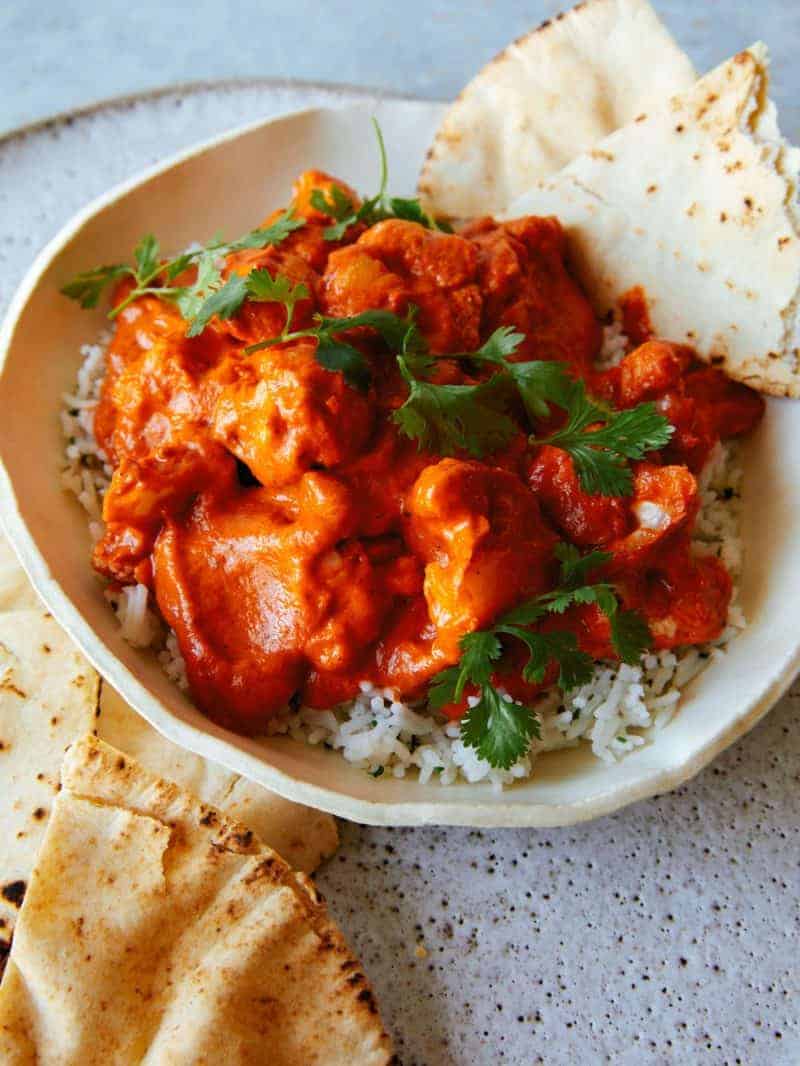 You guys loved our Honey Garlic Cauliflower over Steamed Rice recipe, so we thought we would do another riff with cauliflower and make some Indian Butter Cauliflower! I'm pretty into using cauliflower for things like this on occasion because it's so nice to work in those all vegetarian meals. I don't like using the word substitute, because that's not what is happening here. In my opinion you can't sub pizza crust for cauliflower pizza crust, it's different. Its not a substitute, it's just a different thing. So if you are into all things cauliflower lately give this recipe a go! It's creamy and filling and such a great meatless Mondays dish!
♥ Teri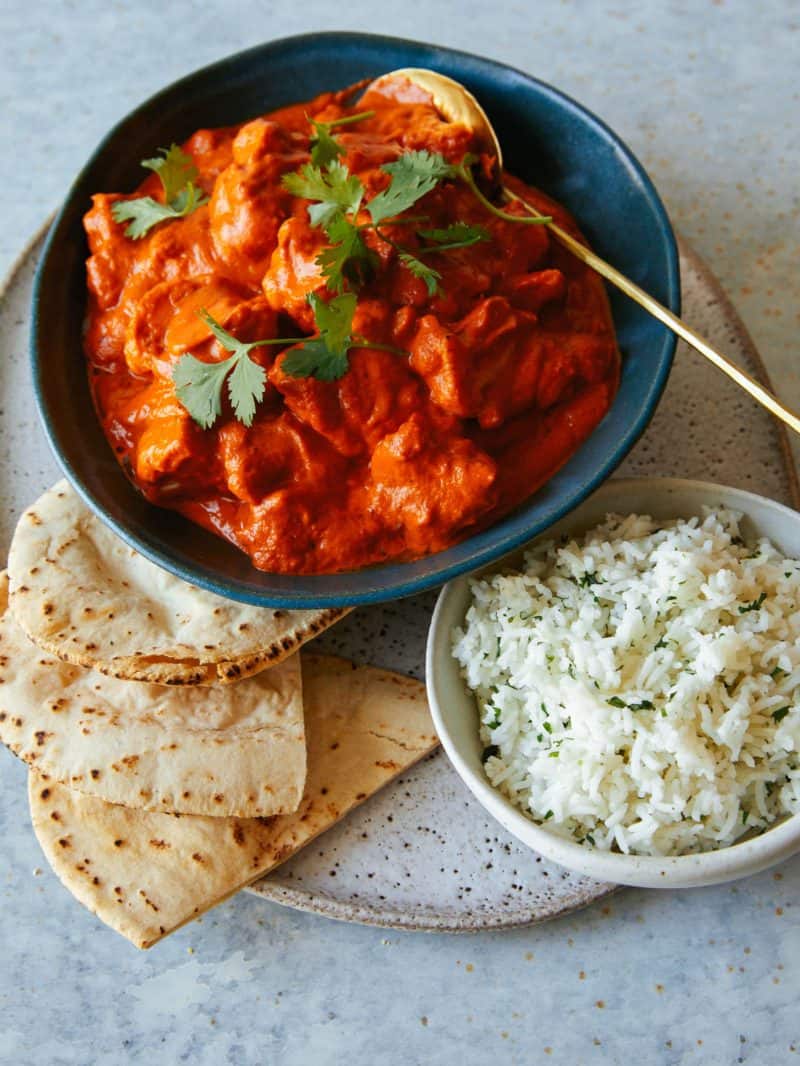 Indian Butter Cauliflower (Cauliflower Makhani)

Serves 3 to 4

Ingredients:
1 pound bite sized cauliflower florets
2 teaspoons extra virgin olive oil
1 1/2 teaspoon cumin
1 teaspoon coriander
3 1/2 tablespoons unsalted butter, divided
1 shallot, minced
2 garlic cloves, minced
1 1/2 teaspoons minced ginger
1 1/2 teaspoons garam masala
1 teaspoon chile powder
1 teaspoon smoked paprika
1 (28 ounce) can tomato puree
2/3 cup heavy cream (or 2/3 cup plain yogurt)
salt and pepper to taste
chopped cilantro, garnish

Directions:
1. Place cauliflower pieces in a mixing bowl and drizzle with oil. Add 1 teaspoon cumin, 1/2 teaspoon coriander, a sprinkle of salt, and some cracked black pepper and toss together until cauliflower is well coated.
2. Place a large skillet over medium-high heat and add 1 1/2 tablespoons butter.
3. Add cauliflower and sear on all sides, about 3 to 4 minutes.
4. Using a slotted spoon, transfer cauliflower to a plate and set aside.
5. Add remaining butter to skillet. Add shallot, garlic and ginger and sauté 3 to 4 minutes.
6. Add remaining spices and continue to sauté for an additional 3 to 4 minutes.
7. Stir tomato puree into skillet and lightly season with salt and pepper.
8. Lower heat to medium-low and simmer for 5 minutes.
9. Add cauliflower back into skillet, season with salt and pepper and continue to simmer for about 10 minutes, or until cauliflower has softened.
10. Stir cream or yogurt into cauliflower mixture and simmer for an additional 2 to 3 minutes or until sauce is thick and creamy and cauliflower is tender but not mushy. Adjust seasonings.
11. Top with chopped cilantro and serve over cilantro-basmati rice, with a side of grilled pita bread.