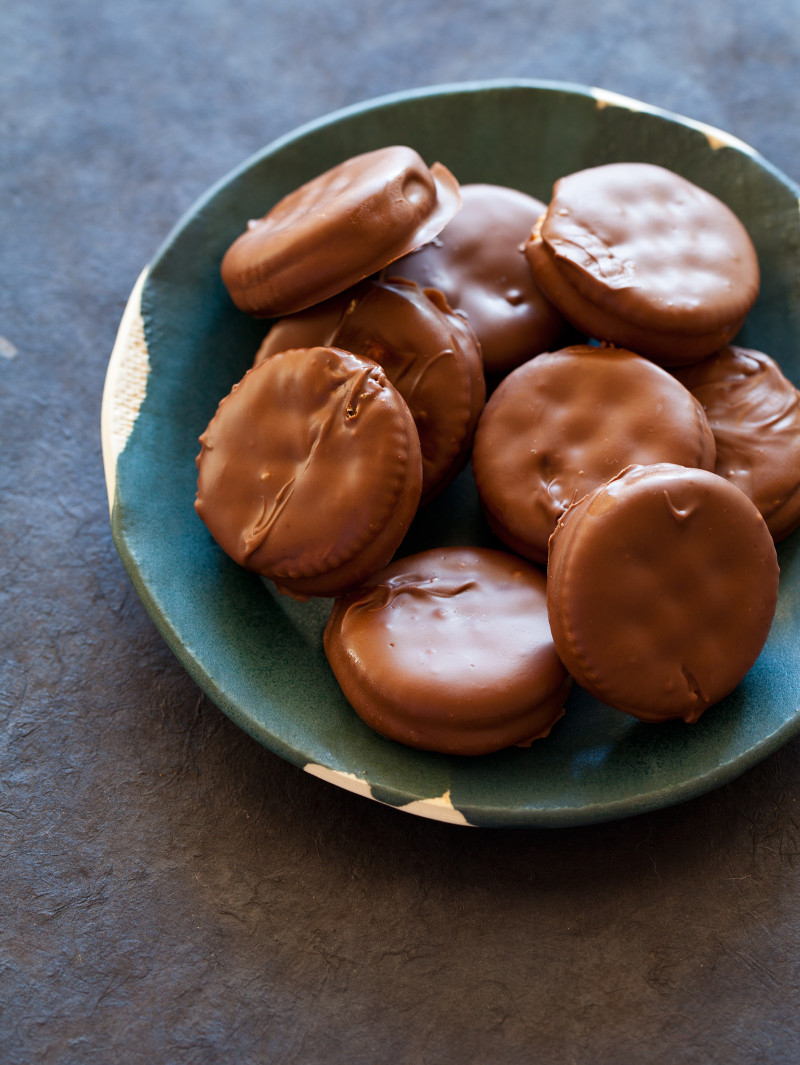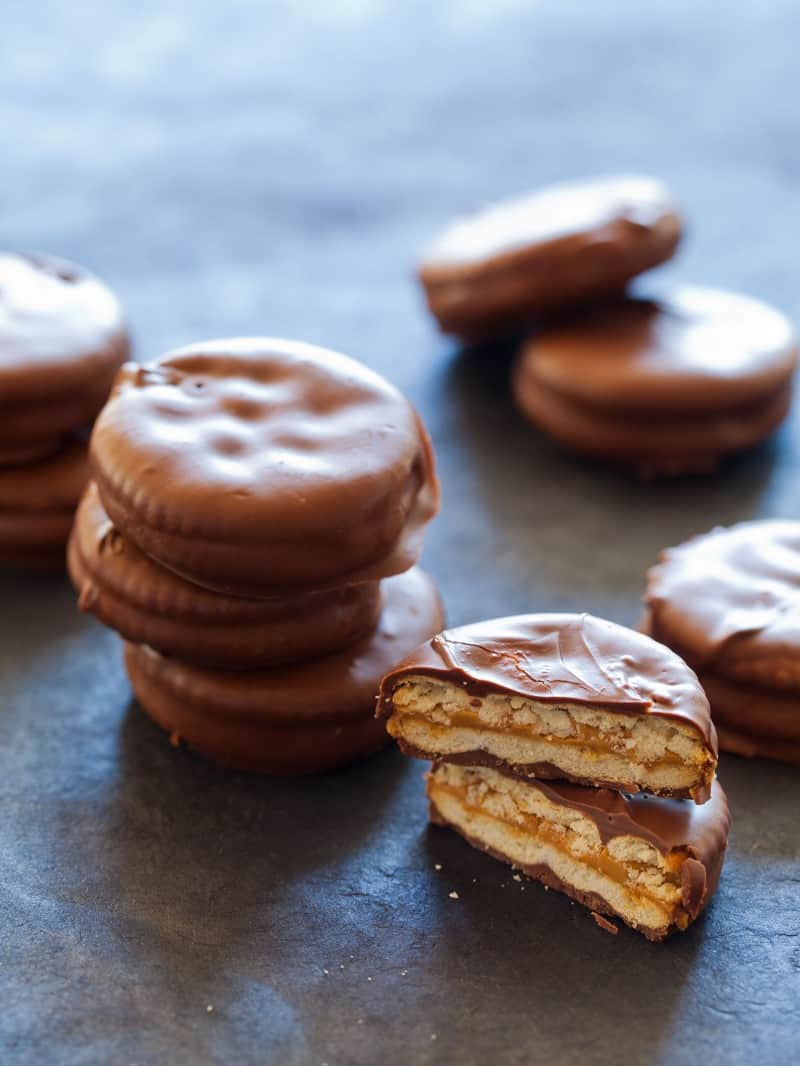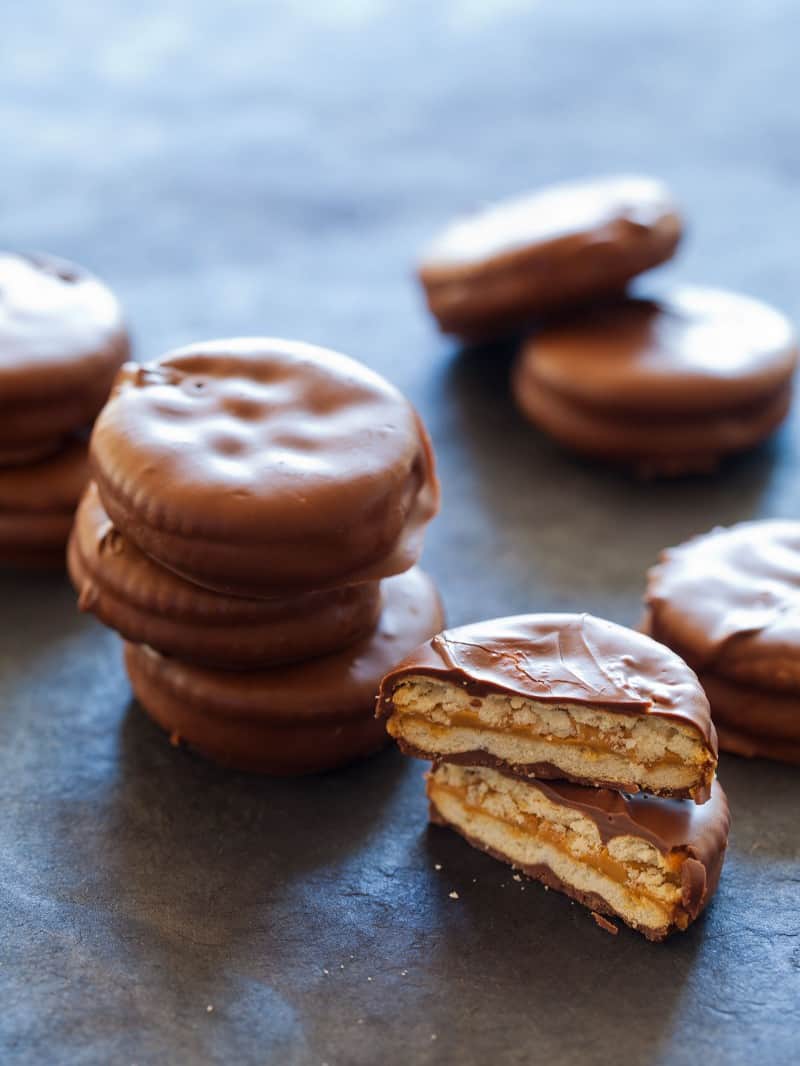 Holiday time is officially here! Okay, so in theory the holidays are great, but really they're stressful and expensive. Don't get me wrong, I still love holiday time, but it is what it is. Something I like doing to alleviate some holiday stress is give homemade food items as gifts..particularly sweets and baked goods. This is one of those things I'm definitely going to make. I'm going to package them up in really cute Martha Stewart holiday craft gift boxes and give them away as small tasty gifts. I had chocolate covered Ritz crackers for the first time last year. Oh man, after I ate my first one I was on a mission to hoard boxes of this "limited edition" stuff for the next month…. I thought they were that good. This year I thought I'd make my own. I thought the only way they could get better was adding peanut butter. Turns out, I was right. They're so good…really I promise. Please make these for loved ones this year, they'll love you even more for it! Plus, they're super simple to make. Enjoy!
xx Jenny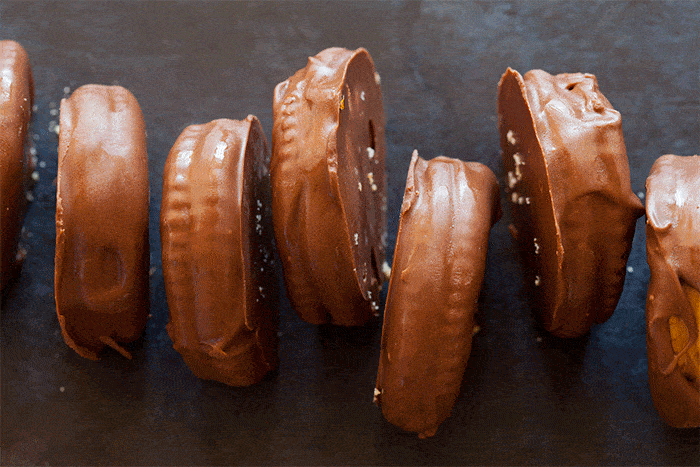 Here are some other easy recipes you might like:
Check out our cookie recipe section for all of our cookie recipes: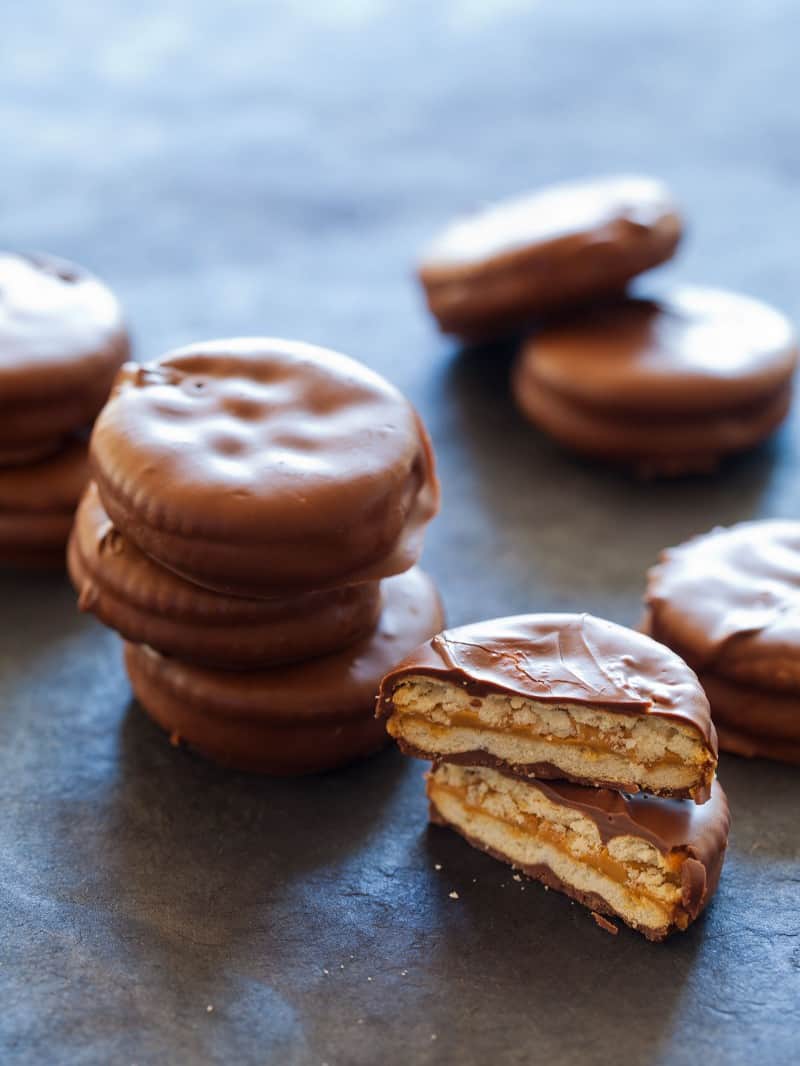 Hungry for more?
Subscribe to never miss a recipe.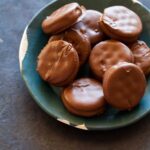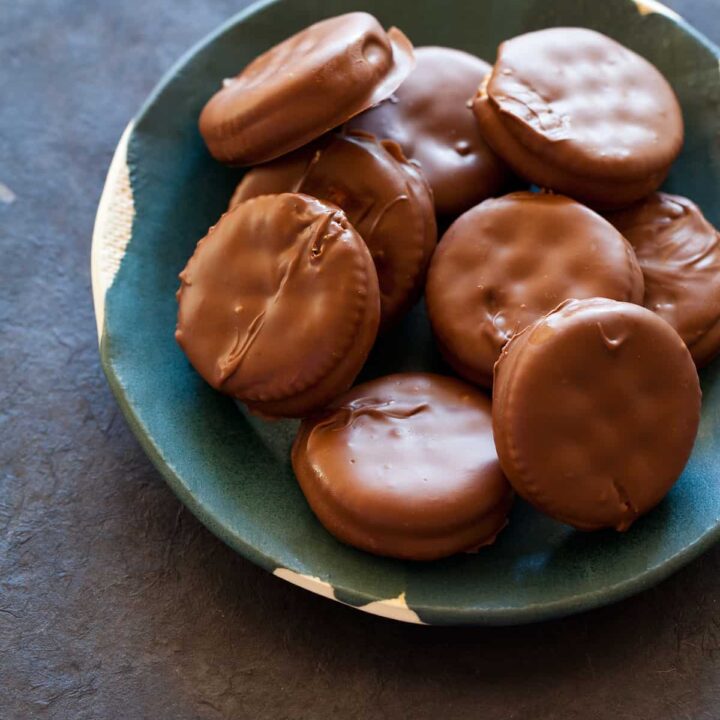 ---
Chocolate Covered Peanut Butter Ritz Sandwiches
INGREDIENTS
2

cups

milk chocolate chips

½

cup

creamy peanut butter

¼

cup

powdered sugar, sifted

32

Ritz crackers
INSTRUCTIONS
Place chocolate chips over a double boiler and melt.

Place peanut butter and sugar into a mixing bowl and whisk until smooth.

Spread a small amount of the peanut butter mixture onto a cracker and sandwich together with another cracker.

Repeat until all the crackers and peanut butter filling have been used.

Place crackers onto a parchment line baking sheet and place in freezer for about 30 minutes.

Once the chocolate has melted, using a small pair of tongs, or tweezers, dip the chilled peanut butter sandwiches into the chocolate until completely covered.

Shake off any access chocolate and place back onto the parchment lined baking sheet.

Repeat with the remaining sandwiches and set aside to dry, about an hour.

Carefully peel from the parchment and serve.