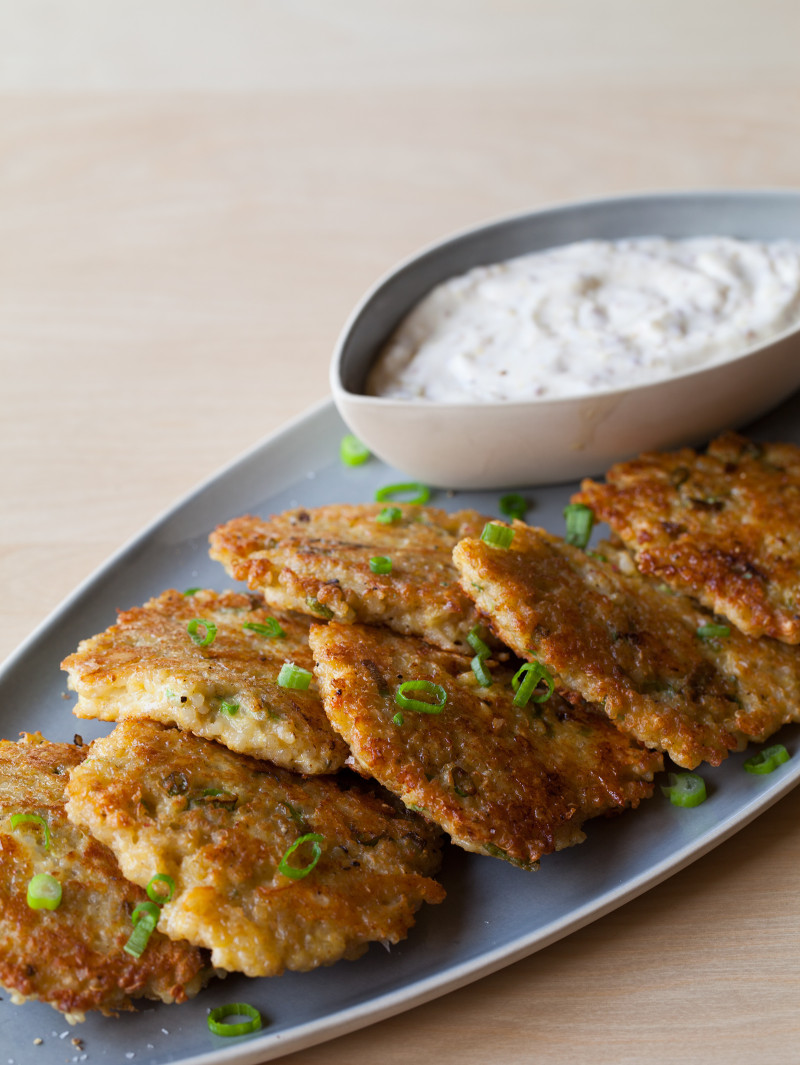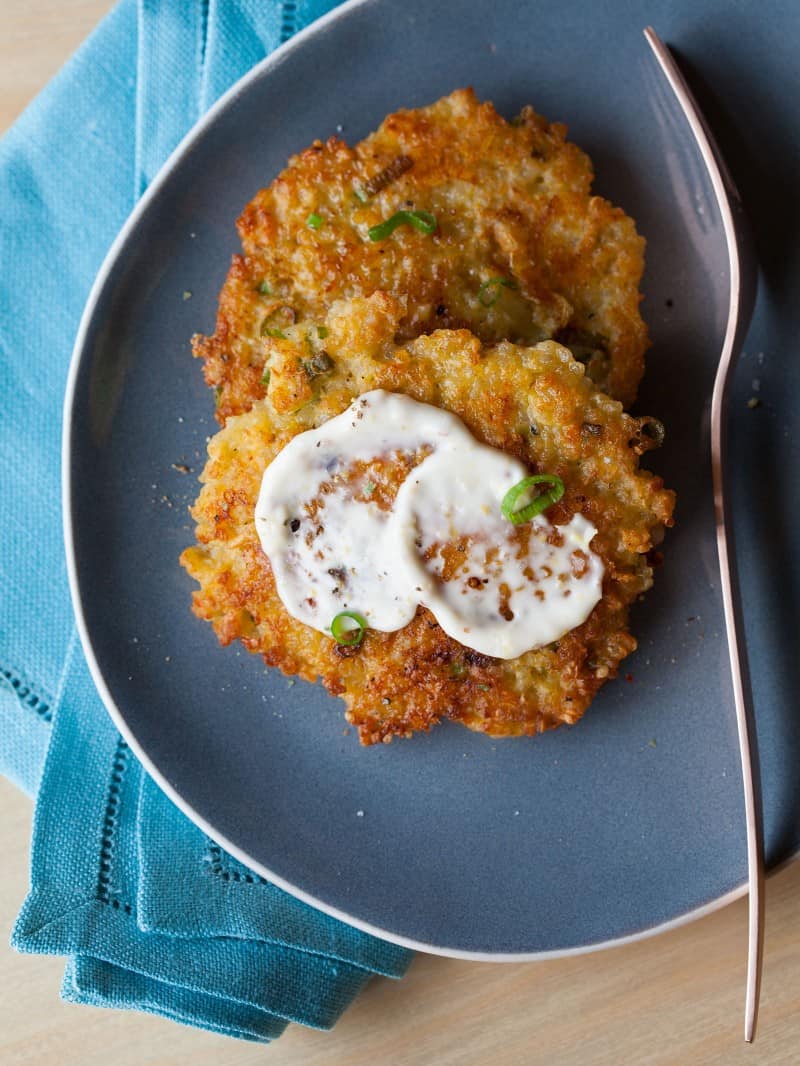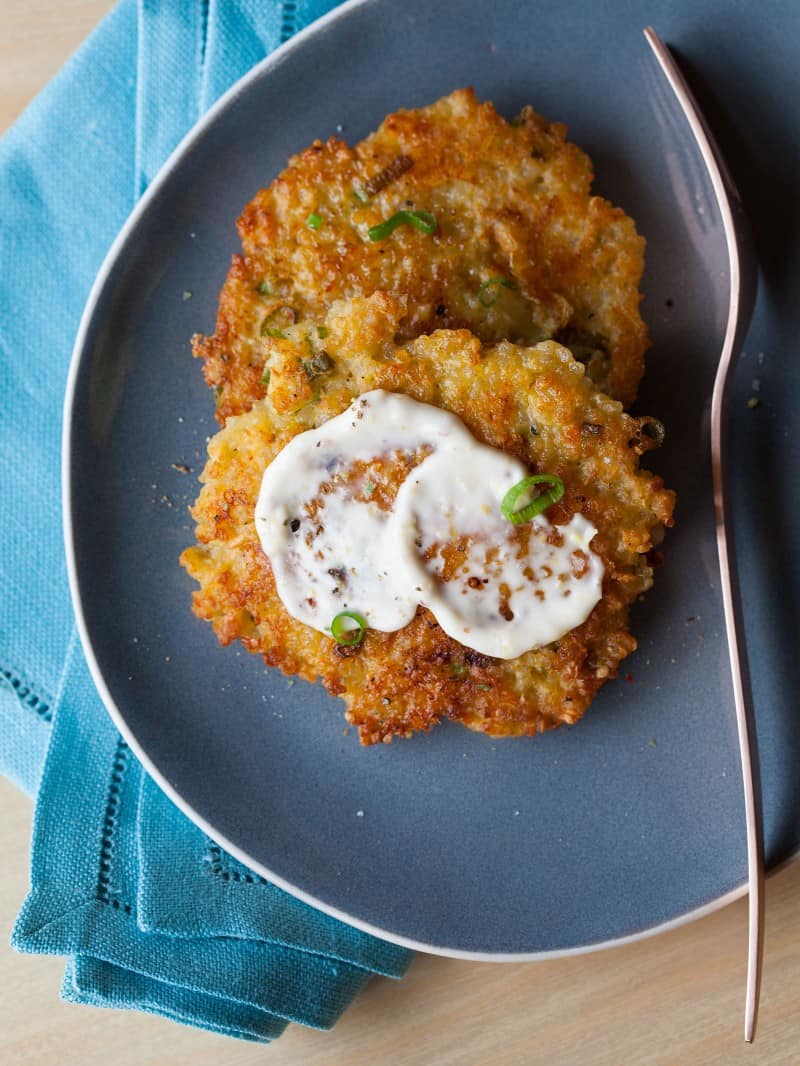 I have been having a Wonder Years marathon. Its pretty awesome. Did you know netflix now has all the seasons on instant? Did you know that Winnie Cooper grew up to be some brilliant math person who tweets palindromes? Did you know that Travis from Clueless (Breckin Myer) pretty much plays the same exact character on the early episodes of The Wonder Years also? Its weird. I love that show.
Anyway, on the blog we have been posting a lot of Thanksgiving and party food recipes to gear up for December. Parties are fun. It's a bit stressful to figure out what to bring sometimes. I just happen to have some thoughts on what to bring to holiday parties. Our Bacon Jam. is always a hit. It's easy to use as a dip, or a spread on a cheese board, or on a crostini.  Chocolate Covered Potato Chip are also always a big hit! 
These cheesy quinoa cakes are delicious, and they keep really well. You can make them ahead and serve them warm, or just serve them room temp. I love simple, but they are really good with just a little aoili.
♥ Teri
Some other appetizer recipes you might like that are similar: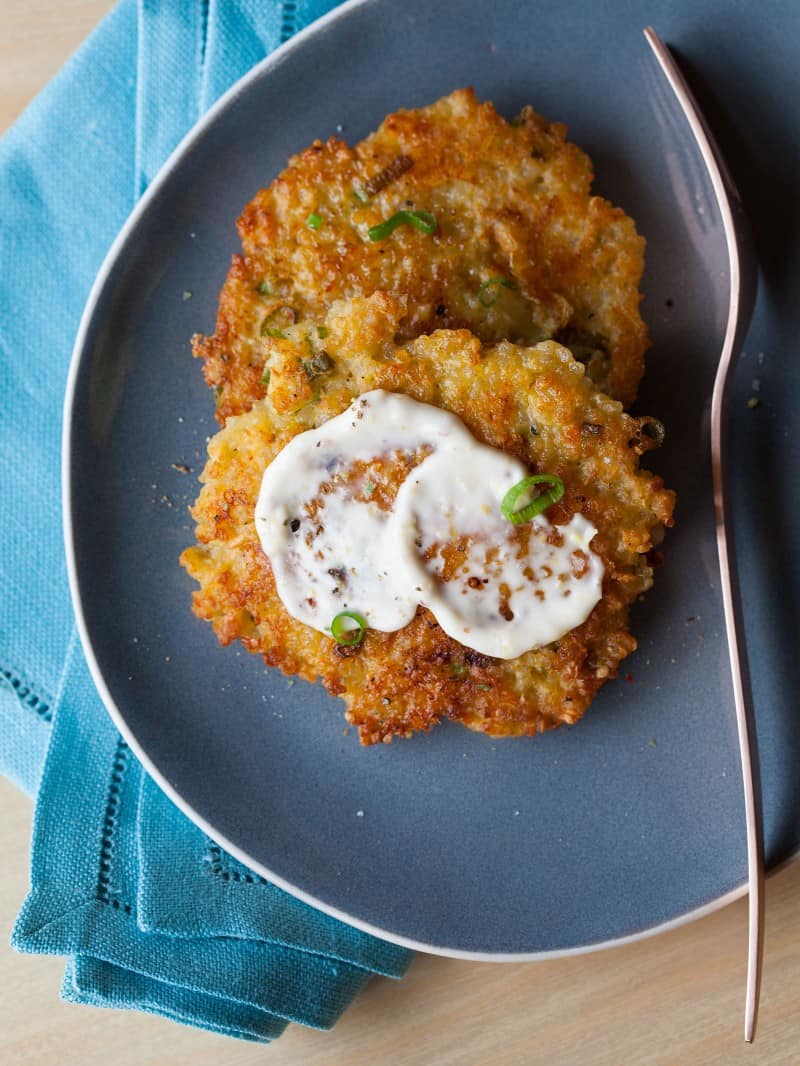 Hungry for more?
Subscribe to never miss a recipe.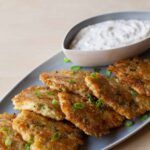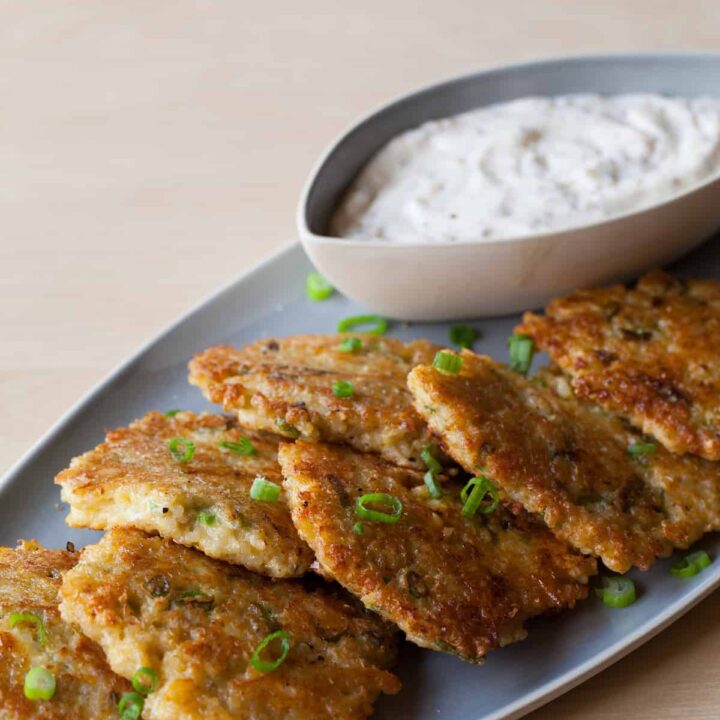 ---
Cheesy Quinoa Cakes with a Roasted Garlic and Lemon Aioli
INGREDIENTS
2

cups

cooked quinoa

⅔

cup

grated fontina cheese

3

tablespoons

all purpose flour

2

green onions, thinly sliced

1

egg, lightly beaten

2

teaspoons

freshly ground black pepper

2 ½

tablespoons

extra virgin olive oil

salt to taste
aioli
½

cup

light mayonnaise

1

head of garlic, roasted

1

lemon, zested and juiced

¼

teaspoon

cayenne pepper

salt and pepper to taste
INSTRUCTIONS
For the cakes: Place all ingredients, except for the oil, into a mixing bowl and stir together until well combined. Season with salt and allow the mixture to sit for 5 minutes.

Pour oil into a large sauté pan and place over medium heat.

Form ¼ cup patties with the quinoa mixture and place in the heated sauté pan. (this will have to be done in batches)

Cook quinoa cakes for about 5 minutes on each side. Repeat with the remaining patties until all of the cakes have been cooked. Set aside.

For the aioli: Place all ingredients into a food processor, season with salt and pepper and blend until smooth. Pour into a small bowl and serve alongside the warm quinoa cakes.
NOTES
*Makes 10 to 12 Quinoa Cakes