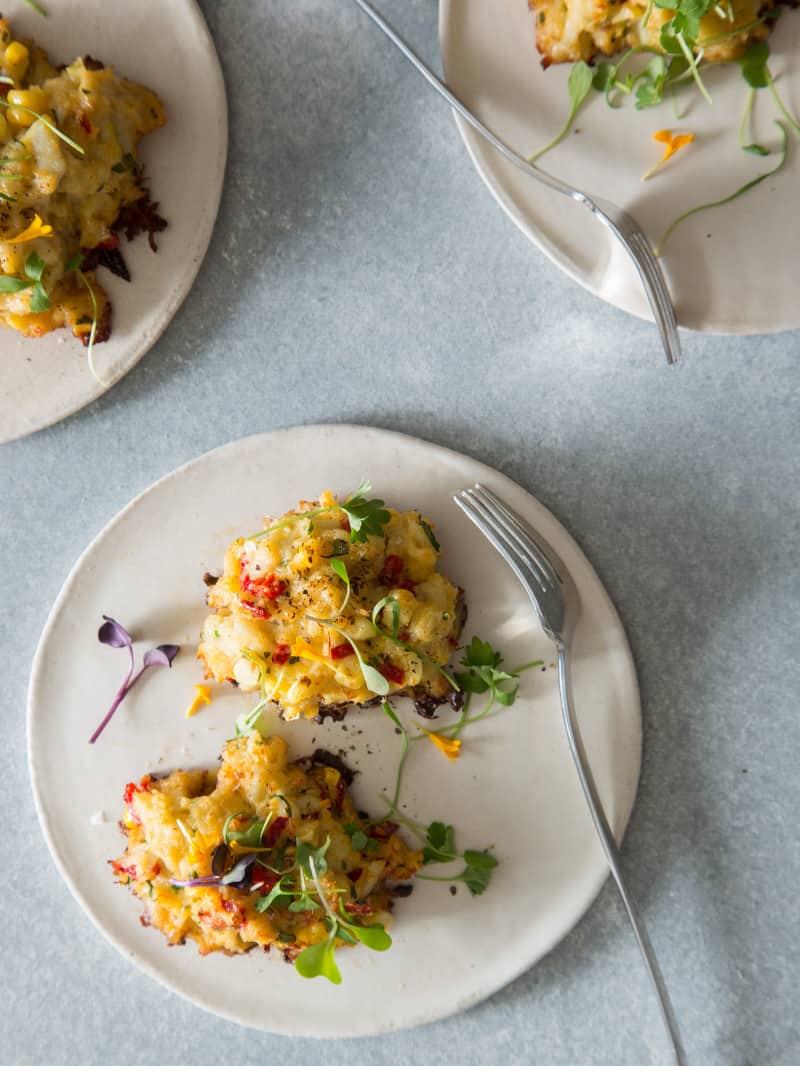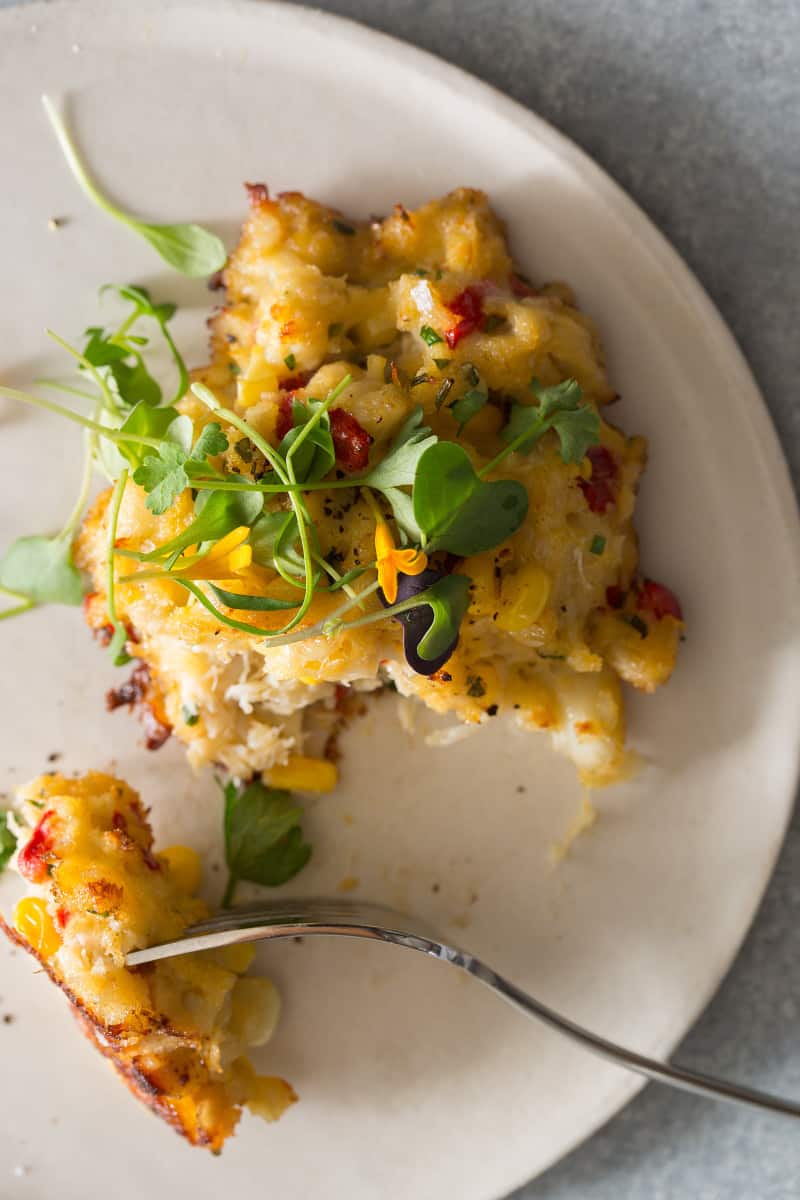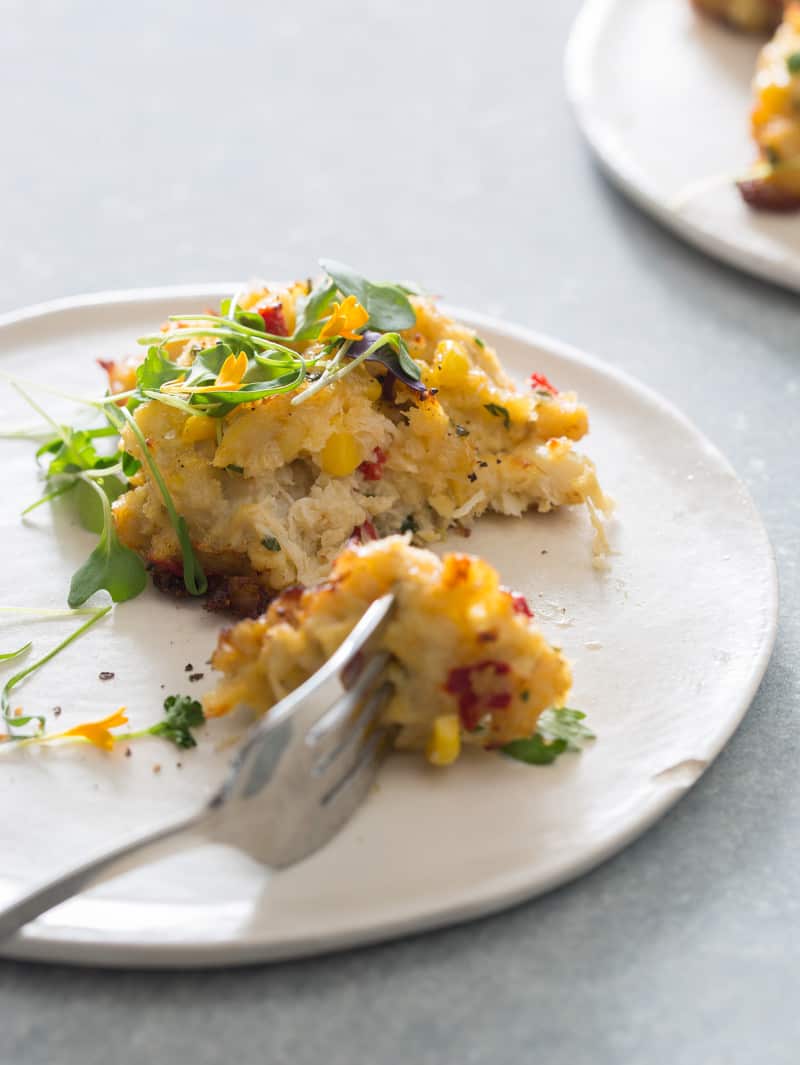 Today we have a crab cake recipe for you. These crab cakes are awesome for two main reasons. The first is that these are packed with crab. There isn't really a bunch of filler stuff, so its like an epically crabby crab cake. The second is that these crab cakes are kinda free form. So you don't have to fuss with your OCD self to make perfectly round uniform little cakes. These are really great as appetizers, but would also make a really nice light-ish meal if you pair it with a salad of some kind. That's how I ate most them!
Crab Cakes
Makes 16
Ingredients:
caper-tartar sauce:
1/2 cup mayonnaise
1/4 cup sour cream
1/2 lemon zested and juiced
2 tablespoons minced capers
salt and pepper to taste
crab cakes:
1 lb. lump crabmeat
2 roasted piquillo peppers, seeded and diced
1 ear sweet corn kernels
1 garlic clove, minced
1/3 cup panko breadcrumbs
1/4 cup mayonnaise
1 egg, lightly beaten
1 tablespoon minced tarragon
2 teaspoon thinly sliced chives
1/2 lemon zested and juiced
salt and pepper to taste
4 tablespoons unsalted butter, divided
micro-greens, optional
edible flowers, optional
Directions:
1. Place all caper tartar sauce into a mixing bowl and whisk together. Set aside.
2. Preheat broiler.
3. Place all crab cake ingredients into a bowl and gently fold together until everything is evenly mixed together, but do not over mix.
4. Melt 2 tablespoons of butter in a large skillet, over medium heat.
5. Drop 6 (1/3 cup sized) mounds of crab mixture into the skillet, at least 1/2 inch apart and cook for about 5 minutes or until a crust begins to form on the bottom.
6. Remove from heat and place in the oven, under the broiler. Broil for 2 to 3 minutes or until the crab cakes have browned on top. Repeat with remaining crab mixture.
7. Serve crab cakes topped with micro-greens and edible flowers, with caper tartar sauce.