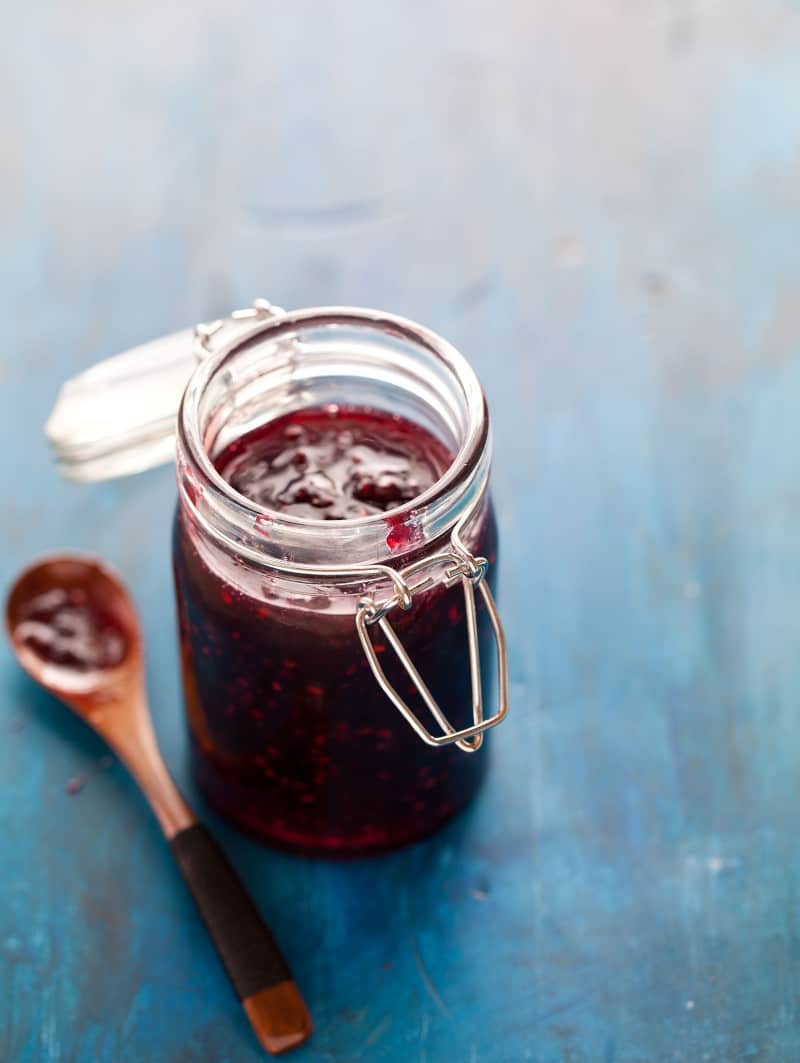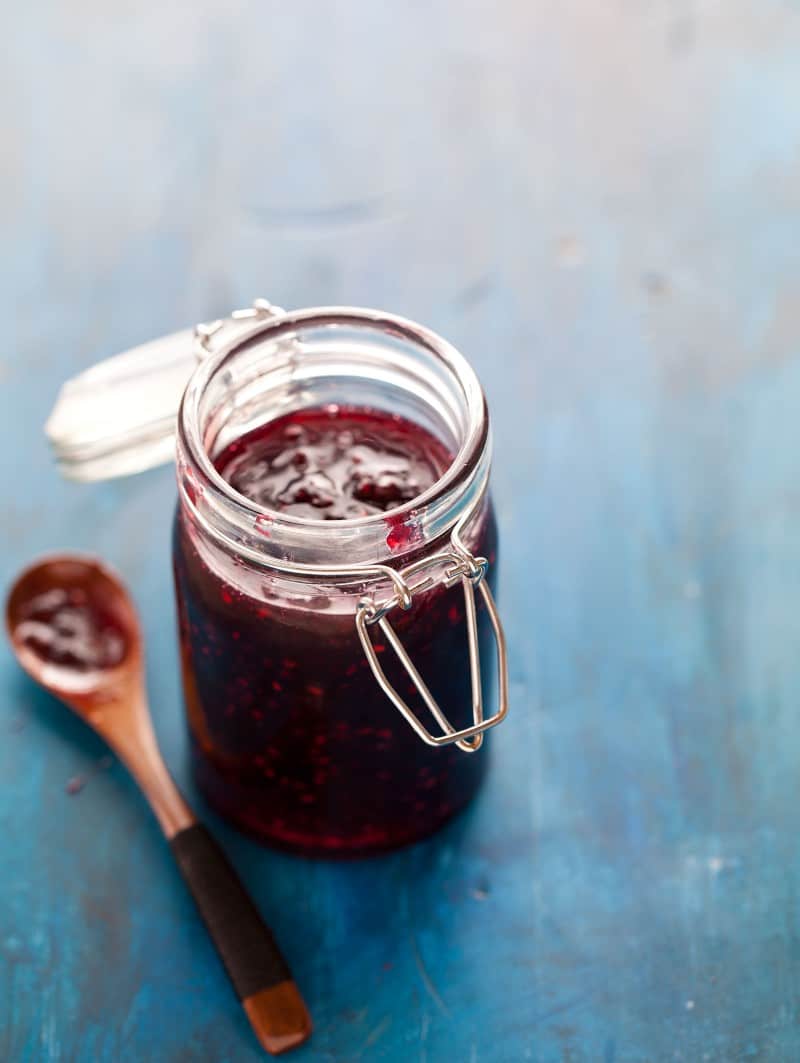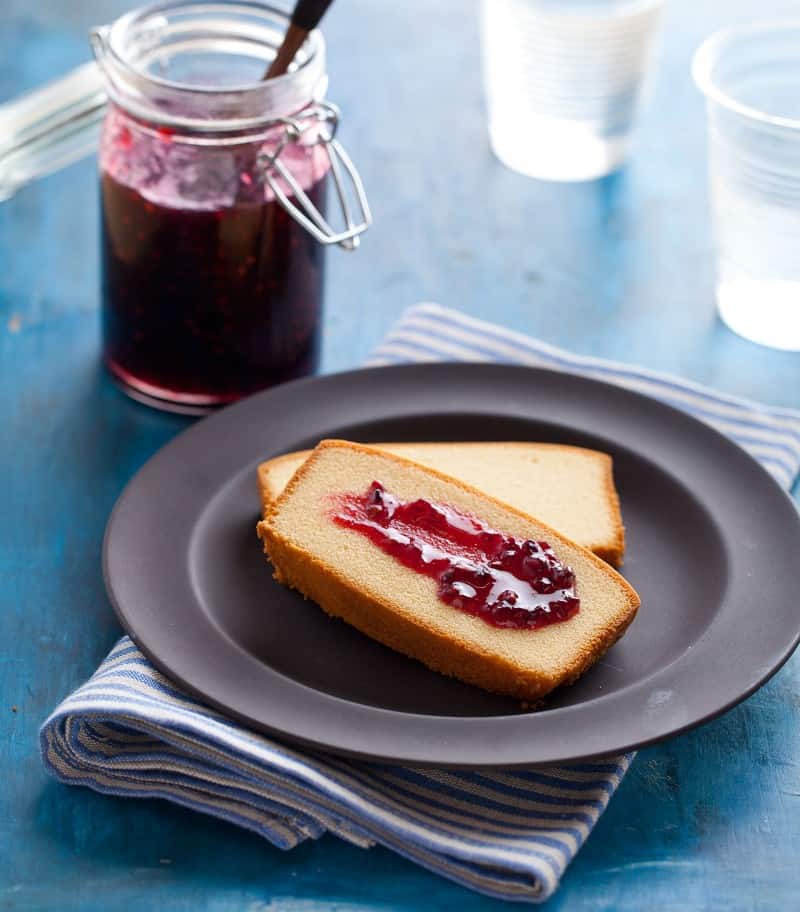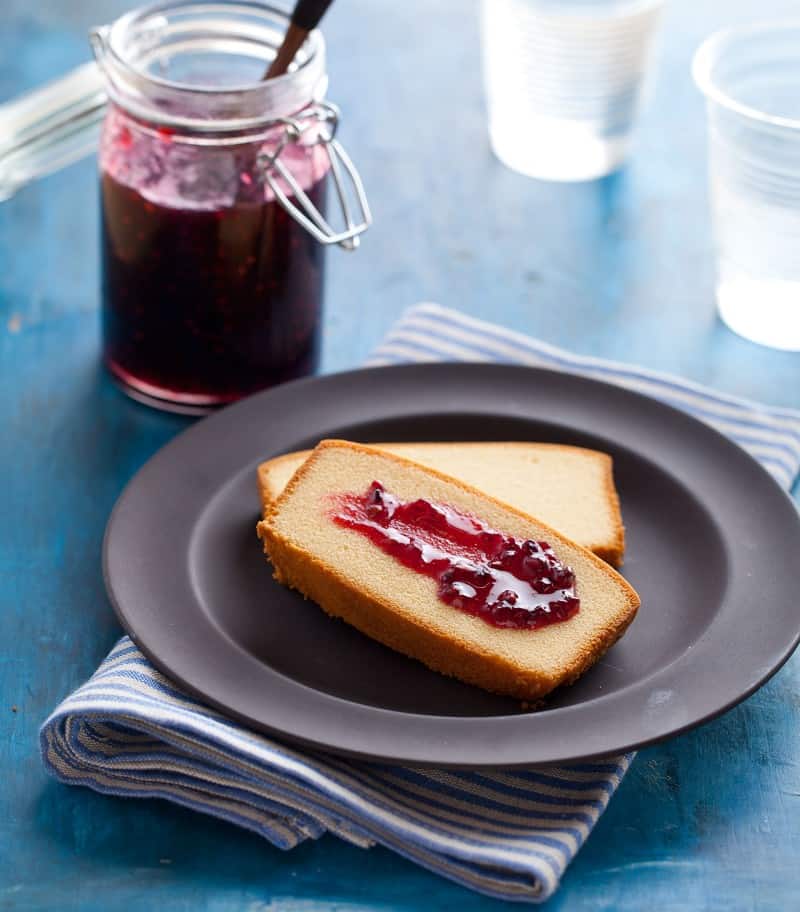 Hi All! So, I was at my farmer's market the other day and bought a palette of blackberries. One or two baskets should've been enough, but they were so big, sweet, and fresh that day I couldn't help myself and against my better judgment I bought an entire palette. After devouring a basket on my drive home, passing some out to eager neighbors (sharing is caring), and freezing a few baskets I decided I didn't need any old plan for the rest, because I had a JAM PLAN (totally nerdy and kind of obscure "Friends" reference). Really though, I decided to make jam, something I'd been meaning to do all summer and just hadn't gotten around to do. I was stoked!! But before I tell you all about the jam, can I tell you a little something? Powdered gelatin sort of give me the heeby-jeebies. I prefer sheet gelatin. In my mind, powdered gelatin has a funky smell. Am  alone on this? Also, I find that I always get a better consistency when I use sheet gelatin. Again, totally a preference thing. Powdered gelatin works just fine in this recipe, but if you can get your hands on some sheet gelatin (specialty cake/bake shops have them or you can order them online) use that instead, you won't regret it! I made a basic blackberry jam which I like a little less sweet, so if you want to add more sugar, little by little, by all means please do. Also, if you want an added kick feel free to drop a stick of cinnamon to the mix or a few whole star anise and let the flavors infuse. So Good!
xx Jenny
Here are some other recipes you might like: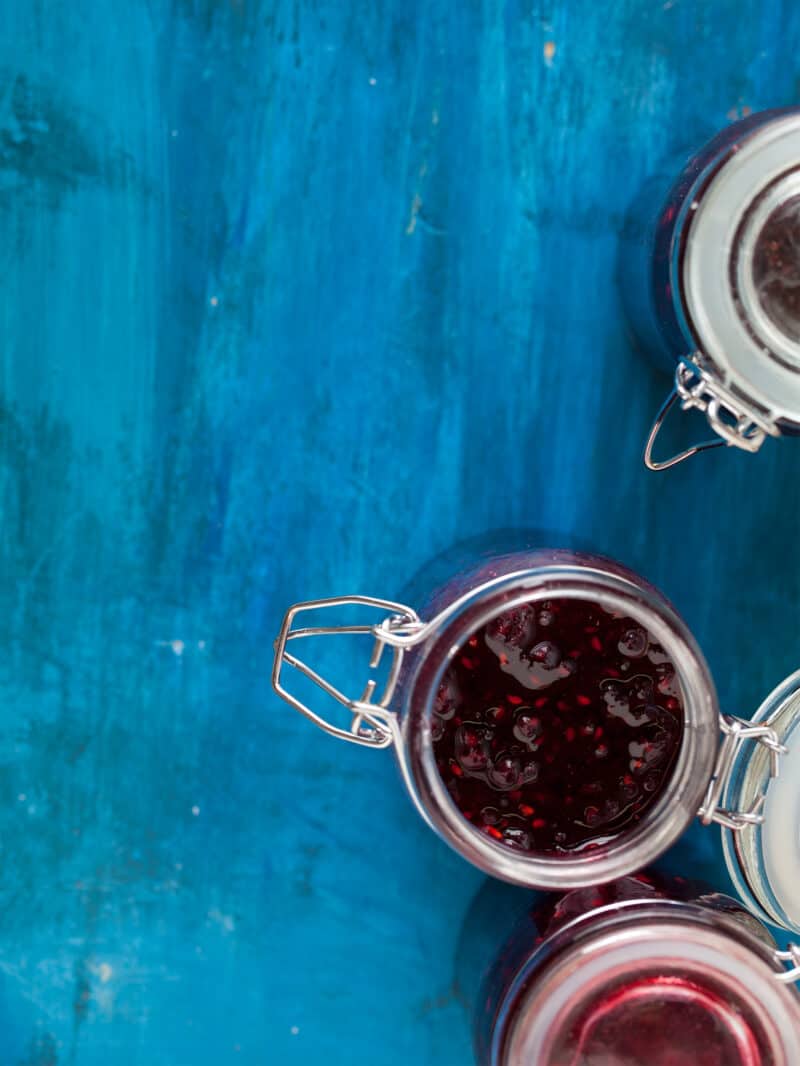 Hungry for more?
Subscribe to never miss a recipe.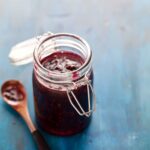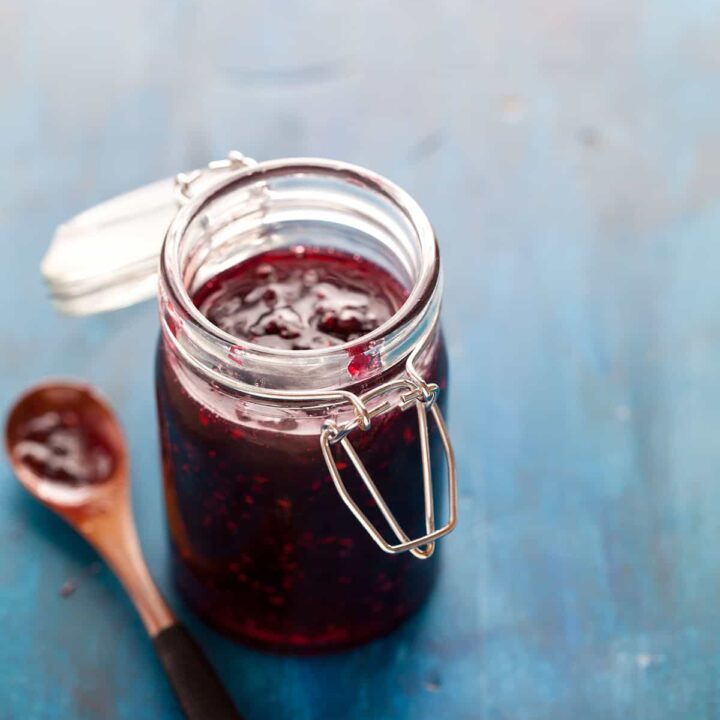 ---
Simple Blackberry Jam
INGREDIENTS
5

cups

blackberries

½

cup

water

1

lemon, zested and juiced

3 ½ to 4

cups

sugar

2

sheets gelatin
INSTRUCTIONS
Mash blackberries, lemon zest and juice, and water in a large pot over medium heat and bring to a simmer.

Add sugar, stir and mash the berries again.

Simmer for 20 minutes before bringing the mixture to a rolling boil.

Meanwhile, soak gelatin sheets in ice water until pliable.

When the berries comes to a boil stir gelatin sheets into the mixture and boil for an additional 3-4 minutes before bringing back down to a simmer.

Simmer for an additional 5 minutes, remove from heat and allow to cool completely.

Pour the jam into a clean canning jars and place in boiling water for about 10 minutes.

Remove the cans from heat, dry off and set aside to cool completely.

Place in the refrigerator until ready to use.
NOTES
*Makes 4 to 5 cups
* 1 serving = 1 tablespoon
Calories:
38
kcal
Carbohydrates:
10
g
Protein:
1
g
Fat:
1
g
Saturated Fat:
1
g
Sodium:
1
mg
Potassium:
16
mg
Fiber:
1
g
Sugar:
9
g
Vitamin A:
19
IU
Vitamin C:
3
mg
Calcium:
3
mg
Iron:
1
mg