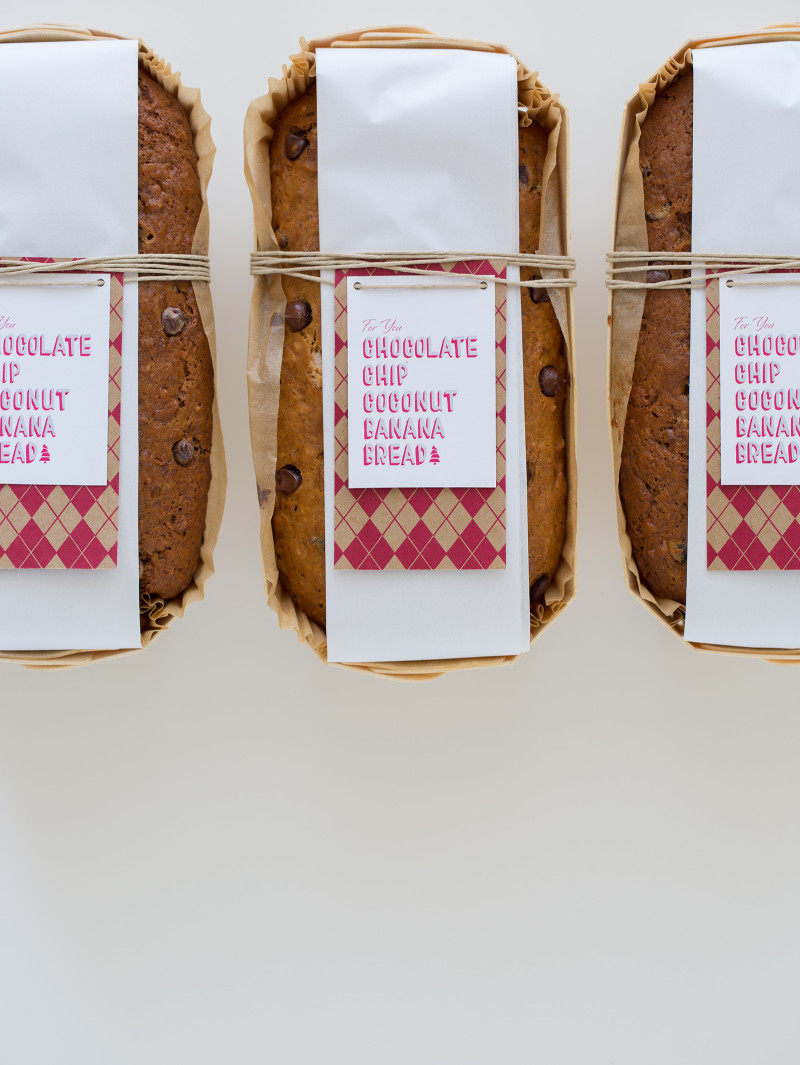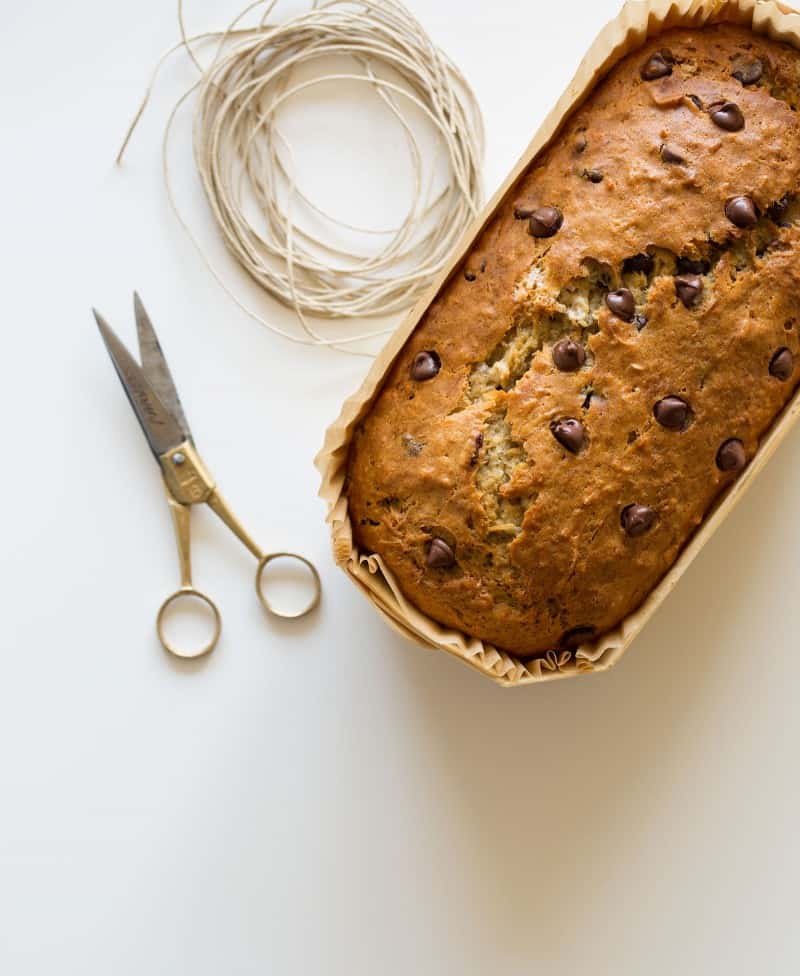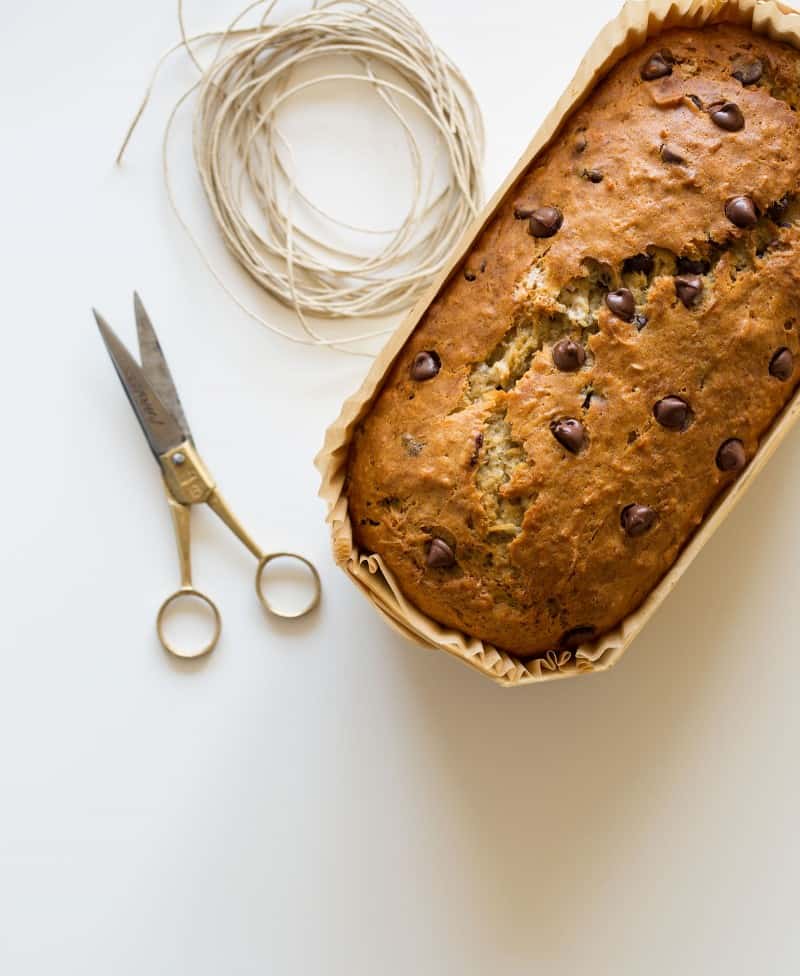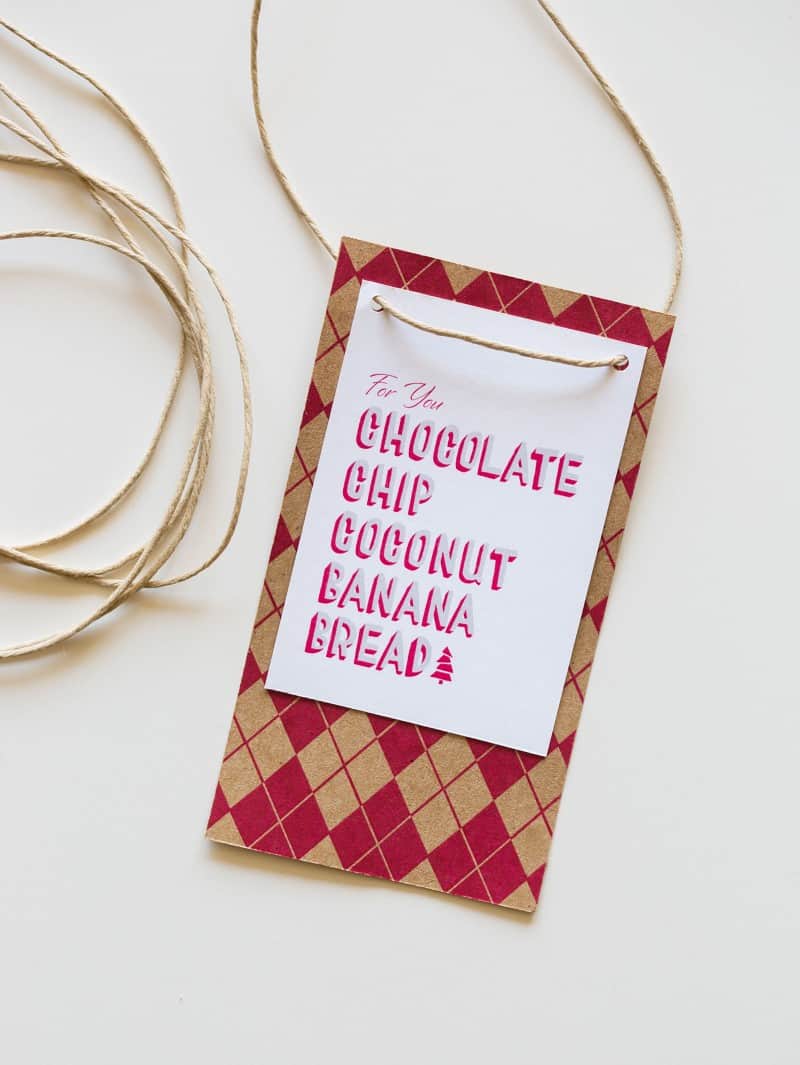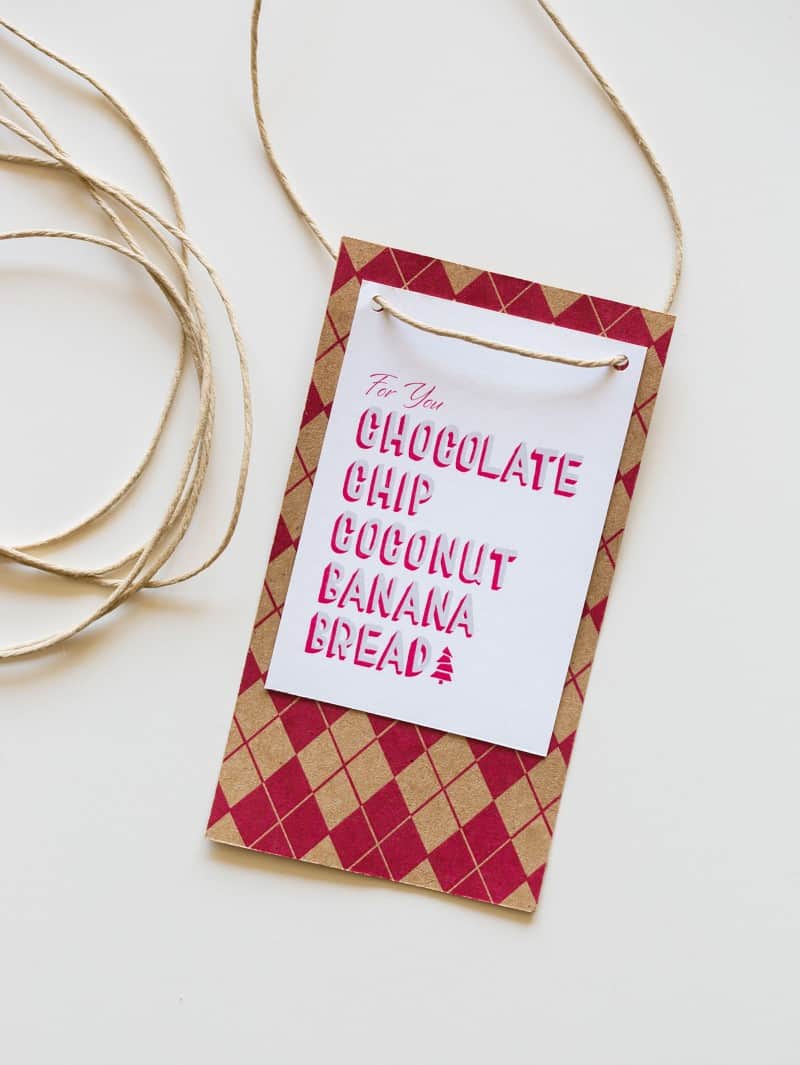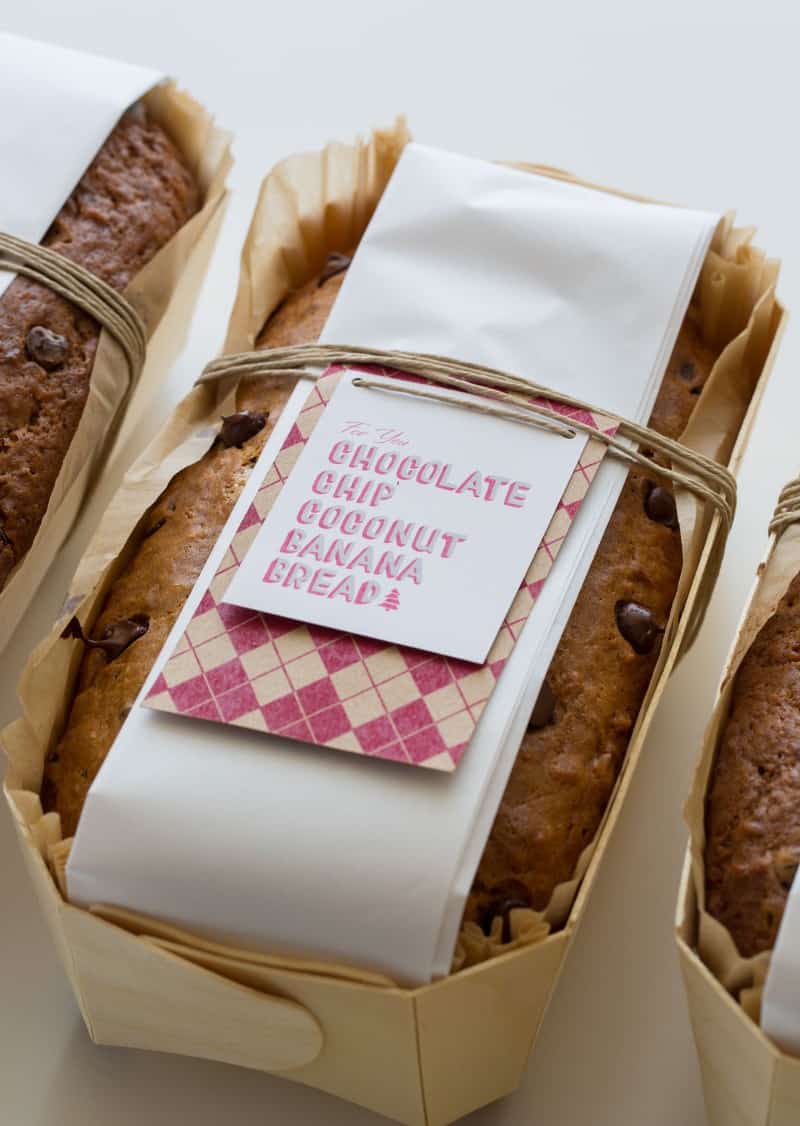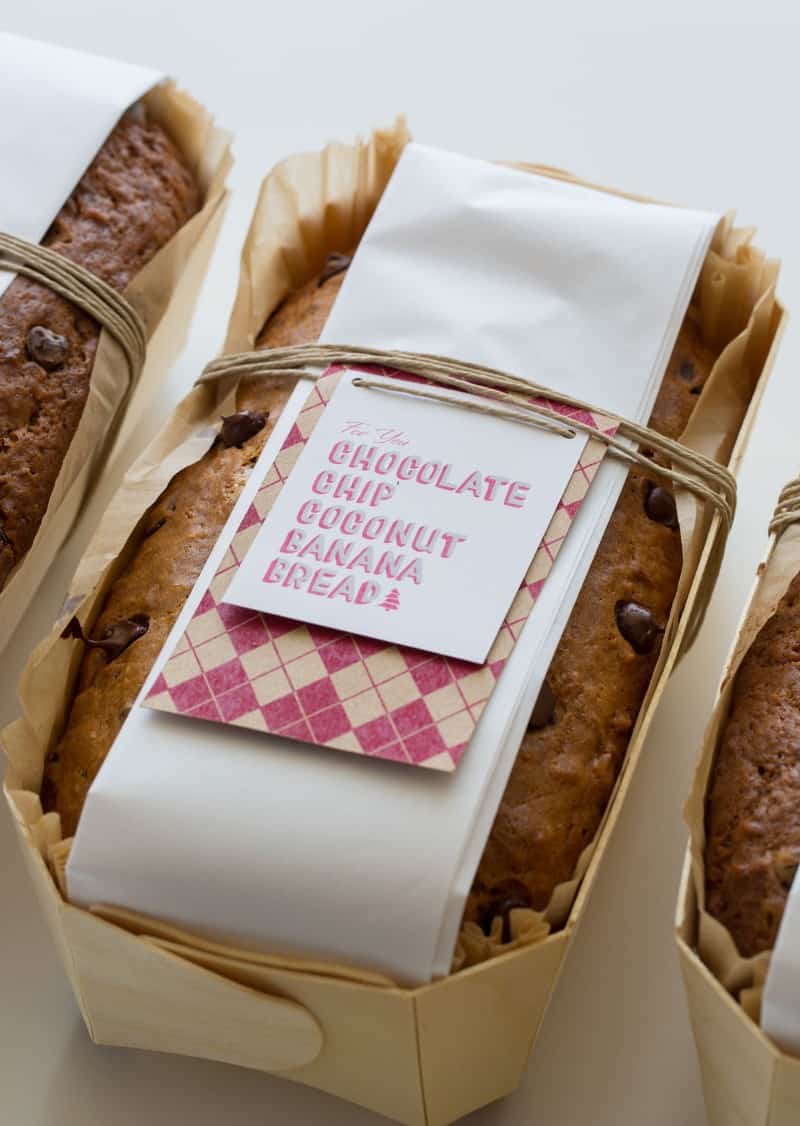 Hi! It's Teri the Elf. What's your favorite color? We have been super busy in the studio lately making some neat gifts based on some of our favorite recipes complete with little cute designs you can print at home. To start, we are dressing up our Chocolate Chip Coconut Banana Bread. Yum. Always a winner.
How to make Banana Bread Gifts
Time needed: 2 hours.
Print your own labels for these fun Banana Bread Fits. They make great hostess gifts, and they are perfect for the holidays!
I added some parchment over the bread to give it a little protection. This really in the perfect thing to bring to a party because it makes a really good hostess gift. Everyone loves banana bread. Get baking!
♥ Teri
Here are some other food gifts you might like!