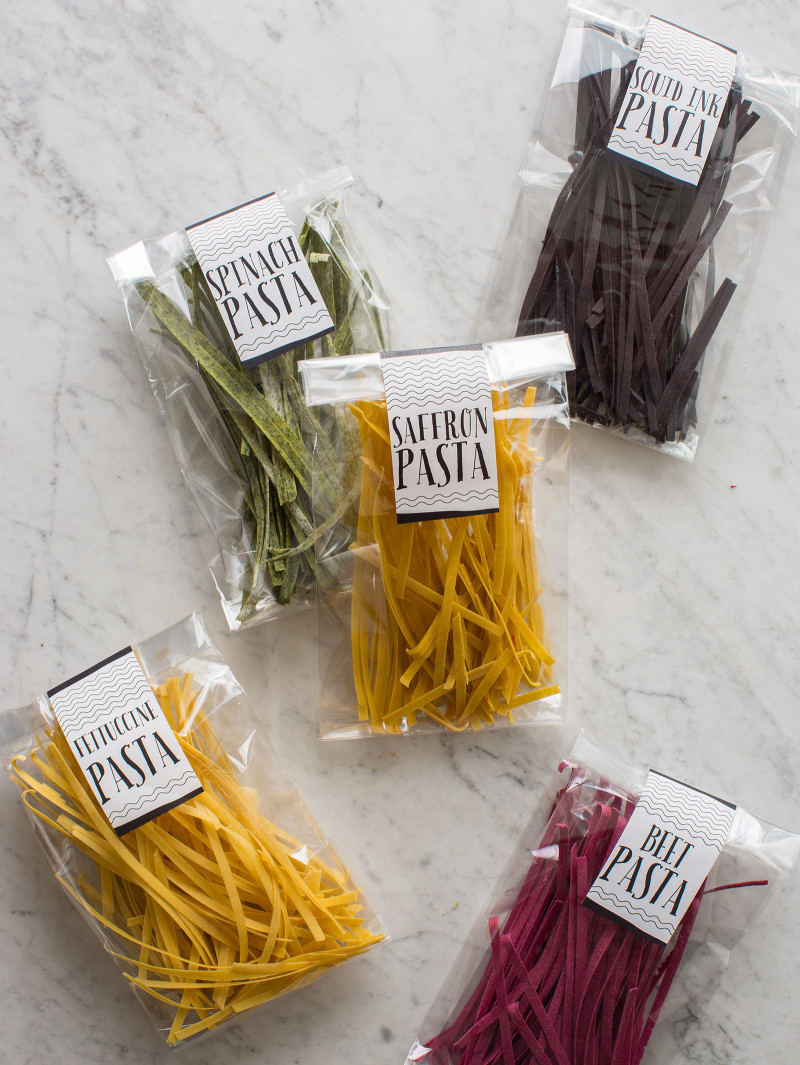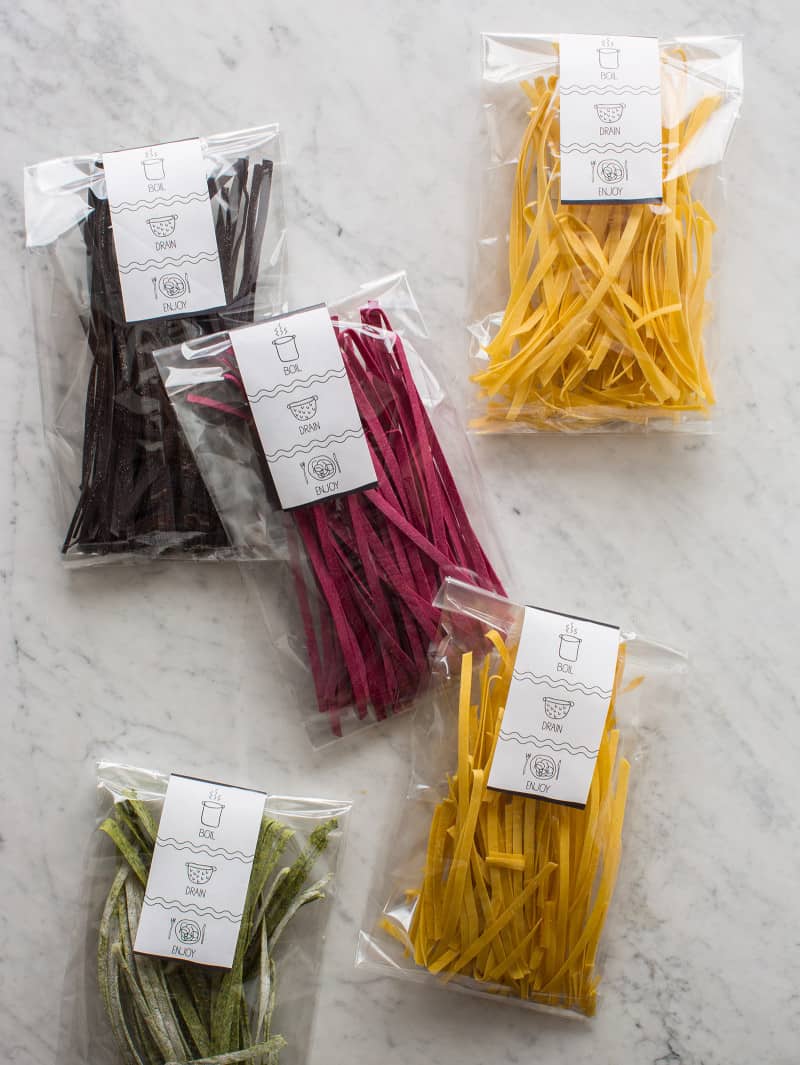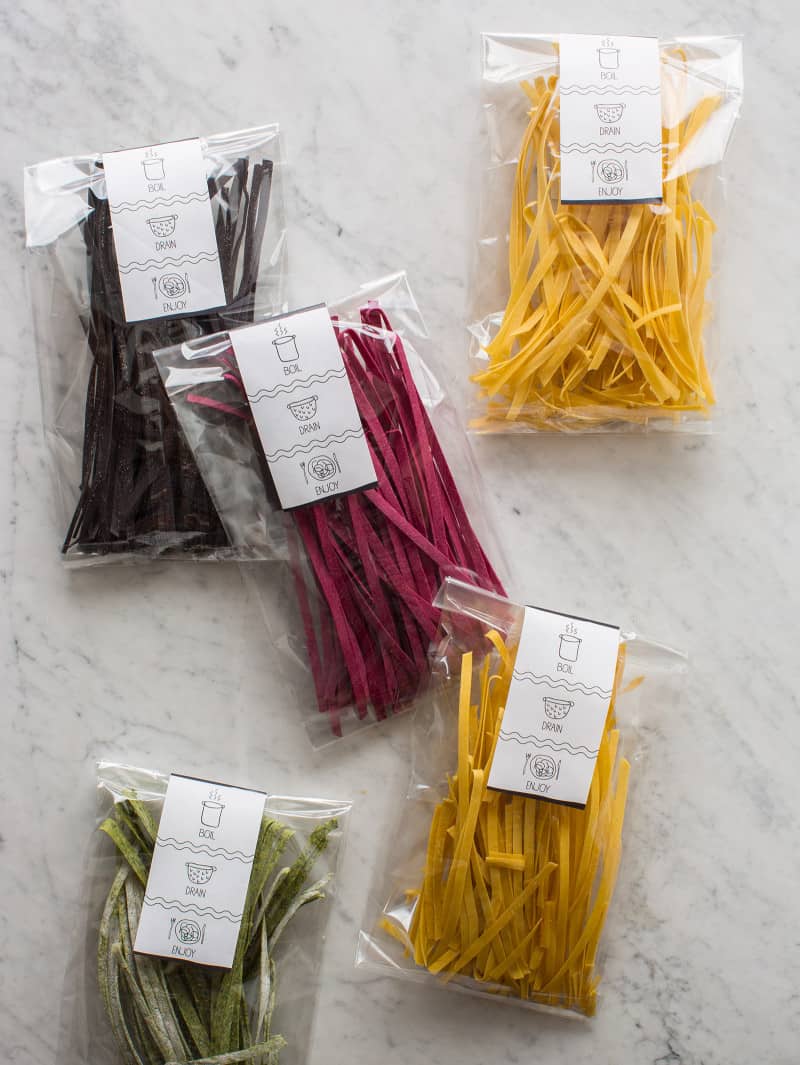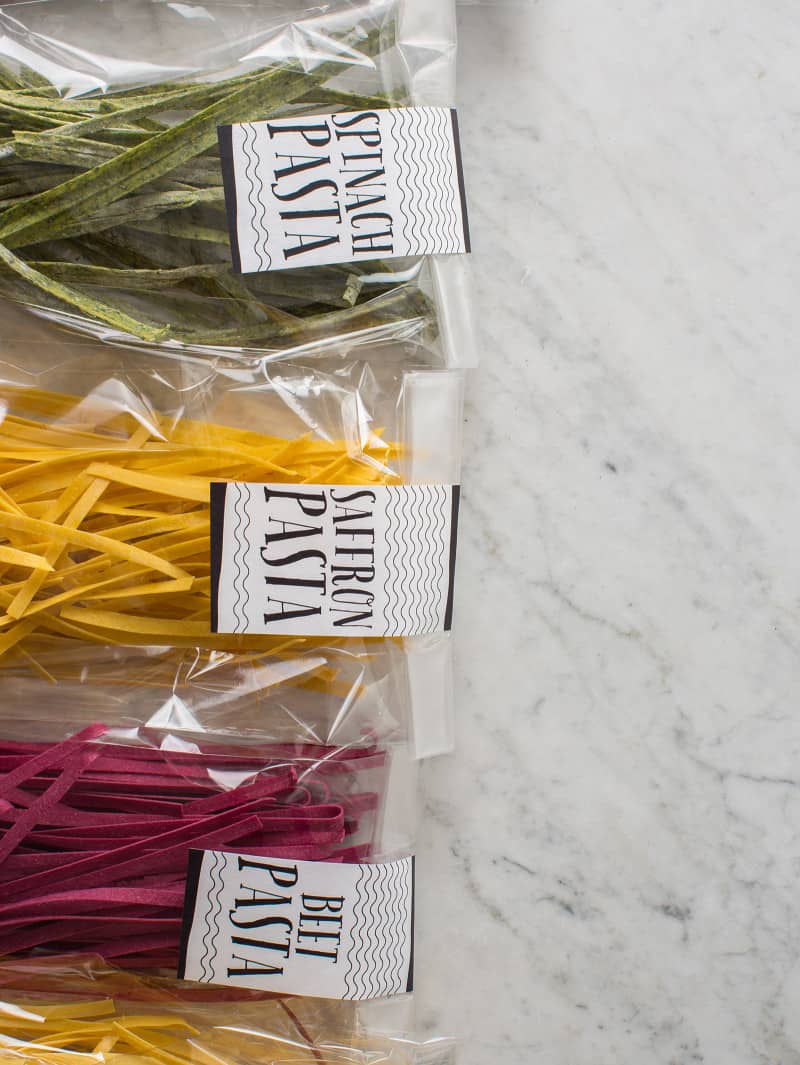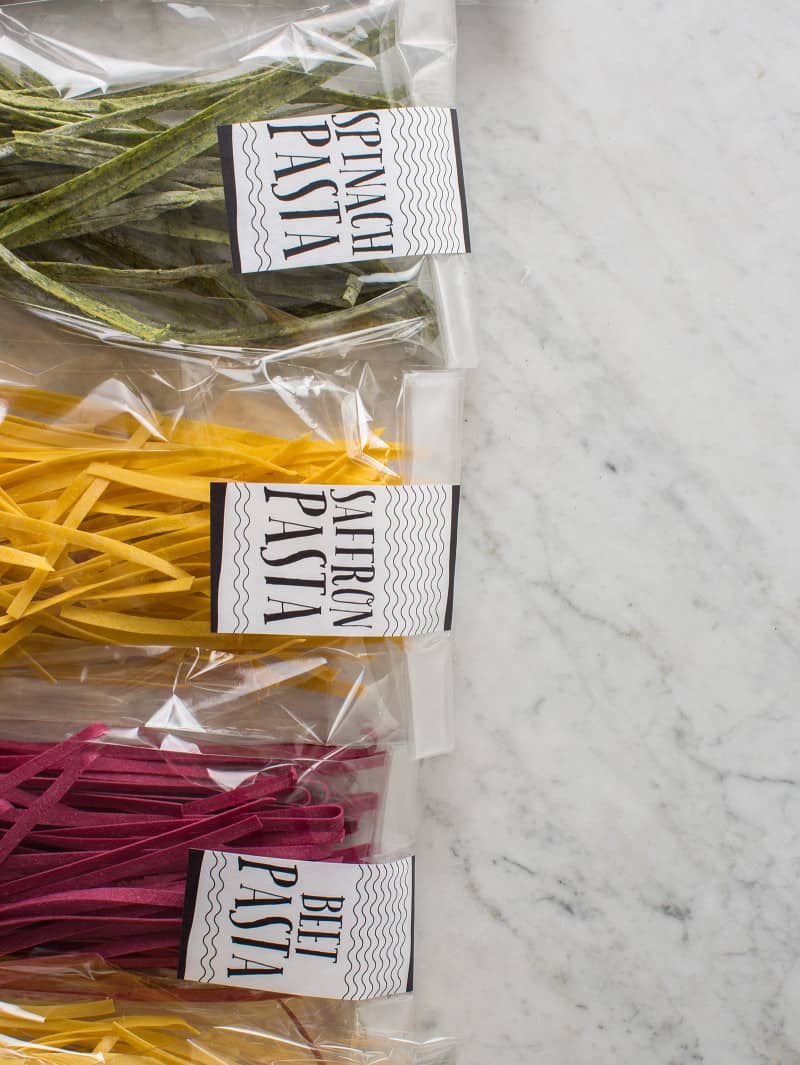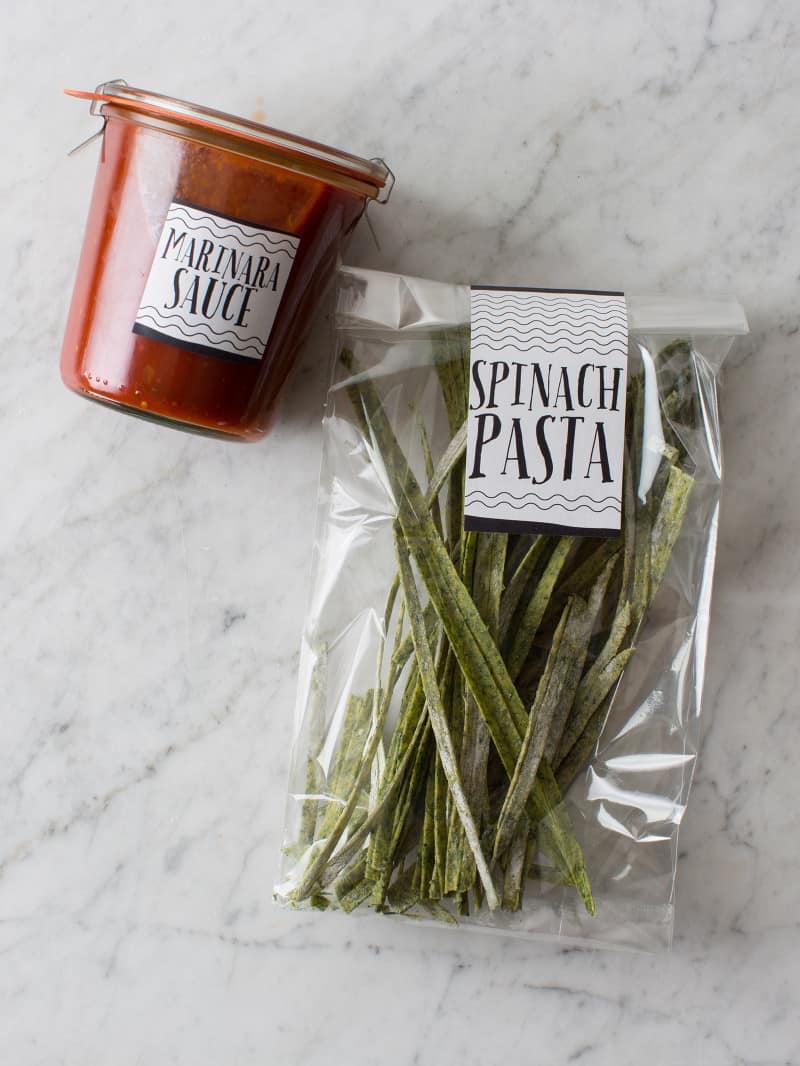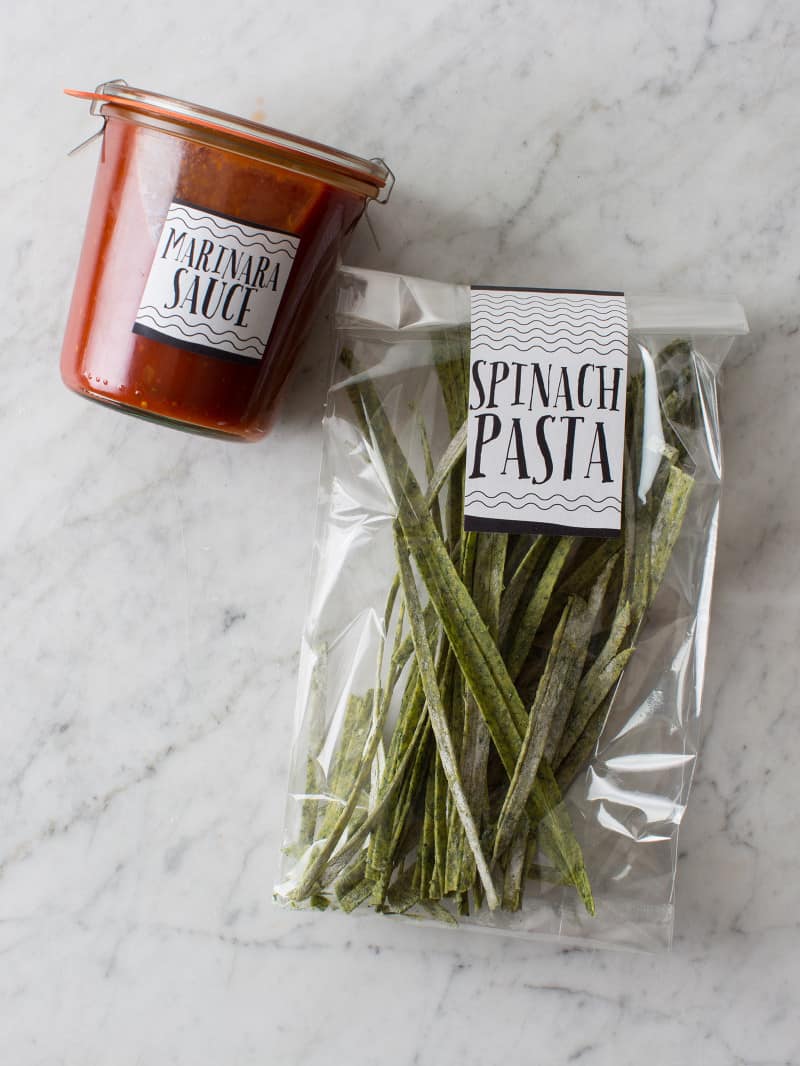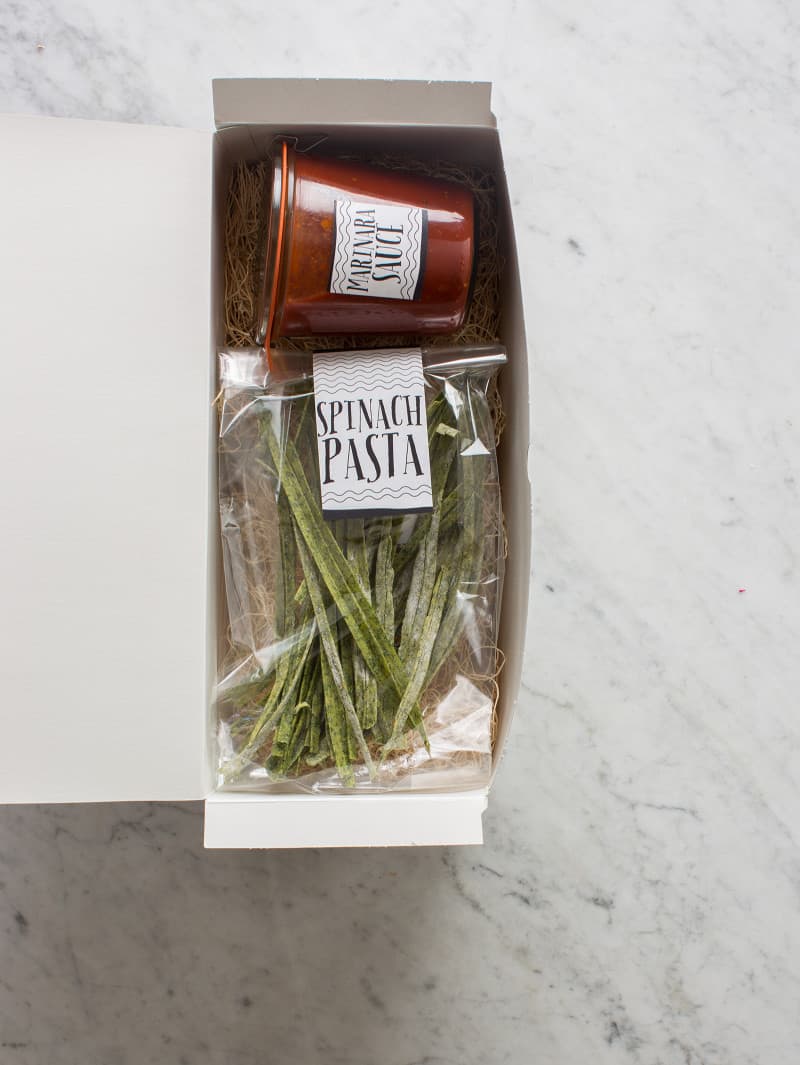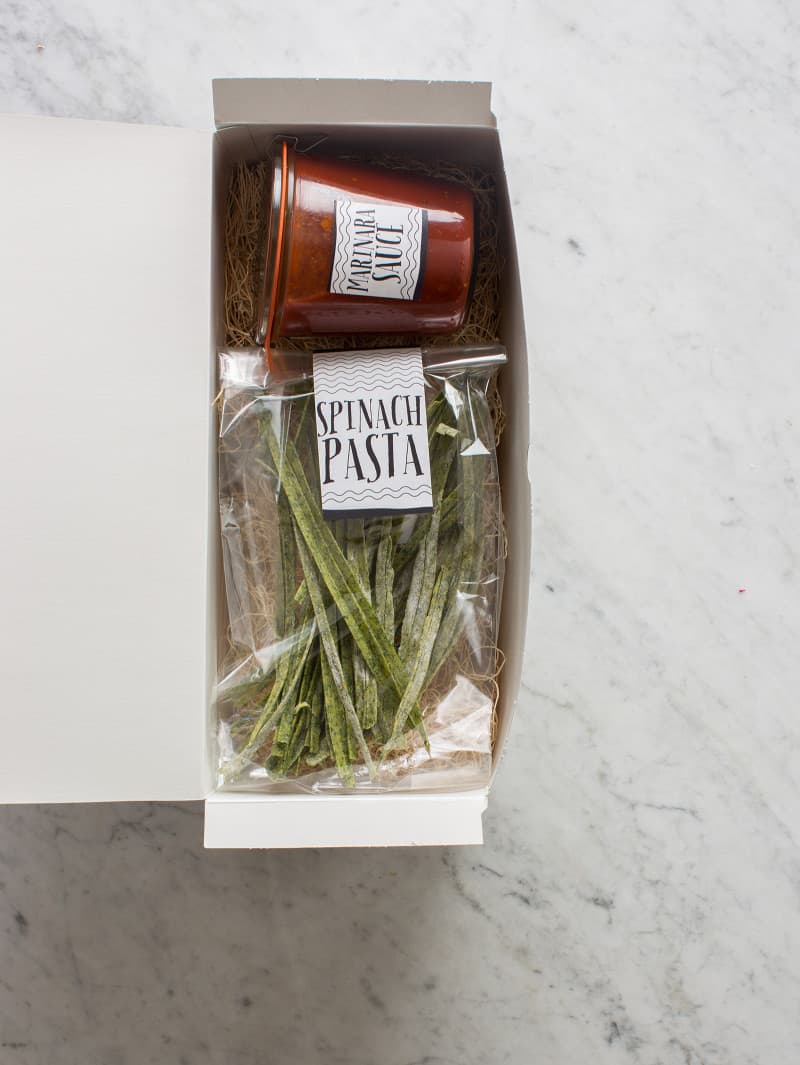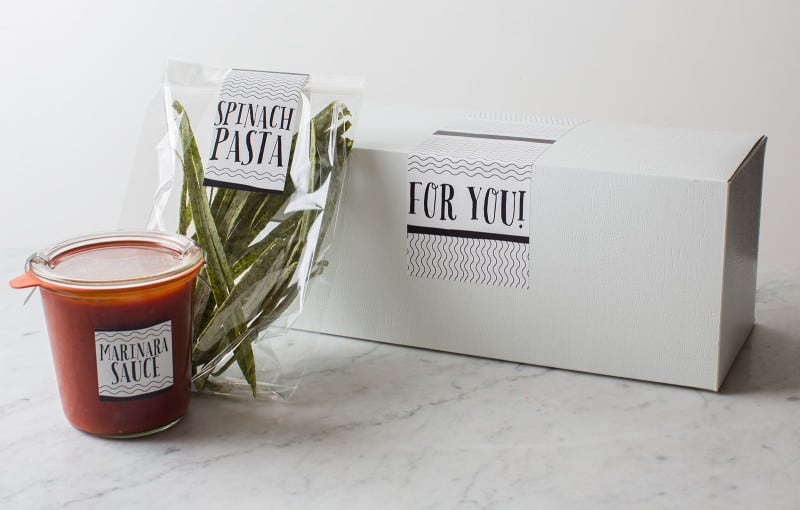 We were so very excited about our Homemade Pasta post that we decided to turn it into a DIY holiday gift. You may remember a while ago we posted a recipe for homemade marinara sauce to go along with our Meatball Sub (which I think about too often…). So this was meant to be. Homemade pasta + marinara sauce. This year we have been so busy, so I decided that this year is all about the DIYs that are a little more simple, and that you can make in bulk. So the fist little Holiday gift DIY we have is pretty cute, and pretty easy once you get all your supplies in place. So let's talk about supplies.
Here is what you need:
1. Homemade Pasta recipe in all or some of the flavors you love the most
2. Homemade Mariana Sauce recipe
3. Pasta labels!
4. Marinara Sauce labels!
7. For You labels!
5. Full sheet printable labels
6. Avery square labels
7. 19 oz weck canning jar *pro tip: don't get these off amazon, the one seller on amazon sells you ONE jar for the price of a case :/ * You don't have to use this size either. Whatever will fit in your box works!
8. Gift Box – We bought some in the size of 12 x 6 x 6
9. Cellophane Bags – We got ones that were about 11″ x 5″, but this could be different depending on the size of your box.
10. Scissors
Once you download the labels, you can use the document for the pasta and box labels and just print those on the full label sheets and cut them out. For the Marinara Sauce labels, you can download that design, then use the avery print website to make and print your labels. It's really easy.
So once you have made your pasta and let it dry, you go into bagging mode. If you have already printed the pasta labels out you will realize that they are designed to wrap around the top of the bag like in the picture!
We put this stuff in the bottom of our box because the boxes we bought were a little deep. You can use anything though! Once you have labeled your pasta and your marinara sauce you box them up, and then close your box with the "for you" label, and you're done! This makes a beautiful hostess gift. We hope you guys will make it!
♥ Teri