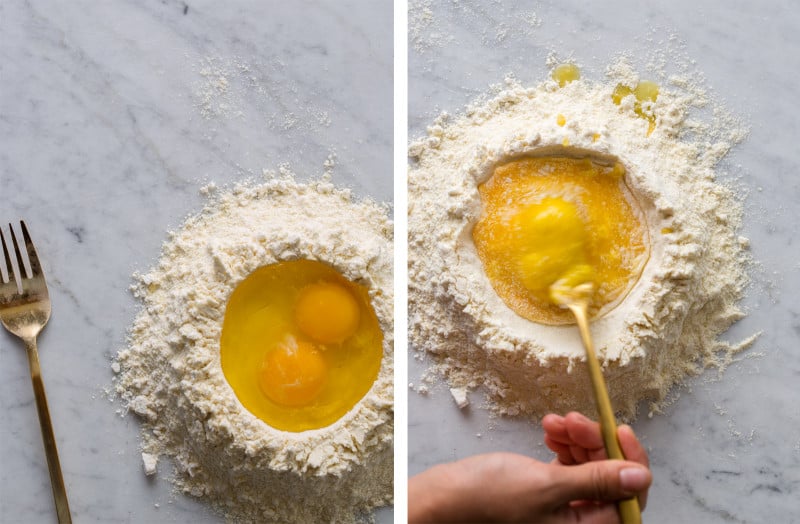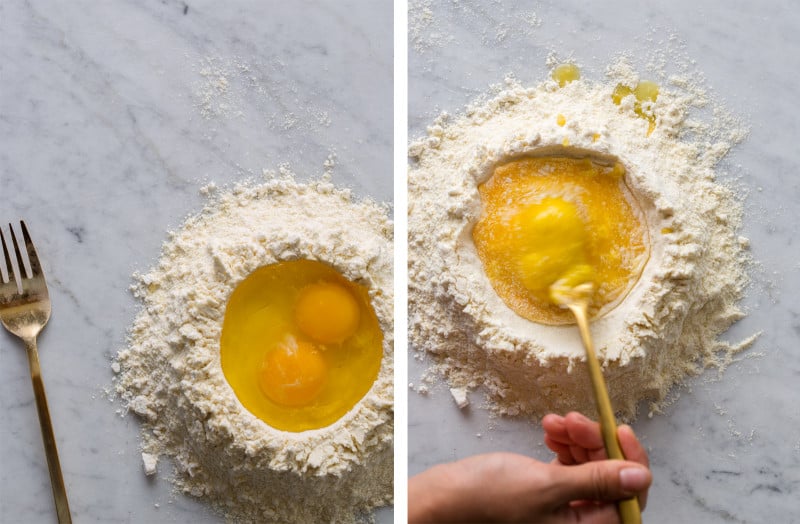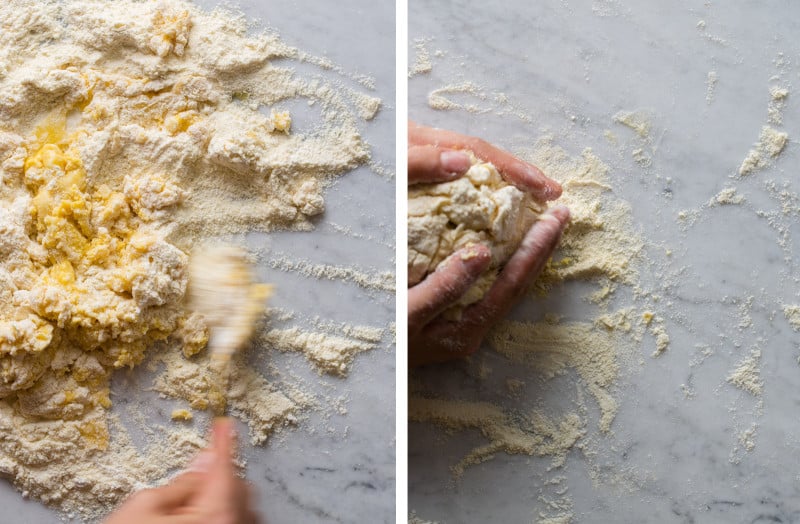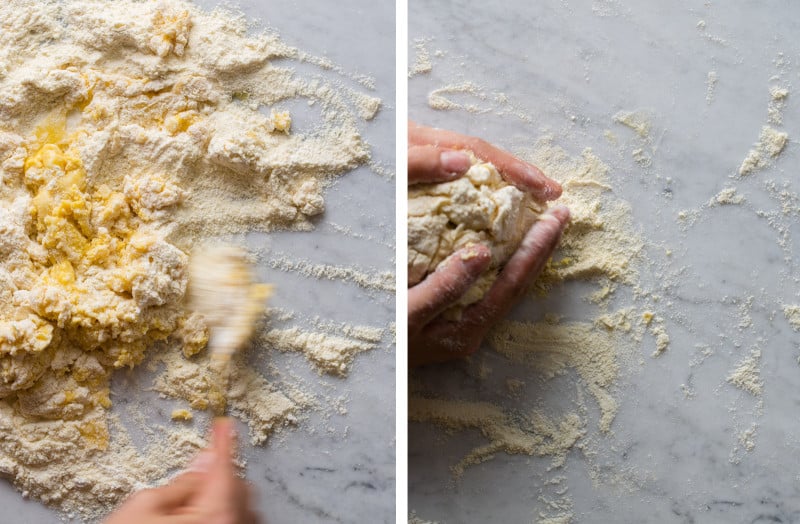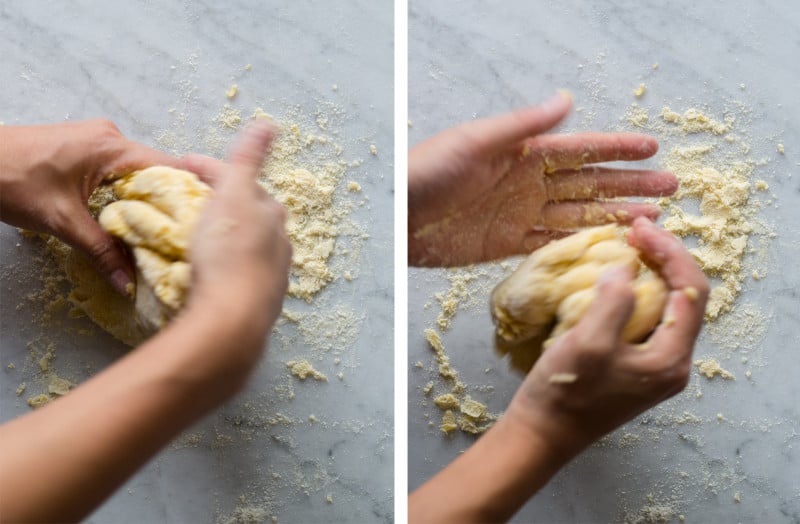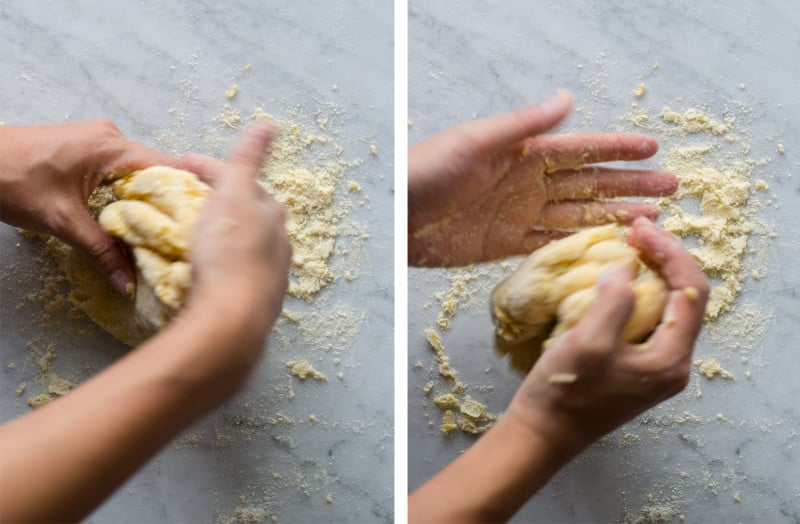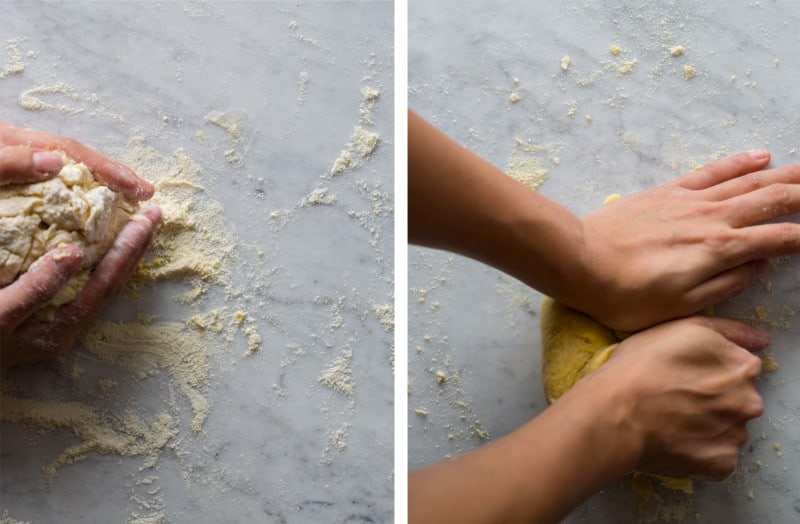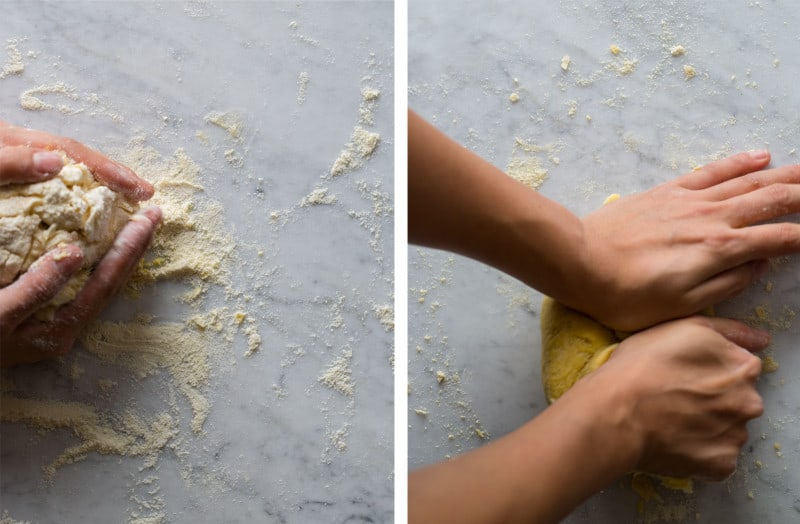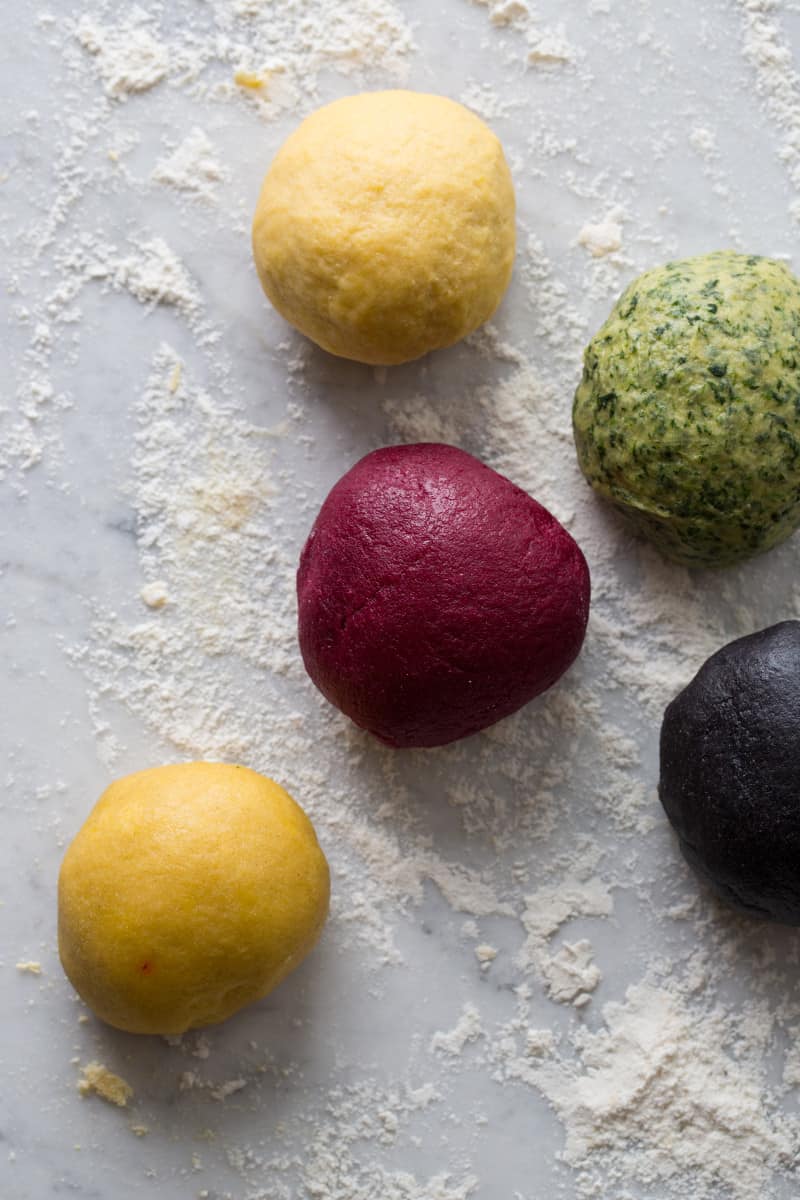 Hi Guys! Today we have a fun recipe for you all…DIY pasta WITH four flavor variations and drying instructions! I really like making my own pasta (part of the DIY food obsession I have that I mentioned earlier this week), but it's definitely a labor of love. These days I'm lucky enough to have a stand mixer to mix and bring my dough together, plus fancy pasta attachments to easily roll and cut my dough without having to demonstrate my pathetic arm strength, but these things are totally not necessary to make wonderful pasta at home!
We use a blend of all purpose and semolina flours because I like the firm texture the semolina adds to the dough and overall final product and all purpose flour is usually something everyone has on hand. You can get all authentic and serious if you want and pick up or order (via the internets) some "00 flour" (doppio zero flour) which is an Italian flour that is is great for pasta and pizza doughs because of its fine texture, which when used results in a silky, supple dough. I have used it a couple times (specifically ones with lower protein %, because I blend my flour with semolina) and did quite enjoy it, but again I don't think it's necessary to go out of your way to find and buy "00 flour" (which can be rather expensive) if you just want to make a quick dough. There are many purists out there who would disagree with me so it's really up to you!
We included basic drying instructions because I began to notice that almost every time I would make my own pasta, I was unable to use the entire ball of dough quick enough, before it would go bad. I like using the hang dry method over the nesting method because I like the thorough and even drying you achieve where as with the nesting method it's easier to develop mold due to improper "coiling" and unseen wet spots. If you don't have a pasta drying rack, you can always use wire hangers, which is what I did for a couple years before finally investing $20 into a wooden drying rack.
Now go make some scratch pasta! Okay? Maybe?! Enjoy! xx, Jenny
More pasta posts you might like: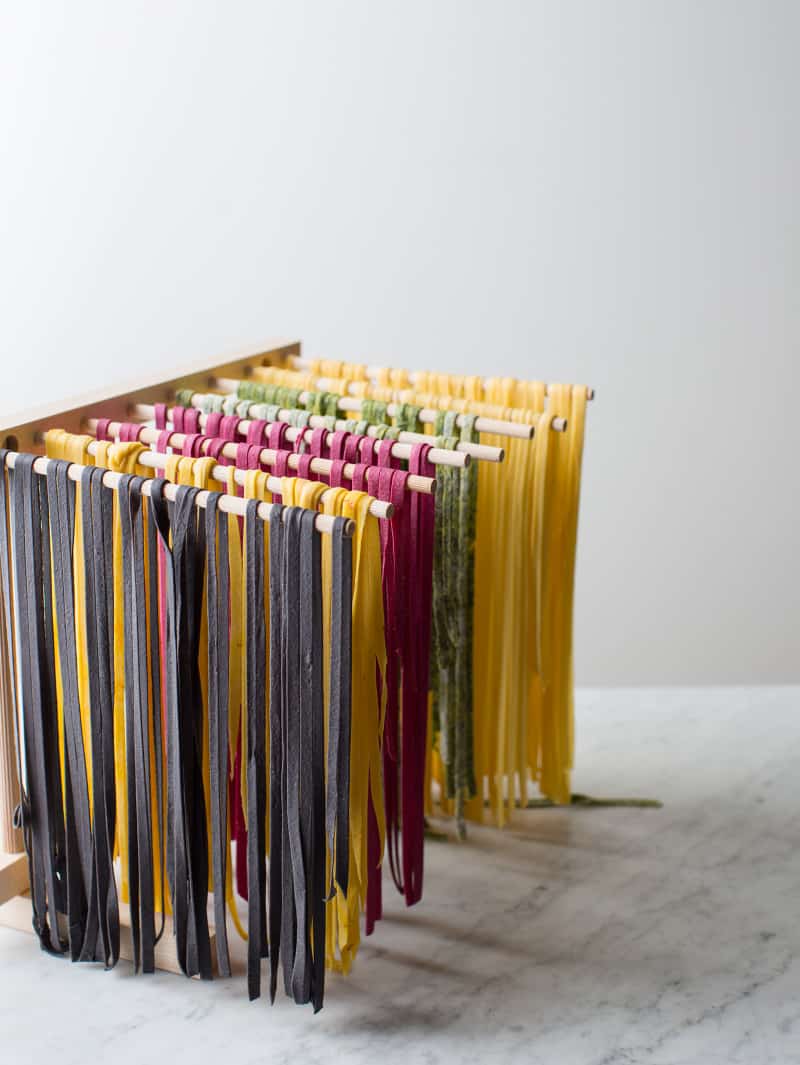 Hungry for more?
Subscribe to never miss a recipe.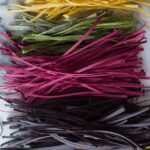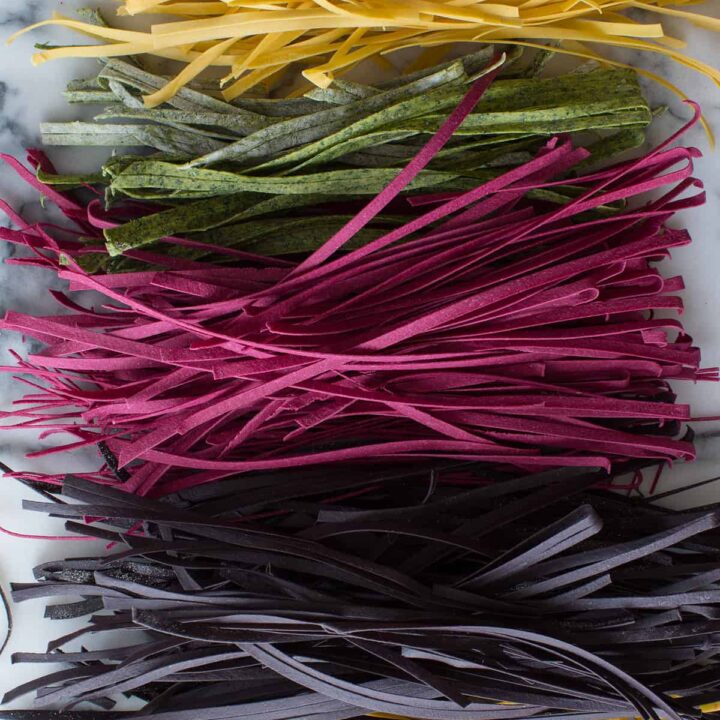 ---
Homemade Pasta Dough (with variations)
INGREDIENTS
basic pasta dough
2

eggs

1

cup

all purpose flour

¾

cup

semolina flour

1 ½ 

tablespoons

extra virgin olive oil

1-2

tablespoons

water

if needed
for spinach
½

cup

thawed frozen spinach, minced and squeezed dry
for saffron
5

threads

saffron

soaked in 2 tablespoons warm water for about 30 minutes
for squid ink
1

packet

or 2 ½ tablespoons squid ink
for beet
1

small roasted red beet, pureed until smooth
INSTRUCTIONS
For dough: In a mixing bowl combine flours and whisk together. On a clean work surface or in a bowl place 1 ½ cups of flour mixture in a mound. Make a well in the center of flour and crack eggs into well, followed by oil.

Using a fork gently whisk eggs and oil together while slowly incorporating flour. Once flour and eggs are combined, add more flour little by little to form a ball that is no longer sticky to touch.

If dough is dry add water, 1 teaspoon at a time. Knead dough for 8-10 minutes (dough should feel very tight and should bounce back when gently pressed), wrap in plastic and let sit for about 20 minutes before using. Follow pasta machine instructions for rolling out the dough and cutting into desired pasta type (or roll pasta dough by hand with a rolling pin until very thin and cut into desired pasta type, using a clean ruler for even noodles).

To color dough: Add "flavors" to eggs beat together before adding mixture to well of flour mixture. Continue following basic pasta dough instructions.

To dry: Line freshly cut pasta dough onto a pasta dry rack (or onto clean wire hangers), in a single layer and allow pasta to dry in a cool, dry place for 24 hours. Carefully remove pasta from drying rack and store in an airtight container or jar until ready to use. Dry pasta will hold for up to 1 month if stored in a cool, dry place.