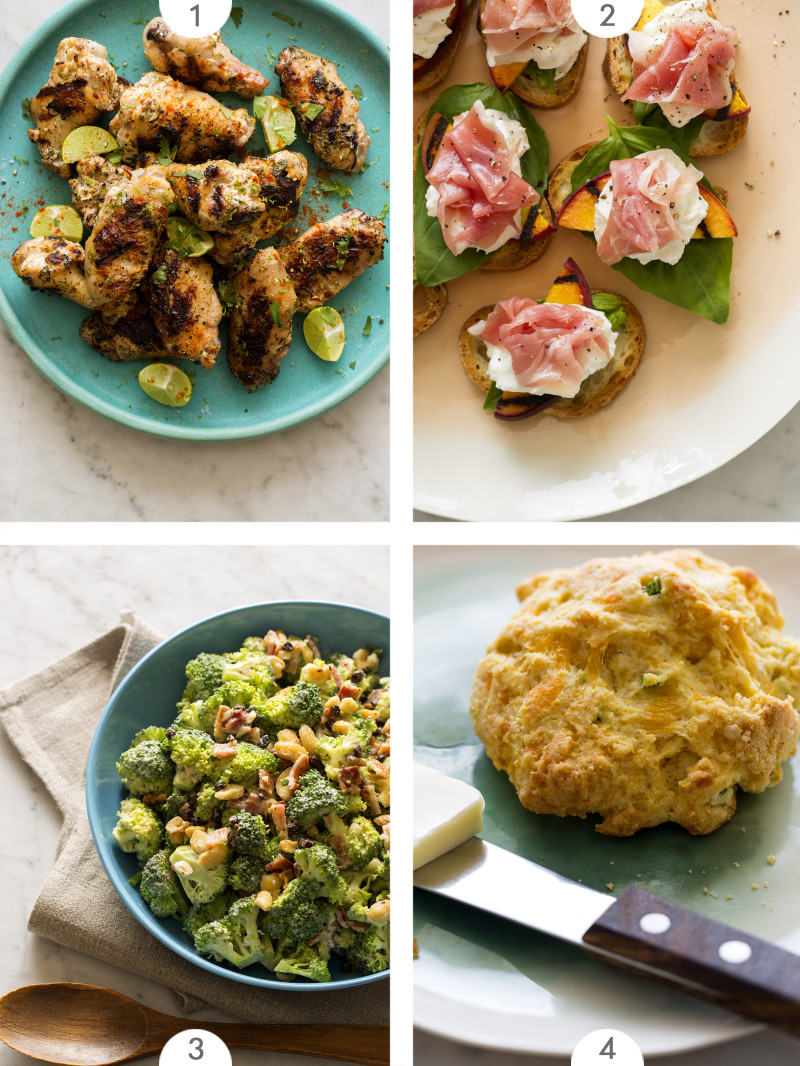 Hey Guys! With summer here, we thought a BBQ round up was in order! Here are some of our favorite alfresco recipes. Enjoy!
Cilantro Lime and Yogurt Grilled Chicken Wings: A great way to start any barbecue is with these tasty wings. They're savory, bright, juicy and packed with flavor! One of our favorite summertime apps!
Grilled Peach and Burrata Crostini: We love the sweet, caramelized grilled peaches in this super simple, delicious and refreshing bites! Another great way to start any get together!
Broccoli Crunch Salad: This salad is crisp, refreshing, hearty, and absolutely perfect for this kind of a menu! It's so easy to throw together and hold up really well, so you can make it the night before!
Jalapeno and Cheddar Cornmeal Biscuits: These biscuits are not only packed with flavor, but have a great texture from the cornmeal! They also happen to go extremely well with our honey-hoisin ribs below!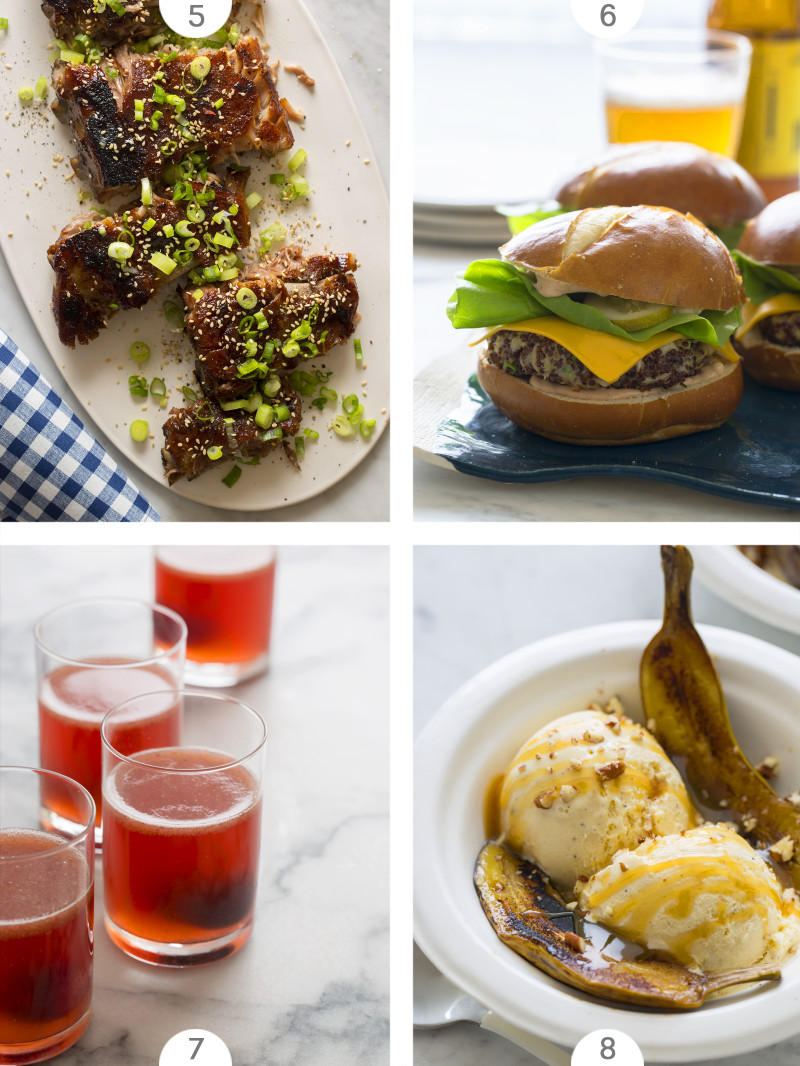 Honey Hoisin Baby Back Ribs: One of our favorite recipes of all time. These fall off the bone, sweet and savory, sticky ribs are like magic. They're super addicting and can be easily be converted from an oven to a grill recipe. Just make sure you maintain a low temp and cook the ribs in indirect heat.
Big Veg Quinoa Burger: You done have to be a meat lover to enjoy a great burger! This is one of our favorite meat patty alternative! Just freeze a couple of these patties and throw them straight onto the grill for best results!
Sweet Cherry Ginger Spiked Soda: This refreshing spiked soda takes advantage of all the fresh, sweet cherries that the are in season right now!
Grilled Baby Banana Splits: What better way to finish off an alfresco meal, than with these crazy good grilled baby banana splits! Plus, the baby bananas also make this dessert super cute! :)