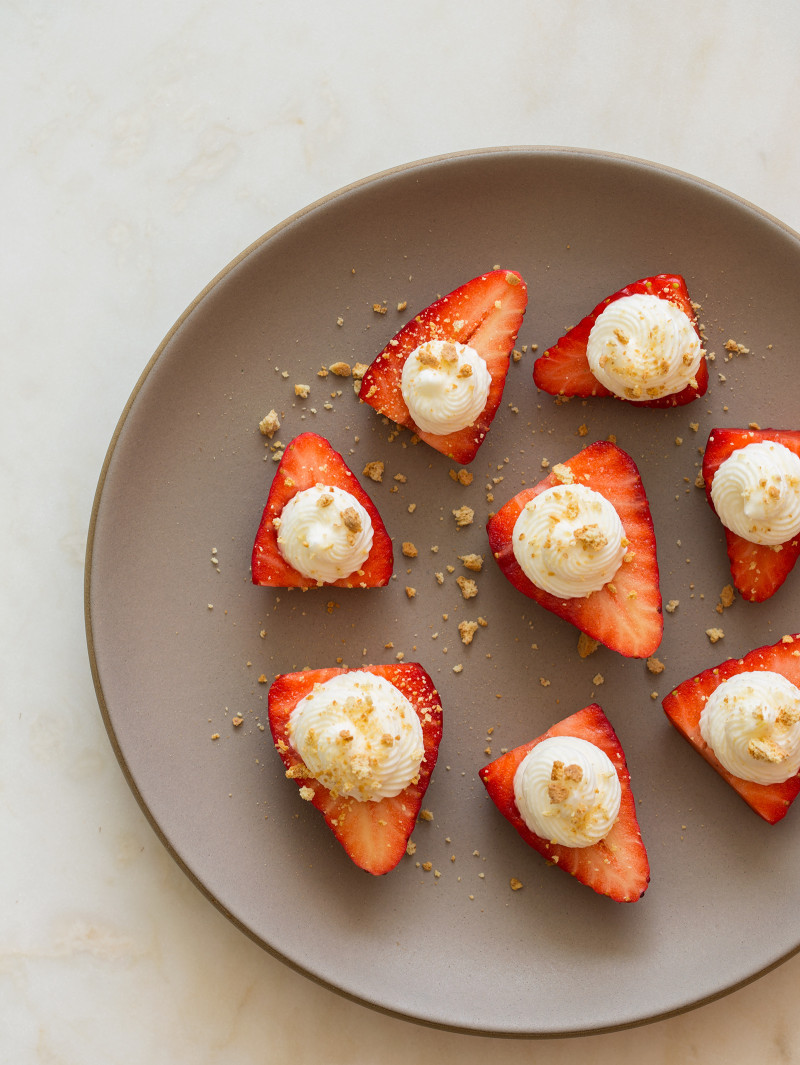 Hi! Valentines Day is tomorrow, and even though this holiday is a bit nauseating (relationship or not), it's a good excuse to eat heart shape things and watch Love Actually. These deviled hearts are kind of heart shaped, but really delicious because it's a little squirt of cream cheese on a strawberry. So they are delicious. Perfect to share for dessert after that romantic dinner you made, or perfect to eat a plateful and watch tv. Happy Valentines!
♥ Teri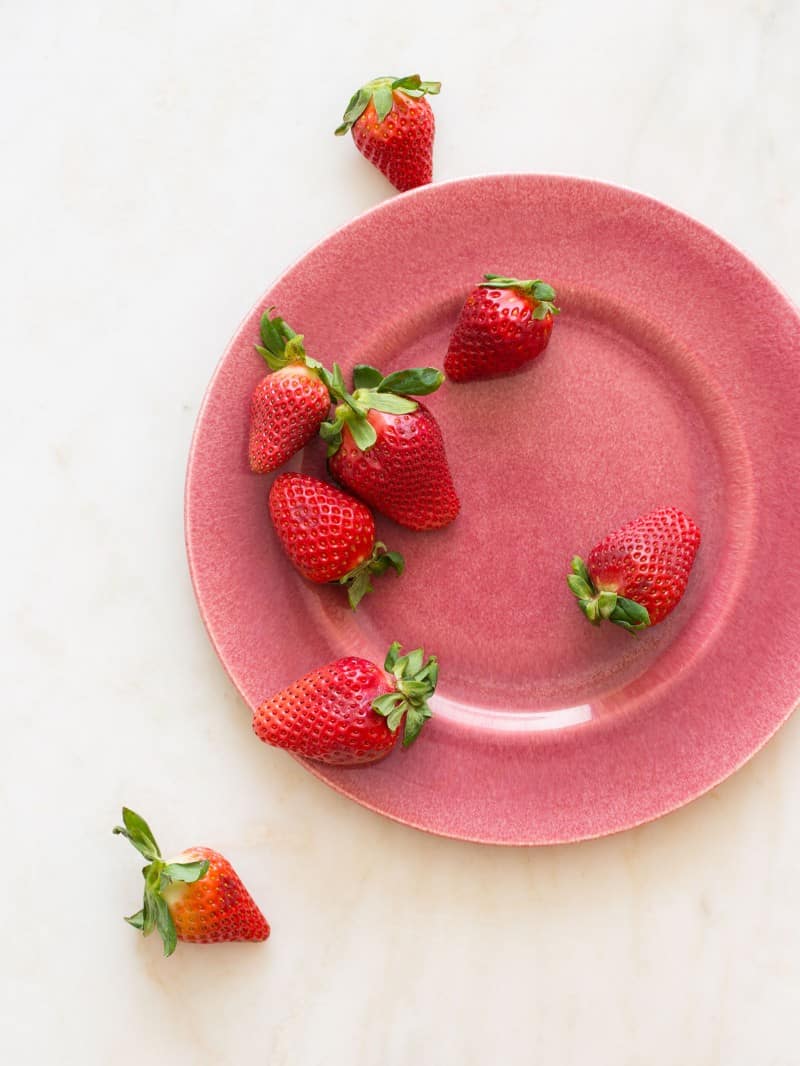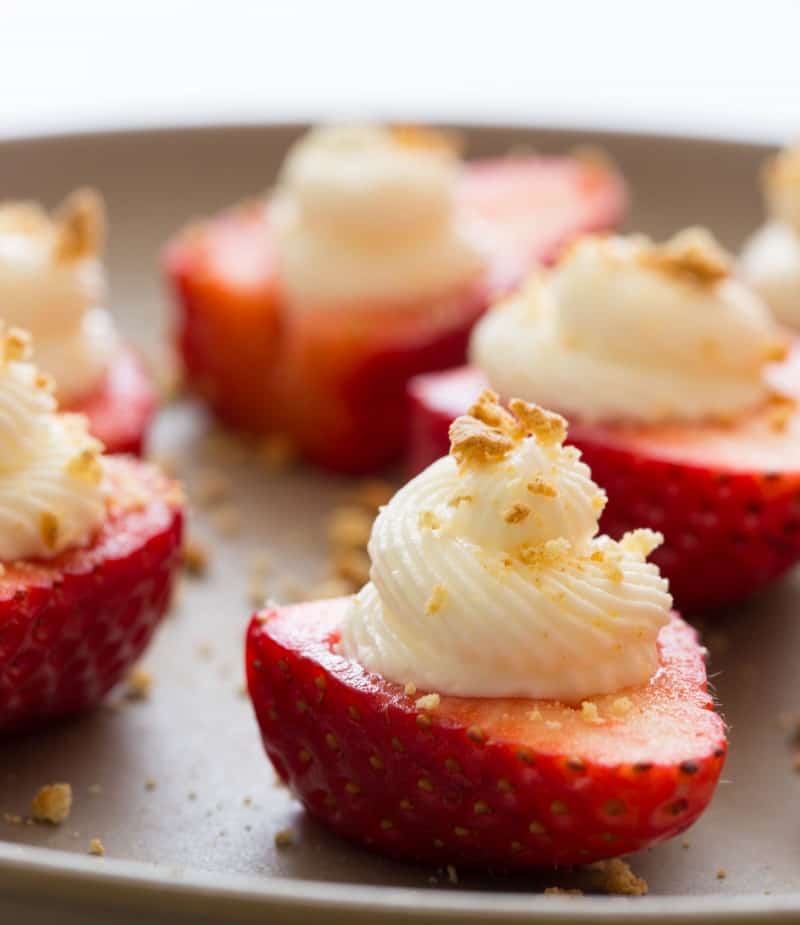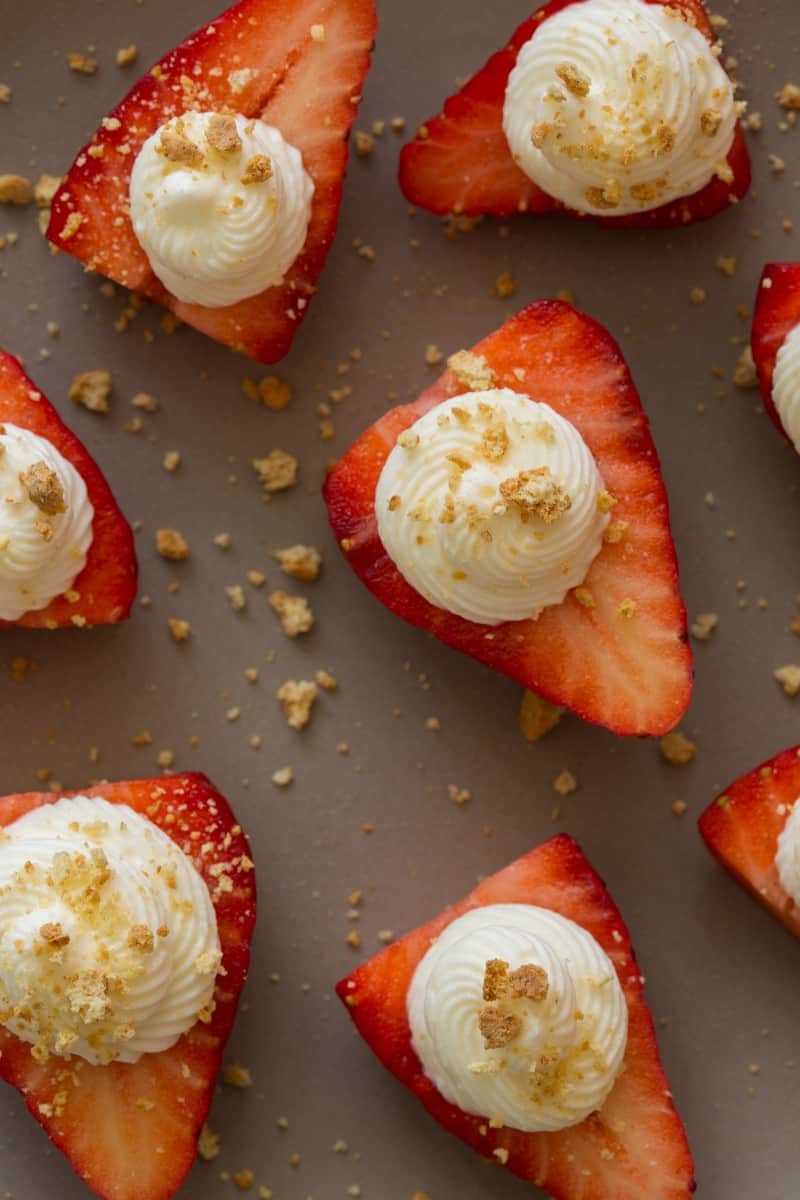 Hey guys! So I think I should clarify something….. I don't hate Valentine's Day. Really. After Monday's post a friend of mine called me to ask if everything was okay with the boyfriend and I….when I told her "yes! " and asked why, she said it's because it seemed like I was hating on V-day in my last post. I chuckled. So here's a little clarification. I don't hate Valentine's Day. I think it's a cute, albeit fake, holiday! My issue isn't about the day itself, celebrating love, etc.; my issue is all the pressure it seems to put on people/couples to go hard and celebrate in the biggest way possible. If that's what you and your partner want to do…GREAT! I just don't think it's necessary, that's all…just do what ya feel like doin', that's all. :)
Now to these little "Deviled Hearts"…no bake cheesecake stuffed strawberries are nothing new. Totally delicious, but nothing new. We're adding our own twist to this yummy dessert, by splitting them down the middle, scooping out the centers and piping the filling straight into them…."Deviled Hearts"…get it?! Just like the panna cotta from Monday, this dessert is SUPER easy (seriously takes 15 minutes, tops) and REALLY addicting. I actually made a very similar recipe for a upcoming issue of a popular food magazine (more on that as the issue approaches!) and when testing these…lets just say the boyfriend (aka, the taste tester) down 16 of them in one sitting….16! I also made these for the super bowl, but as a dip sitch and as soon as I set the platter out, people were huddling around it until they were gone….so I think we have a winner here! I've made these "New York Style" by adding a good amount of sour cream and lemon zest (I just love the tang). Folding the whipped cream into the mixture is key as it'll give you a light and fluffy filling! If you're looking for a last minute V-Day dessert…I recommend these! They're a cute V-day dessert, but you can really make them for any occasion! I hope everyone has a fun and safe Valentine's Day, doing whatever the heck y'all want! ;) xx, Jenny
Deviled Hearts
Makes 32
Ingredients:
1 (8 ounce) package of cream cheese, softened
2/3 cup plus 2 tablespoons superfine sugar
1/3 cup sour cream
1 lemon, zested
1 1/2 tablespoons fresh lemon juice
1 teaspoons vanilla extract
1 ¼ cups heavy cream
16 large strawberries, tops cut and split in half lengthwise
1/2 cup graham cracker crumbs
Directions:
1. Place cream cheese, sugar, sour cream, lemon juice, zest, and vanilla in a medium mixing bowl. Beat together with an electric mixer, until smooth.
2. Scrape down sides of the bowl and set aside.
3. In another mixing bowl with the electric mixer, beat the cream until stiff peaks form.
4. Fold the whipped cream into the cream cheese mixture until fully incorporated.
5. Slice the backs of each strawberry, every so slightly, so they sit up straight. Using a small measuring spoon or melon baller, carefully hollow the inner center of each strawberry.
6. Fill a piping bag (fitted with a star tip) with the cream cheese mixture and pipe into each cut strawberry.
7. Finish each with a sprinkle of graham cracker crumbs and serve.