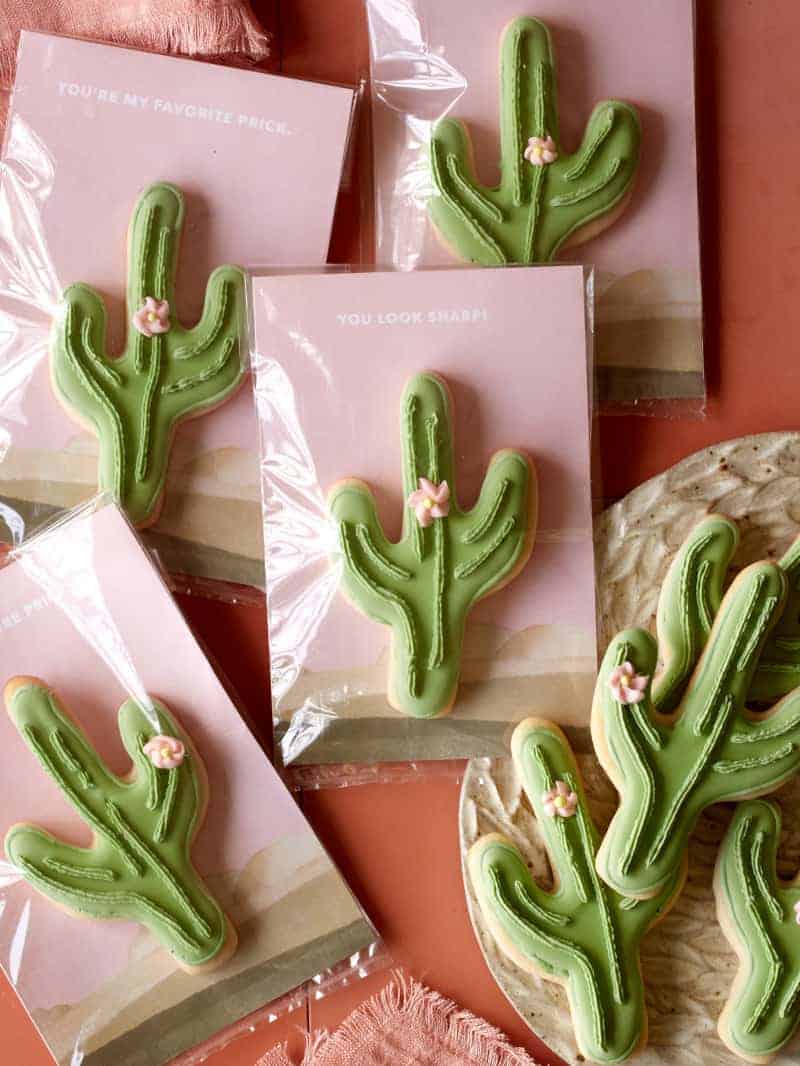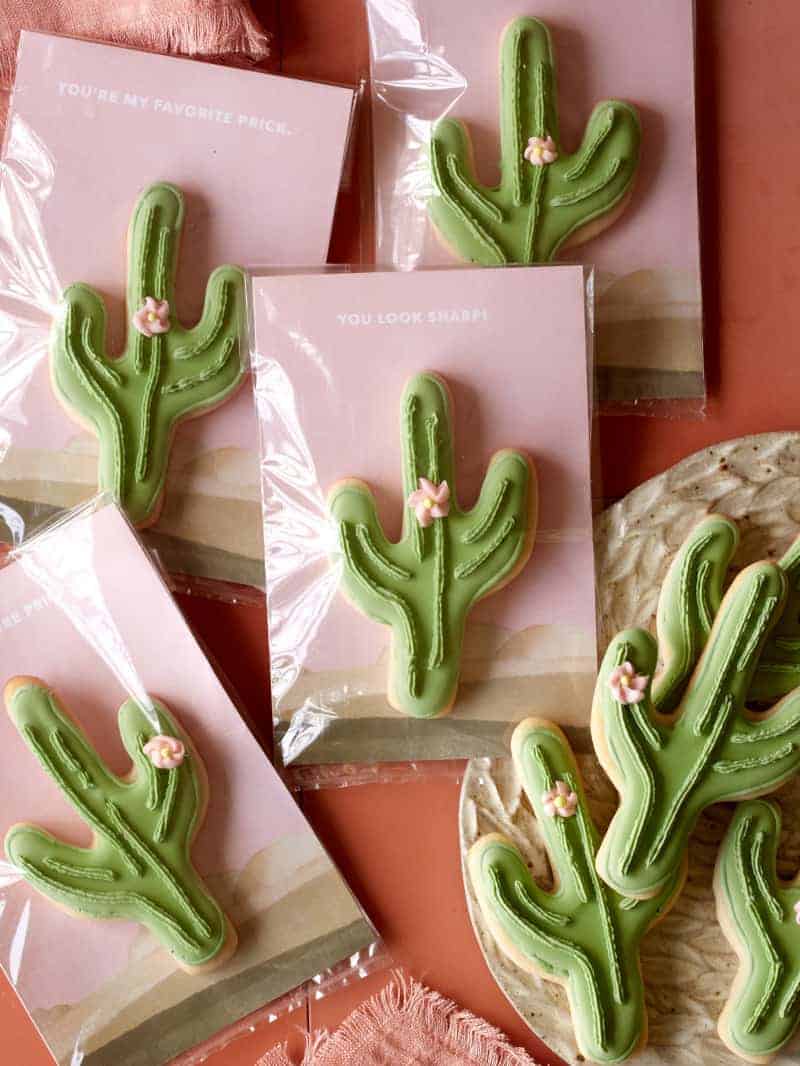 Hi! Monday of this week we posted these super cute Cactus Cookies with cute little pink flowers which I love so much! Those cookies make such a fun project for Valentines Day. If you want to take things a step further we made some little printables to go with them. We have four to choose from with the following sayings: "You look sharp!" "I want to poke you." "You're my favorite prick." and "Chicks before pricks!" This DIY is super easy. All you need to do is print those cards out, and if you're super fancy we also have a back if you're into the whole double sided print thing. Then you just cut the cards out, and slip them into a cellophane bag. The cards are 4×6, and the bags we used are like this. Cute right?!? See below for all the cards to download. :)
♥ Teri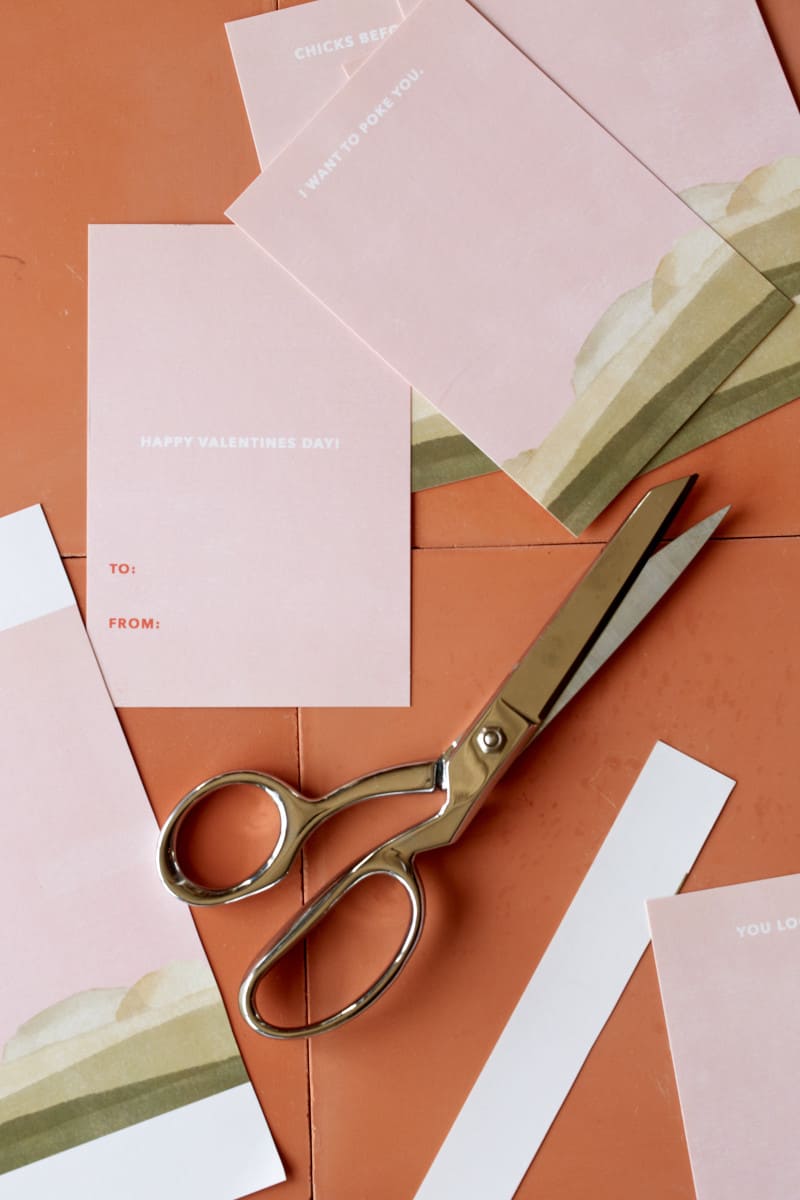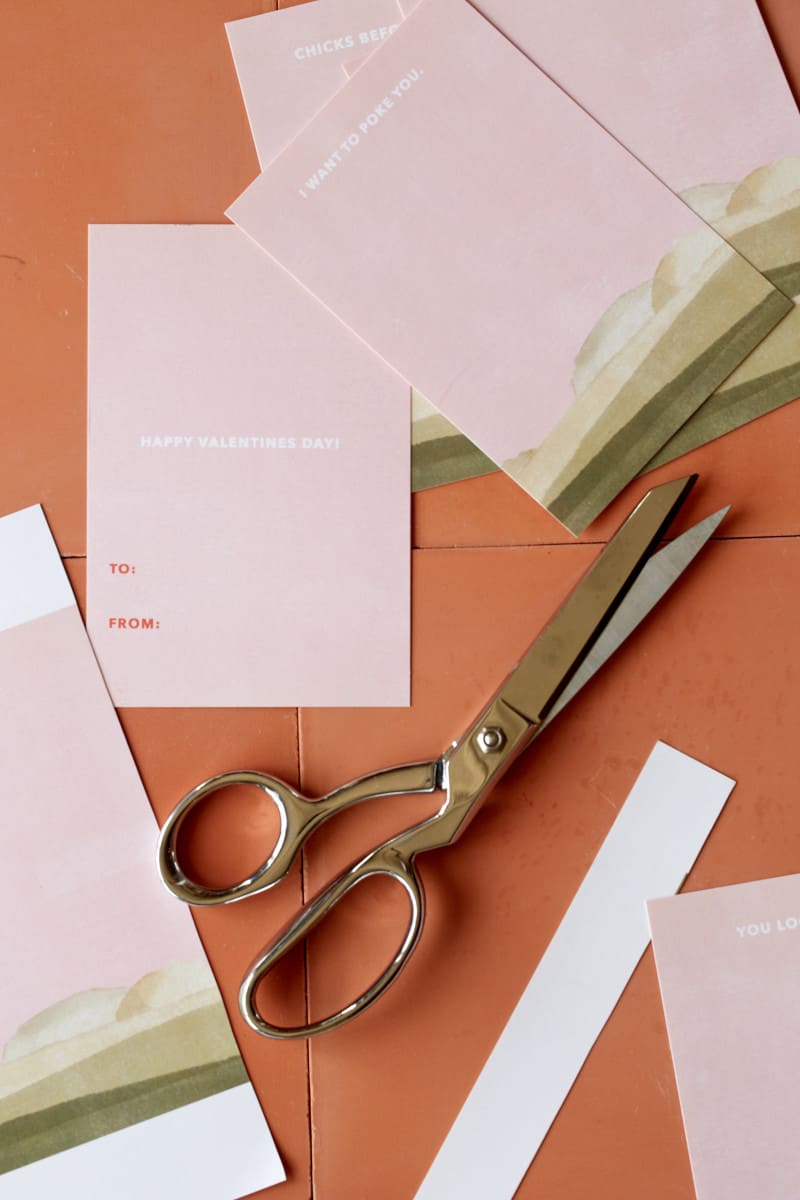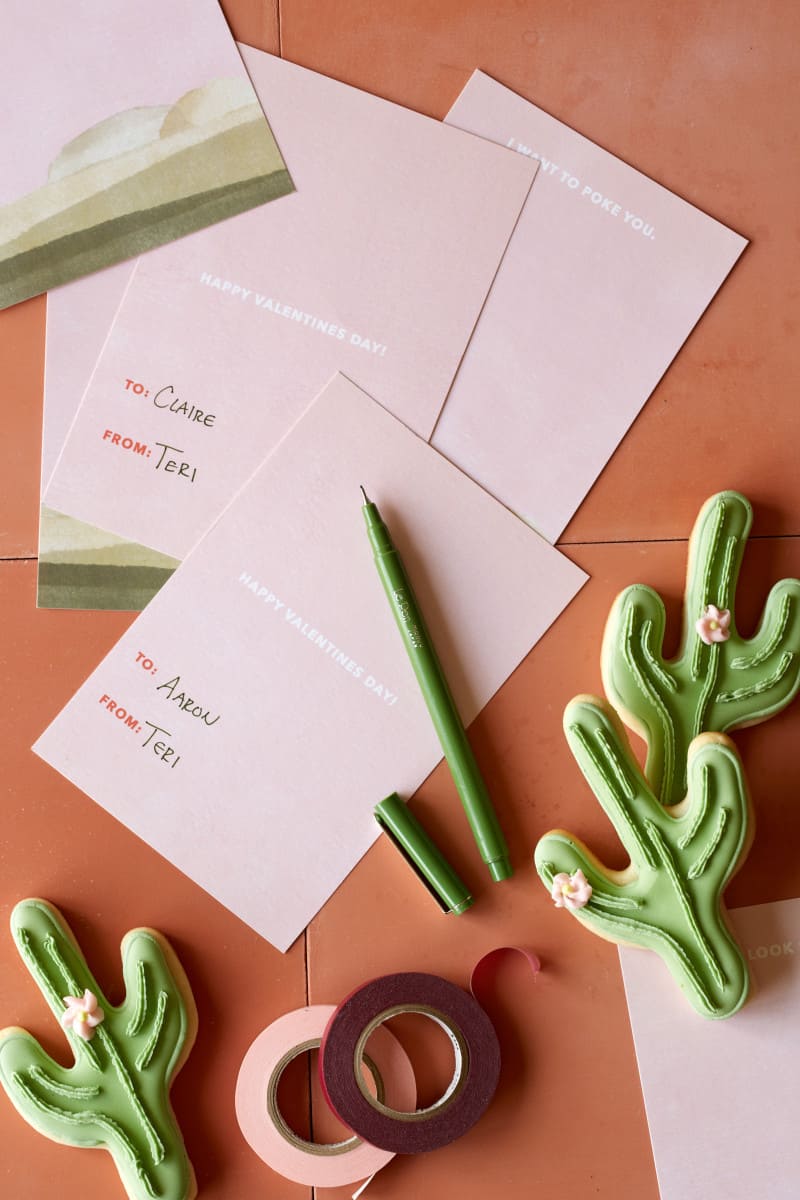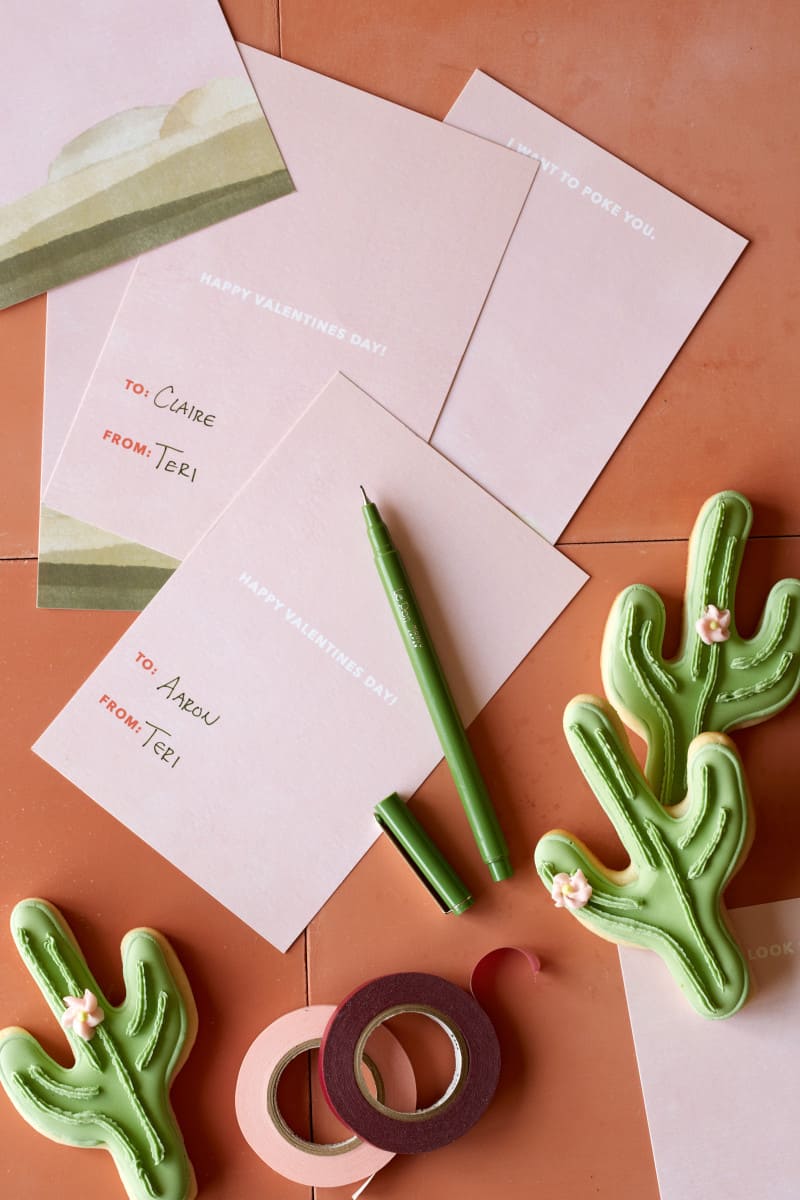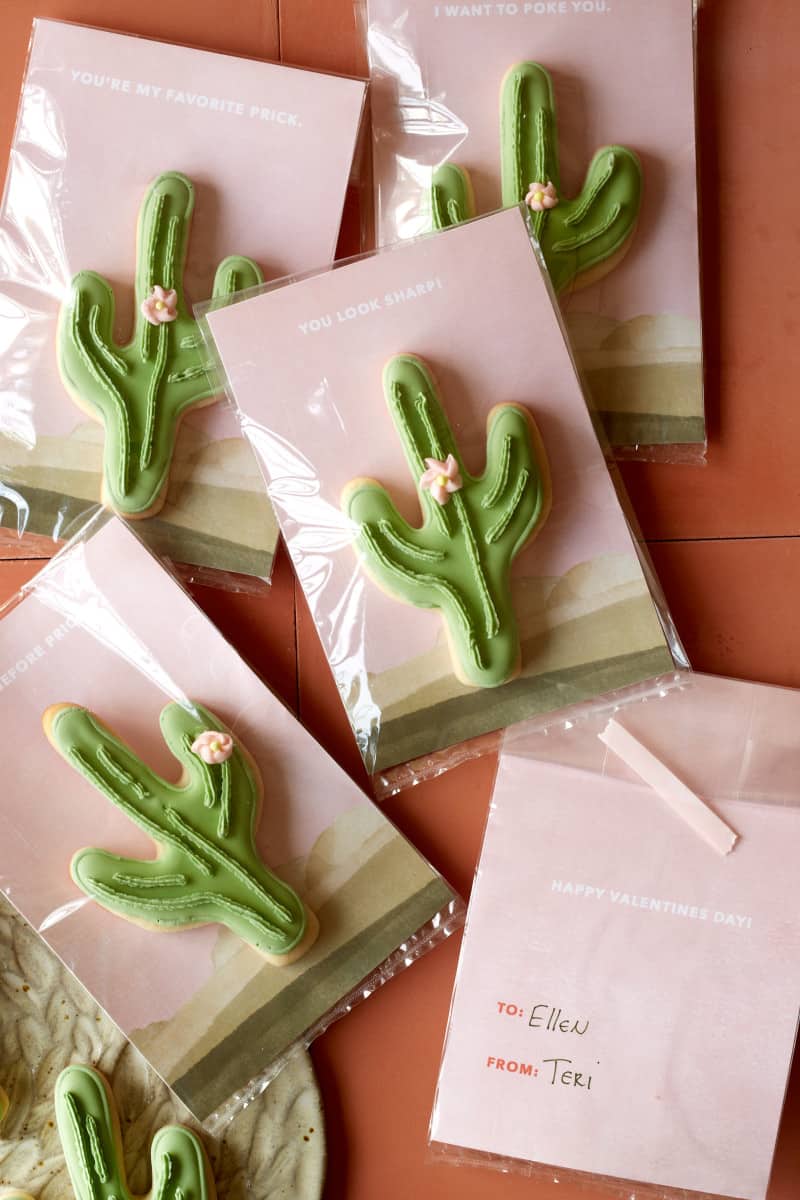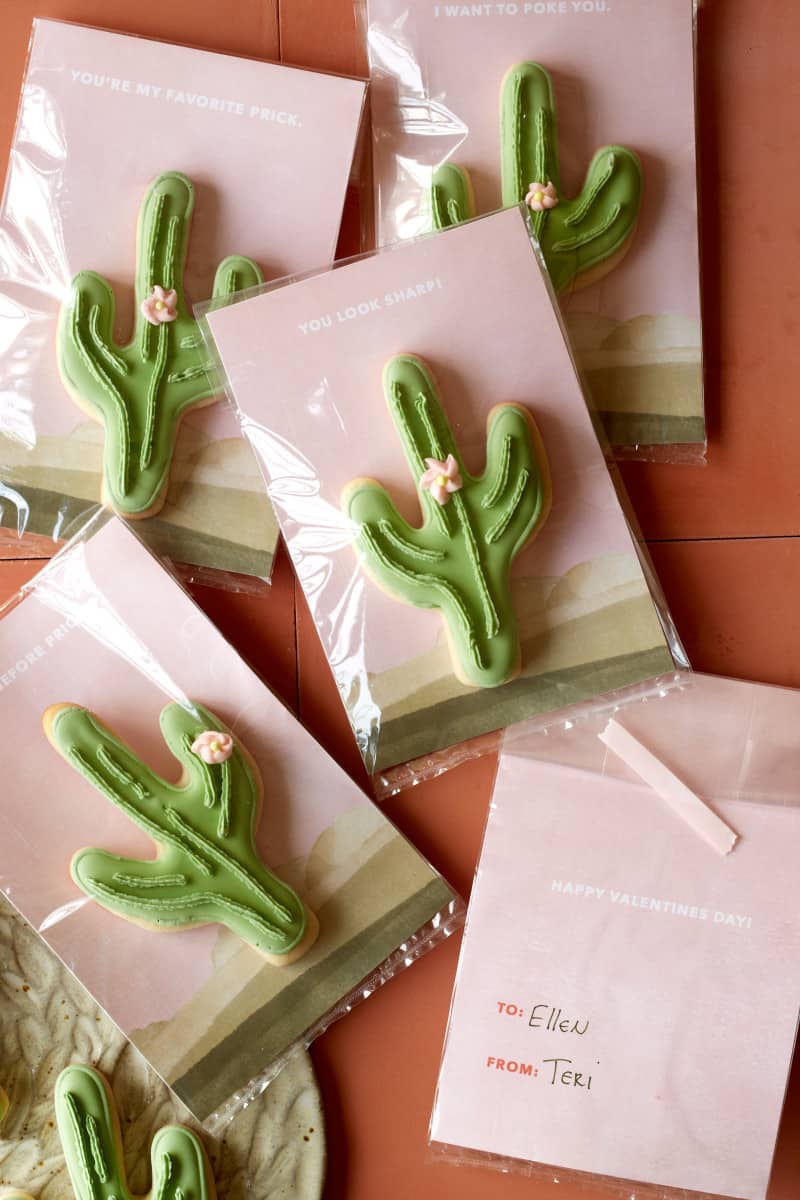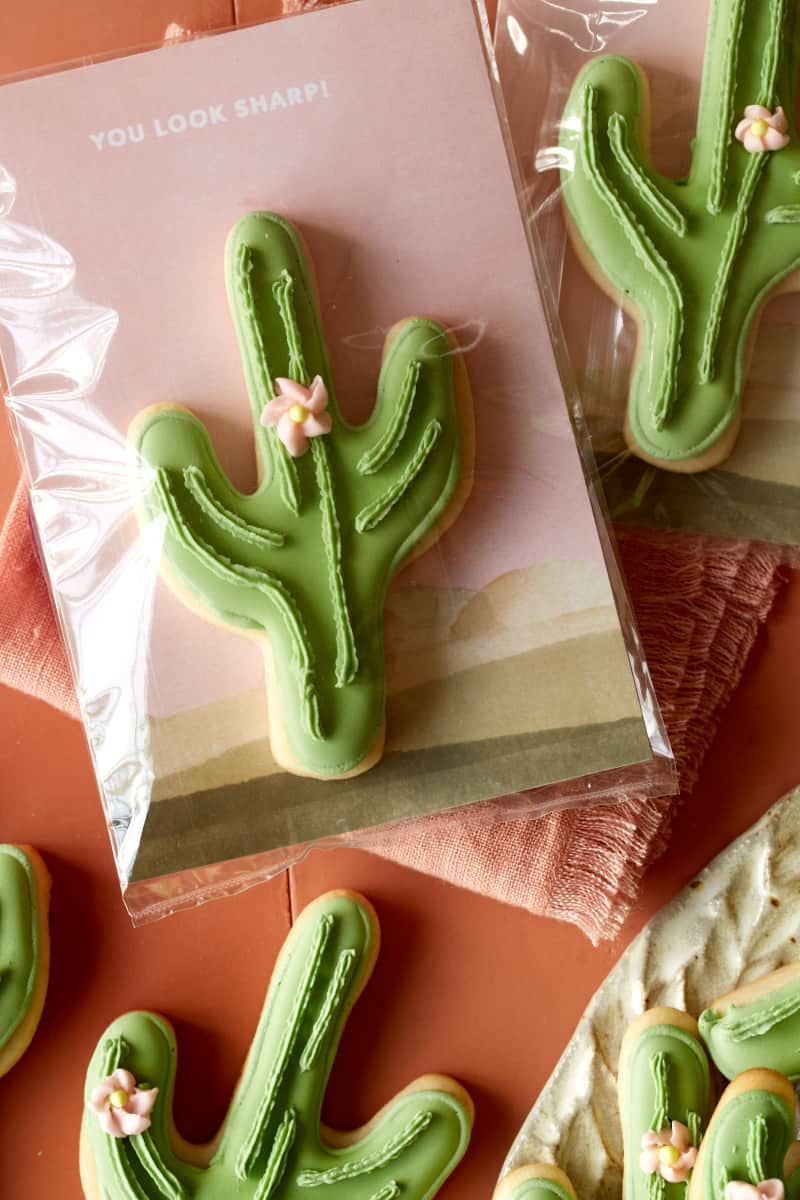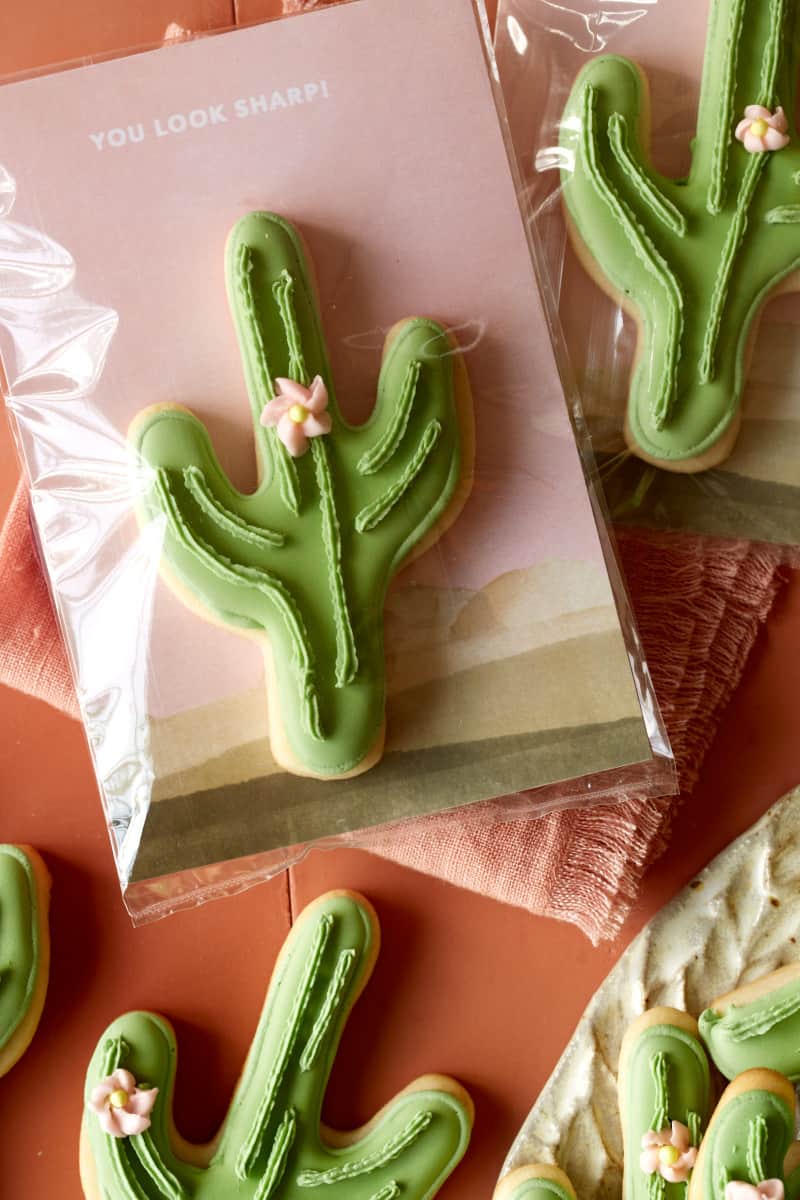 You can find the images for all the fronts of the cards below:
"YOU LOOK SHARP!"
"I WANT TO POKE YOU."
"YOU'RE MY FAVORITE PRICK."
"CHICKS BEFORE PRICKS!"
The back of the card is image is right here.
Here is the link again for the cellophane bags.
I also love to use this thicker paper, but any paper will do. Note that the cookies will probably soil the paper a little bit, so it's best to put them in right in the morning if you plan to give them out early in the day. :)
I hope you guys love this DIY as much as me! :)