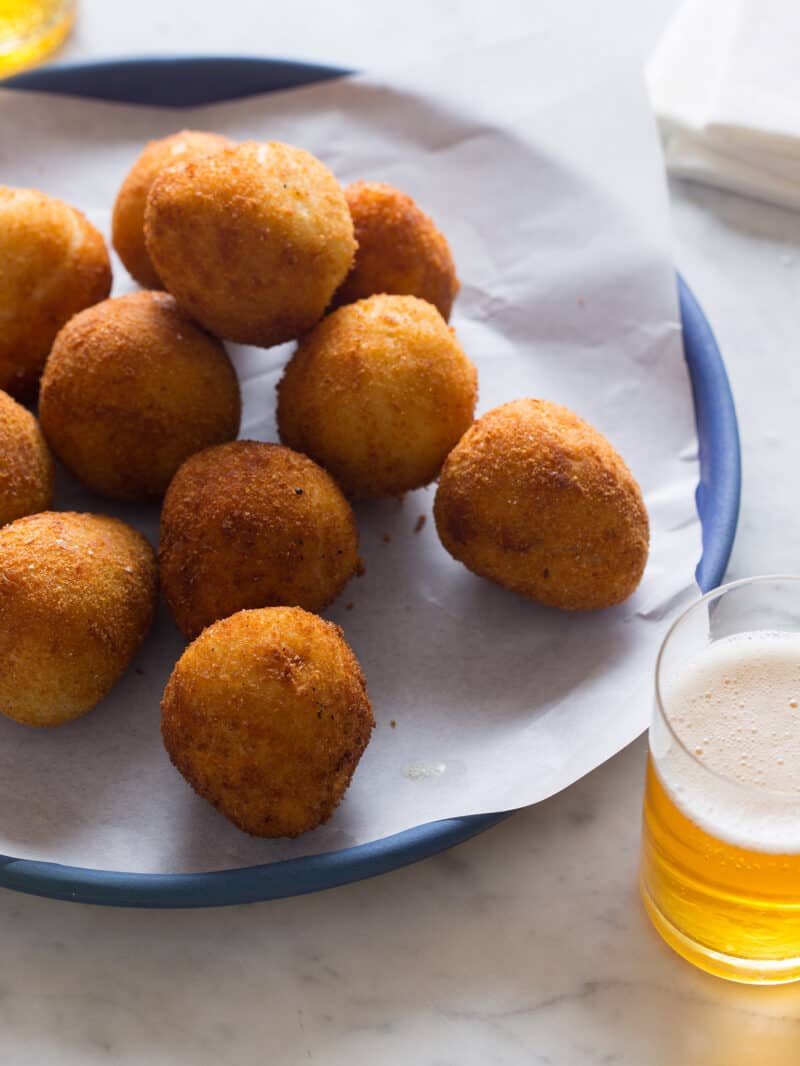 Hi Guys! I know we've been MIA for quite sometime and when we are posting it seems like everything we're doing is sponsored (kinda lame, i know), but sometimes you just need to step back, take a deep breath and give yourself a little break. I'll go ahead and use everyone's favorite/most hated excuse…"we've been super busy!" (again…lame, I know) But now we're totally back with loads of summer recipes coming your way!
Today we have one of my favorite guilty pleasure snacks…EVER. Coxinha; which are these delicious little tear drop shaped, savory filled, fried bites of pure joy. These little delights will always remind me of one of my favorite trips ever. The summer before I left for college I enrolled in a world-community outreach and development program where we were able to chose a country/city to go to and volunteer to "work" for an extended amount of time….think a baby version of the peace-corp…I mean like very baby-version. I ended up choosing Brazil and because I loved working with children, I signed up to work in a facility in one of the rural areas of Salvador, at an orphanage/day care with children between the ages of 4-8. To say my month stay in Salvador immersed within the local culture was surreal would be the understatement of my life.
There was so much I took back from that majestic trip. Some of the children I met were living in such poor conditions wearing tattered t-shirts and with no shoes on their feet because their parents either couldn't afford it or they didn't have parents to provide for them. A number of times my heart broke for them, but then I would get mad at myself because these strong, smiling faced, full of energy kids didn't need my blubbering sympathy, they needed a friend to play with and to teach them how to stay within the lines in their coloring book. They needed a small dose of assurance that things were going to be okay and I was more than happy to provide them with exactly that…as much as I could, at least. The kids that I met on that trip and the nuns who run the facility (who I'm pretty sure are real life angels) will forever be in my heart. The lessons they taught me and joy they brought me is a gift thatI know I will never be able to properly payback.
Although I worked in an area filled with dirt fields and favelas (although still strangely calming and beautiful at the same time), I was lucky enough to stay right in the city in a house provided by the program with a small group of volunteers. We would each be driven to our prospective work locations in the morning and picked up in the early evening to head back home and share stories of our day with one another. Although I was 'working' a lot I had plenty of time to explore the city and take in the sights. One of my favorite discoveries were these delicious little street food snacks called coxinha (meaning little chicken thigh). Coxinha is a savory dough filled with a chicken and cream cheese (or crema) filling, and lightly fried. So good! They're actually quite easy to make, but are a little bit of a labor of love because of the different steps involved. My absolute favorite coxinha was one I would get almost everyday after 'work', from a bakery up the street. I loved that they always used an entire chicken leg, bone and all(!), to form these crazy-fried drumsticks. Nibbling on these giant coxinha and taking a small evening walk by the town square was my favorite way of decompressing in Salvador, after a long day.
The great thing about this treat is that it freezes incredibly well! I usually make a double batch of this recipe and freeze a bunch of the coxinha, then when I'm feeling a little snack-ish all I have to do is heat a little oil and I'm good to go! It's also perfect timing since we're nearing the finale of the world cup! (Admittedly I don't watch soccer, unless I'm at home with my dad!)
Brazil is really such a beautiful and fascinating country, especially Salvador, where I spent most of my time. :) It's a city full of history, soul, vibrant people, creative culture, and beauty. I have incredible everlasting memories of my experience and while the food is amazing and pretty much an overall flavor factory, it's the warmth and high spirits of the people that really stole my heart. Enjoy! xx, Jenny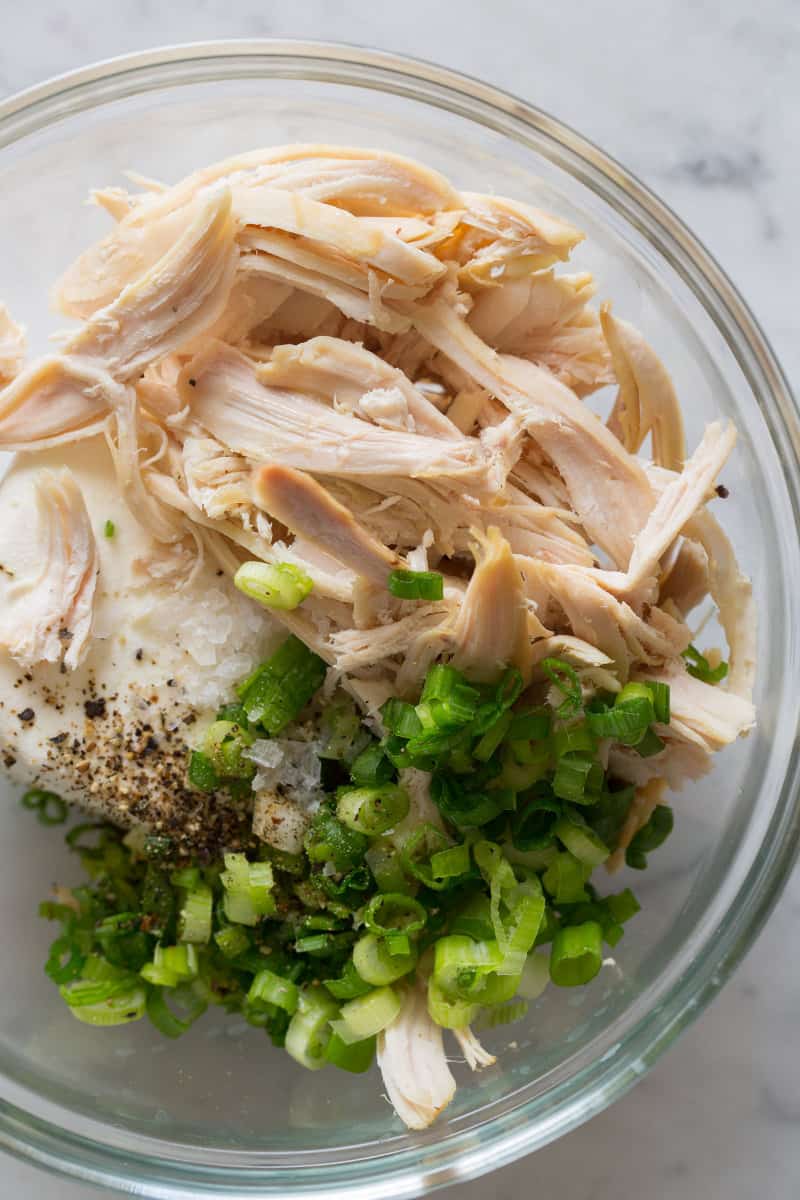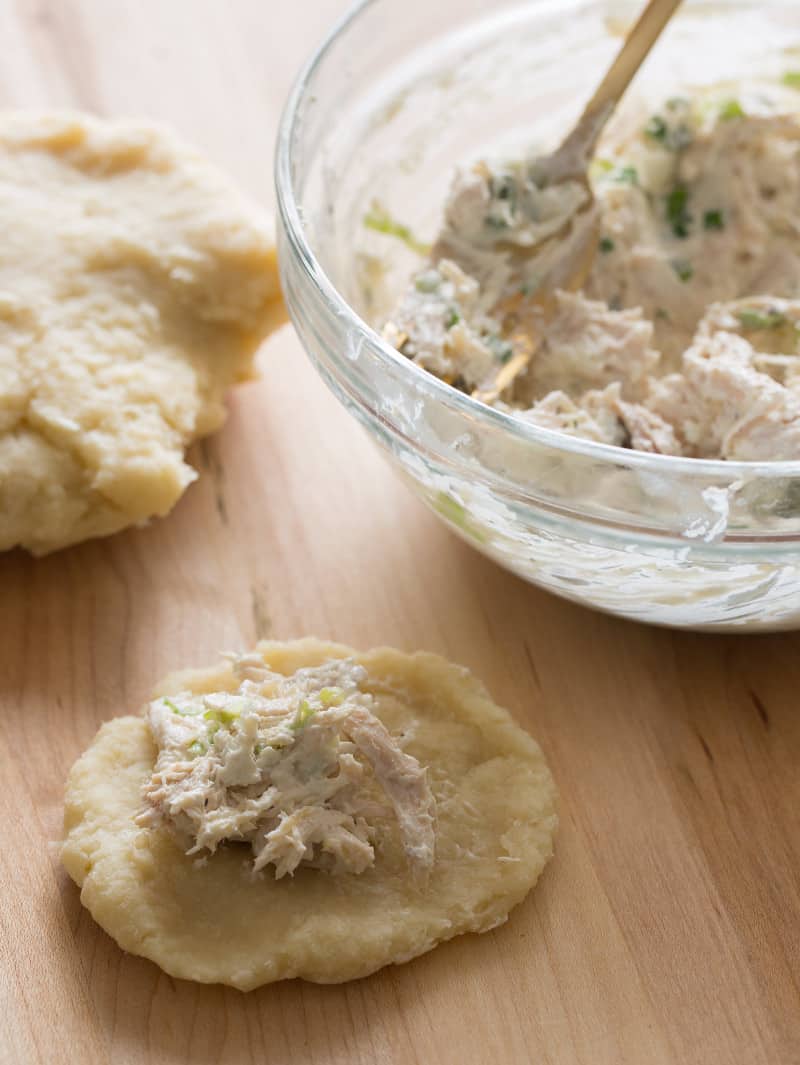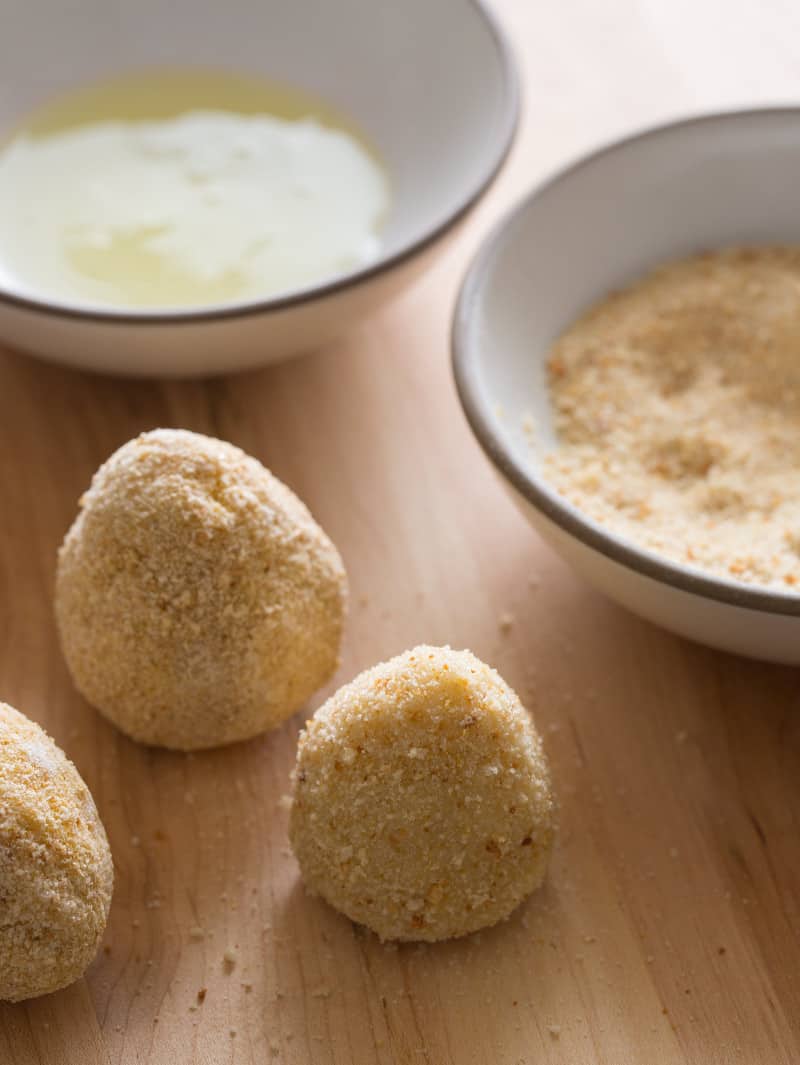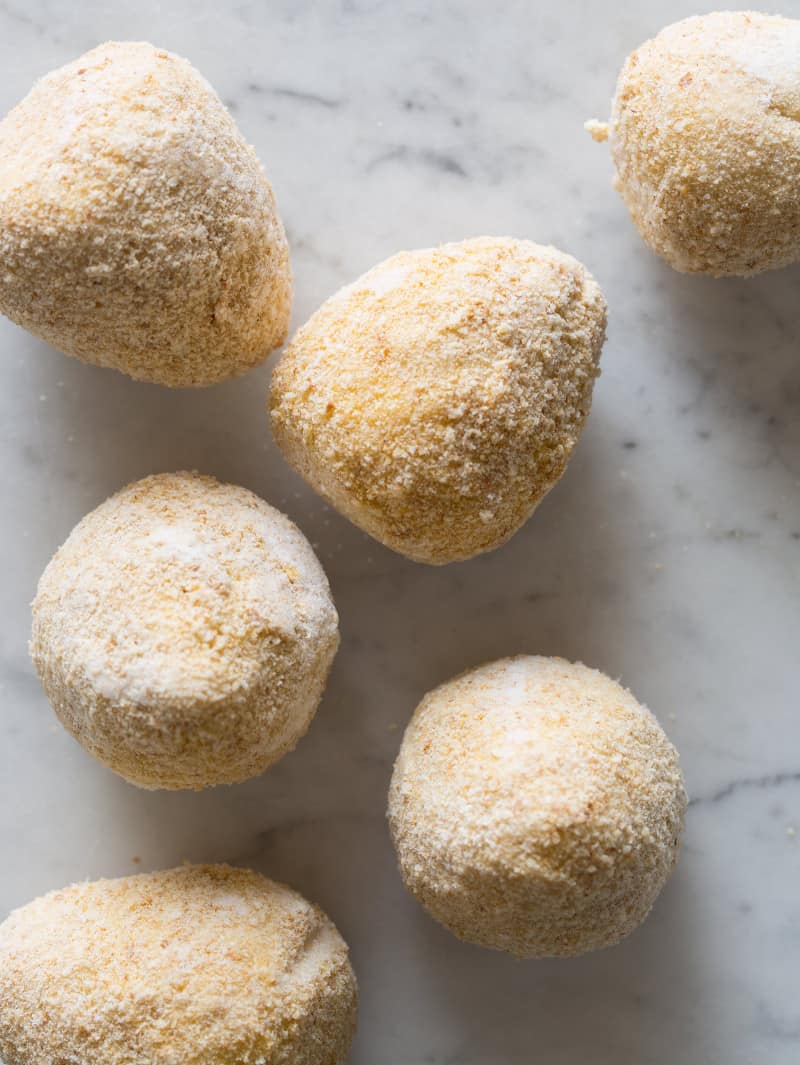 Other recipes you might like: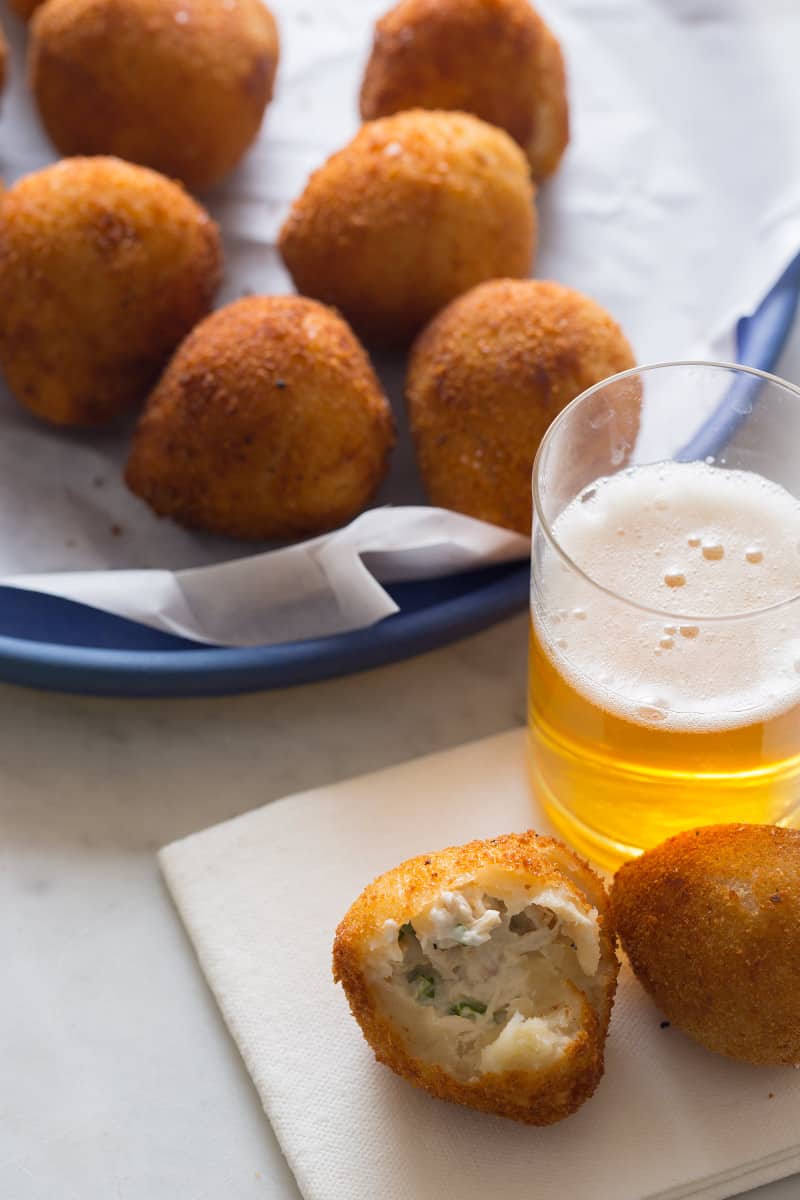 Hungry for more?
Subscribe to never miss a recipe.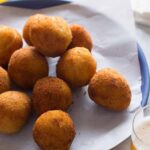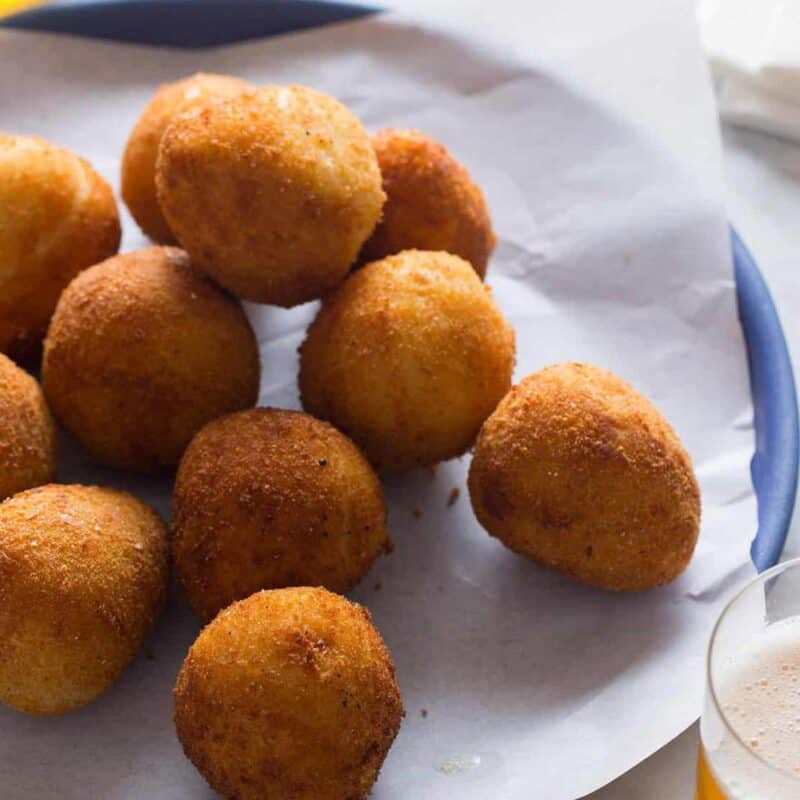 ---
Coxinha
INGREDIENTS
filling
4

ounces

cream cheese, softened

4

ounces

cooked chicken breast, shredded

1

teaspoon

tomato paste

2

green onions, thinly sliced

salt and pepper to taste
dough
1

cup

chicken stock

1

tablespoon

extra virgin olive oil

½

teaspoon

salt

¾

cup

plus 2 tablespoons all purpose flour

2

egg whites, lightly beaten

plain breadcrumbs
INSTRUCTIONS
Preheat deep fryer or oil to 350˚F.

Filling: Place all ingredients into a mixing bowl and stir together until fully combined. Season with salt and pepper and set aside.

Pour stock, oil and salt into a medium pot and simmer. Once the mixture has come to a simmer, add flour and whisk together with a wooden spoon. As dough forms it'll be harder to stir, but make sure to continue to vigorously stir for about 2 minutes or until a barely sticky dough forms and no dry spots remain.

Remove from pot and allow dough to cool on a clean surface. Once dough is cool enough to handle, take about 3 tablespoons at a time and create a ¼ inch disc in your palm. (if dough get too sticky, wet your hands a little with cold water)

Place 2 teaspoons of filling into the center of the disc and bring the edges of the disc up into the center and pinch up and seal to create a tear drop.

Gently roll the tear drop into the lightly beaten egg whites followed by a thin layer of bread crumbs. Set aside. Continue until all the coxinha have been made.

Fry each coxinha on each side for 3 to 4 minutes or until golden brown. Season with salt and pepper and serve immediately.
Calories:
293
kcal
Carbohydrates:
22
g
Protein:
16
g
Fat:
15
g
Saturated Fat:
6
g
Cholesterol:
57
mg
Sodium:
527
mg
Potassium:
256
mg
Fiber:
1
g
Sugar:
2
g
Vitamin A:
463
IU
Vitamin C:
1
mg
Calcium:
40
mg
Iron:
2
mg