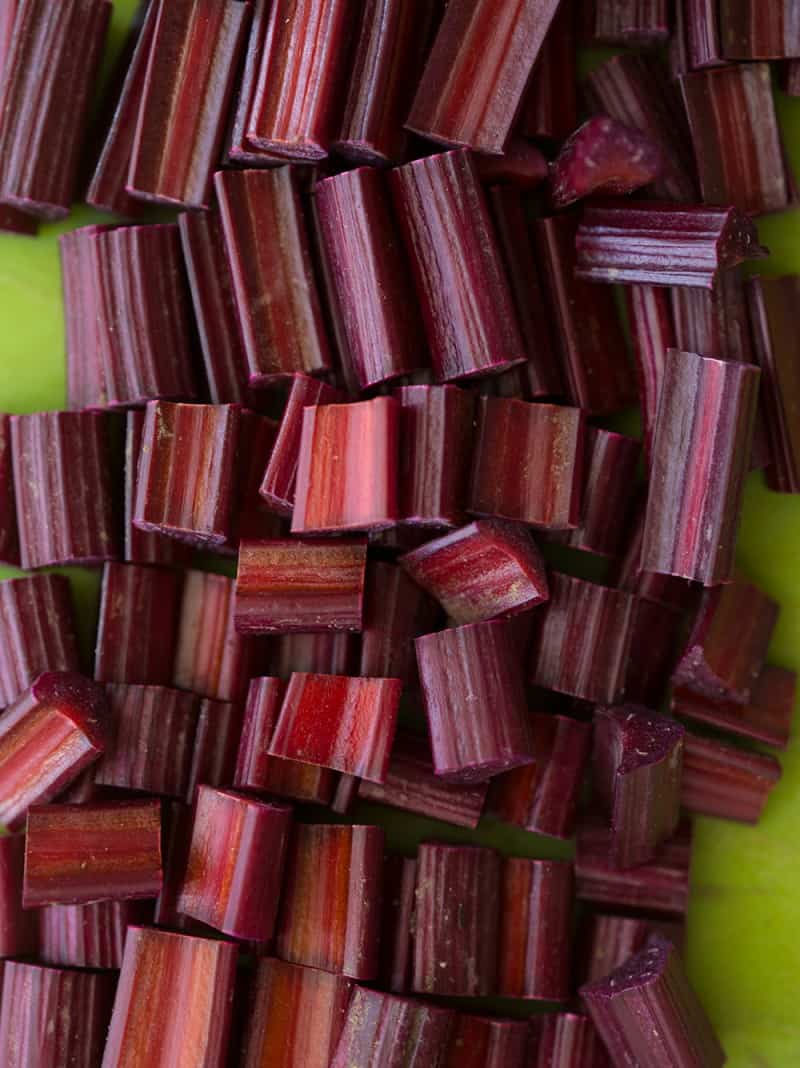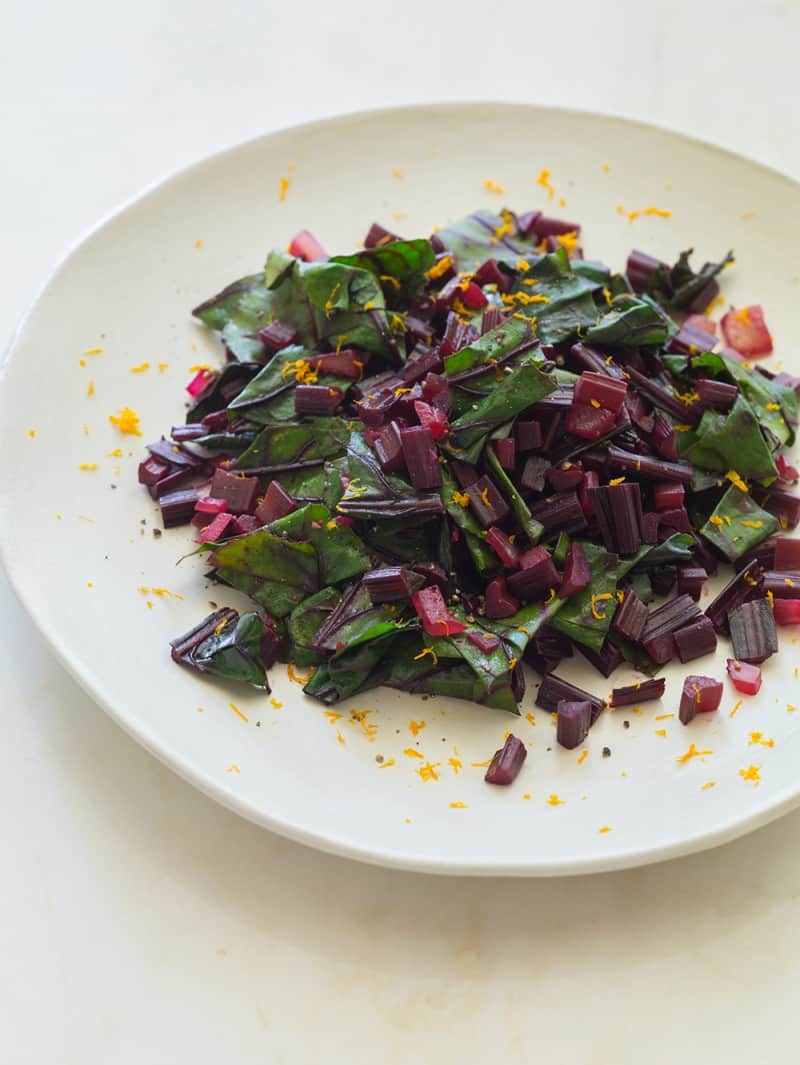 I always love recipes that utilize the outcast part of an ingredient. When you realize you can make something delicious out of something you thought was useless it's like discovering a whole new ingredient. I was first experienced this when I discovered carrot top pesto. It was kind of mind blowing for me, and exciting to tell the grocery store cashier not to remove the tops (it's the little things). That is how I feel about this recipe. I never really thought of using these parts when I buy beets. As you can imagine the stems and leaves are slightly bitter, but don't let that deter you. It's really good, and we added citrus and champagne vinegar to balance out the taste. The result is a refreshing dish that is a really perfect side for almost anything. Hope you guys like it!
♥ Teri
Citrus Sautéed Beet Stems
Serves 4 to 6
Ingredients:
2 tablespoons extra virgin olive oil
1 bunch beet stems, cleaned and chopped
1 shallot, diced
1 bunch beet leaves, cleaned and torn into pieces
1 garlic clove, minced
1 1/2 tablespoons champagne vinegar
zest and juice of 1 orange
salt and pepper to taste
Directions:
1. Place oil in a medium skillet, over medium high heat. Add stems and shallot and sauté for 4 to 5 minutes. Add beet leaves and continue to sauté for 3 minutes. Season with salt and pepper.
2. Add garlic, champagne vinegar and orange juice and simmer until all juice has evaporated, 2 to 3 minutes. Adjust seasonings.
3. Top with orange zest and serve.