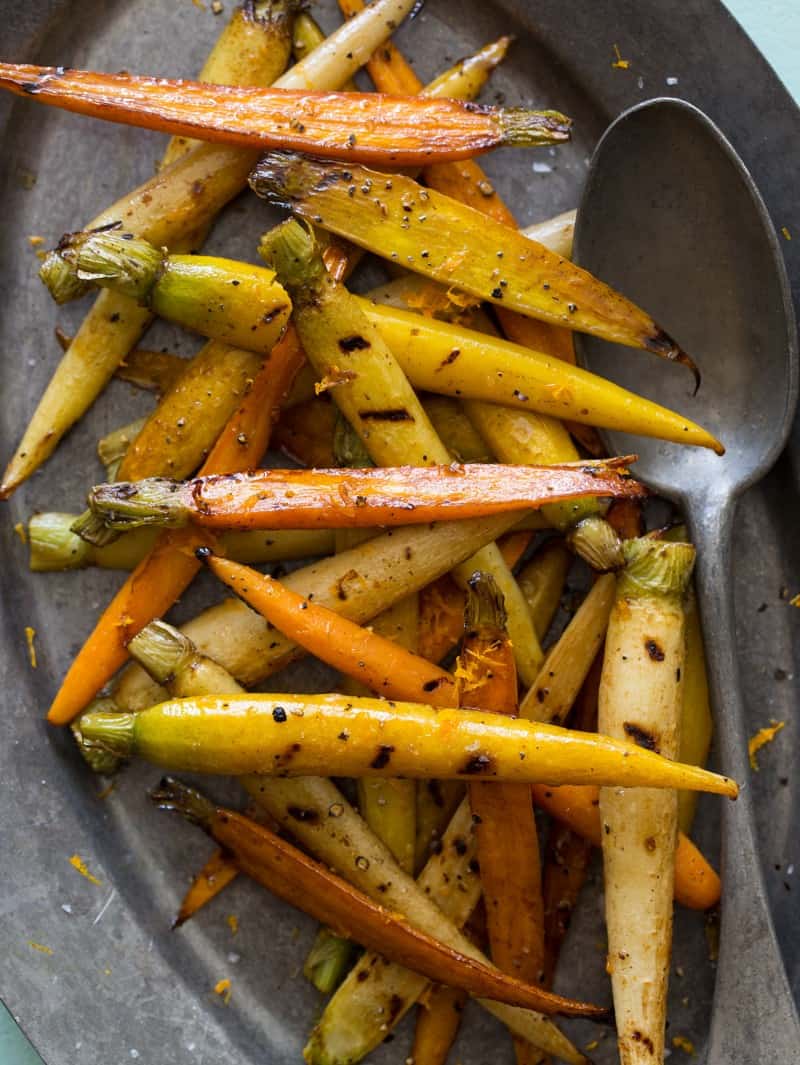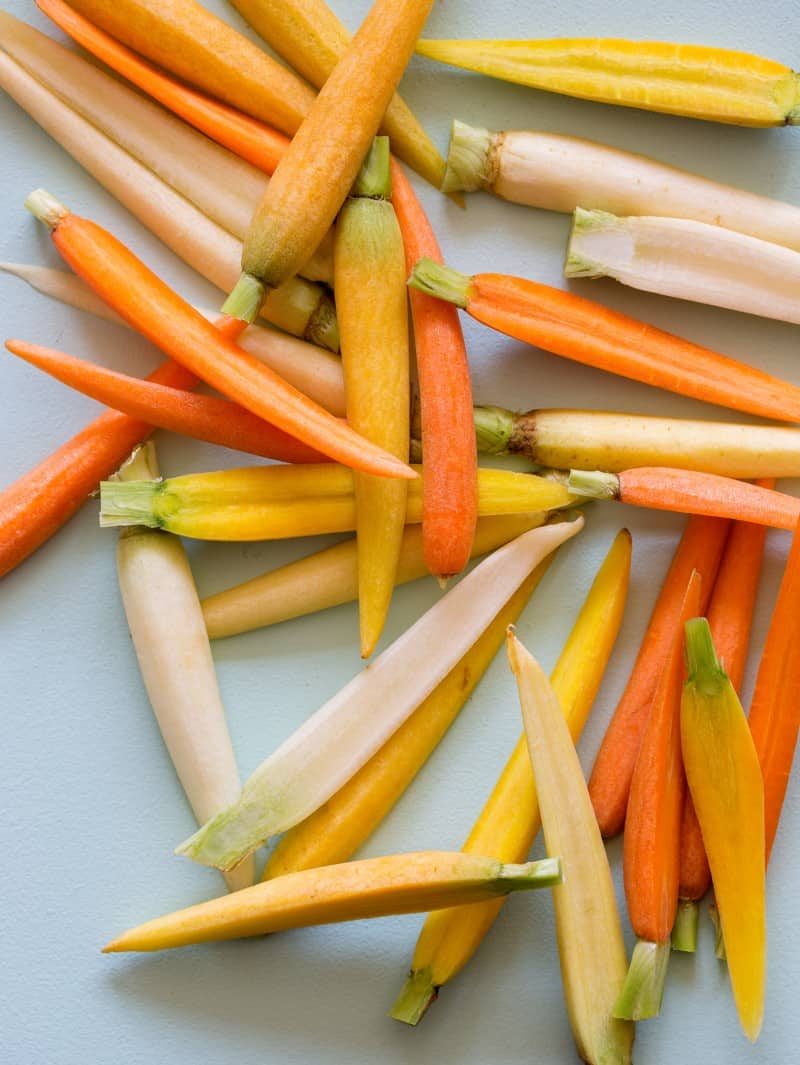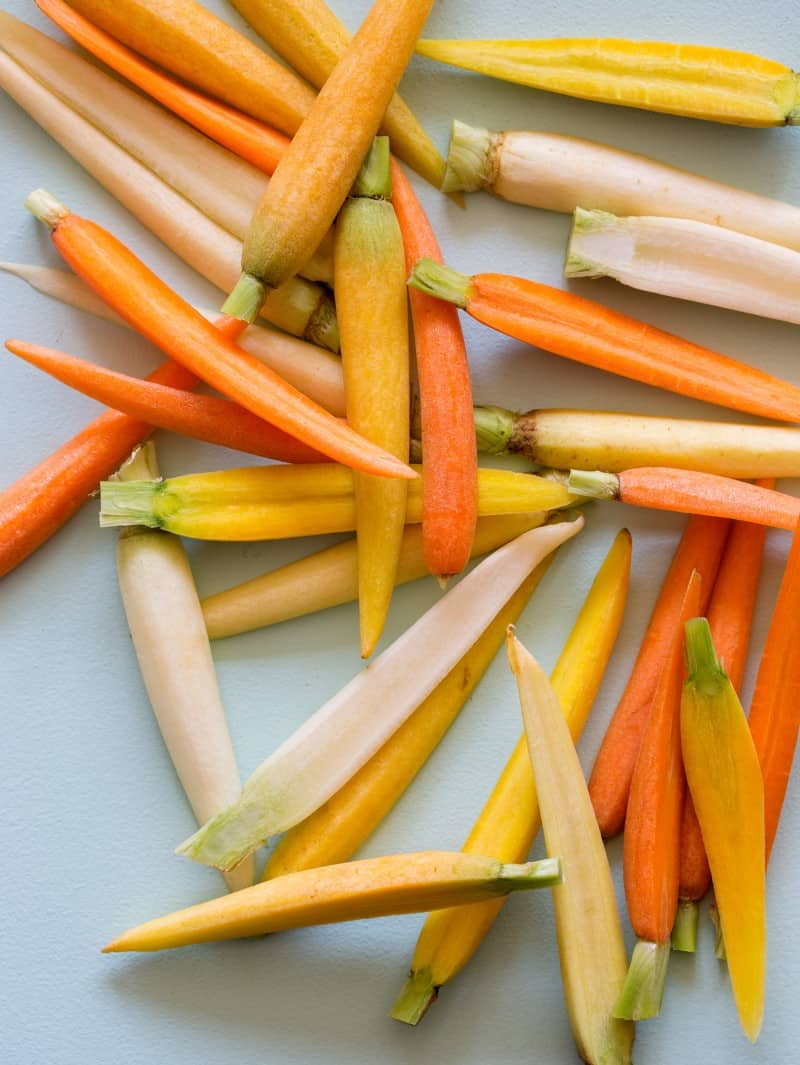 First, as some of you may know our blog was nominated for Savuer Best Food Blogs of 2013 in the category of Best Cooking Blog. What an unexpected and great surprise for us. There are tons of categories and a lot of great people nominated. :)
I went through this strange phase in college where for a long period of time, longer than I am willing to admit, I ate candied carrots, and nothing else… Except Dr. Pepper. I had a poor diet, but for some reason I was really really into candied carrots. After candied carrots, it was sliced tomatoes with salt. It was one of those weird phases in my life where I think I was subconsciously trying to see if one could survive on nothing but carrots and Dr. Pepper. The answer is that you can, but your skin will probably turn a weird color. That is what happened when I OD'ed on carrots. Anyway, so obviously being a big fan of carrots I love this dish. So this great little simple dish is the perfect side for nearly anything, and it's so pretty!
♥ Teri
More vegetable forward recipes you might like: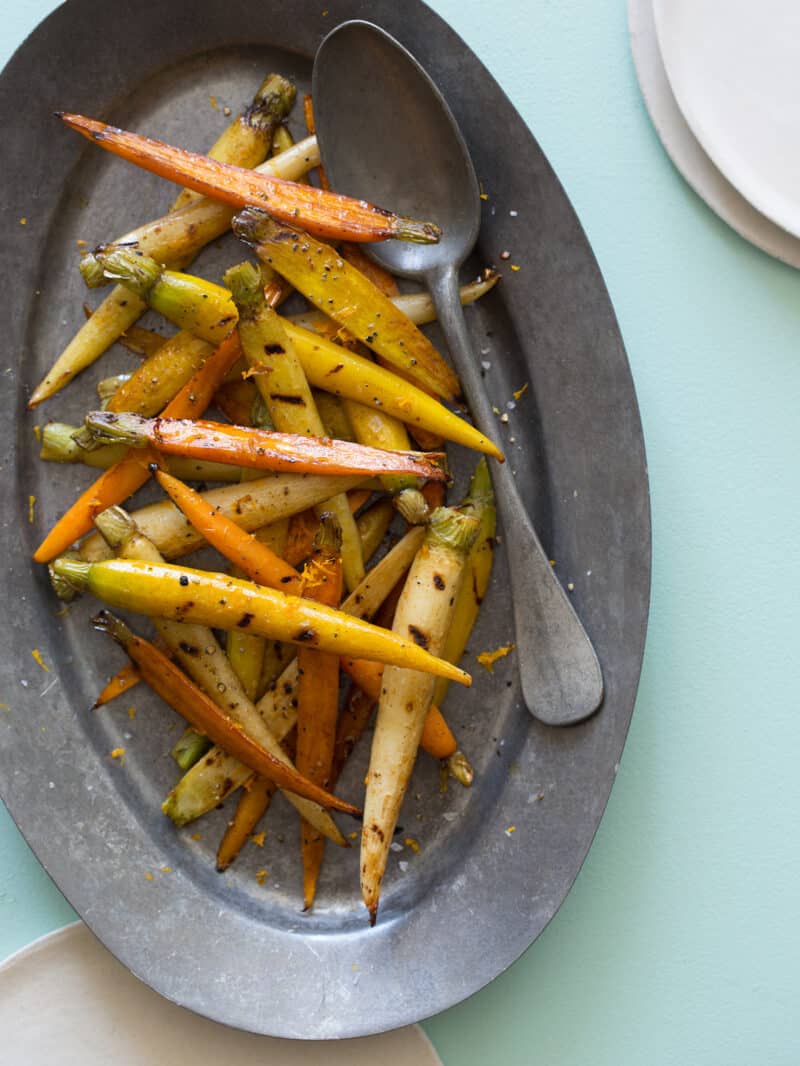 Hungry for more?
Subscribe to never miss a recipe.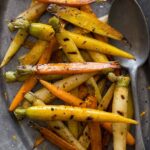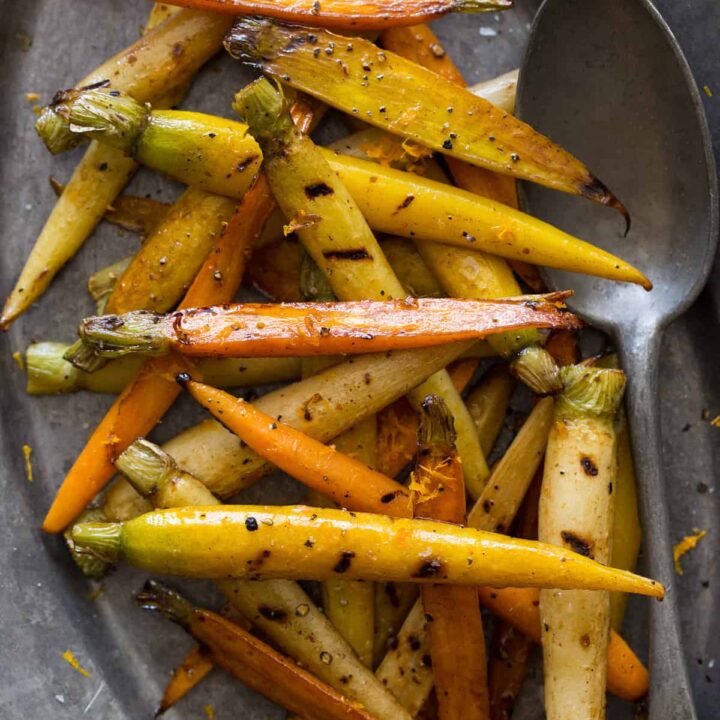 ---
Balsamic Grilled Baby Carrots
INGREDIENTS
20

baby carrots, cleaned peeled and cut in half, lengthwise

3

sprigs thyme

2

tablespoons

extra virgin olive oil

¼

cup

(½ stick) unsalted butter, melted

3

tablespoons

balsamic vinegar

½

teaspoon

light brown sugar

½

lemon, zested

½

orange, zested

salt and pepper to taste
INSTRUCTIONS
Preheat grill or grill pan to medium-high.

Place carrots and thyme in a mixing bowl and toss together with oil until all carrots are well coated. Season with salt and pepper.

In a small mixing bowl combine the remaining ingredients and whisk together until fully incorporated and sugar is mostly dissolved.

Once grill is hot, spread carrots onto grill or grill pan, in a single layer, and grill for 4 to 5 minutes.

Brush with balsamic butter and flip. Grill for an additional 3 to 4 minutes, brushing carrots with the glaze every 2 minutes.

Once carrots have softened brush with butter mixture and season with salt and pepper.

Drizzle with any remaining balsamic butter, top with citrus zest and adjust seasonings. Serve.
Calories:
196
kcal
Carbohydrates:
7
g
Protein:
1
g
Fat:
19
g
Saturated Fat:
8
g
Cholesterol:
31
mg
Sodium:
44
mg
Potassium:
132
mg
Fiber:
2
g
Sugar:
5
g
Vitamin A:
7285
IU
Vitamin C:
6
mg
Calcium:
26
mg
Iron:
1
mg