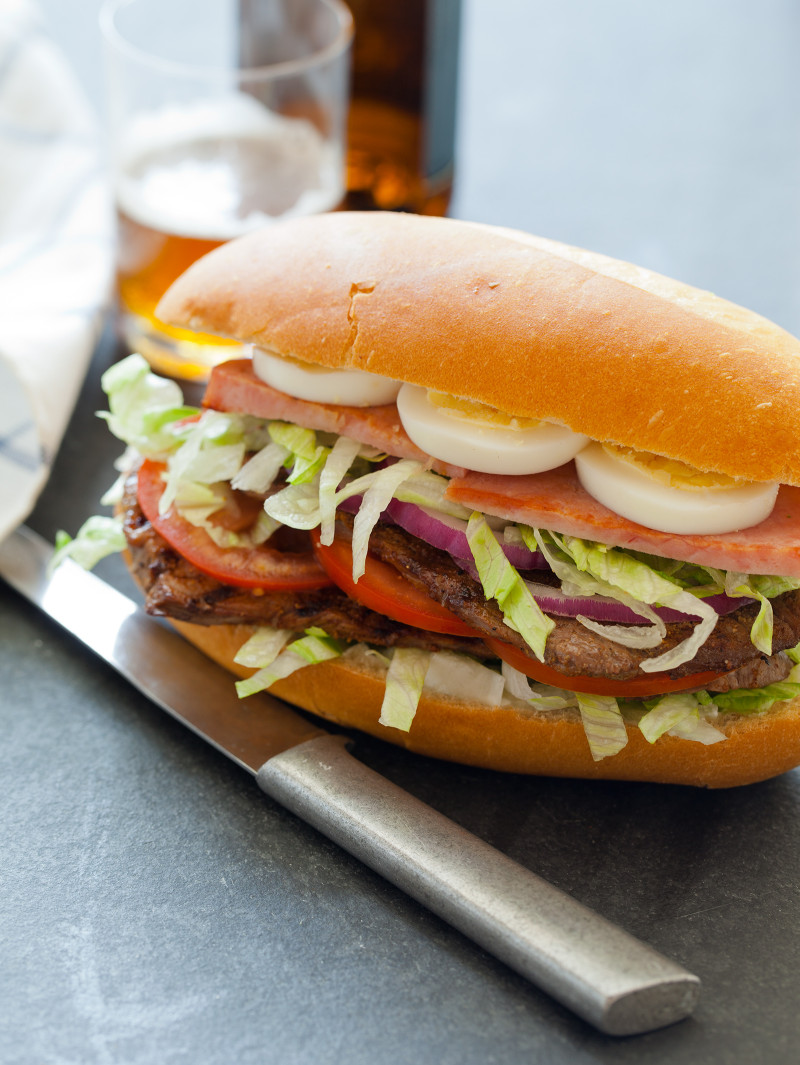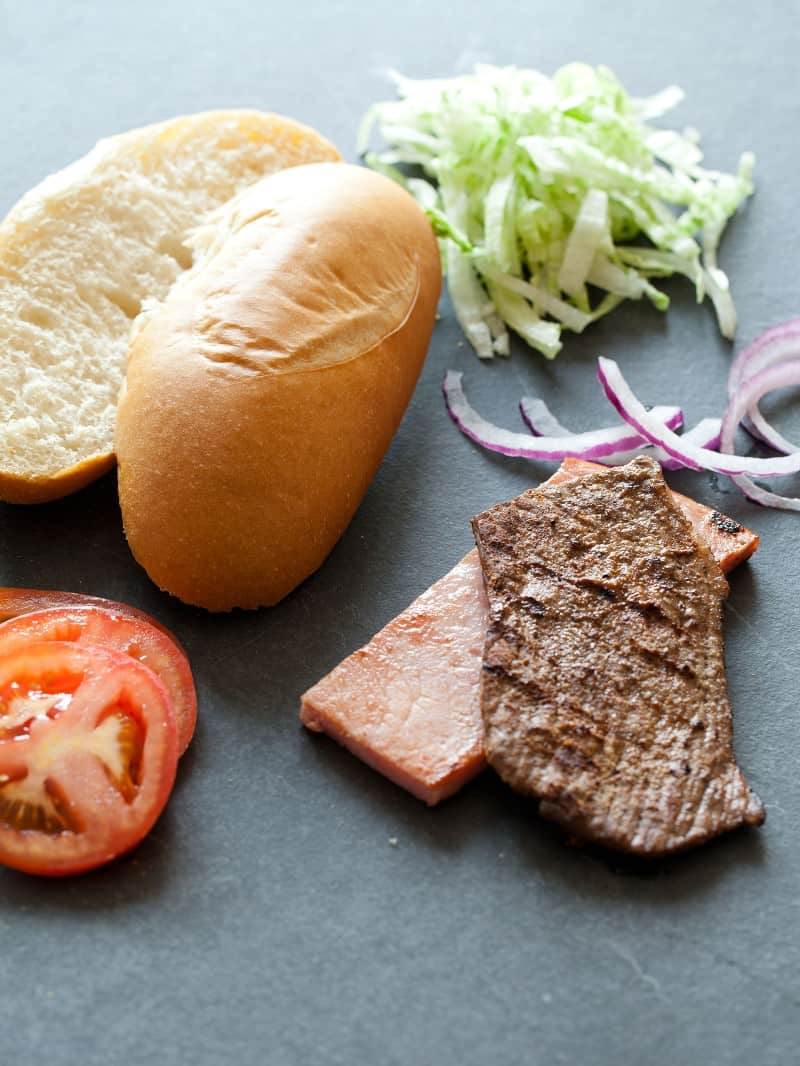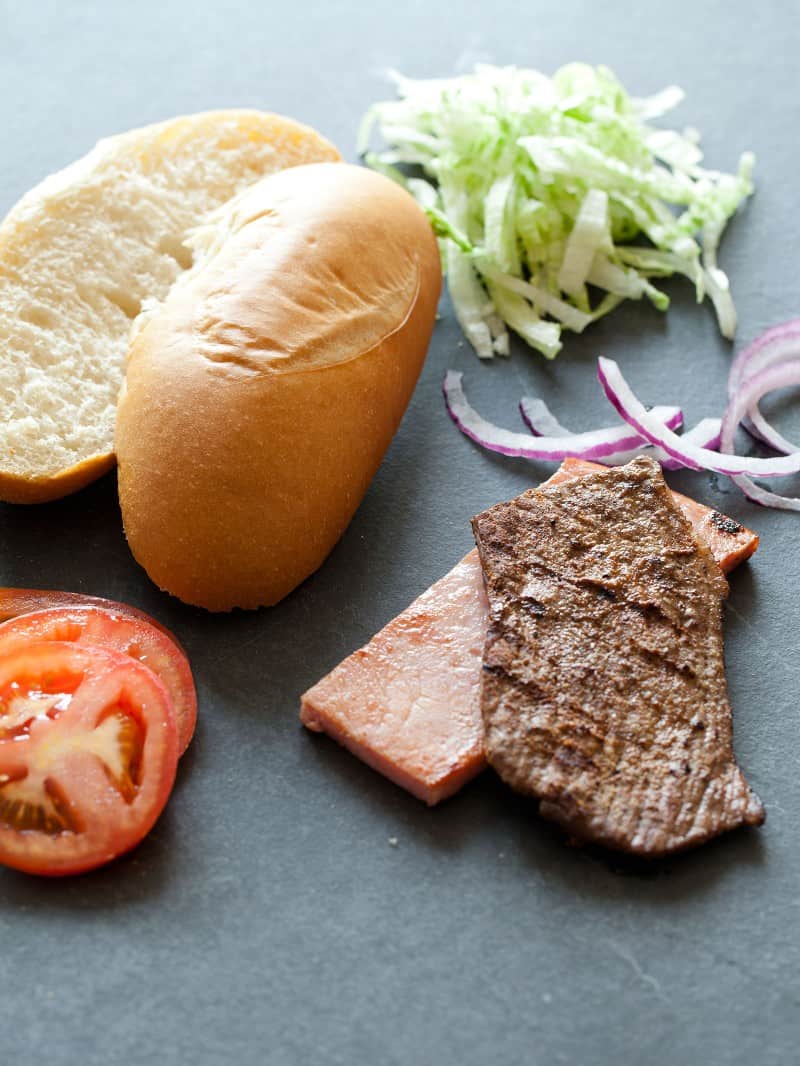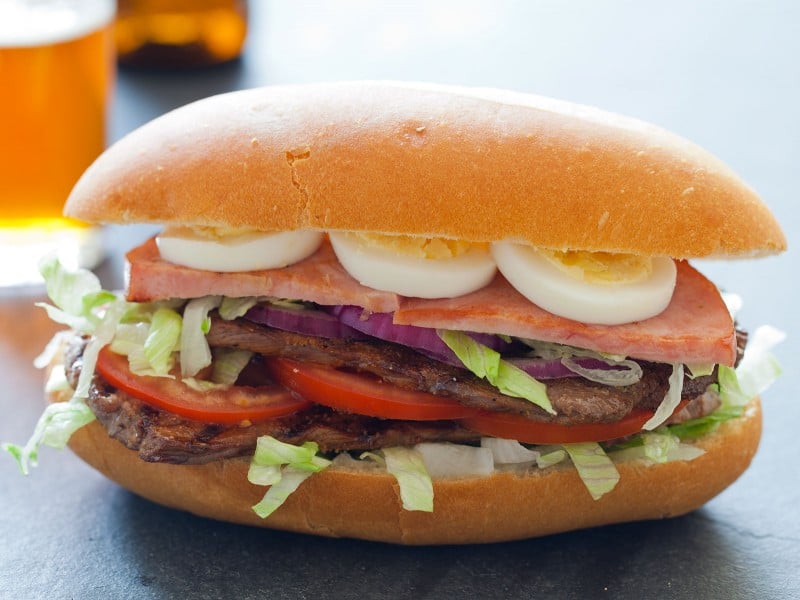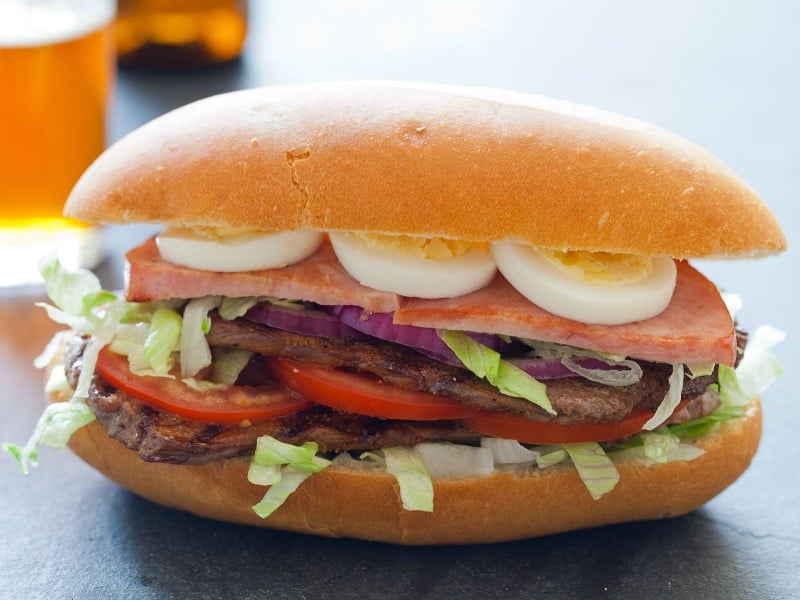 Lets talk about summer, and swimming. When I was kid I would go swim for hours and hours, and then order some awesome fried food and a sandwich from the snack shack. It was great. Pool food was always better when eaten after a good swim. If you ate pool food before swimming it was a mistake. First it would not taste as good, at all. I'm pretty sure being covered in pool water made things taste better. Second, if you ate pool food before you swam, you would have to wait like 45 minutes before going into the pool. That waiting game is horrible for a kid. I would usually get one of two things, a grilled cheese, or a steak sandwich, both with curly fries (because who are we kidding, curly fries are the best kind of fries ever.) So when Jenny made this sandwich, the first thing that came to my mind was pool time. This last weekend in LA it was gross and muggy and hot. Prime time pool time for sure. I advise bringing this steak sandwich to your next pool outing and digging in after a big swim. I hope you guys like this, my favorite part is the hard boiled egg, it really makes it!
♥ Teri
[print]
Chivito: Uruguayan Steak Sandwich
Makes 1
Ingredients:
1/2 tablespoon chile powder
1 teaspoon garlic powder
1 teaspoon smoked paprika
1/2 lb thinly sliced London broil (or nicer cut, if you prefer)
1 tablespoon extra virgin olive oil
mayonnaise
1 telera roll (or bread/roll of your choice)
2 ounces ham, sliced
1 hard boil egg, sliced
red onion, thinly sliced
tomatoes, thinly sliced
iceberg, shredded
Directions:
1. In a small bowl, combine chile powder, garlic powder and smoked paprika.
2. Rub mixture over beef and season wit salt and pepper.
3. Heat grill or grill pan to medium-high heat and add oil. Grill beef on each side for 4 to 5 minutes. Remove from heat and allow to rest for about 10 minutes.
4. To assemble sandwich: Slice roll in half and toast (if desired). Spread a layer of mayonnaise onto the roll and top remaining ingredients (layering as you wish). Serve.
[/print]