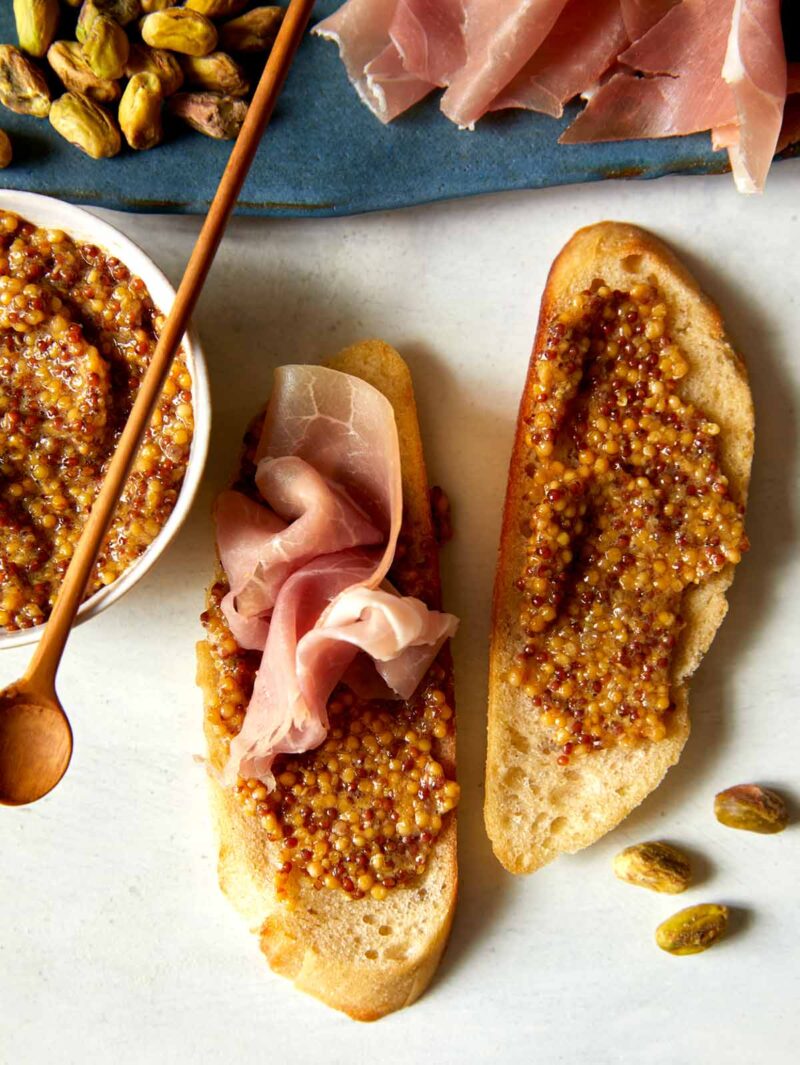 I love making whole grain beer mustard to keep in the fridge as well as for gifting to people whether it's the holidays or as a nice hostess gift. It's incredibly easy to make and only requires a handful of ingredients. It can be used right away, but gets better after allowing the finished condiment sit for about a week. This recipe can also be easily tweaked depending on your flavor preferences. We made ours with beer because we like the flavor, but also provided a non-alcoholic alternative for you guys.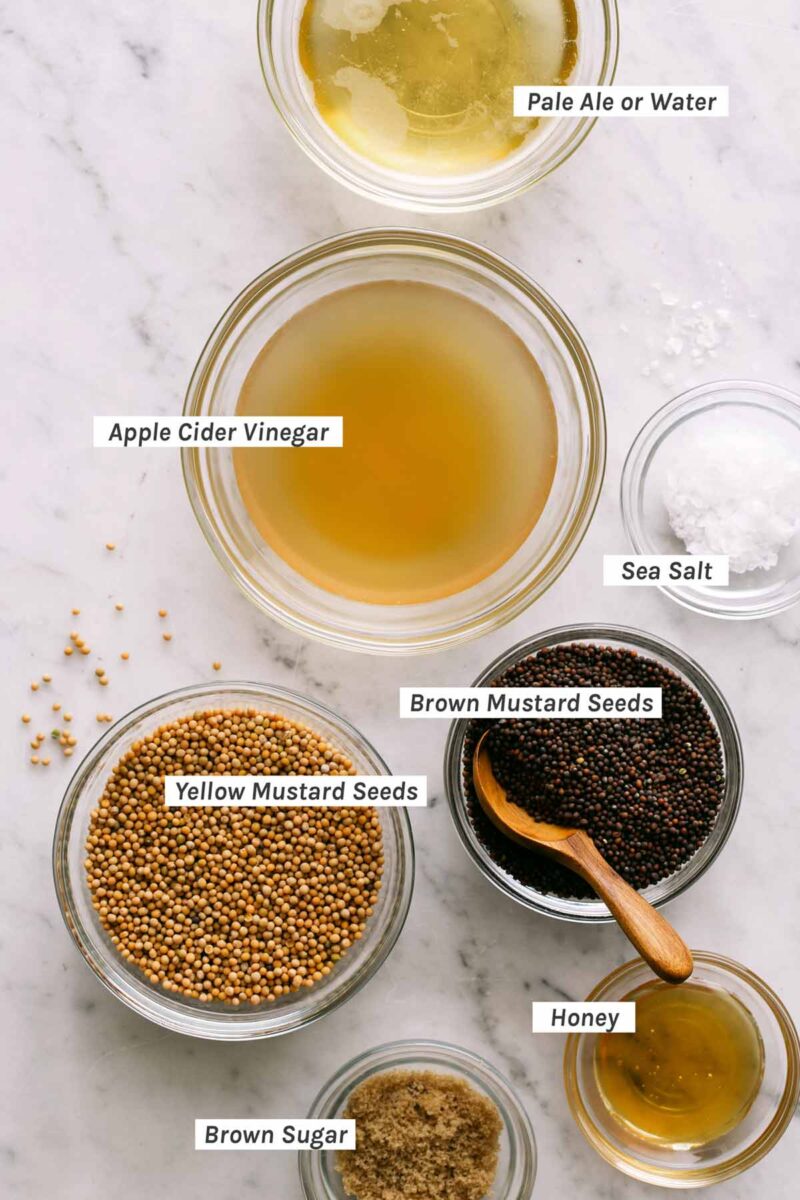 How to make Homemade Whole Grain Mustard
Combine yellow and brown mustard seeds.
Stir vinegar and beer (or water) into the mustard seeds.
Cover the mixture and set in a cool, dry place for 12 hours or until all the liquid has been absorbed.
Stir in brown sugar, honey and sea salt.
Pour the mustard seed mixture into a food processor. Pulse 6 times, then run for about one minute.
Pour mixture into a sterilized glass container and refrigerate.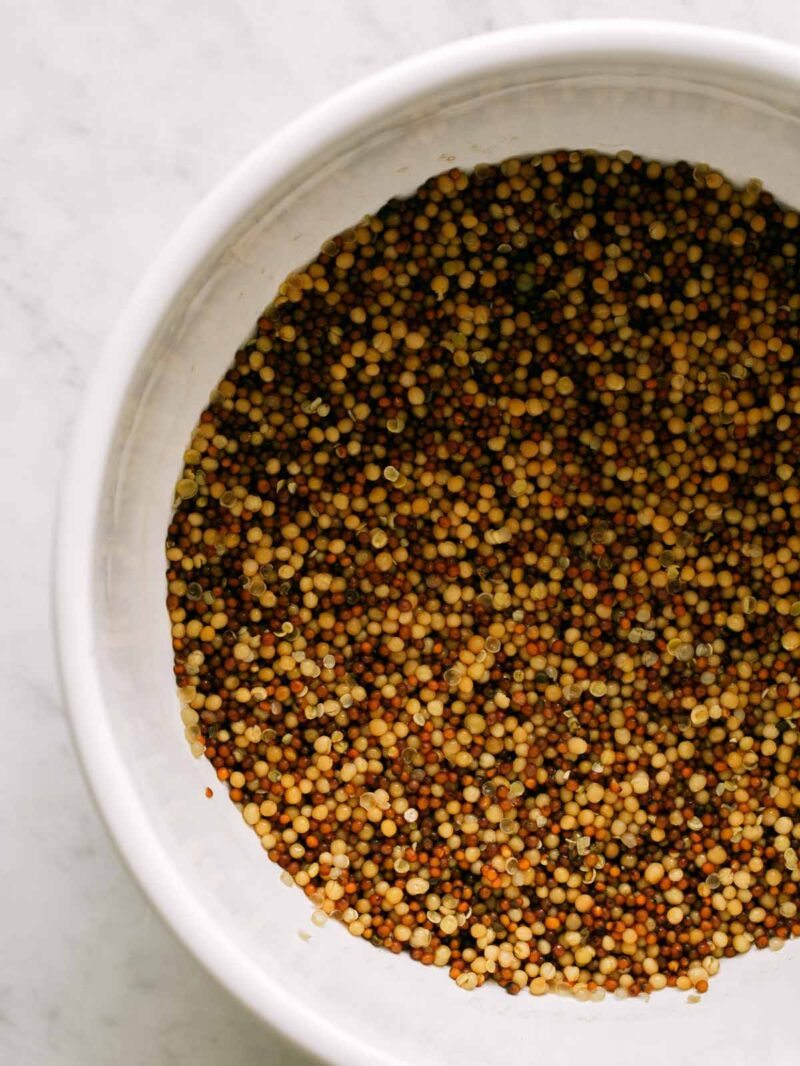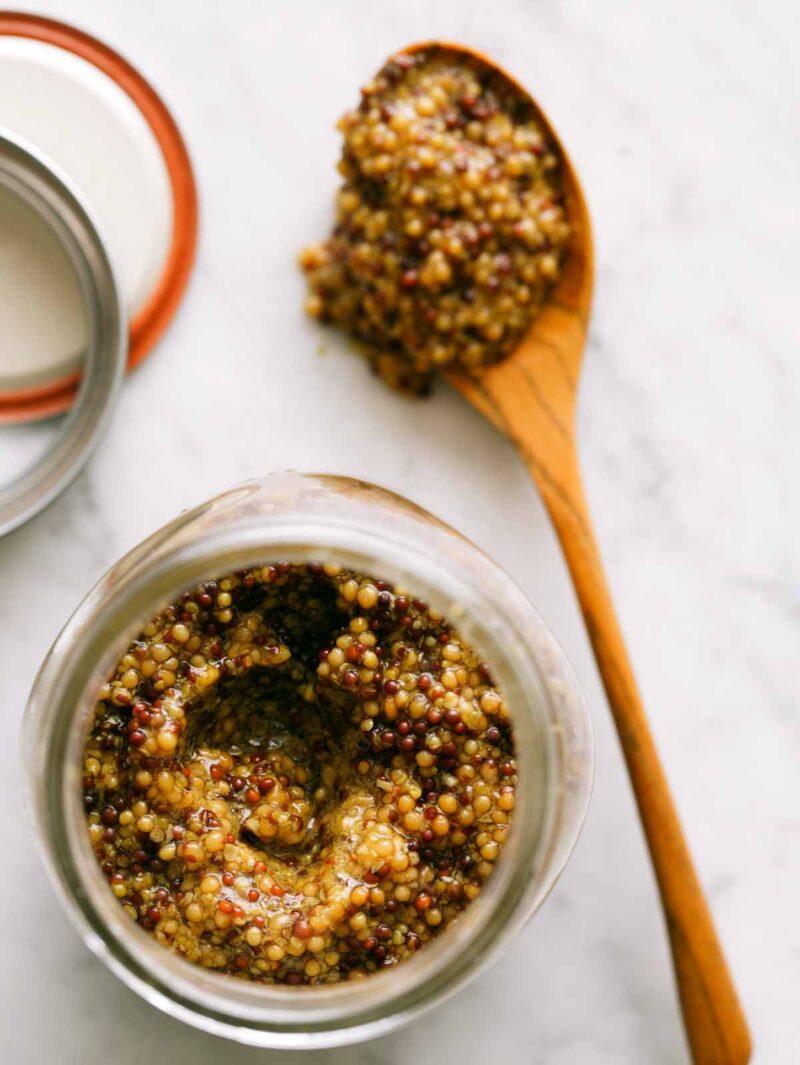 FAQs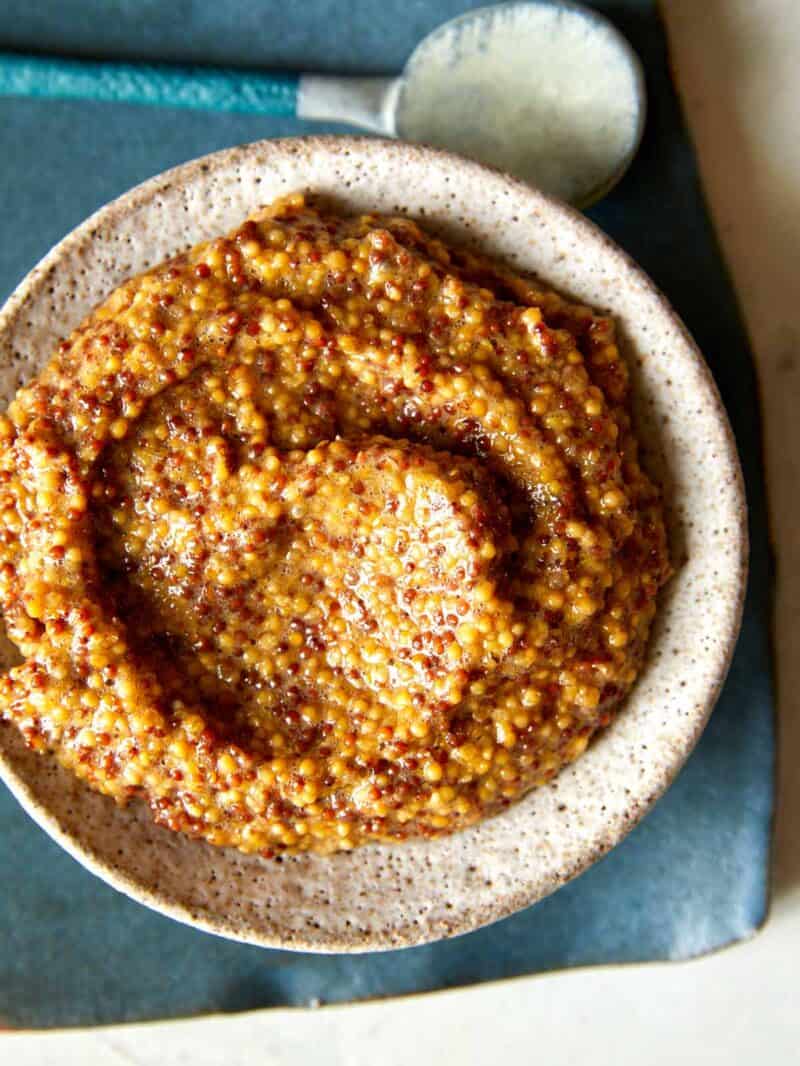 Tips and Tricks
The most important thing about homemade mustard is to allow it to sit for a day two before using it. This will allow for the bitter flavor to dissipate from the mustard.
If you want a spicier mustard you can add some chiles or horseradish to the mixture before grinding it. If you want a more mild flavor, you can add more sugar and honey to cut through the heat of the seeds.
Sometimes the mustard seeds will plump up and absorb the liquid faster and you won't have to wait the full 12 hours. So it's best to keep an eye on the mustard seeds. If they have absorbed everything sooner you can move onto the next step.
Sometimes the mustard seeds won't absorb the liquid within the 12 hours. Although unusual it may mean you got a bad batch of mustard seeds. Don't worry! You can drain the excess liquid, and leave about 1/4 cup and move onto the next direction. You can also blend it for a bit longer in the food processor and it will help it come together better.
If you are choosing to use beer with this recipe, we find that a beer with a nice flavor such as a Belgian Style Wheat Beer like Hogaarden or Hefeweizen or a pale ale that's slightly lighter in flavor like Sierra Nevada works well for this recipe. Beers like bud light don't have enough flavor, and IPAs tend to overwhelm the mustard. This isn't to say you can't use those options, but it's just not our preference.
Things to use with Whole Grain Mustard?
It's a great condiment to use in vinaigrettes and dressings, as a spread on charcuterie and cheese plates or sandwiches, and as a dip for sausages, just to name a few uses.
Our Homemade Whole Grain Mustard is also a really great dip for our Pretzel Dogs recipe! Enjoy!