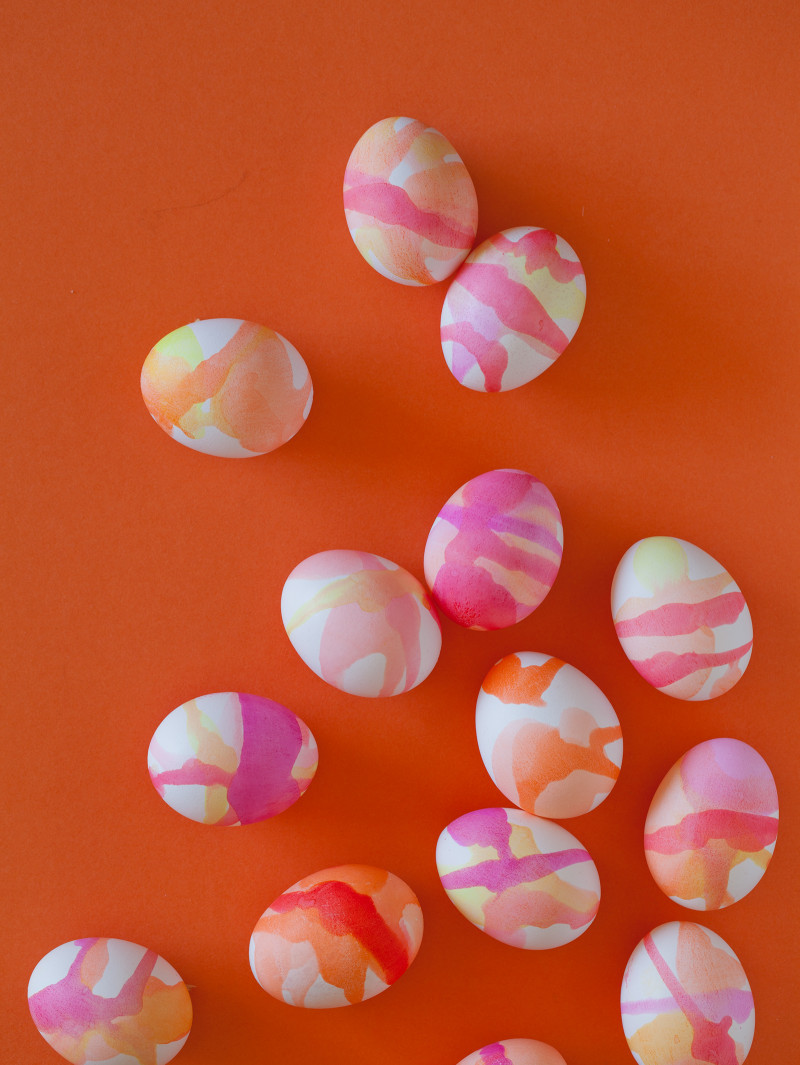 HI! We are reposting this watercolor egg dye from 2012 because it's the best easter egg dye diy in all the land. It's so freaking easy, and the results are so stunning. Every year I try to come up with a new easter egg dye diy to top this, and I have yet to do it. It's hard, because this one is just so so good. If you don't want to buy the coloring I suggest in the post, that is ok, because you can totally just use vinegar, water, and food coloring. DO THIS!
Hi Hi Hi! Yay! Our first ever crafty how to whatever you want to call it. I'm really excited for it! Watercolor Easter Eggs. Pretty right?!?! AND really really easy. I will show you. Here we go. This is what you need: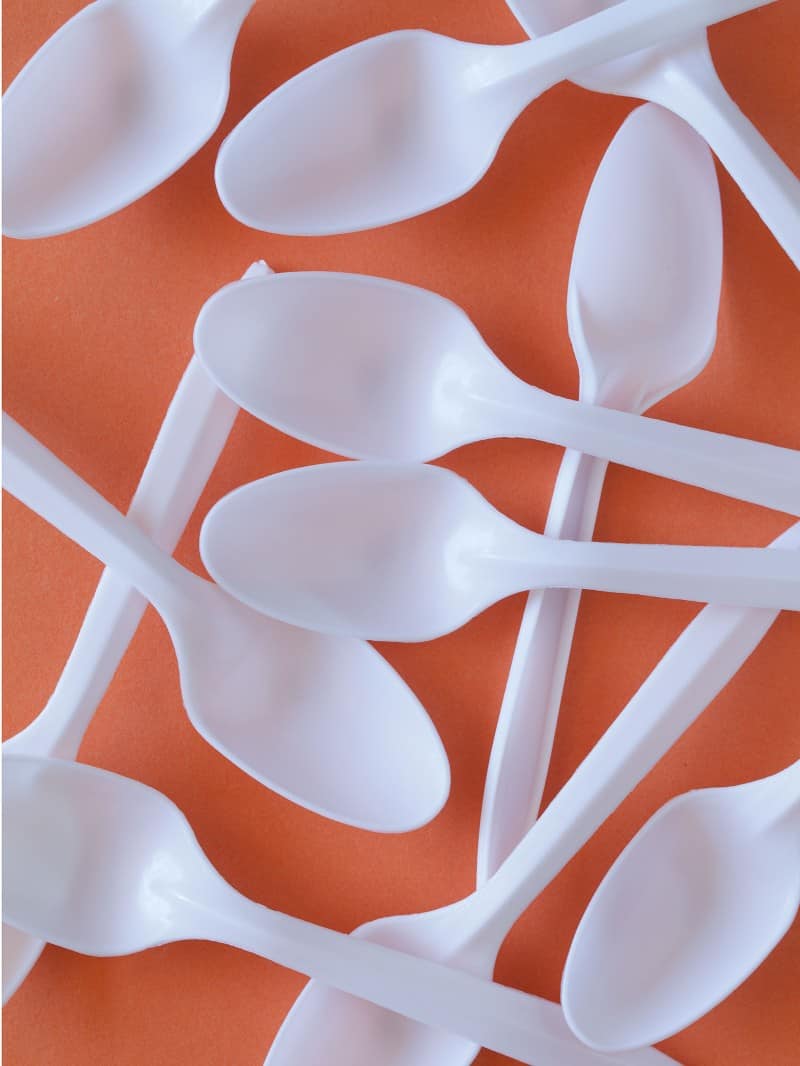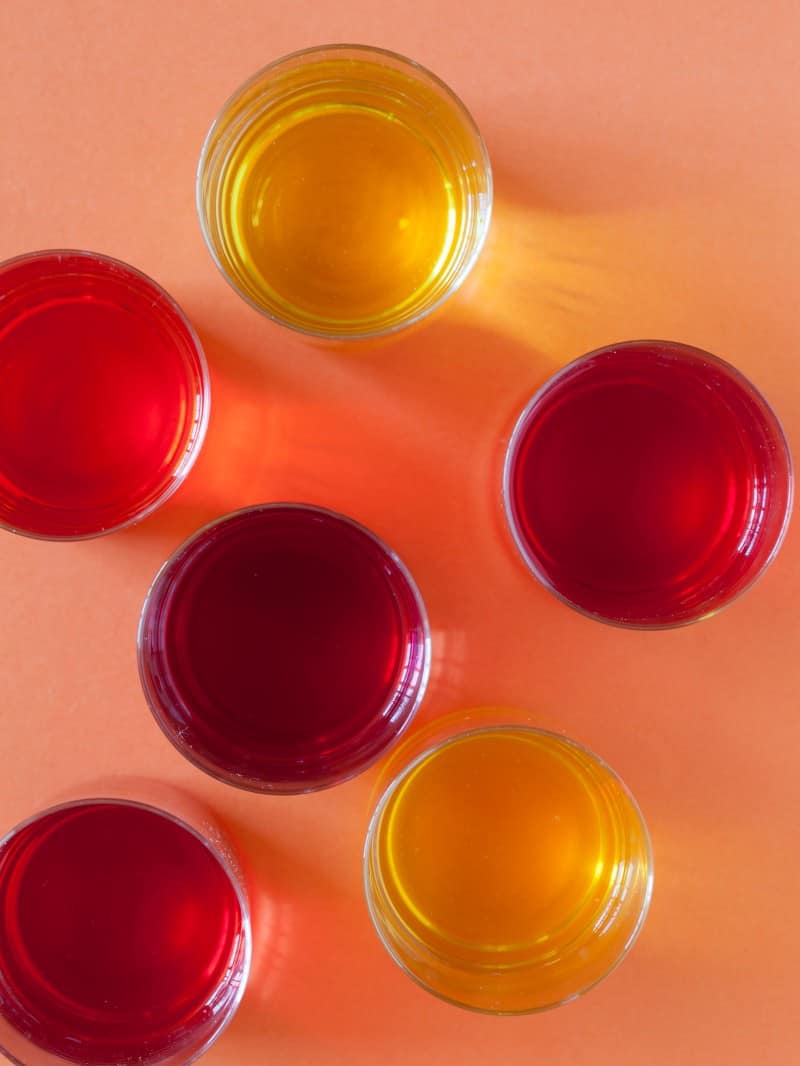 Dye + plastic spoons. I used this dye, but I'm sure food coloring would work just fine.  You need vinegar, and water to prep your eggs, and a baking sheet, or metal tin to collect the run off dye. The secret to these is to make a dark color version of dye, and then a lighter. I just added 50% more water to the existing color to make a lighter version.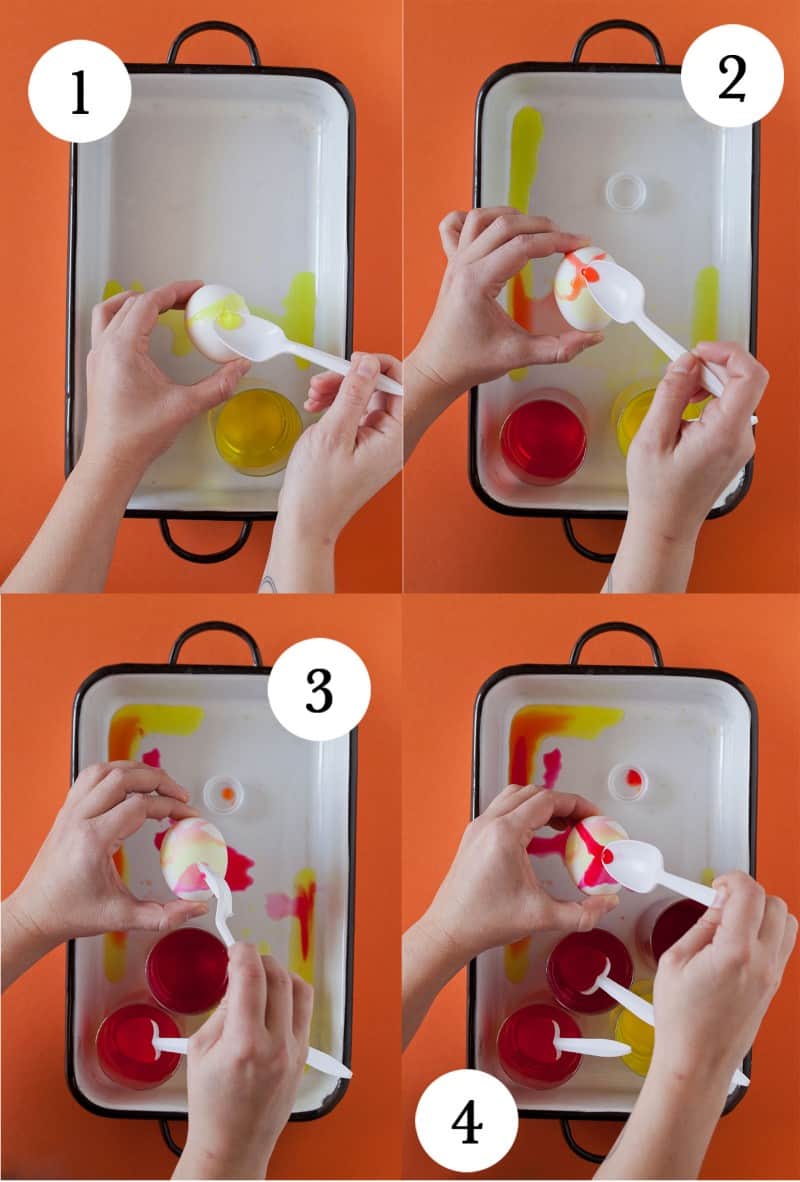 First prep your eggs. Get a bowl, mix 50% water and 50% vinegar and wipe the eggs down with the mixture. Dry em. Then grab you spill collector. Start with the lighter colors. Its all about layering dark to light. Hold the egg over the tin on both ends, and simply pour some color over it. After you have made your pour, turn the egg in your hand so the color goes all the way around. You MUST let the color completely dry in between the pours. I used a blow dryer to speed things up. Once your egg is dry, repeat with another light color, or a darker one. This part is where you can get crazy. You can do a lot of pours, or a little.
*See that little white plastic circle in #2? Thats a water bottle cap. It makes a great holder to dry your egg on.
** I didn't wear latex gloves in the picture, but you probably should. :)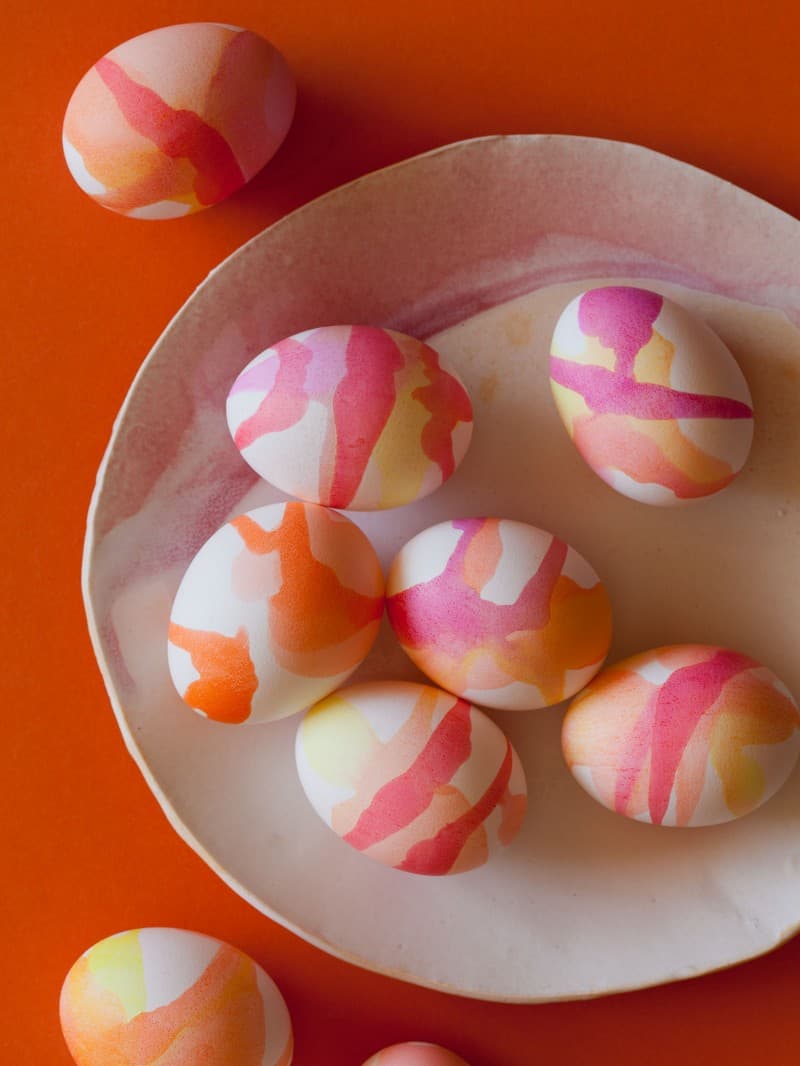 BOOM. Super pretty, really easy, Watercolor Easter Eggs. Yay.I Really hope you guys enjoyed this as much as I did, and I hope you all find time this weekend to crank out some awesome Easter eggs! ♥ Teri