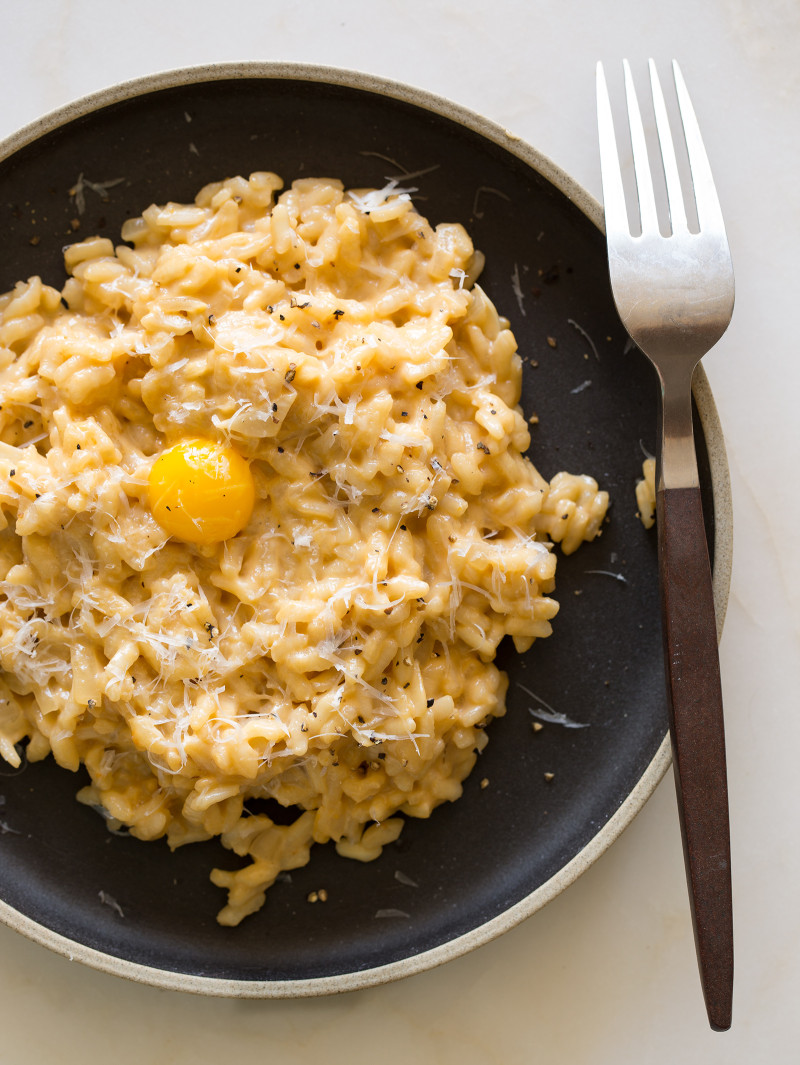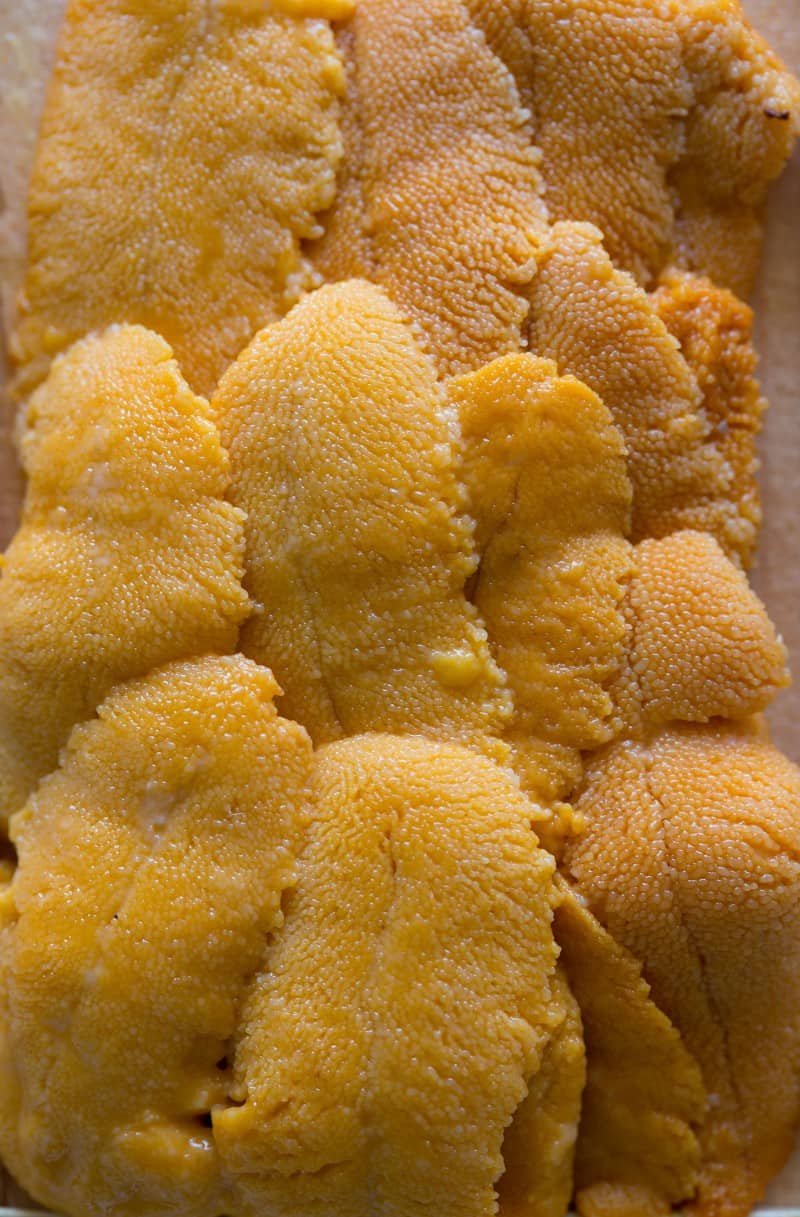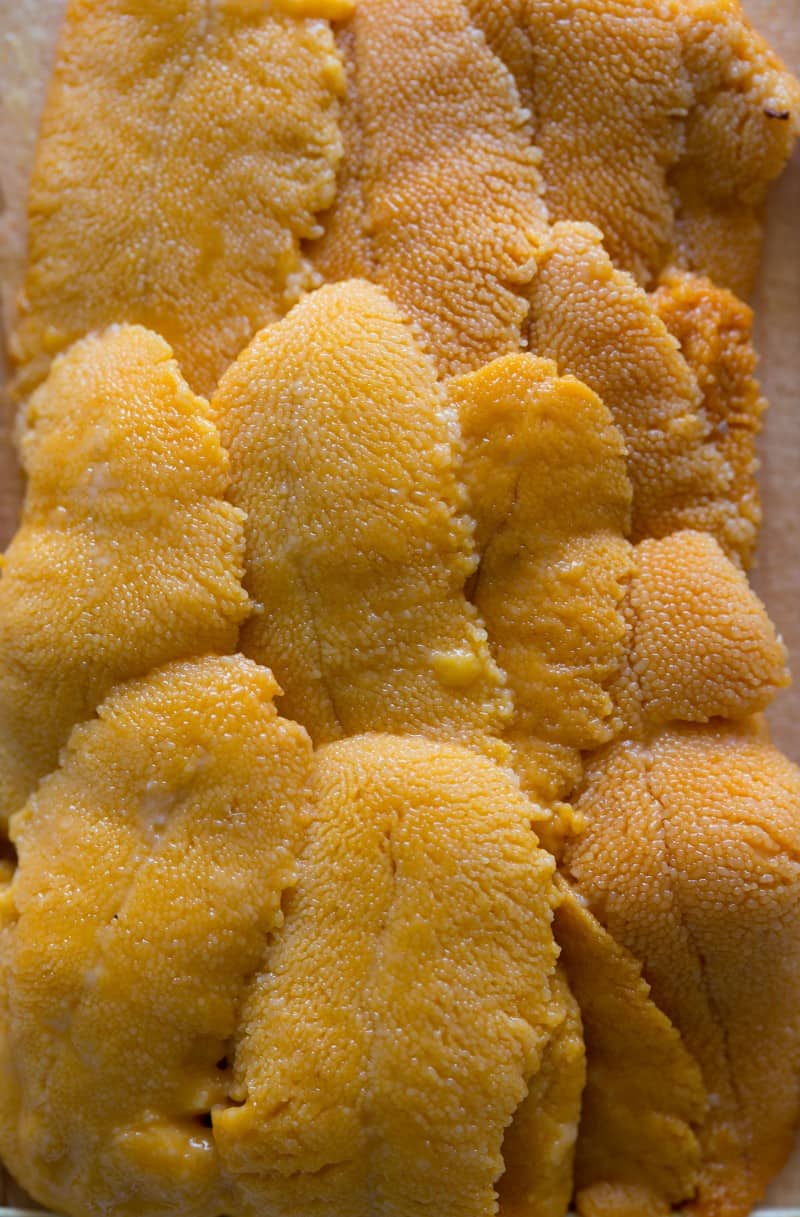 Hey Guys! Today we have uni risotto…plus I originally had a great story about my trip to Mexico last week and about how I ate really fresh uni, then became super inspired to make a simple uni risotto dish….but then Instagram threw me for a loop and I haven't been able to get it off my mind, so here it goes: Kids on Instagram should be a major no no. Or if they're going to be on instagram, maybe put some sort of regulation on their accounts? (I'm saying like 12-13 yrs old and under) Am I the only one with a strong opinion about this? Do I sound like an old lady??
Here's why I had this sudden freak out about Kids on Instagram: I was doing my daily "procrastination by insty" the other day, scrolling from photo to photo and stumbled upon a very rude and crude comment made by someone, about a cake that someone else had posted. I was annoyed right then thinking to myself, "Who does that, seriously? So rude, so stupid." Anyway, that took me to clicking on the rude commentator's profile to see why he thought he was so great as to be able to leave nasty comments on another person's photo. What I saw shocked me…. It was a little, pre-pubecent boy! On top of this, his profile was public, he had posted his phone number on his profile and there were a bunch of "selfies" of him standing in front of the mirror, shirtless….with really "grown up" captions!! Whaa???
Okay, so I'm not a mom (except to my precious dog, Dexter) yet, but please, current moms out there (or anyone else out there for that matter), is this normal? okay?? is it safe?? Am I just being crazy about this?? I just feel like there's something so unsafe and slightly creepy about what looks to be a 9 yr old on instragram posting crude things, topless photos and publicly announcing his home/cell number?
I don't know, there's something that makes me so uncomfy about the whole thing! Maybe I've watched too many episode of Law and Order, but man was I creeped out. Thoughts? Anyway, I guess I'll just go back to noshing on this giant bowl of uni risotto because when I'm feeling weird or creeped out (like right this very second!) a bowl of this rich, creamy and briny risotto or any risotto for that matter (like here and here) is one of the few things that make me feel safe and a little bit sane. :) xx, Jenny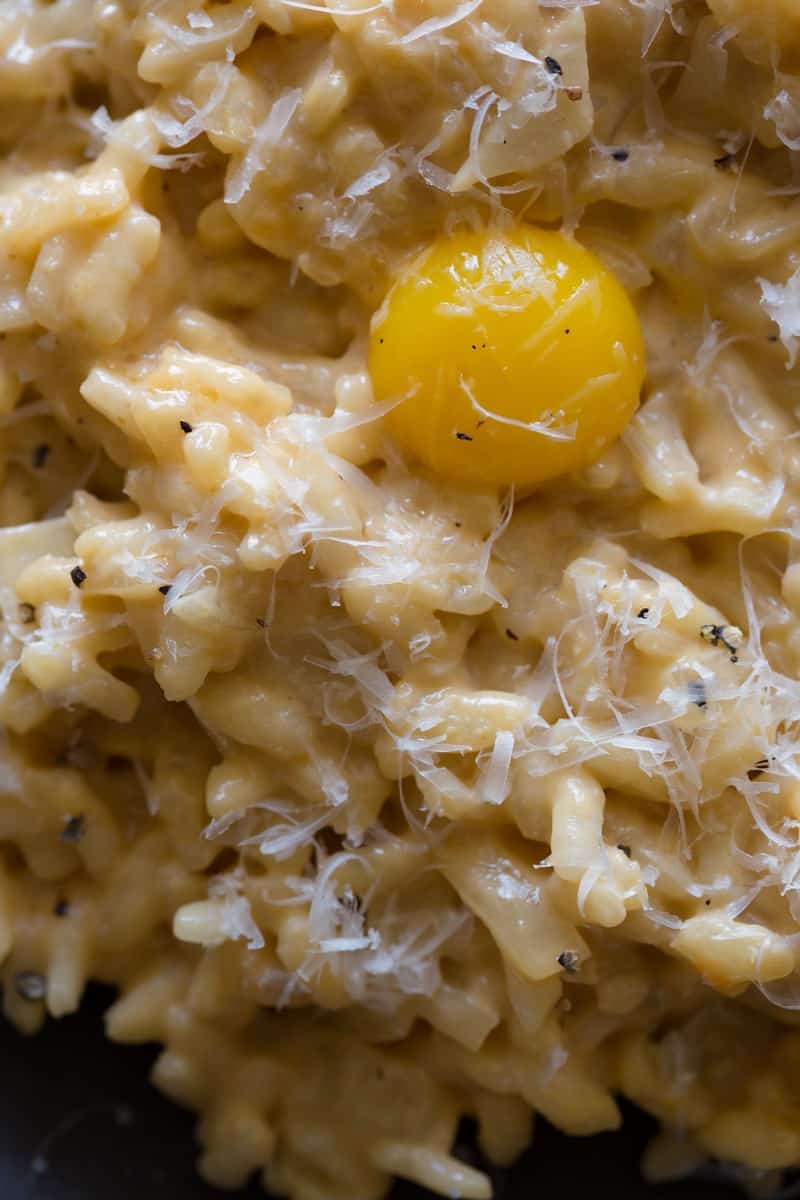 Hungry for more?
Subscribe to never miss a recipe.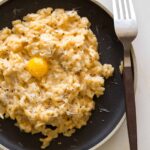 ---
Uni Risotto
INGREDIENTS
4

ounces

uni, cleaned

sea urchin roe

2 ½

tablespoons

heavy cream

2 ½

tablespoons

unsalted butter, softened and divided

2 ½

tablespoon

extra virgin olive oil

2

shallots, diced

2

garlic cloves, minced

1

cup

Arborio rice

⅔

cup

dry white wine

4 to 6

cups

vegetable stock, warmed

or a mild fish stock

2

ounces

Parmesan cheese, finely grated

1

ounce

Pecorino cheese, finely grated

salt and pepper to taste
optional garnishes
quail eggs, separated and whites reserved for another use

toasted and shredded nori
INSTRUCTIONS
Place uni, cream and 1 tablespoon butter into a food processor and blend until smooth. Strain and reserve liquid until ready to use.

Place a medium skillet over medium-high heat and sauté shallots for 2 minutes. Add garlic and rice and continue to sauté for 3 to 4 minutes or until a small white dot remains in the center of each grain of rice. Season with salt and pepper.

Deglaze pan with wine and stir. Allow almost all the liquid to evaporate then reduce the heat to medium and add 2/3 cup warm stock, stirring frequently.

Each time the liquid evaporates add another ladle of stock and continue to stir. Repeat until the rice is al dente, about 20 minutes. Season with salt and pepper.

Stir in uni puree, followed by the remaining 1 1/2 tablespoons of butter (for a glossy finish), until fully incorporated. Stir in grated cheese and adjust seasonings.

Divide risotto into portions and top each with more grated cheese, a quail yolk (if using) and shredded nori (if using). Serve.