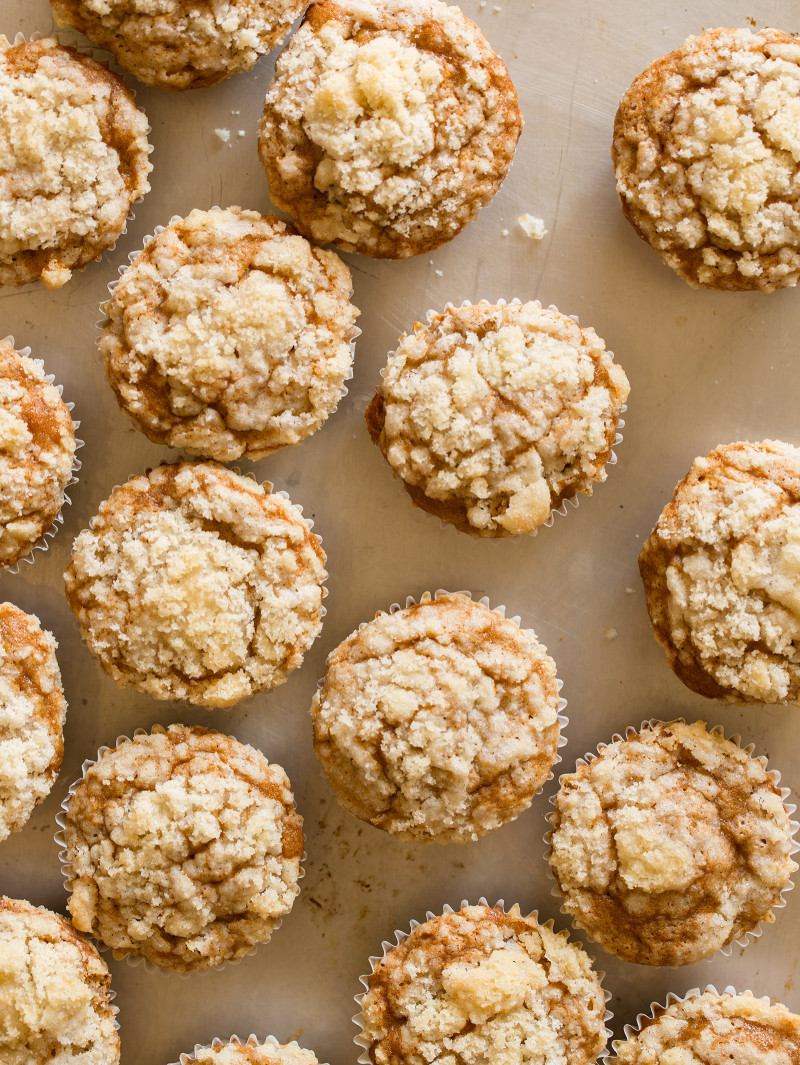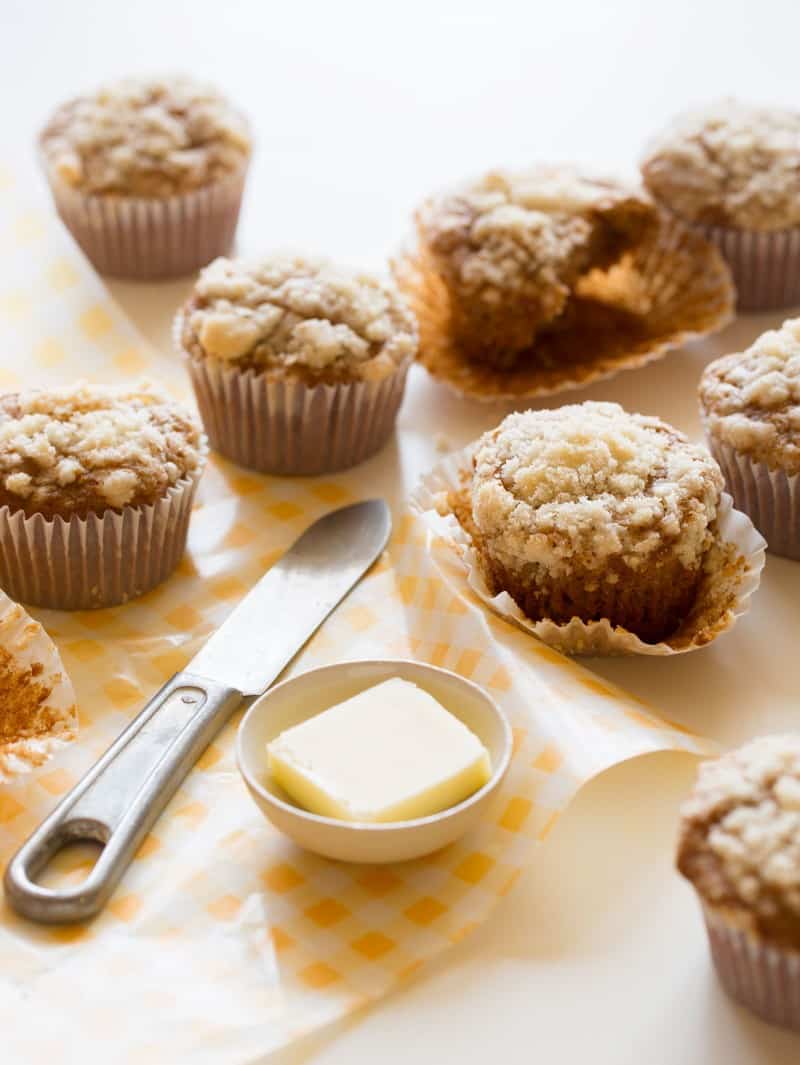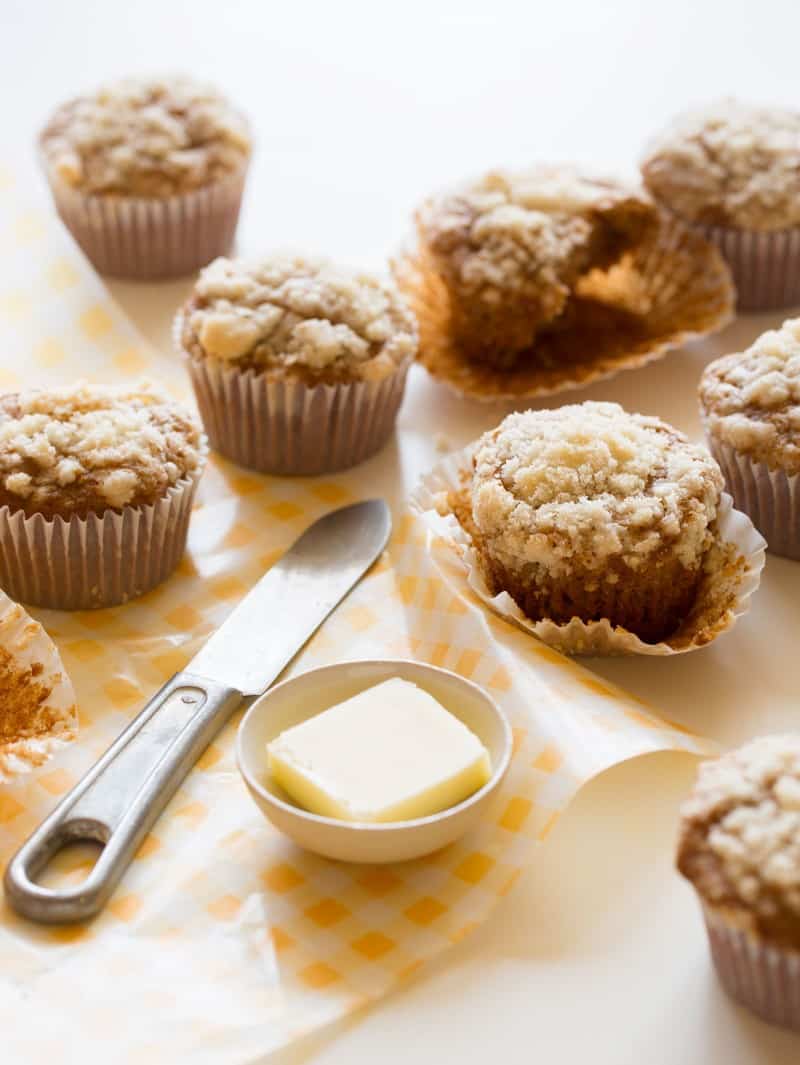 I've watched the entire first season of Homeland now. I can't really tell if I like the show, or if I just like seeing Claire Danes' cry face. I have always loved Claire Danes, since the days of My So Called Life, but man, does she have one of the ugliest/amazing cry faces ever. She is so good at her cry face it makes me depressed, because I become sad with her. So, being obsessed with cry faces, obviously I googled "Claire Danes cry face." What would come up but a wonderful tumblr FULL of cry faces. It's amazing. It's weird. It's everything you would want it to be. There are some real gems in there, especially some of Kim Kardashian. Amazing. Do you guys have a favorite cry face? Please share, I would love to see.
Ok, moving on from cry faces and onto muffins. Most of the time, I am not really a huge muffin fan. I can attribute this to my parents' obsession with Costco and the flats of muffins they would buy for the house. These muffins were the size of my face, and a flat consisted of chocolate chip, blueberry, and poppy seed. If I wanted a snack, it was "Eat a muffin." I became over muffins. Quickly. It wasn't until my late twenties that I explored the muffin world again. Still though, I am only really interested in muffins that don't cross over the flavor types of muffins in my past. Therefore, I love these muffins. Perfect bits of fall in every bite. Perfect, cozy, pretty, drink coffee and read a book muffins. Dig in.
♥ Teri
Other make ahead breakfast recipe ideas: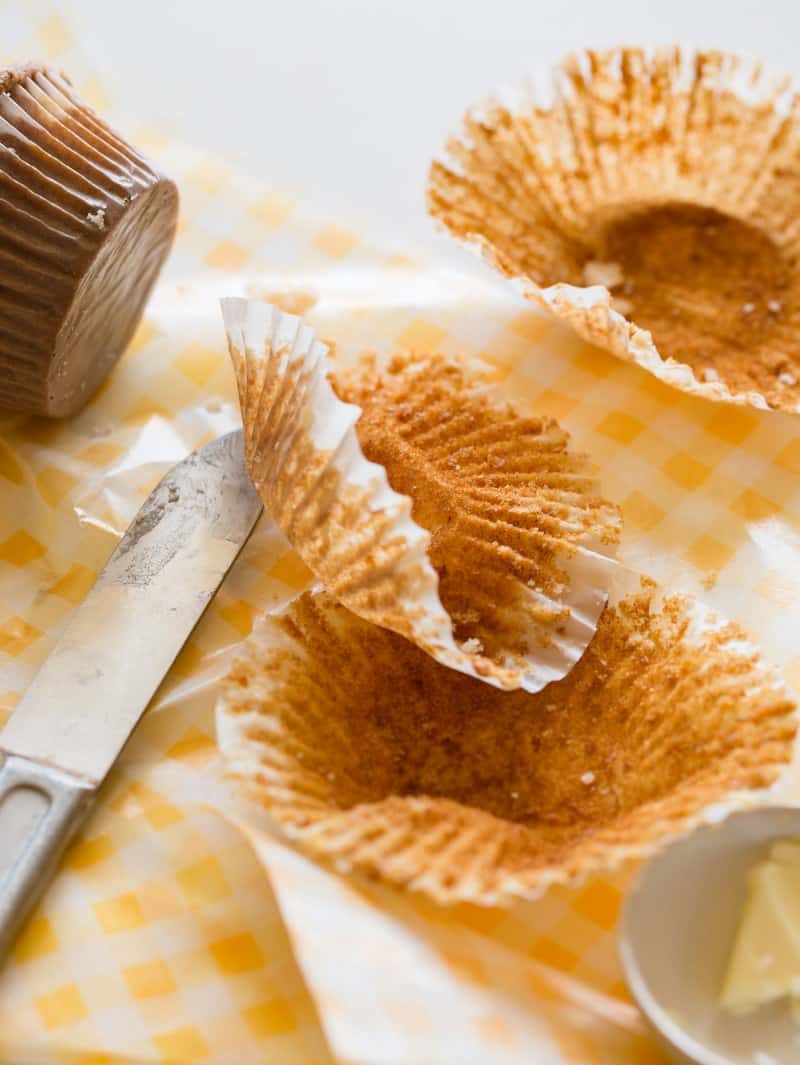 Hungry for more?
Subscribe to never miss a recipe.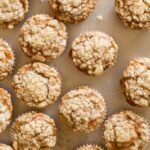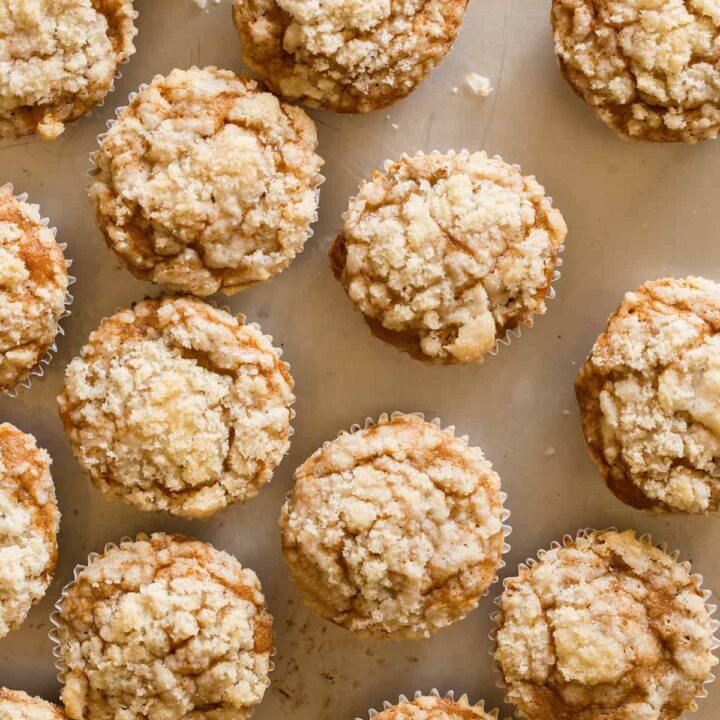 ---
Streuseled Acorn Squash Muffins
INGREDIENTS
2

cups

all purpose flour

1

teaspoon

baking powder

½

teaspoon

baking soda

1

teaspoon

ground cinnamon

½

teaspoon

ground nutmeg

¼

teaspoon

ground cloves

¼

teaspoon

salt

1

egg

⅔

cup

granulated sugar

2

tablespoons

light brown sugar

¼

cup

coconut oil

can sub with vegetable oil

1 ¼

cup

peeled and finely grated acorn squash

1

small

overripe banana, mashed

2 to 3½

tablespoons

milk

depending on batter consistency

½

teaspoon

vanilla extract
streusel topping
2

tablespoons

cold butter, cut into small cubes

⅓

cup

granulated sugar

¼

cup

all purpose flour
INSTRUCTIONS
Preheat oven to 350°F. Line a muffin tin with liners and set aside.

In a mixing bowl, sift together the flour, baking powder, baking soda, cinnamon, nutmeg, cloves, and salt. Set aside.

In another mixing bowl, whisk together the egg, sugars and oil. Stir in the squash, banana, milk, and vanilla extract until fully incorporated. Pour the dry mixture into the wet mixture and stir until just combined.

Pour the batter into the liners and fill each about ⅔ full.

For the streusel: Combine the butter, sugar and flour in a small mixing bowl and cut together, using a pastry knife or he back of a fork. (the end result should have a very fine, grainy texture)

Sprinkle a generous amount of streusel over the top of each muffin, about 2 tablespoons.

Bake for about 20-25 minutes or until a toothpick comes out clean when inserted into the center of the muffins.

Allow to cool for about 20 minutes before serving.
Calories:
118
kcal
Carbohydrates:
20
g
Protein:
2
g
Fat:
4
g
Saturated Fat:
3
g
Cholesterol:
9
mg
Sodium:
77
mg
Potassium:
56
mg
Fiber:
1
g
Sugar:
10
g
Vitamin A:
71
IU
Vitamin C:
1
mg
Calcium:
18
mg
Iron:
1
mg