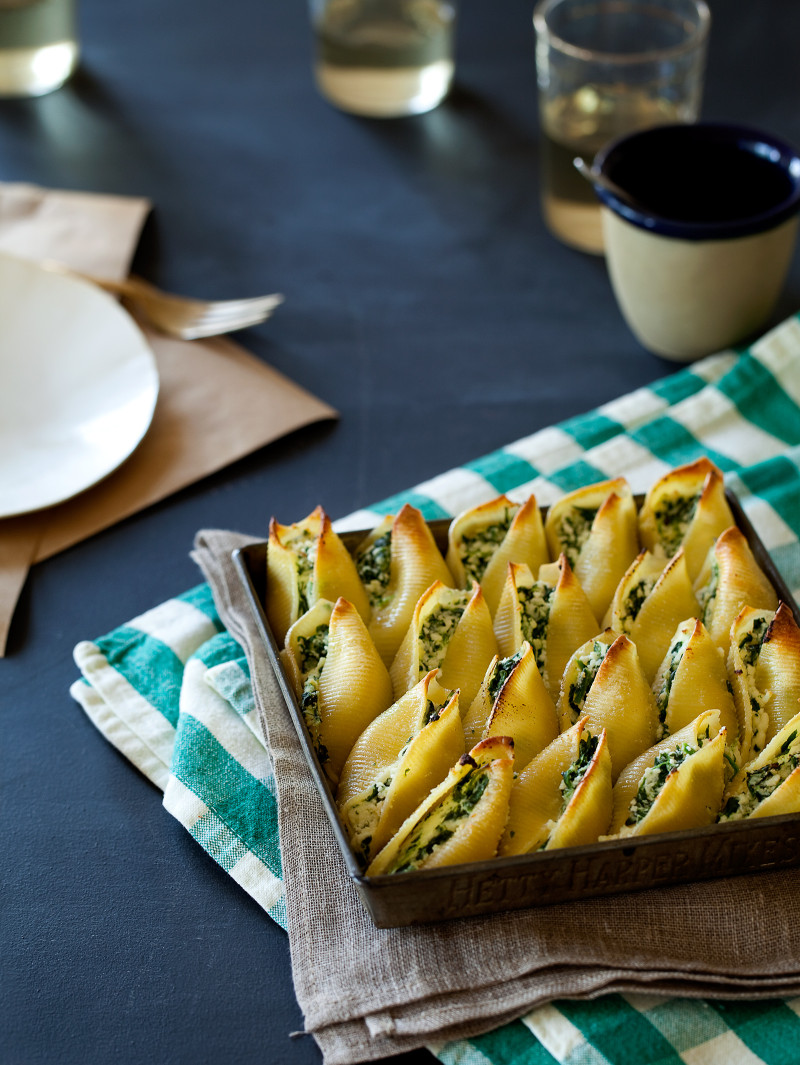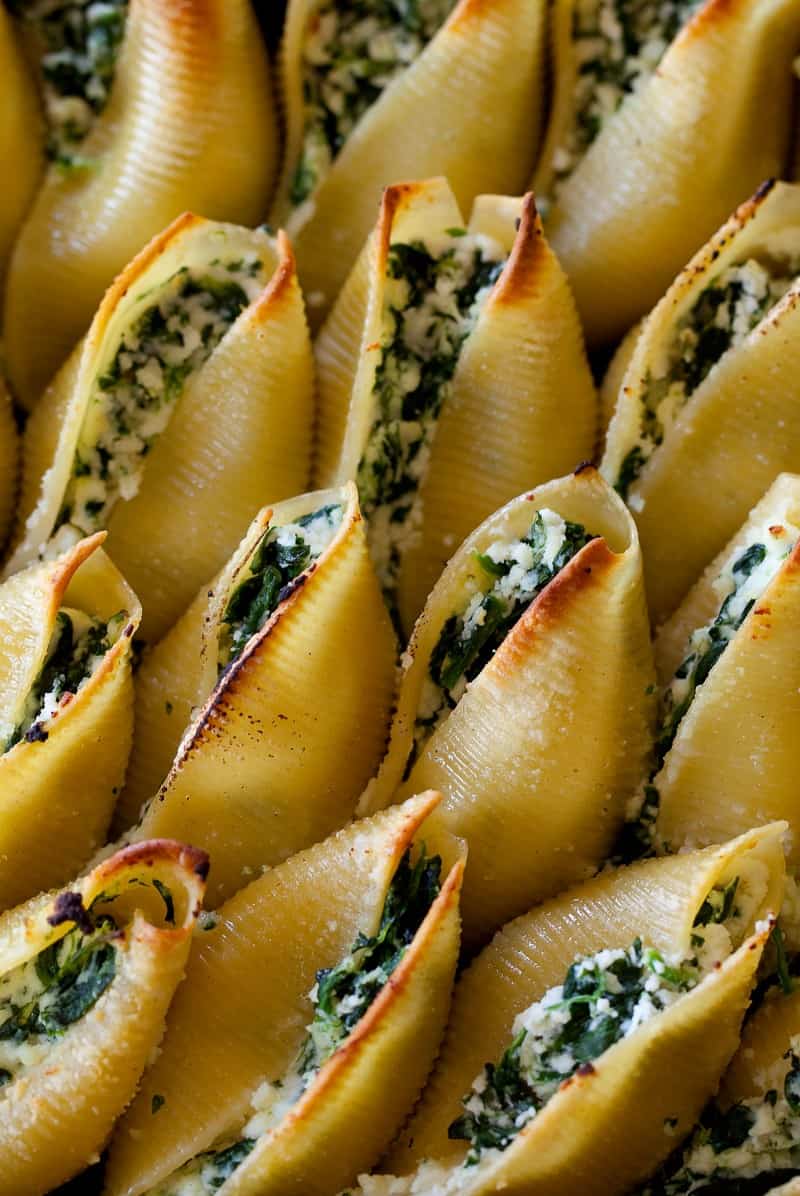 There's nothing better then making a big batch of stuffed shells and feeding friends. Do it. Don't feel like seeing people? Fine, just make a big batch anyways and eat it over the course of two or three days, one stuffed shell at a time. Yup, I've done it. Judge me all you want, NBD.
xx Jenny
Simple Spinach and Ricotta Stuffed Shells
Serves 4 to 6
Ingredients:
25 jumbo pasta shells
2 tablespoons extra virgin olive oil
1 cup store bought marinara sauce
1/3 cup Parmesan, grated
filling:
2 cups frozen spinach, thawed, drained and chopped
2 cups part-skim ricotta
1 egg, lightly beaten
1 shallot, minced
1 tablespoon thyme, minced
salt and pepper to taste
Directions:
1. Preheat oven to 350°F.
2. Bring a large pot of water to a boil.
3. Add the pasta, as well as a generous amount of salt, and stir.
4. Cook the pasta until al dente, about 15 minutes.
5. Drain the pasta and toss with olive oil. Set aside.
6. Pour the marinara sauce into a 8"x 8" baking dish and move around to form an even coat.
7. In a mixing bowl, combine the filling ingredients and stir together well. Season together with salt and pepper.
8. Using a spoon, scoop a small amount of the filling and stuff into a pasta shell.
9. Nestle the stuffed shell into the baking sheet and repeat with the remaining shells until the baking dish is filled.
10. Top the baking dish with a sprinkle of parmesan.
11. Tightly cover the baking dish with aluminum foil and bake for 20 minutes.
12. Remove the foil and continue to bake for an additional 5 minutes or until the parmesan begins to bubble and lightly brown.
13. Remove from the oven and allow to rest for 5 minutes before serving.