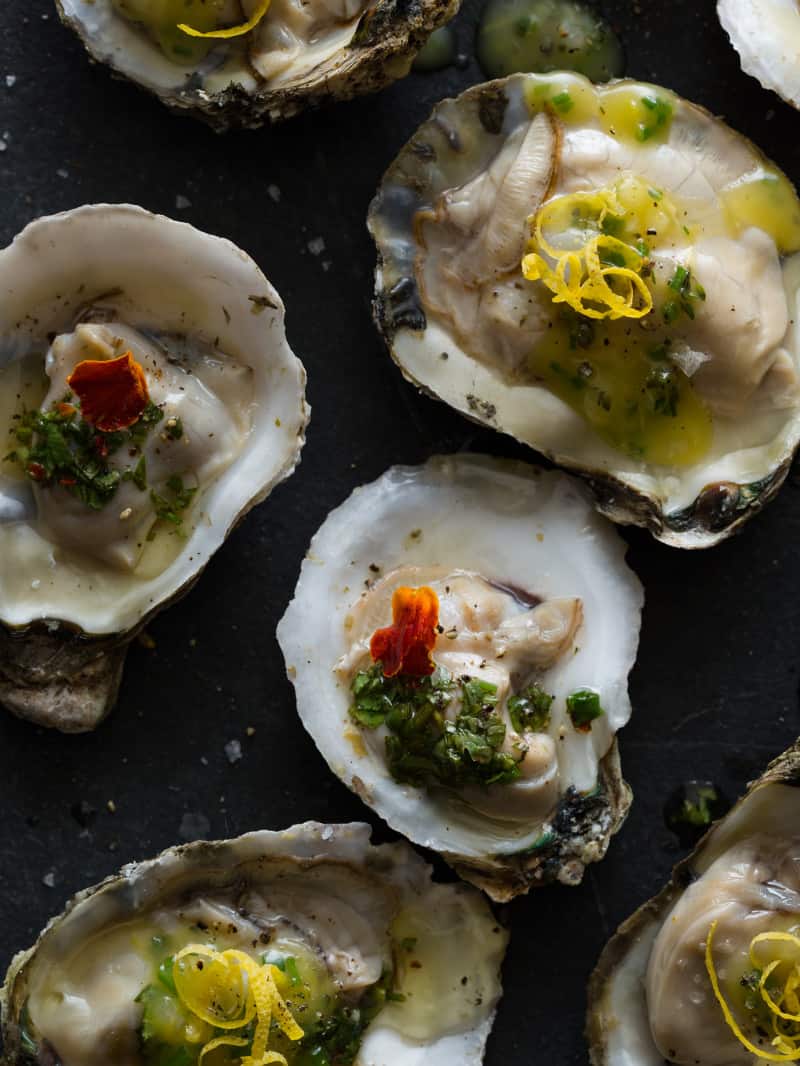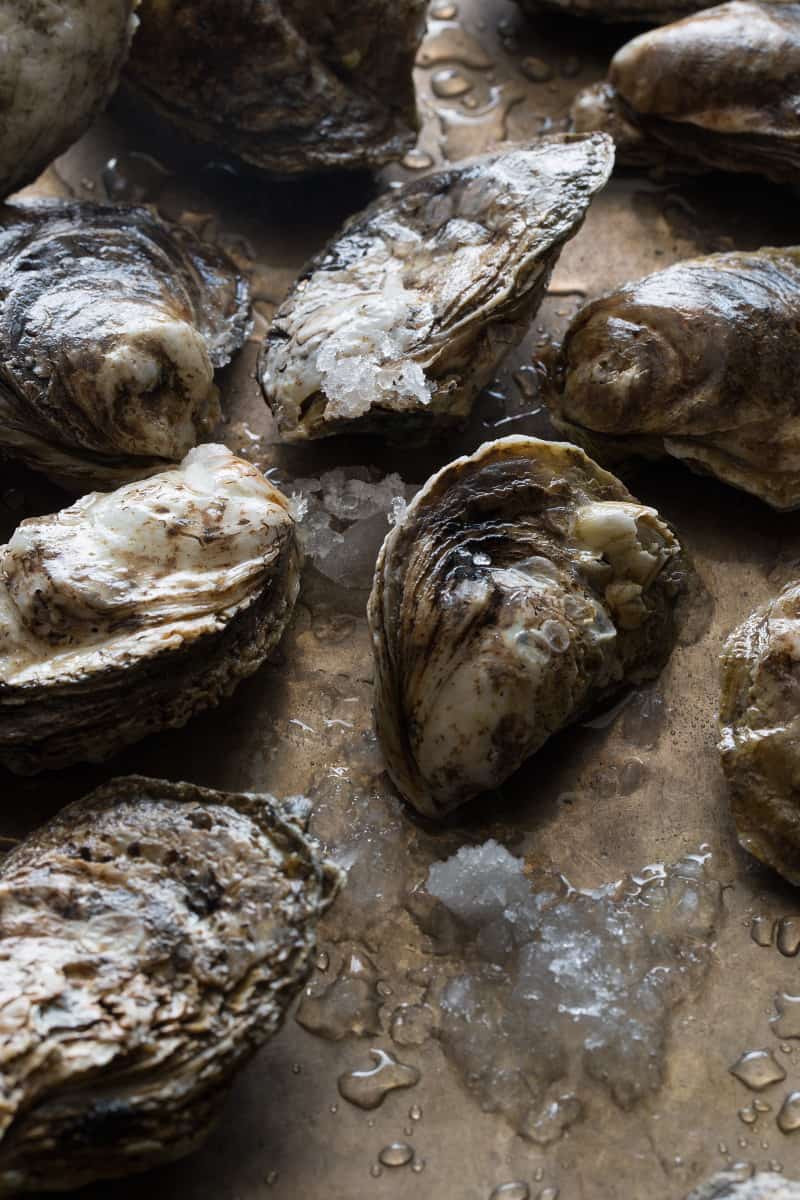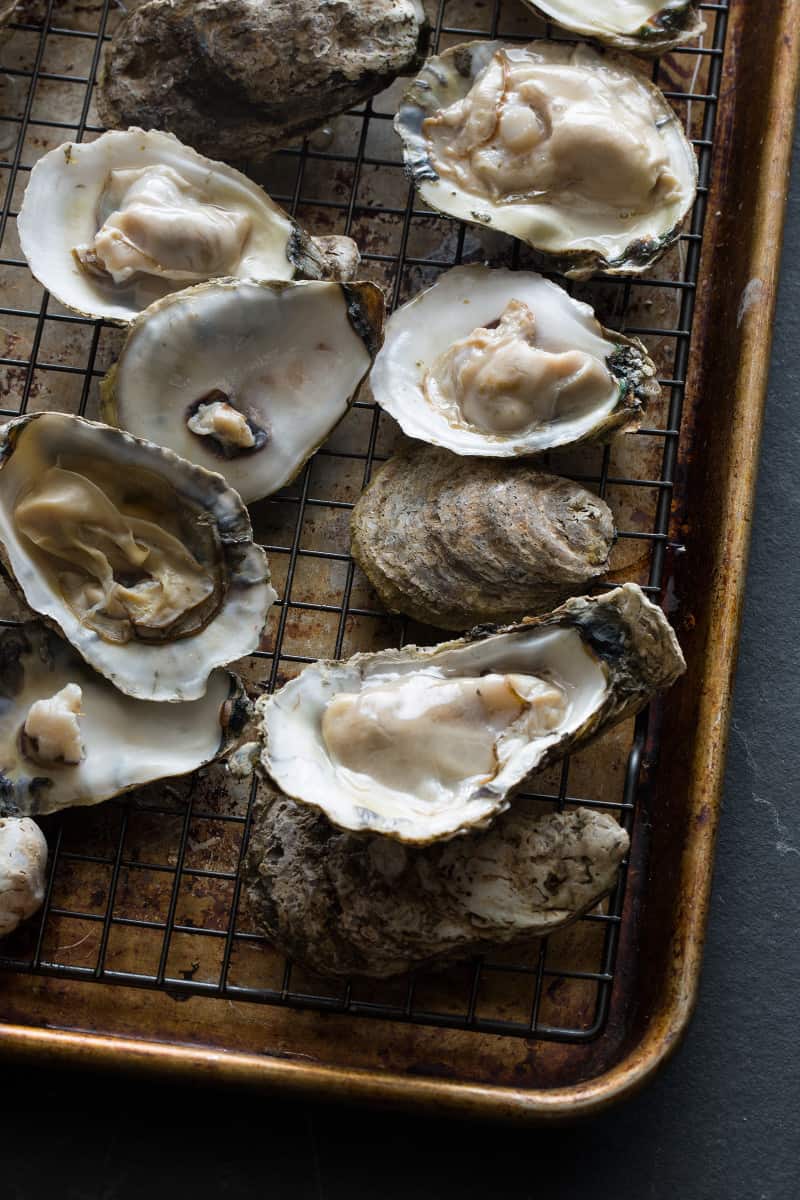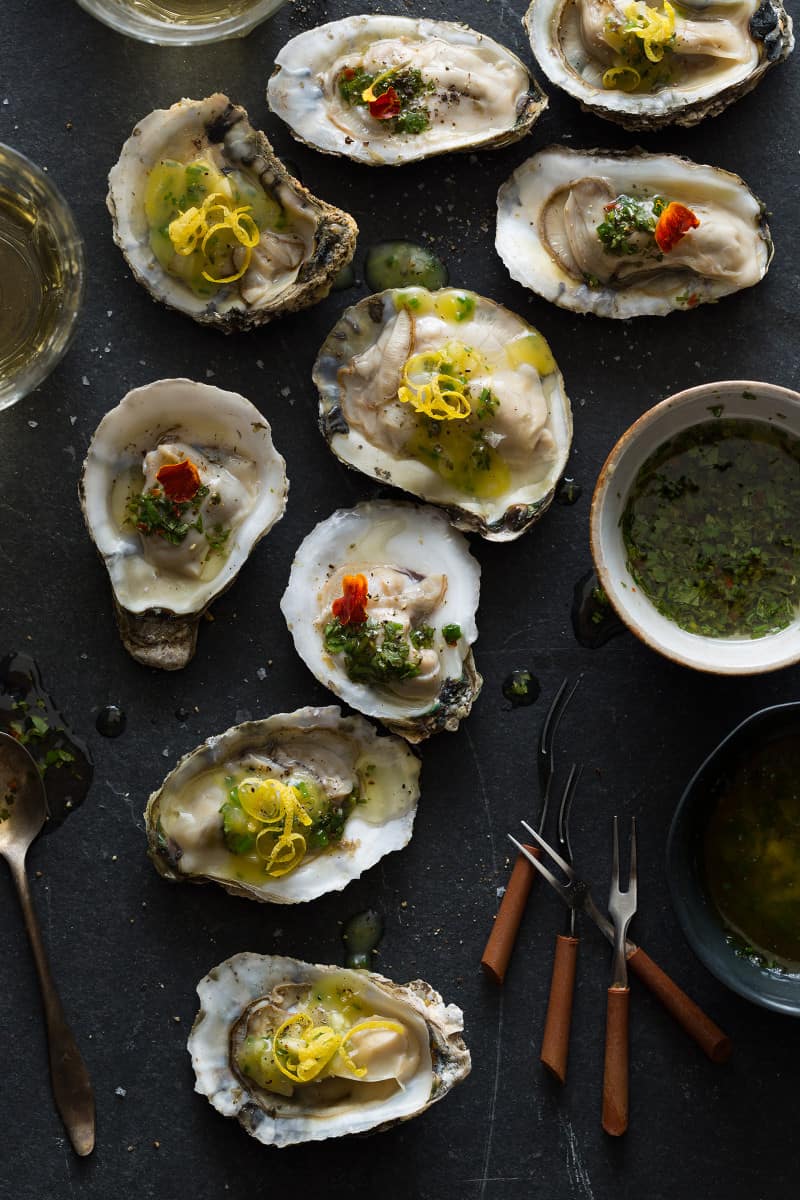 Hey guys! I love oysters. I feel like it's something you love or hate and it's definitely something I love. I love the natural taste of the ocean you get from them, so fresh and clean. Aside from raw, shucked oysters, I LOVE roasted oysters, plus if you're serving them at home there's no need to fuss with shucking them yourself because placing them in a hot oven simply separates the lids from the base, naturally! I have two simple sauce recipes that differ from the typical mignonette, hot sauce and cocktail sauce; a simple clarified-compound butter and a fresh cilantro and chive chimichurri. I love both of these sauces lightly drizzled over the oysters with a healthy squeeze of fresh lemon juice and sprinkle of sea salt flakes. It's just such an addicting combination. Just make sure you don't overcook the oysters or they'll get a little tough and you'll miss out on the delicious juices that form as they cook. Hope you all enjoy! xx, Jenny
Roasted Oysters
Makes 12
Ingredients:
melted compound butter:
1/4 cup unsalted butter (or clarified butter), melted
2 teaspoons minced shallots
1 teaspoon minced thyme
1 teaspoon thinly sliced chives
1 teaspoon fresh lemon zest
1/4 teaspoon salt
1 garlic clove, minced
12 fresh, live oysters, scrubbed and rinsed clean
lemon zest
lemon wedges
hot sauce
Directions:
1. Preheat oven to 375˚F.
2. Place all compound-ghee ingredients into a mixing bowl and whisk together. Set aside.
3. Place oysters on a baking sheet, lined with a cooling rack, 1 inch apart.
4. Roast in the oven for 3 to 4 minutes or until tops begin to loosen.
5. Remove tops and continue to roast for another 2 minutes.
6. Remove oysters from the oven and transfer to a platter. Top with lemon zest.
7. Serve oysters immediately with compound-butter, lemon wedges and hot sauce.