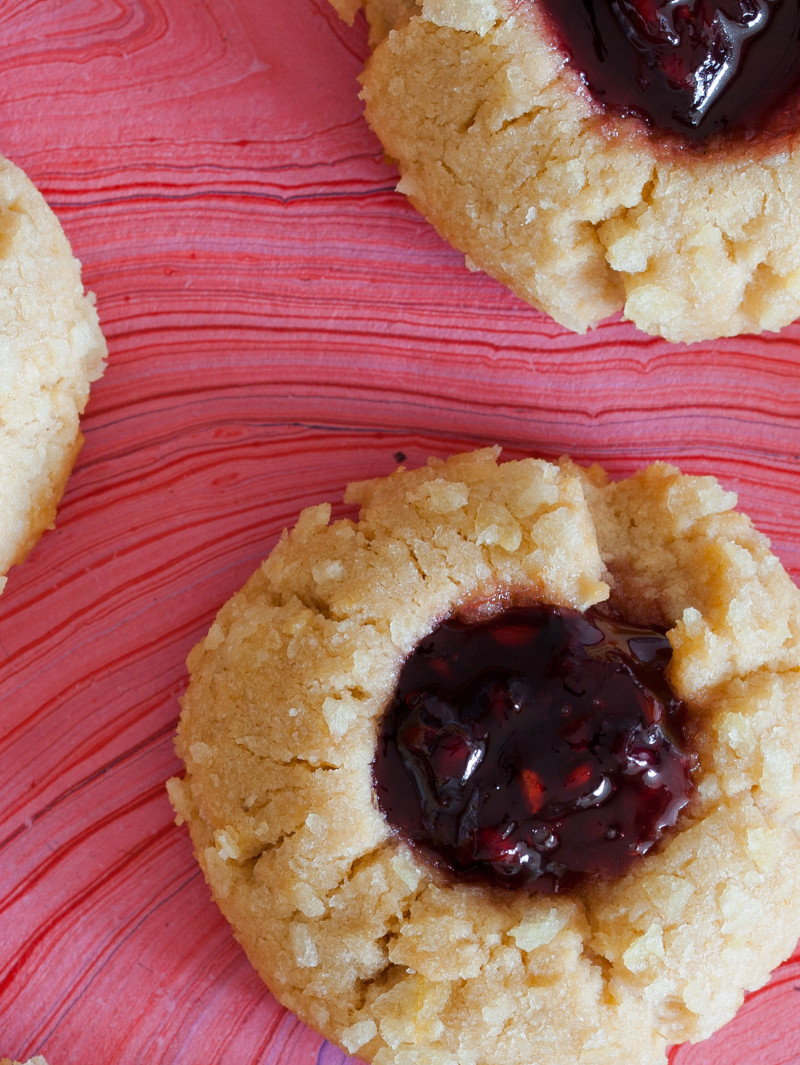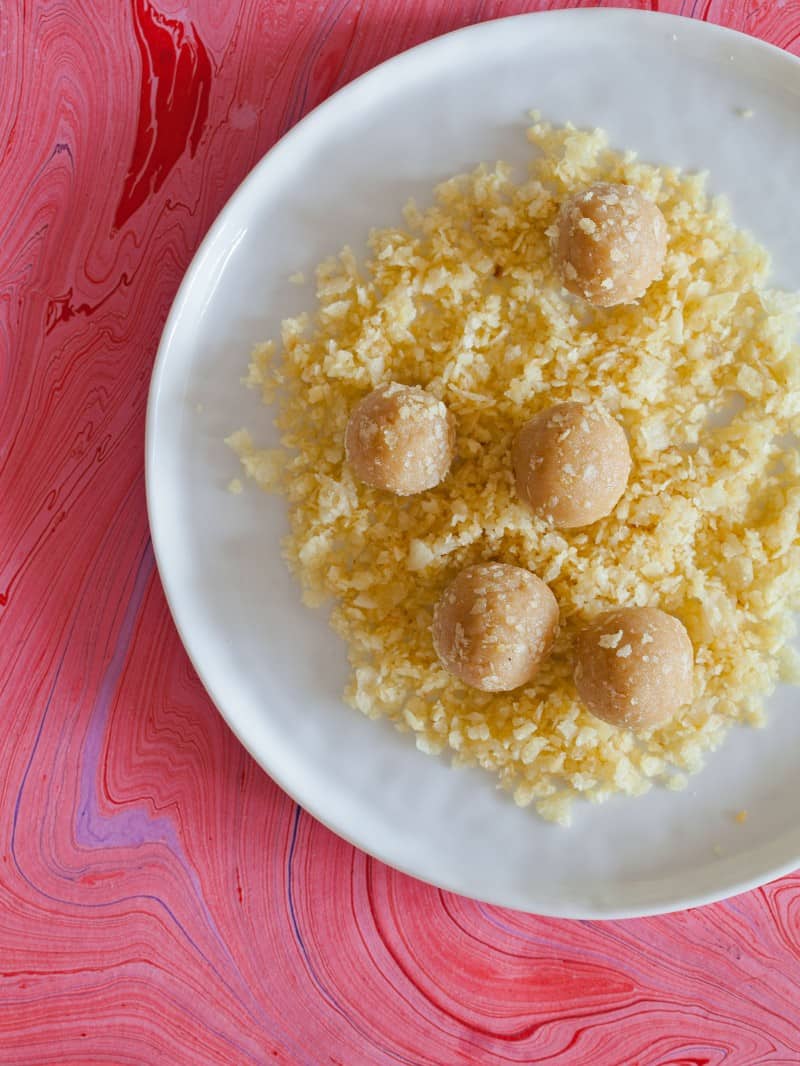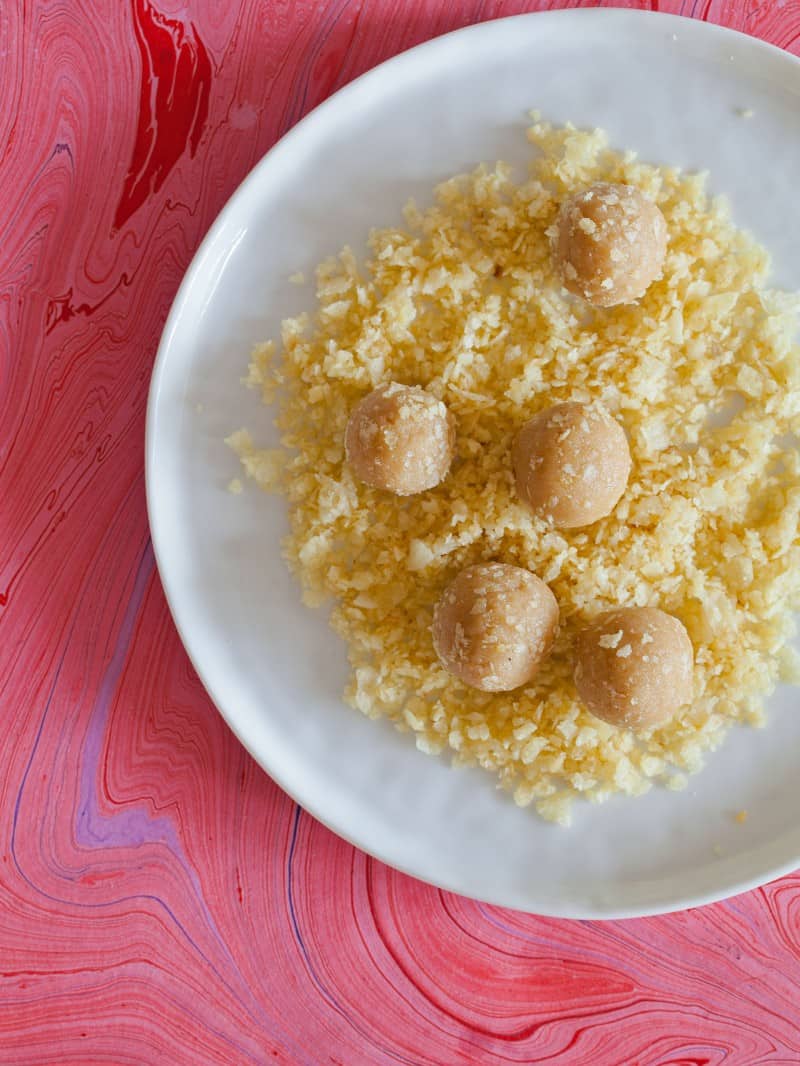 Hi All! Did everyone have a great weekend? I did! I was styling a cookbook all weekend, but it was great nonetheless…why? Because the clients were AWESOME…some of the nicest, hard working people I've ever met. In fact, the whole team was really wonderful! It made shooting 8 straight days in a row fly by and we really had a good time shooting. The lovely women of Piccolo Chef are the people I'm referring to. The company is an Italian inspired children's cooking school, based out of LA and run by two wonderful women, Tina and Lillian.
Tina and Lillian are two women who have worked together for years in the "serious business world" before they decided that they were going to leave their corporate jobs and open up a healthy children's cooking school, inspired by their own children and the desire to teach them about healthy eating/cooking from an early age. They have literally spent the last few years building their business from the ground up and have truly created a wonderful thing.
On top of the ladies being genuinely good people they remind me a lot of myself and Teri and the way we work together. They're both sassy, opinionated, bicker with one another like teenage sisters, and above all they are extremely driven and passionate about what they do. It was quite the week, I learned a lot and had fun, which is the most important part of working, me thinks…learning and having fun :) Oh and did I mention they host 
cooking birthday party's
for kids?! Yep, totally genius.
Anyway, just wanted to share something that I've been working on lately that now means a lot to me :)…now back to food! We have these cookies on the blog today…and I'm not going to lie, I haven't been this excited about one of my recipes in quite some time. Pork belly sliders, love….chicken lettuce wraps, wrote when I was 18 and held onto it ever since!….but there's just SOMETHING about these cookies that makes me want to do my happy dance. It's probably because I was "that" kid in grade school who peeled her pj&j apart, stuff it with potato chips and then smooshed it all together again. SO GOOD. This cookie is pretty much a throwback to "that" Jenny; the 7 year old me who decided that the sweet and salty combo was a keeper, for life. They're peanut butter thumbprint cookies, rolled in crushed potato chips, baked, and filled with the jelly or jam of your choice! Enjoy! xx, Jenny
*Just a little tip: Don't actually use your thumb to make the thumbprints…keep the balls of dough in balls and use your pinky…or something else small to make the hole…why?…they sssppprrrreeeaaadddd like crazy!
Recipes you might also like: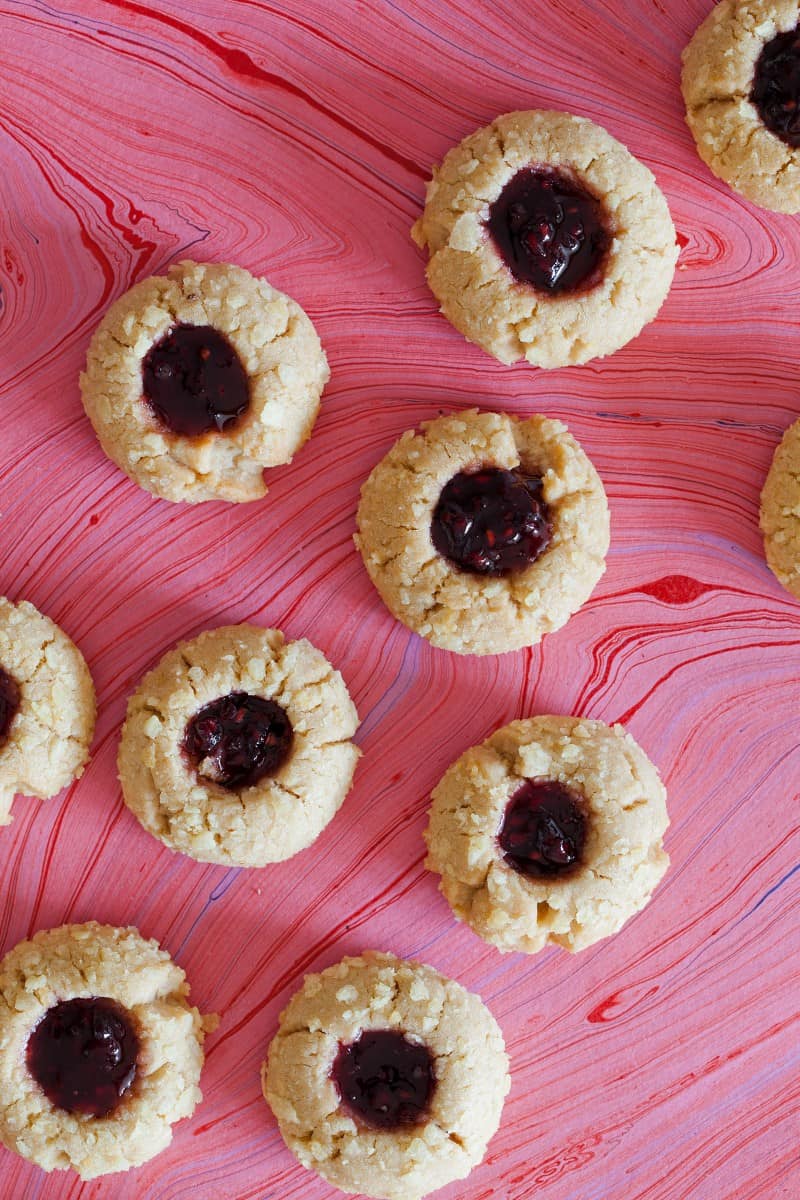 Hungry for more?
Subscribe to never miss a recipe.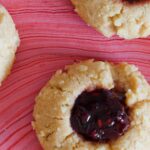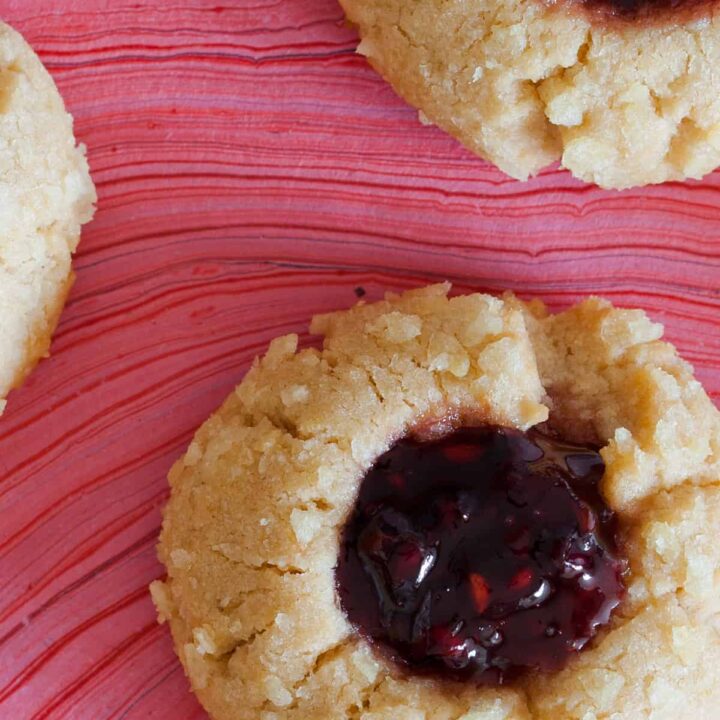 ---
Peanut Butter & Jelly Potato Chip Thumbprint Cookies
INGREDIENTS
½

cup

butter

½

cup

sugar

⅓

cup

light brown sugar

1

egg

1

teaspoon

vanilla

1 ½

cups

flour

¾

teaspoons

baking soda

⅛

teaspoon

salt

⅔

cup

creamy peanut butter

1

egg white, lightly beaten

2

cups

potato chips, crushed

½

cup

jam of your choice
INSTRUCTIONS
In a stand mixer, fitted with a paddle attachment, cream butter. Scrape down sides of the bowl and add both sugars. Cream together, about 3 minutes.

Add the egg and vanilla and continue to mix.

In a mixing bowl, sift together the flour, baking soda and salt.

Add the flour mixture to the sugar mixture and stir until just combined. Add the peanut butter and mix until well combined.

Roll heaping tablespoon sized balls with the dough and toss in the egg whites followed by the potato chips, until well coated.

Place balls onto a parchment lined baking sheet (you will have to use two baking sheets). Gently press your pinky into the center of the dough.

Place into the oven and bake for 12 to 15 minute or until cookies have spread and baked through.

Allow cookies to cool completely before filling with a small amount of  jam. Once cookies have been filled with jam, set aside and allow cookies to set, about 1 hour. Serve.
Calories:
155
kcal
Carbohydrates:
18
g
Protein:
3
g
Fat:
8
g
Saturated Fat:
3
g
Cholesterol:
14
mg
Sodium:
124
mg
Potassium:
148
mg
Fiber:
1
g
Sugar:
9
g
Vitamin A:
102
IU
Vitamin C:
2
mg
Calcium:
10
mg
Iron:
1
mg