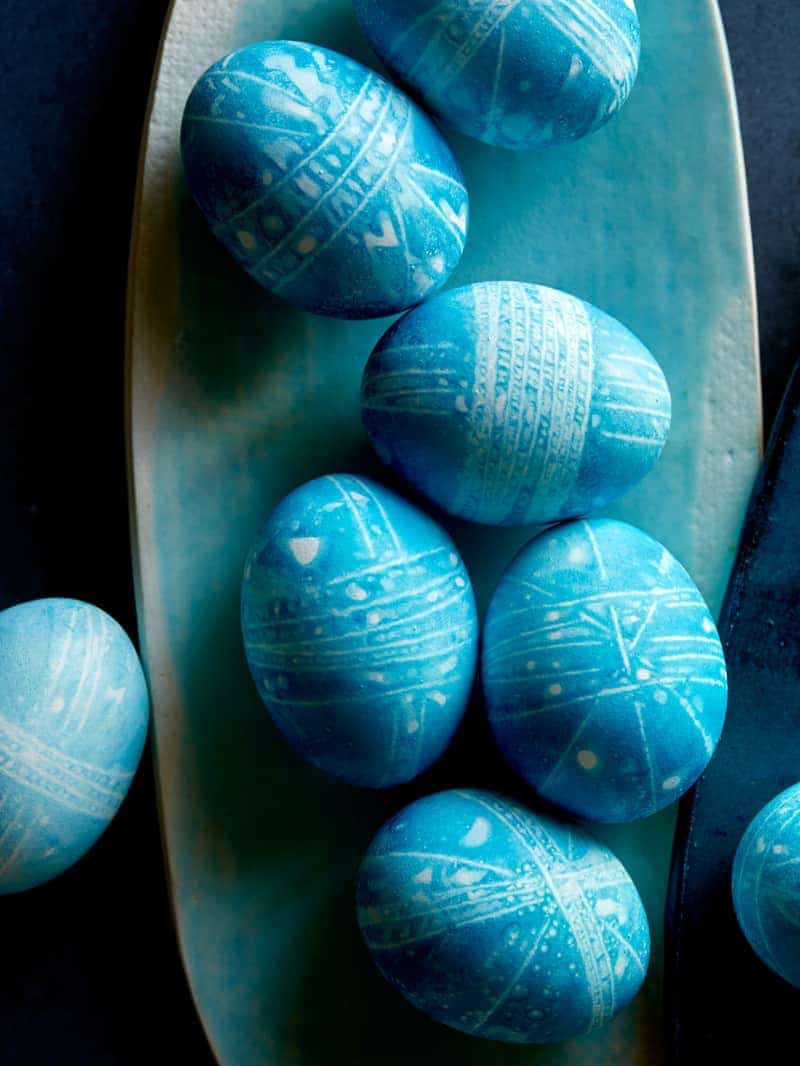 I have a super easy and fun DIY for you today. I'm excited, I love this one. I think this is my favorite Easter Egg DIY since the watercolor Easter Eggs we made so so long ago. Shibori is a Japanese indigo dying technique that is quite beautiful. Please google it if you're not familiar. This is obviously not in anyway authentic shibori, but my inspiration for these eggs is the beautiful blue color, as well as the symmetrical and sometimes very intricate designs. I tried to mimic this on the eggs in a simple and easy method. Here are all the details! :)
♥ Teri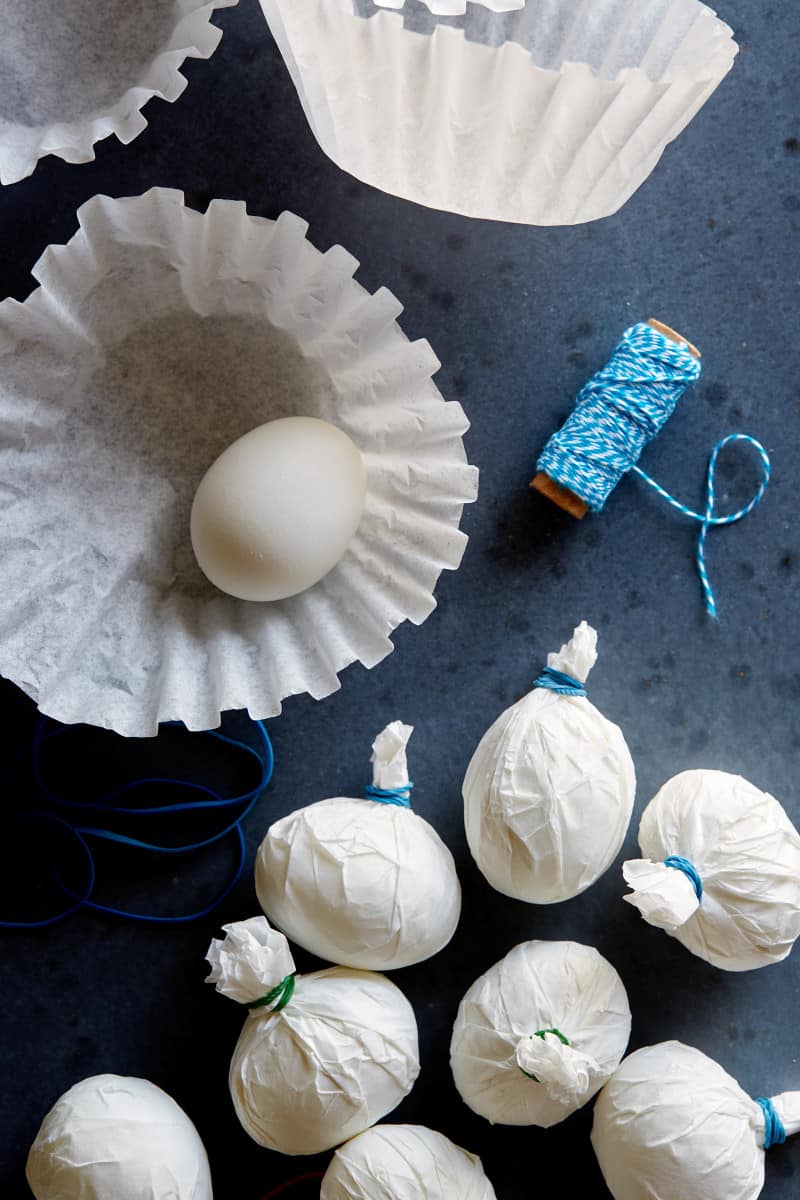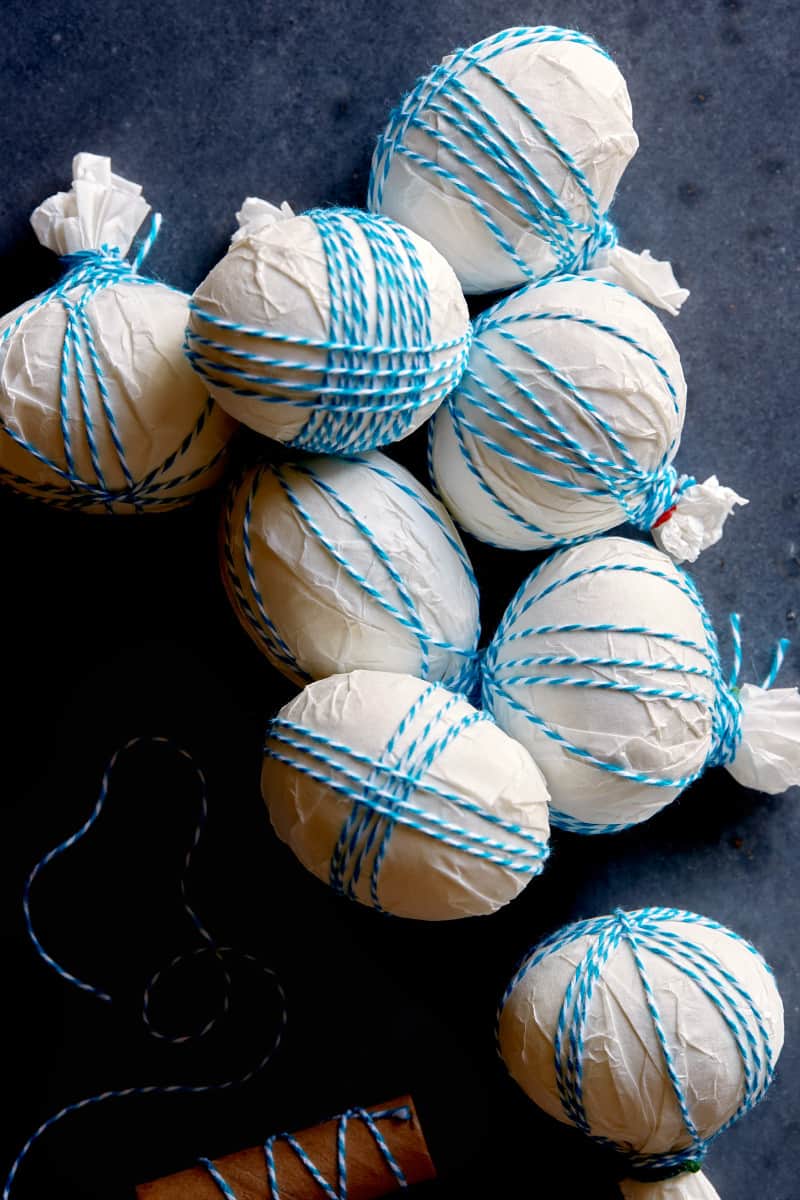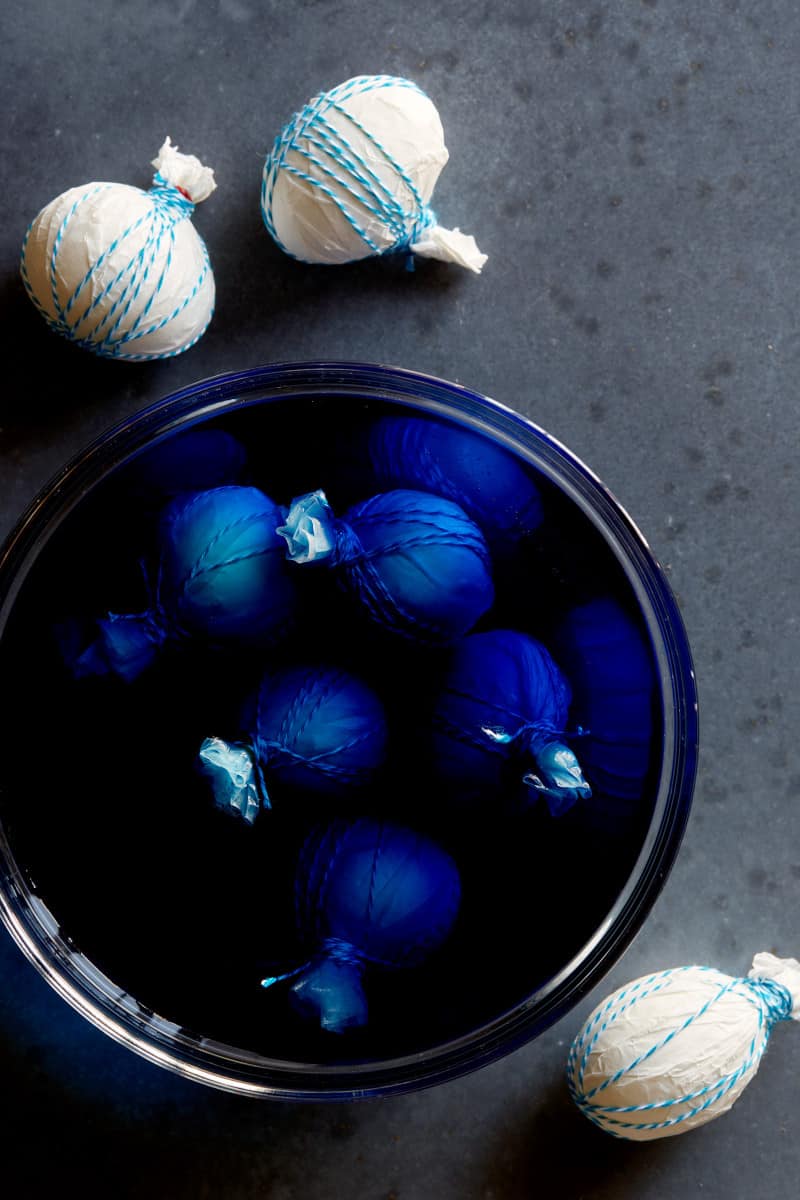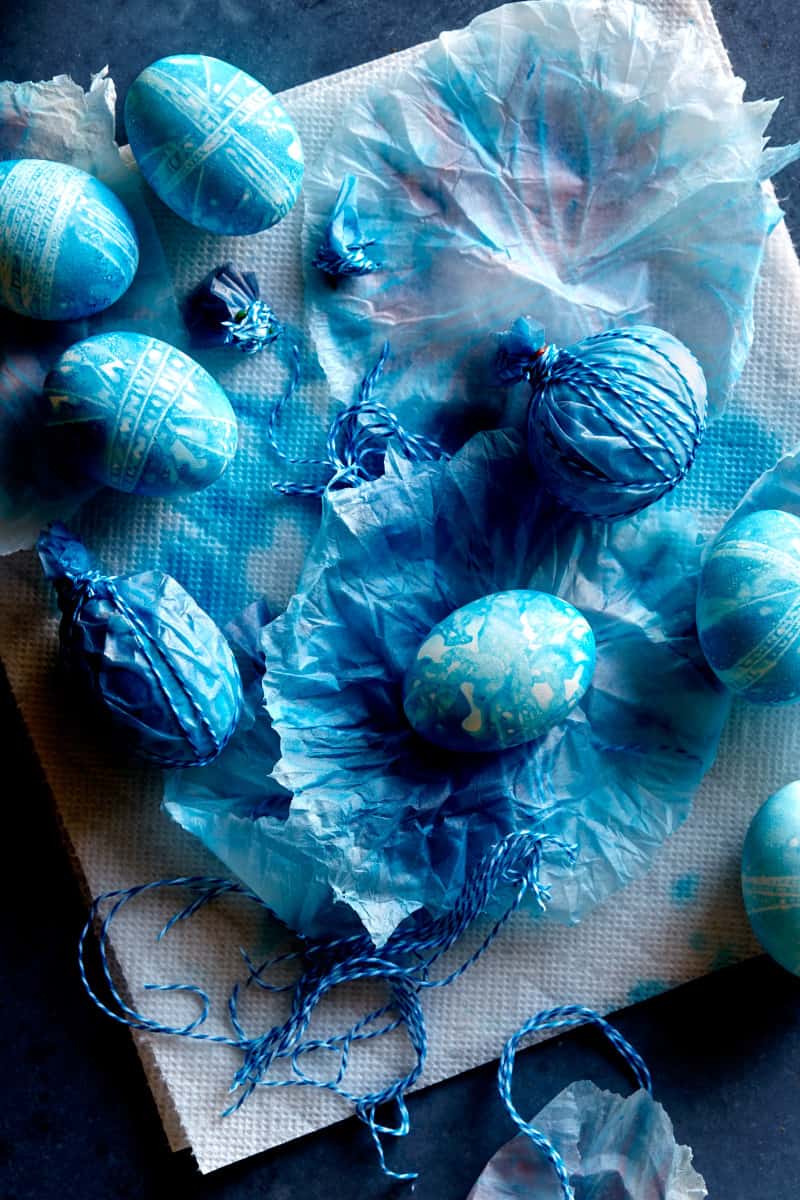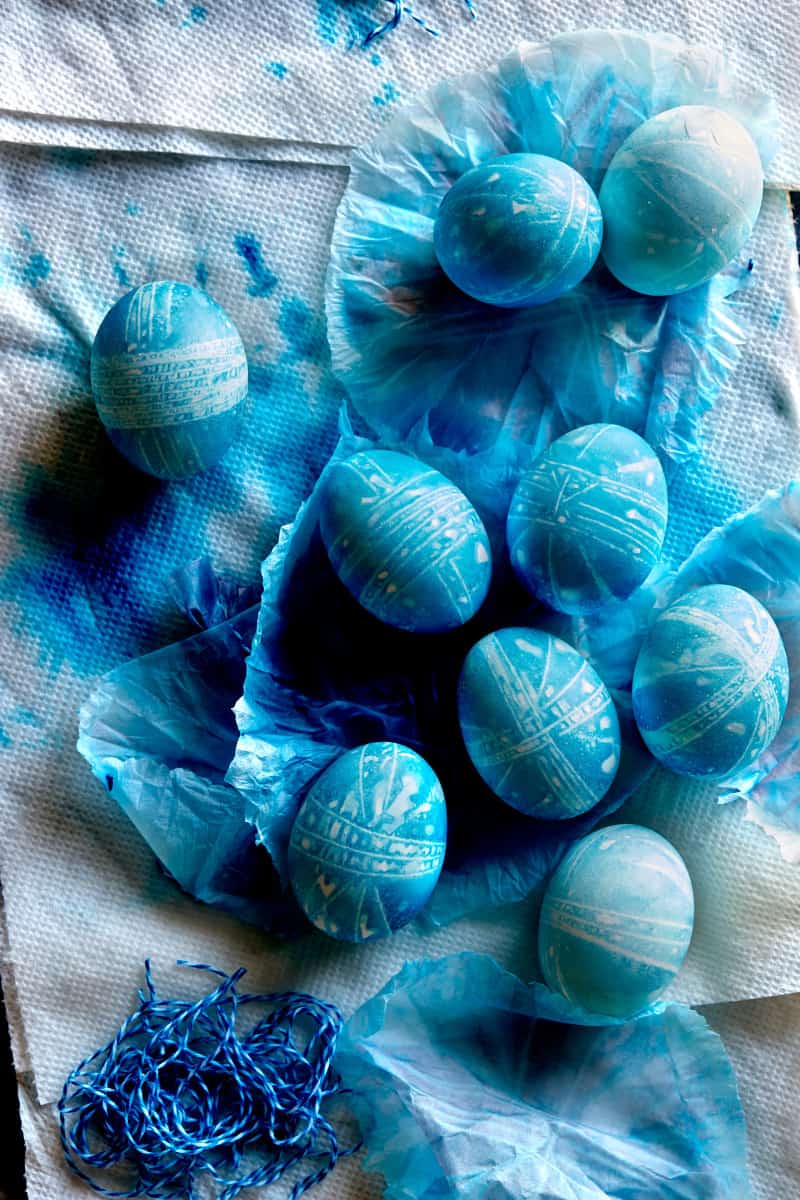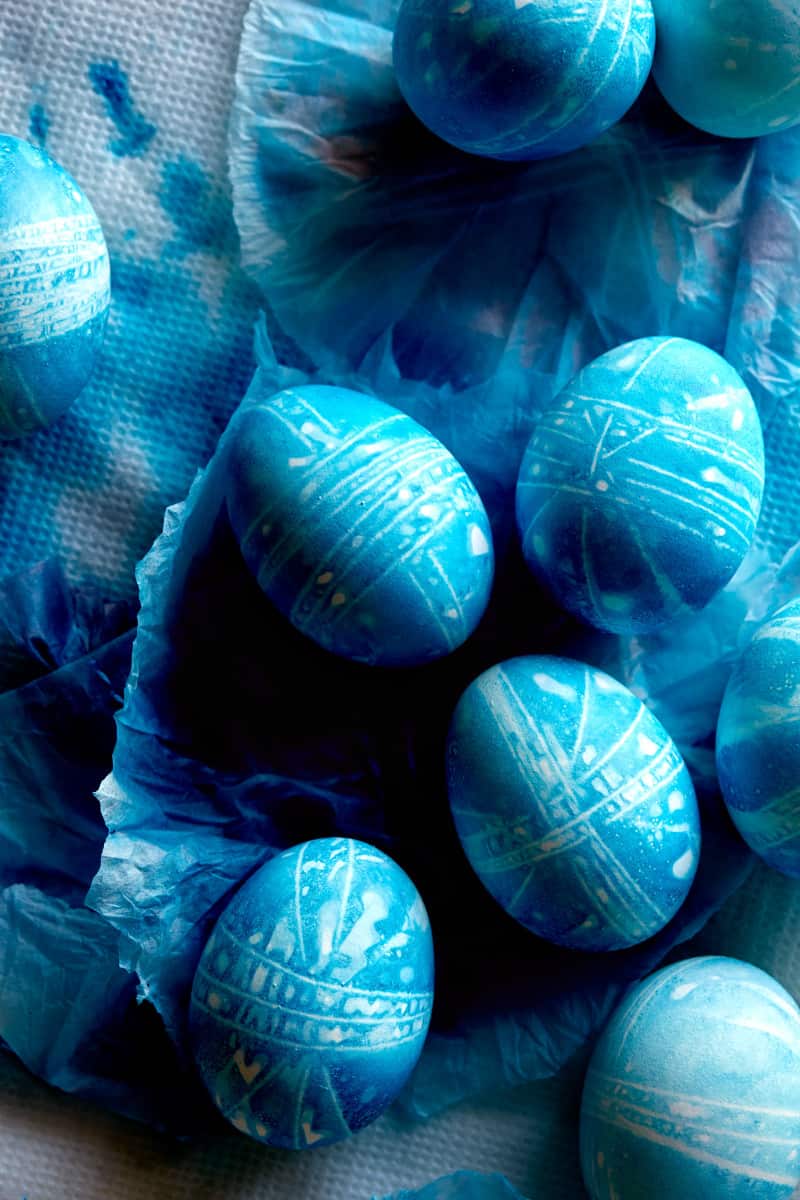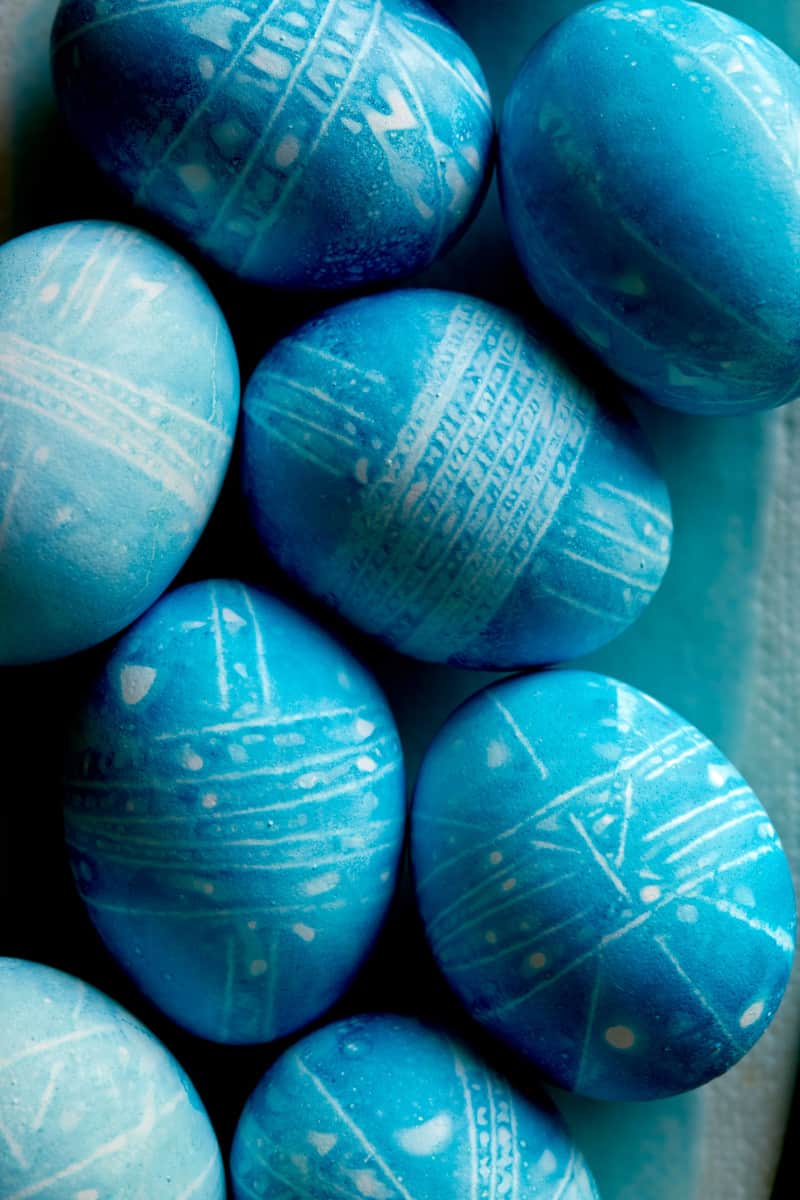 Shibori Style Easter Eggs

Supplies:
– prepped eggs (meaning hard boiled)
– blue food coloring
– vinegar
– white coffee filters
– small rubber bands
– kitchen twine
– paper towels
– glass bowl
– scissors

Method:
– Prep your dye. Use one tablespoon of vinegar per cup of water, and use 12 drops of food dye per cup. I used approximately 3 cups of water in a glass bowl, and that fully submerged the eggs. The amount might differ depending on the depth of your bowl.
– Wrap each egg with a coffee filter. Smooth the filter around the egg and tie tight with a rubber band. (See pic)
– Use the kitchen twine to tie a knot around the pony tail (where the rubber band is) of each egg. Start winding the twine around the egg in patterns that are pretty even. After you circle the egg with the twine once, also wind it around your eggs pony tail. This will help to keep the twine in place as you make your design. Tie off the twine at the pony tail when you are satisfied with your design.
– Submerge the tied off eggs in your blue bath for approximately 30 minutes.
– Retrieve your eggs from the dye bath and using scissors cut open the coffee filters and twine. Dry off the eggs and you're done!