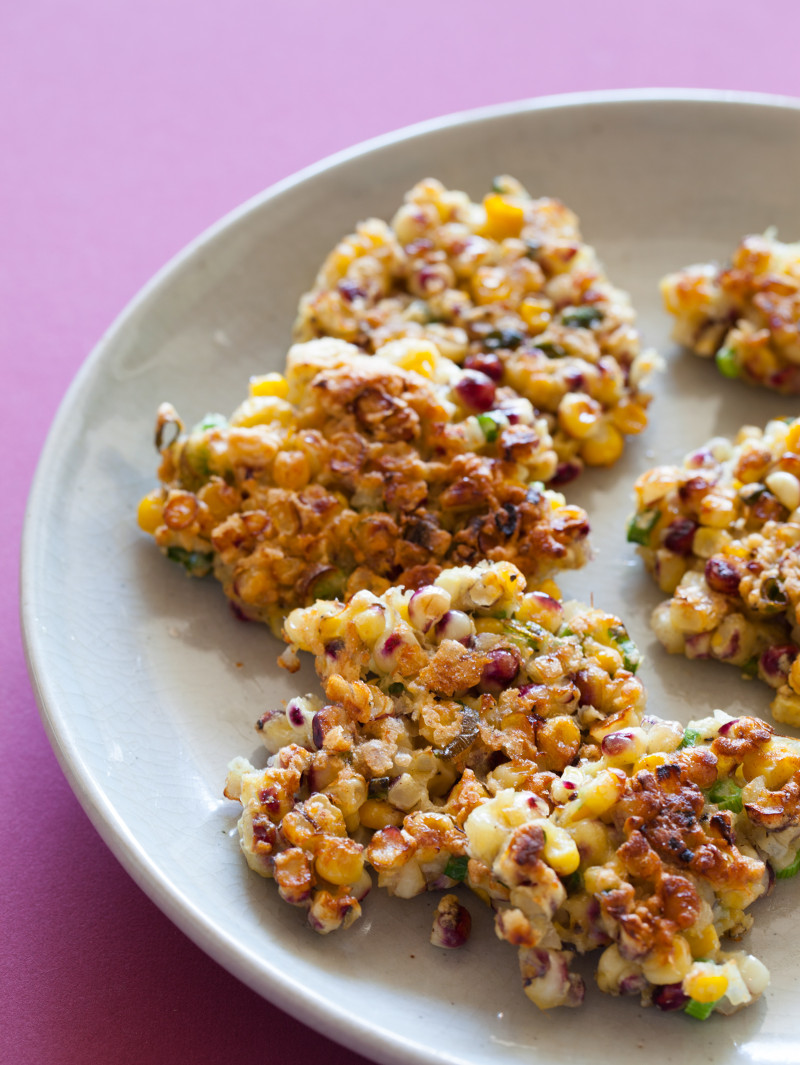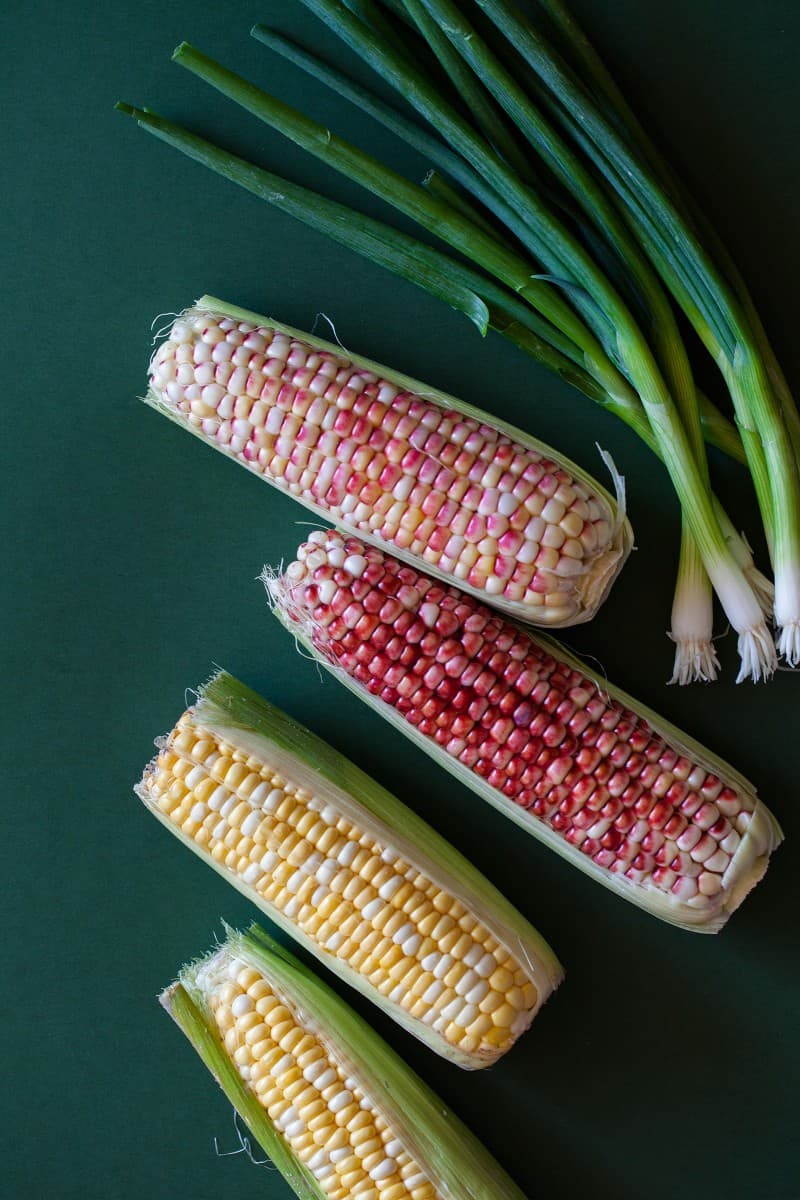 So there's this place called E&O Trading Co. in San Fran and they have these AMAZING corn cakes, well technically they're called "Indonesian Corn Fritters" and I'll say it again…they're AMAZING! Okay, now here's the thing….I've never actually had the fritters nor have I ever been to the restaurant. Then why am I being a freak and raving about something I've never had?? Well, I'm a very visual person and I saw them being pimped out on a food show one time and became kind of obsessed. I have problems, I know. They also went into the kitchen where they filmed the chef make a giant batch, so naturally I drove to the store right away to pick up some ingredients to make these. I changed around some of the ingredients and added some red corn, because I found some at the market and thought it would be pretty. I wasn't disappointed…these things are SO good…especially if you make a little honey and Sambal sauce (spicy chili sauce) dipping sauce. I love that they're pretty much all corn kernels with no batter. It's awesome. It's simple. Try it. The End :)
xx Jenny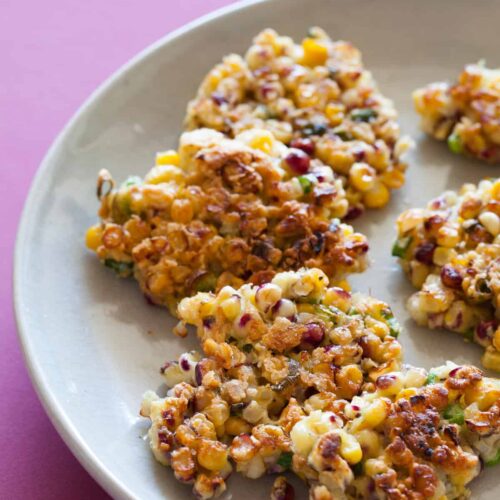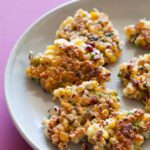 ---
Crispy Corn Cakes
INGREDIENTS
3

ears of corn, kernels cut off the cob

1

shallot, diced

2

green onions, thinly sliced

2

garlic cloves, minced

1

egg, lightly beaten

⅓

cup

all purpose flour, sifted

3

tablespoons

vegetable oil

salt and pepper to taste
INSTRUCTIONS
Place corn kernels, shallot, green onions, and garlic into a large mixing bowl and gently fold together.

Add egg, followed by the flour and stir until well combined. Season with salt and pepper.

Pour oil into a heavy bottomed skillet and place over medium heat.

Place a small amount of the mixture (about ¼ cup) into the heated skillet and gently press down to flatten.

Sauté for about 5 minutes, on each side, or until golden brown.

Remove from heat and drain on paper towels. Season with salt and pepper. Serve.
Calories:
70
kcal
Carbohydrates:
8
g
Protein:
2
g
Fat:
4
g
Saturated Fat:
3
g
Cholesterol:
14
mg
Sodium:
9
mg
Potassium:
82
mg
Fiber:
1
g
Sugar:
2
g
Vitamin A:
82
IU
Vitamin C:
2
mg
Calcium:
4
mg
Iron:
1
mg