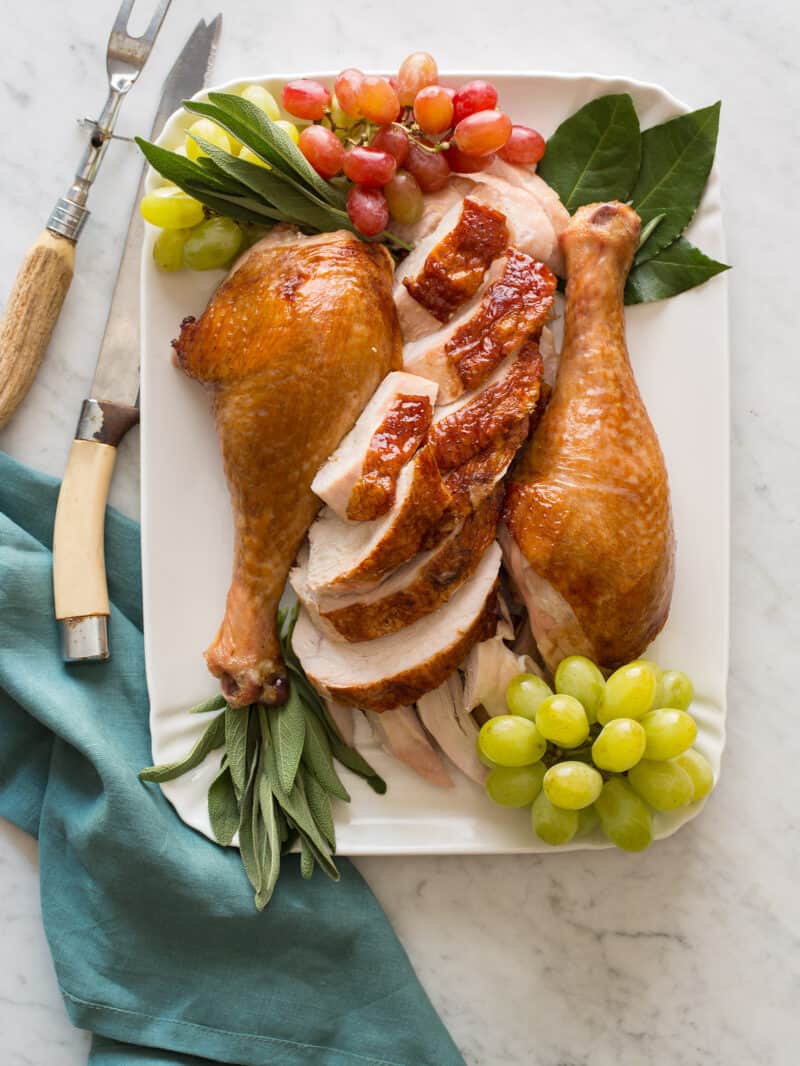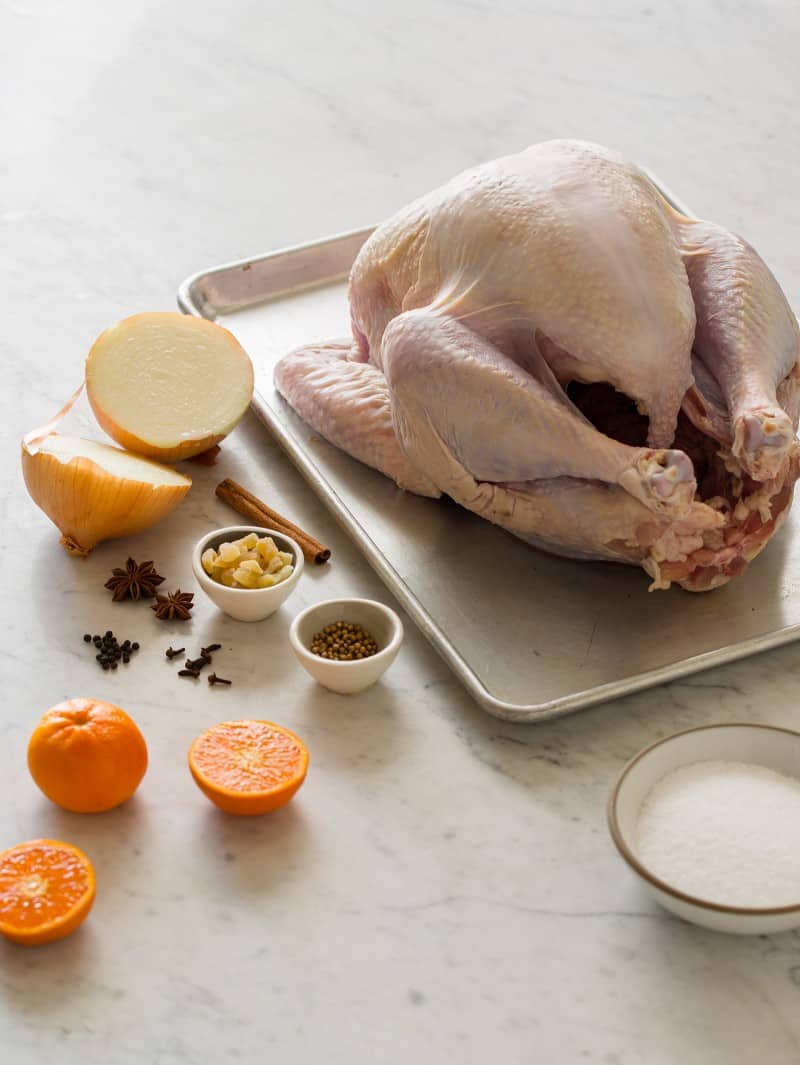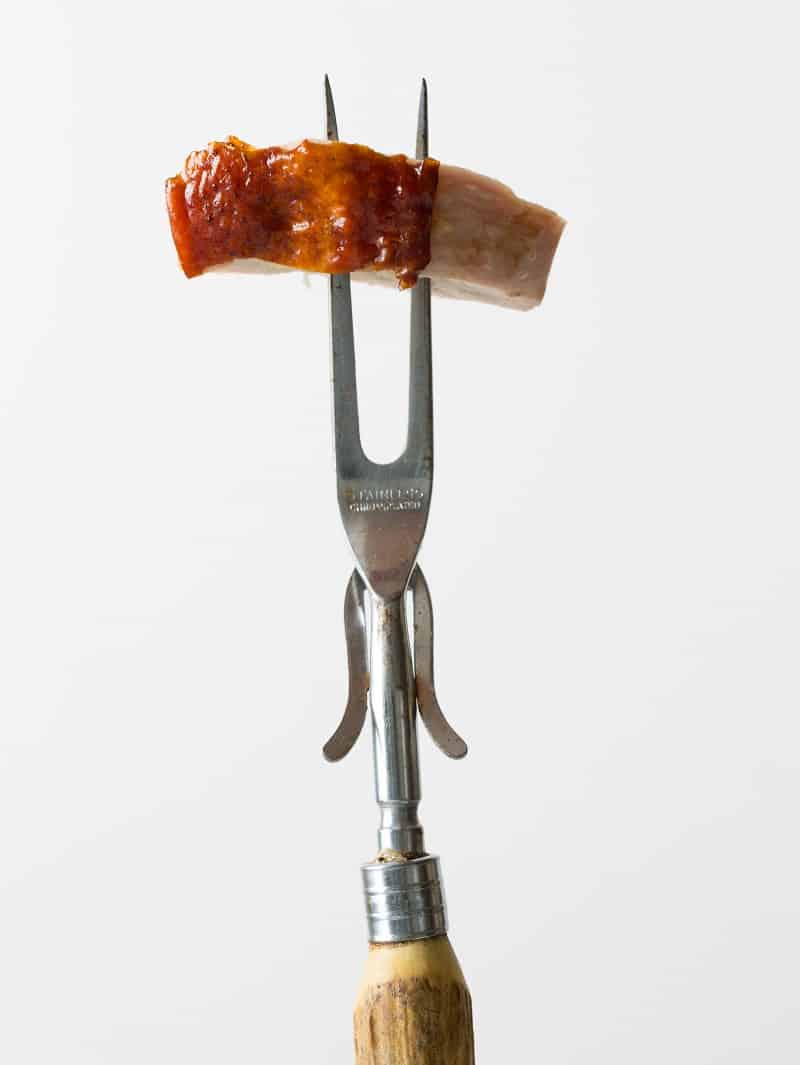 Hi Guys! We hope you guys are enjoying our very first spread! We're both so excited about the new series and hope this spread is helpful for those of you in need of ideas for Thanksgiving or just in general!
Today we have our first new recipe, which happens to be a Citrus and Herb Roasted Turkey! This brine recipe is pretty simple, but I really love it. It makes your turkey extra juicy and the aromatics (orange peel and herbs) leave a super light, subtle flavor. I love this because it really allows for the flavor of the turkey itself to stand out. If you want a more "herbacious" and citrus tasting bird, feel free to add more citrus peels and herbs to your brine.
I've also begun to not truss my turkeys as I feel it just creates more work and the results are pretty much the same. The only thing I do is fold the wing tips back so they don't burn. If you prefer the legs tied, by all means tie them up! No bigs.
Oh and something I should mention is that everything in this weeks spread is cooked for real and is the actual recipe…except this turkey. I faked this turkey, food stylist-style. I thought I should mention that incase people expect a perfectly browned bird. The brine is great and I stand by this recipe (I've made it the last two years!), but the actual results will give you a pretty unevenly browned bird (especially because of the high temp you start with when you begin roasting the bird)…still super delicious. I was just coming off of styling a bunch of turkeys for these target holiday commercials (which are just beginning to air on tv now, yay!)when we shot this spread and I couldn't resist faking just one more turkey. :) Enjoy! xx, Jenny
More Thanksgiving recipes to pair with your turkey: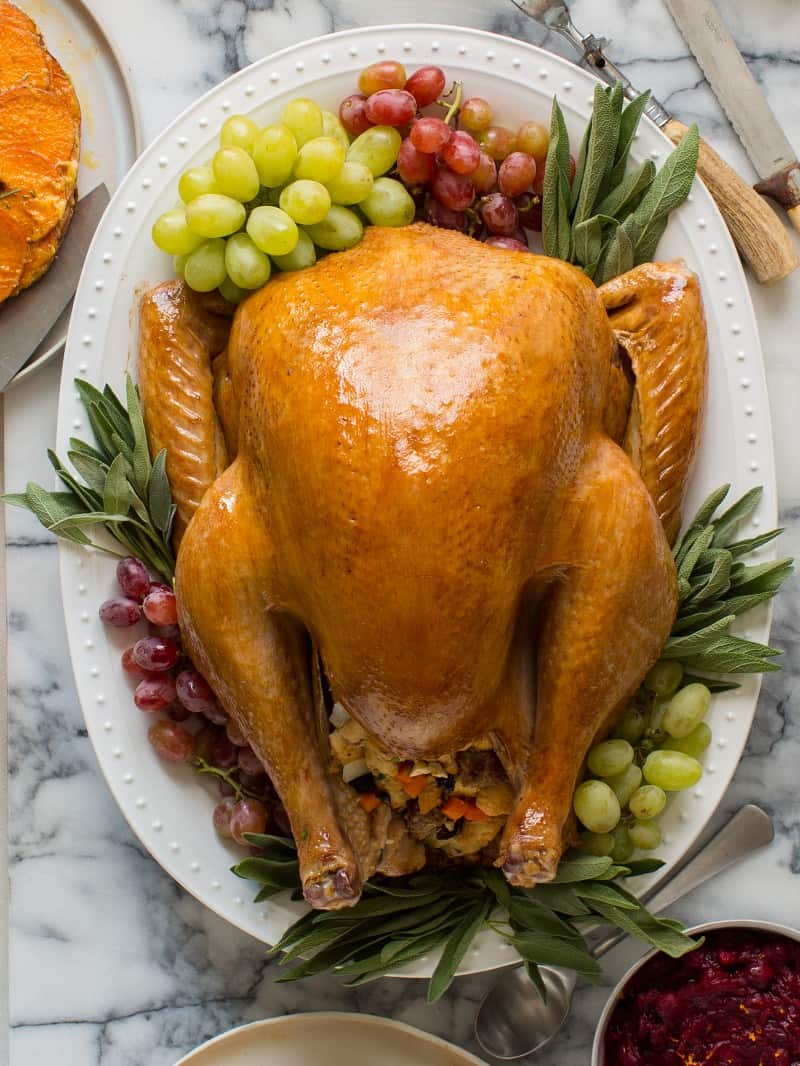 Hungry for more?
Subscribe to never miss a recipe.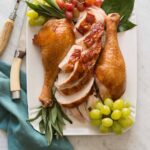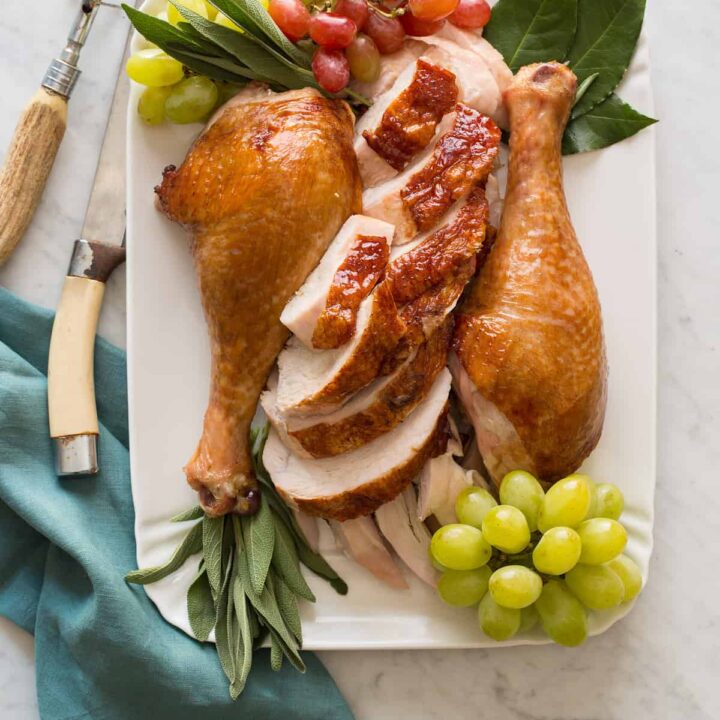 ---
Citrus and Herb Roasted Turkey
INGREDIENTS
1

(16-18 lb.) turkey, fresh or fully thawed
brine
1

cup

kosher salt

⅓

cup

light brown sugar

2

tablespoons

black peppercorns

1

teaspoon

coriander seeds

1

teaspoon

whole cloves

8

sprigs thyme

6

bay leaves

3

sprigs rosemary

peel of 3 small oranges (most of the pith removed)

1

tablespoon

candied ginger, optional

3

star anise, optional

1

cinnamon stick, optional

½

gallon

apple cider

½

gallon

vegetable stock

1

gallon

ice water
INSTRUCTIONS
The night before thanksgiving, brine your turkey (for 8 to 12 hours).

For brine: Pour salt, sugar, peppercorns, coriander seeds, cloves, thyme, rosemary, bay leaves, orange peels, apple cider, and vegetable stock into a large pot and simmer until salt and sugar dissolve, about 15 minutes. Allow mixture to sit until completely cooled. Stir mixture into ice water. If using brining bag, place turkey into bag and pour brine over turkey. Seal and place in refrigerator overnight. If using bucket, place turkey into bucket, breast side down, and pour brine over the bird. Place in refrigerator or a cold, dry place (if it doesn't fit in the refrigerator) overnight (adding 2 to 3 cups of ice to the mixture every 4 hours if turkey sits out overnight). Remove turkey from brine, pat dry and place onto the rack of a roasting pan. Discard brine.

Stuff cavity with stuffing or aromatics of choice (such as an apples, citrus, onions, herbs, cinnamon stick, etc).

Roast turkey for 30 minutes. Lower temperature to 350˚F and continue to roast for 3 to 3 ½ hours or until the thermometer reads 161˚F in the thickest part of the turkey's leg.

Remove from oven and allow to rest for 20 to 30 minutes (loosely tented until foil) before carving and serving.
NOTES
**You can baste your turkey with melted butter or drippings every other hour if you desire.
**If your breast is beginning to dry out you can cover the breast tightly with foil and remove 30 minutes before the turkey is finished to crisp the skin.