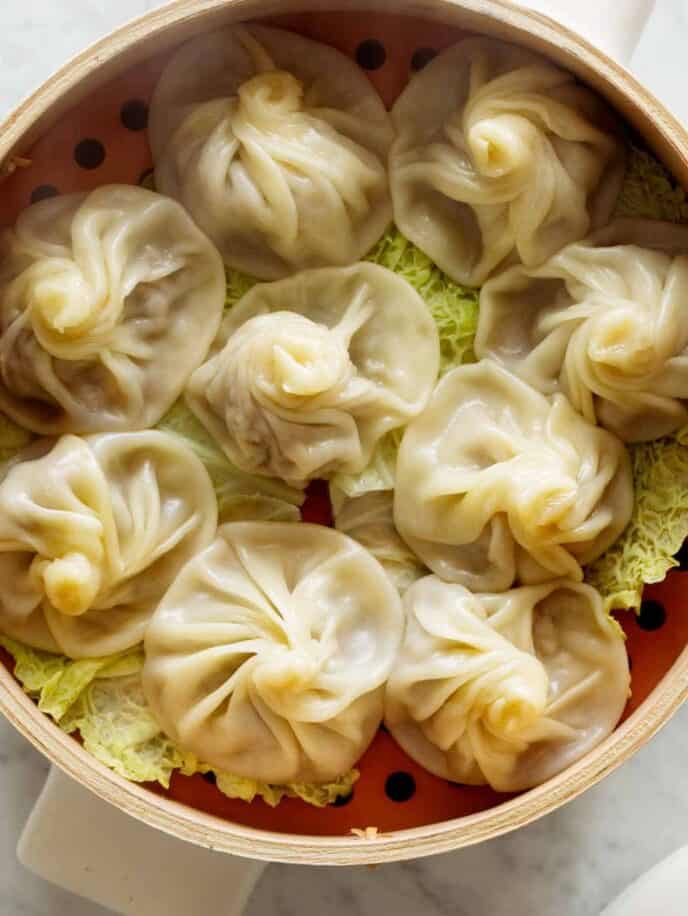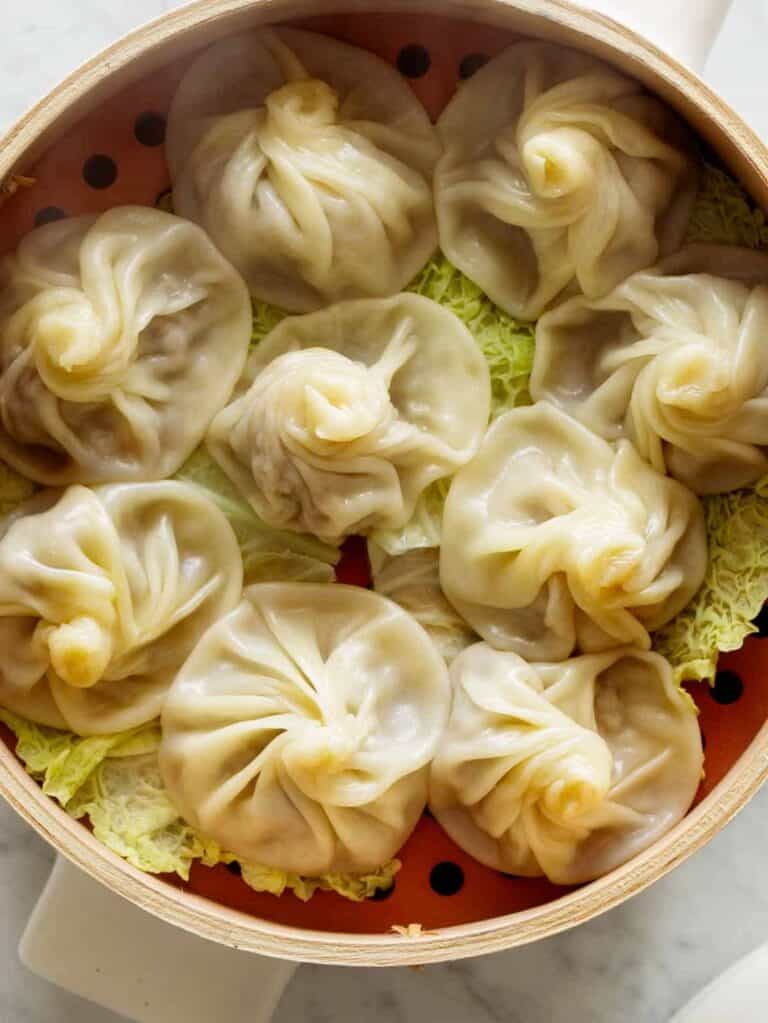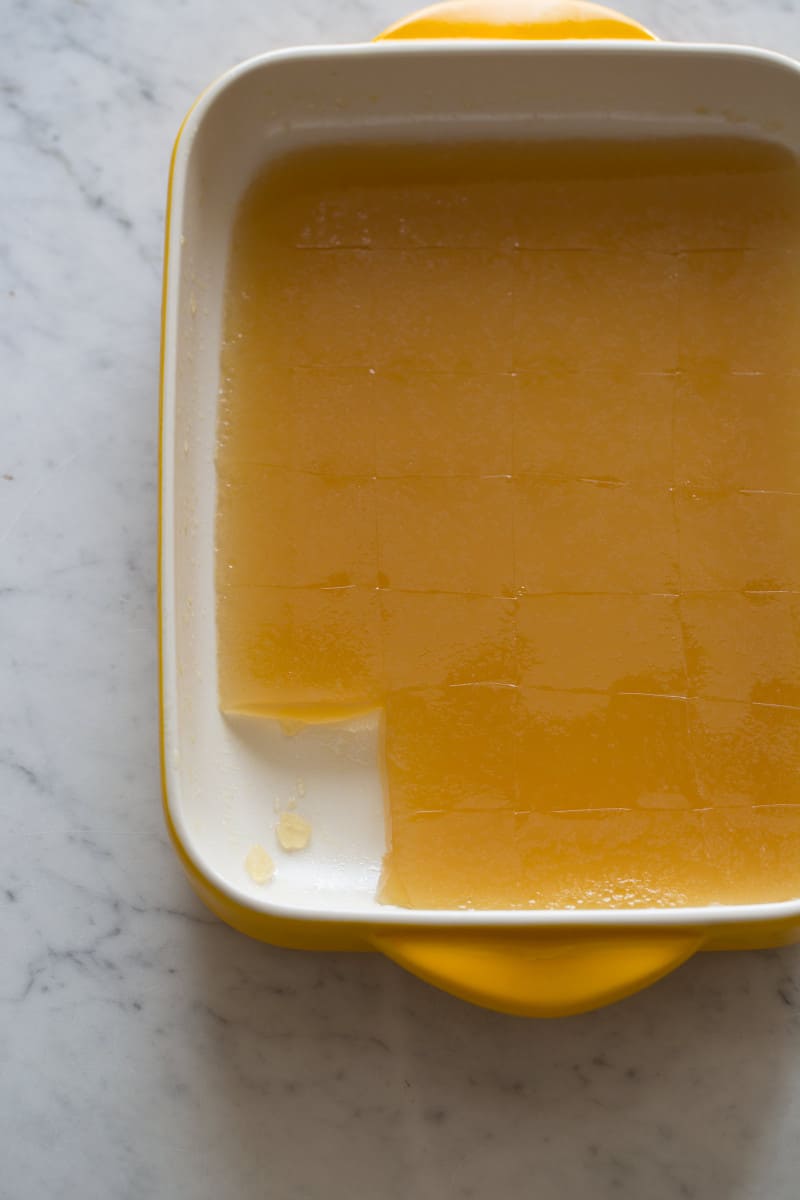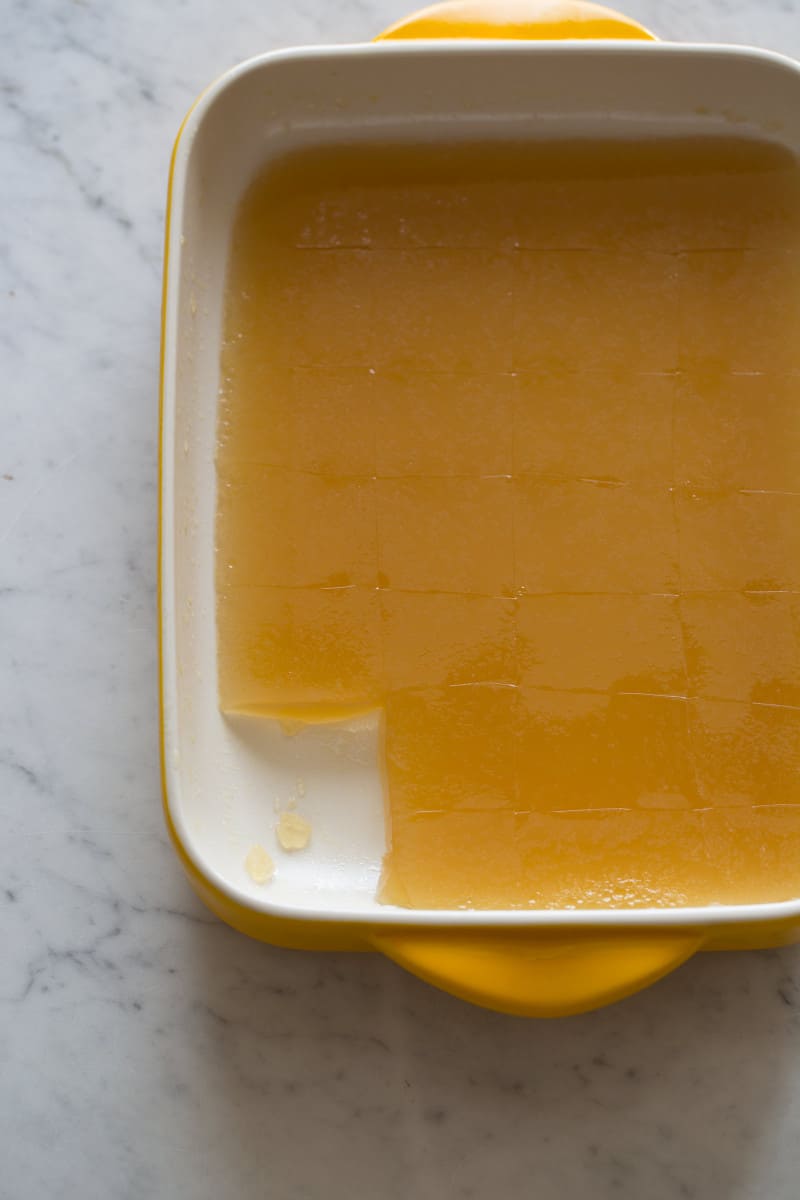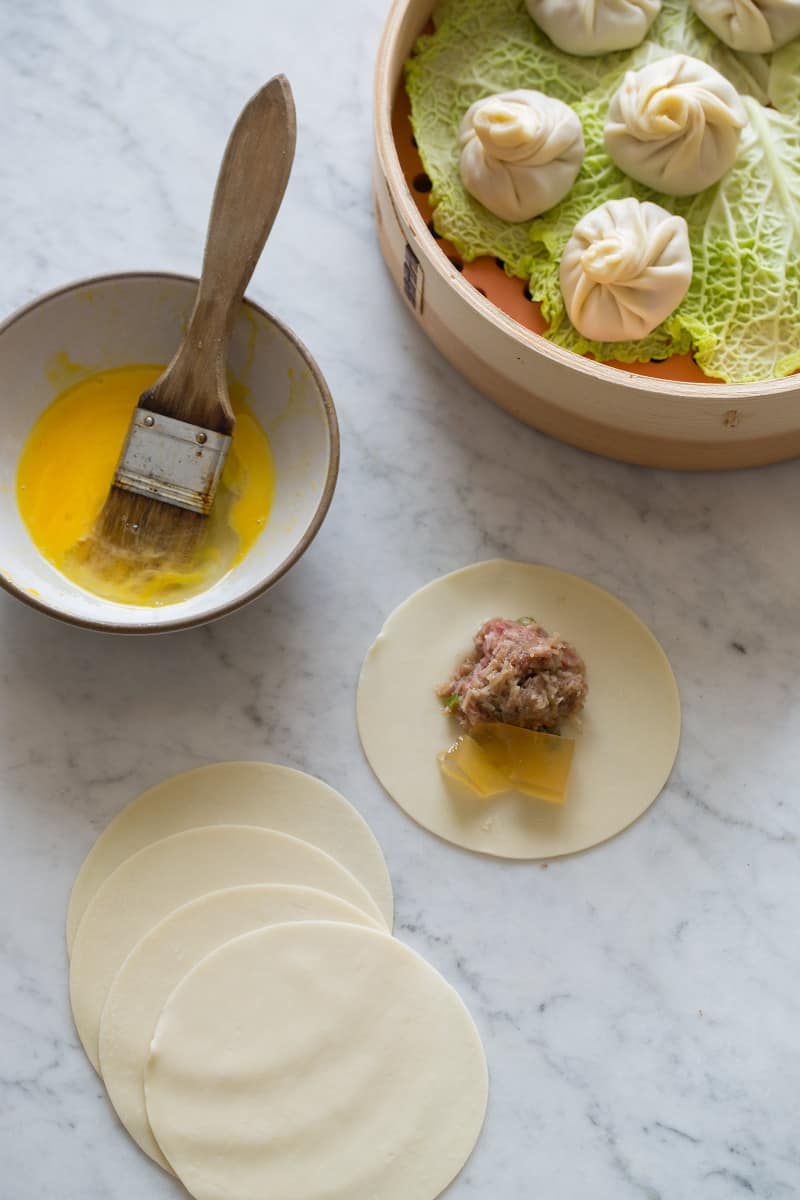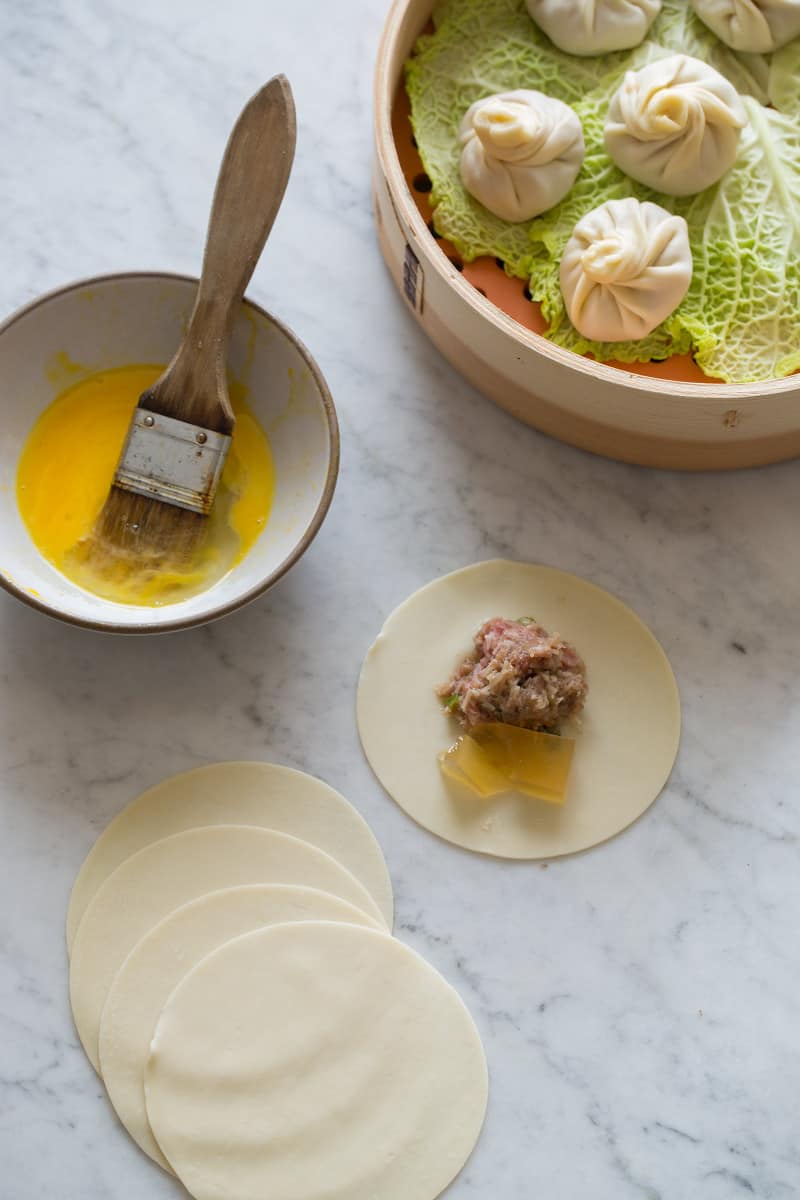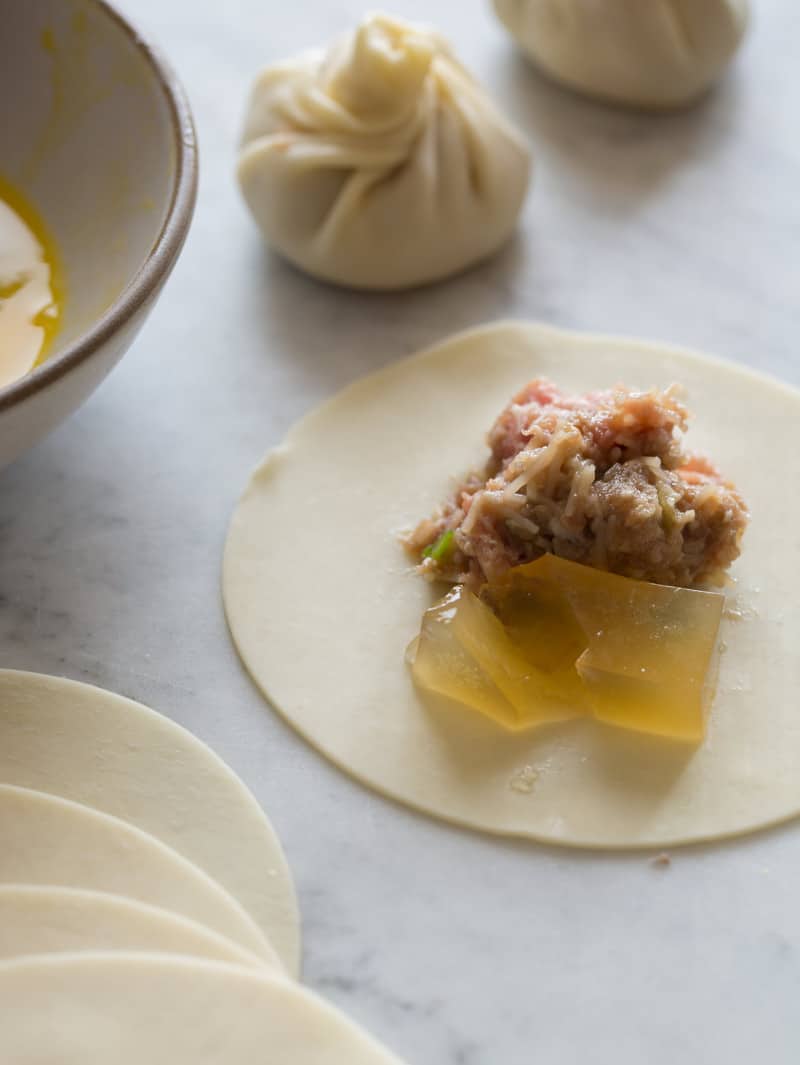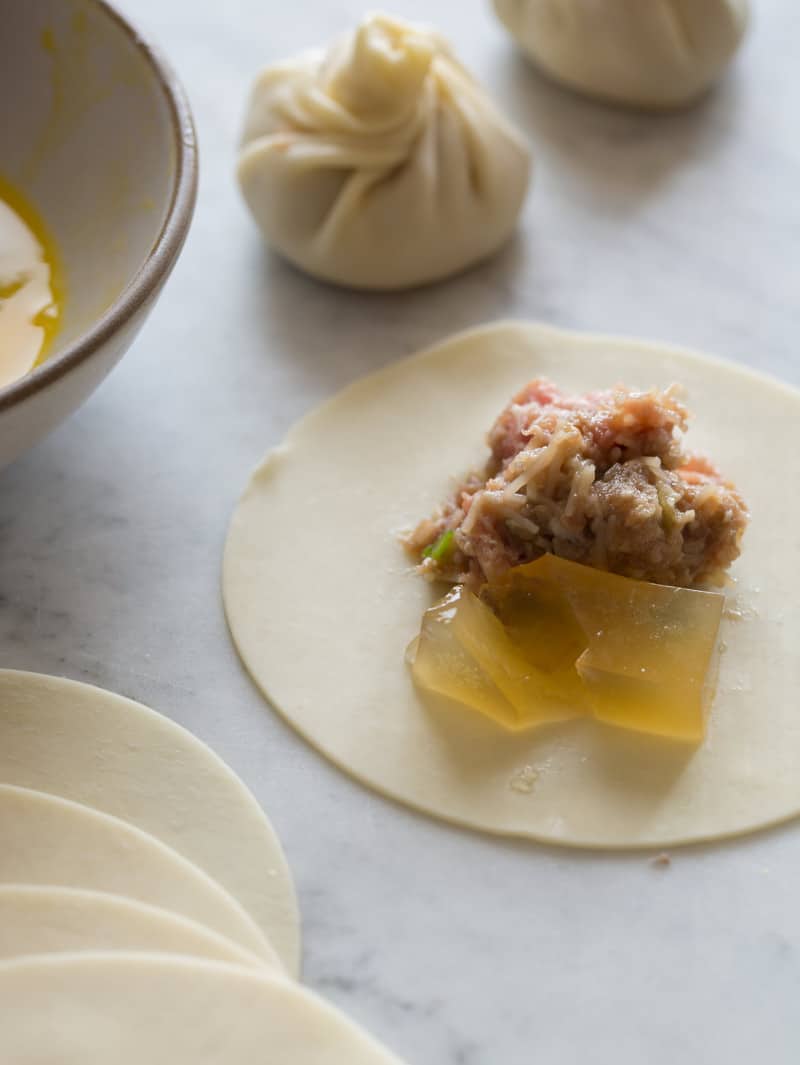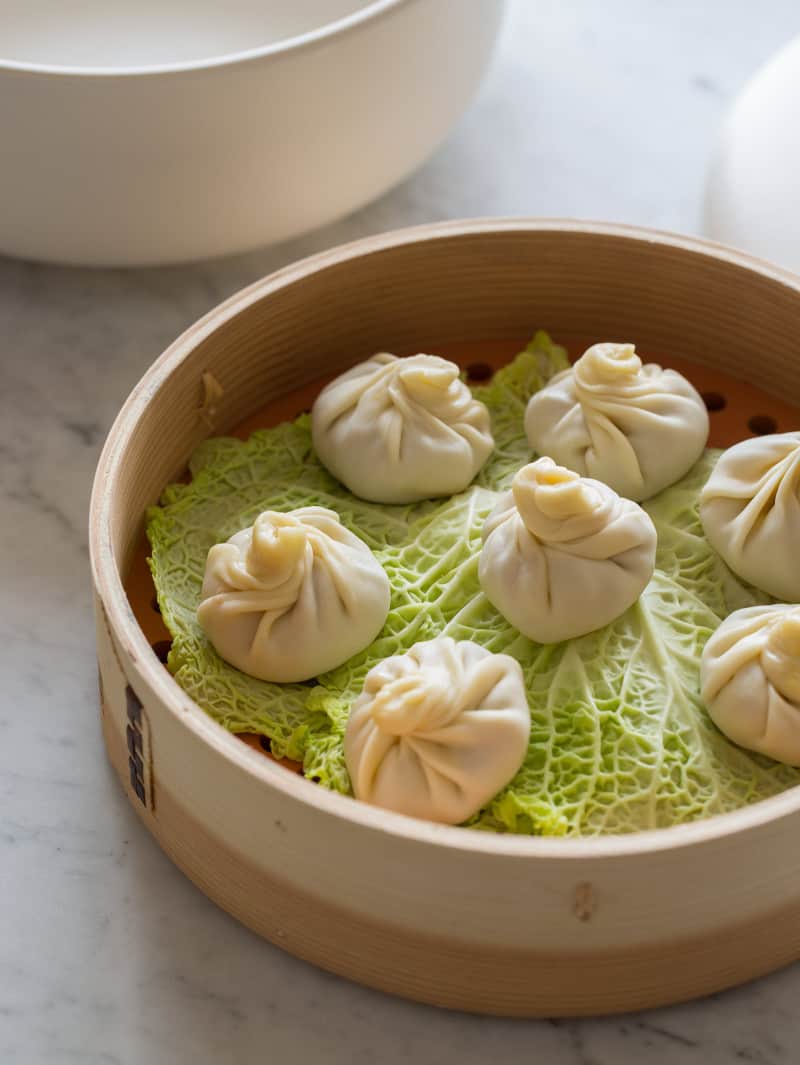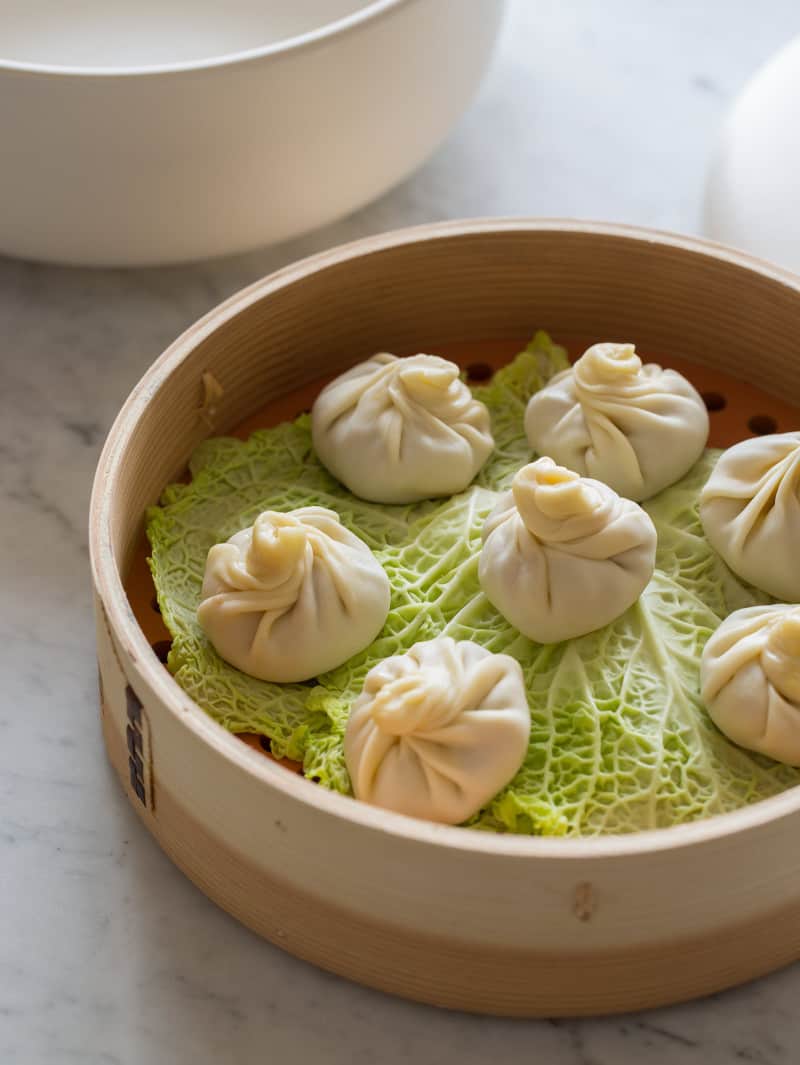 Soup dumplings are one of our favorite things to go and eat. These little babies really melt in your mouth, and the trick for that is such an easy one. Geletanized stock…or Aspic! When we realized this, our minds were totally blown. What a good trick!! These dumplings are really easy to make, so don't let the folding and crimping situations of the wonton wrappers fool you. You can try to make them nice and pretty, or you can get experimental and go a little crazy. Just make sure they are sealed and you're good to go! We picked this recipe today because of the two little tricks that work wonders. The aspic, and the egg wash to make sure your dumplings are sealed so they cook properly.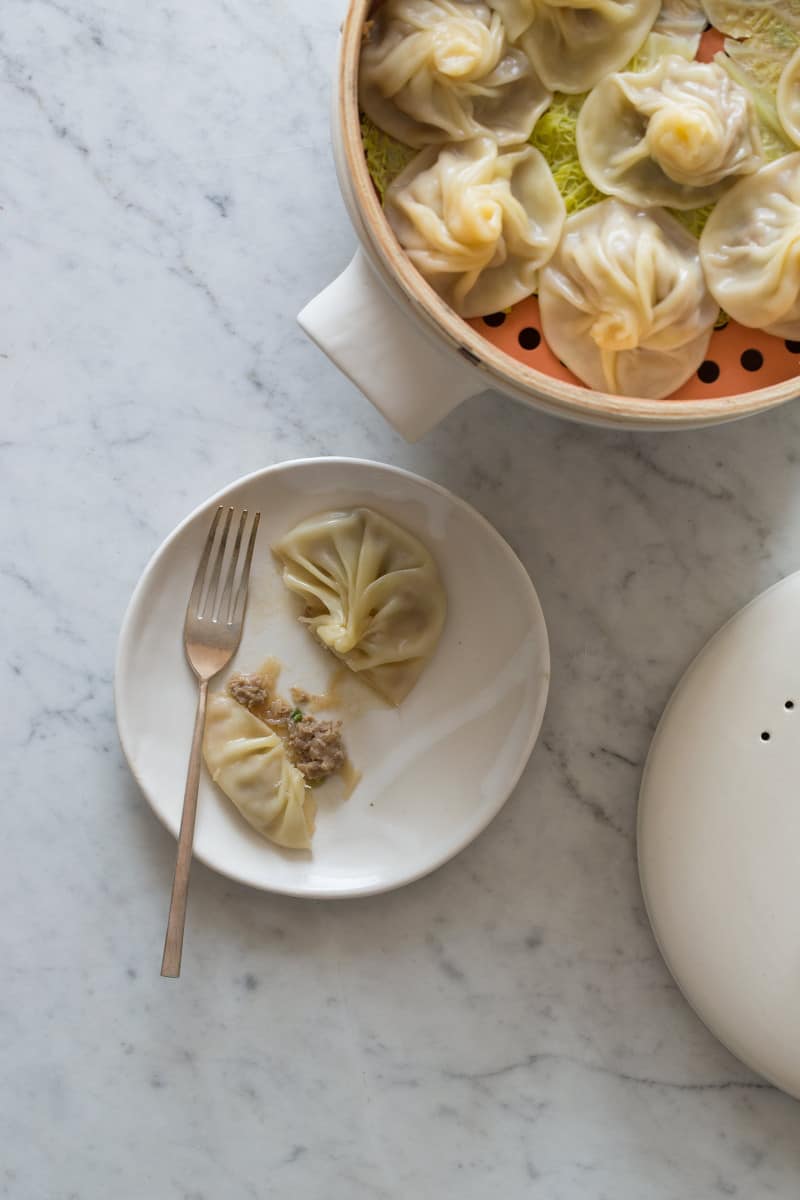 Hungry for more?
Subscribe to never miss a recipe.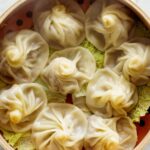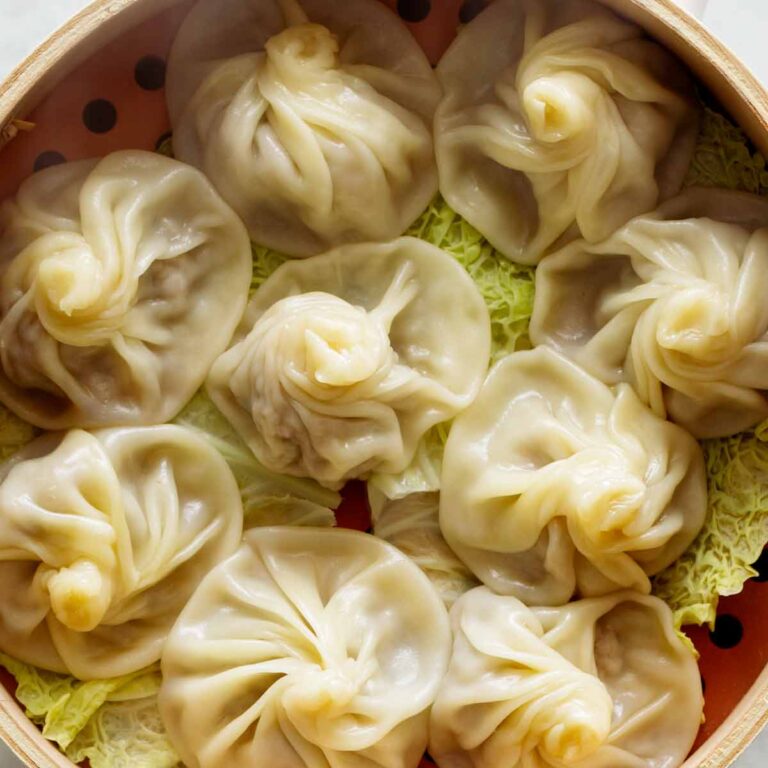 ---
Shanghai Soup Dumplings (Xiao Long Bao)
INGREDIENTS
aspic
2

cups

homemade (or all natural, store bought) chicken stock

½

teaspoon

salt

2

teaspoons

unflavored powdered gelatin

OR 3 gelatin sheets
filling
1

pound

ground pork

1

cup

cooked and chopped vermicelli rice noodles

3

garlic cloves, minced

1

tablespoon

minced ginger

1 ½

teaspoons

minced lemongrass

2

green onions, thinly sliced

⅔

cup

diced water chestnuts

optional

1 ½

teaspoons

low sodium soy sauce

1

teaspoon

sesame oil

1

teaspoon

sea salt

½

teaspoon

ground white pepper
assembly
1

large egg, lightly beaten

40

round wonton wrappers

savoy or napa cabbage
INSTRUCTIONS
For stock: Pour stock into a small pot and bring to a boil. Stir in salt and continue to boil until the stock has reduced by half. Remove from heat. Sprinkle gelatin into a bowl of ½ cup water and allow gelatin to bloom (you will know the gelatin is ready, when it expands and absorbs all the water).

Pour the gelatin mixture into the hot stock, stir until dissolved and pour into a shallow, 8"x11" baking dish. Cover and refrigerate for at least 6 hours, but preferably overnight until an aspic forms (the stock gelatinizes). Once aspic is ready, cut into ½ inch squares and continue to refrigerate until ready to use.

For filling; In a large mixing bowl, combine all the ingredients and gently mix together until fully combined, making sure not to overwork the meat mixture. Cover and refrigerate for at least an hour or until ready to use.

To assemble: Brush some egg wash over the surface of a wonton wrapper and fill with 2 teaspoons of filling. Top filling with 1 or 2 small cubes of aspic and carefully gather the perimeter of the wonton and pull it until the center, to create a pouch. Gently twist the gathered wonton to seal the pouch and pinch off the end.

Line a bamboo steamer (or whatever steaming device you have) and line it with a single layer of savoy or napa cabbage. Place steamer over a pot filled up halfway with water (like a double boiler) and boil over medium-high heat. Steam dumplings for about 10 to 12 minutes or until the filling has cooked through and the stock has melted into a liquid.

Allow dumplings to cool for 1 to 2 minutes before serving in the steamer.
NOTES
*Makes 40 Dumplings
**Be sure to let your guests know that the dumplings are filled with piping hot soup, so they don't burn their mouths!