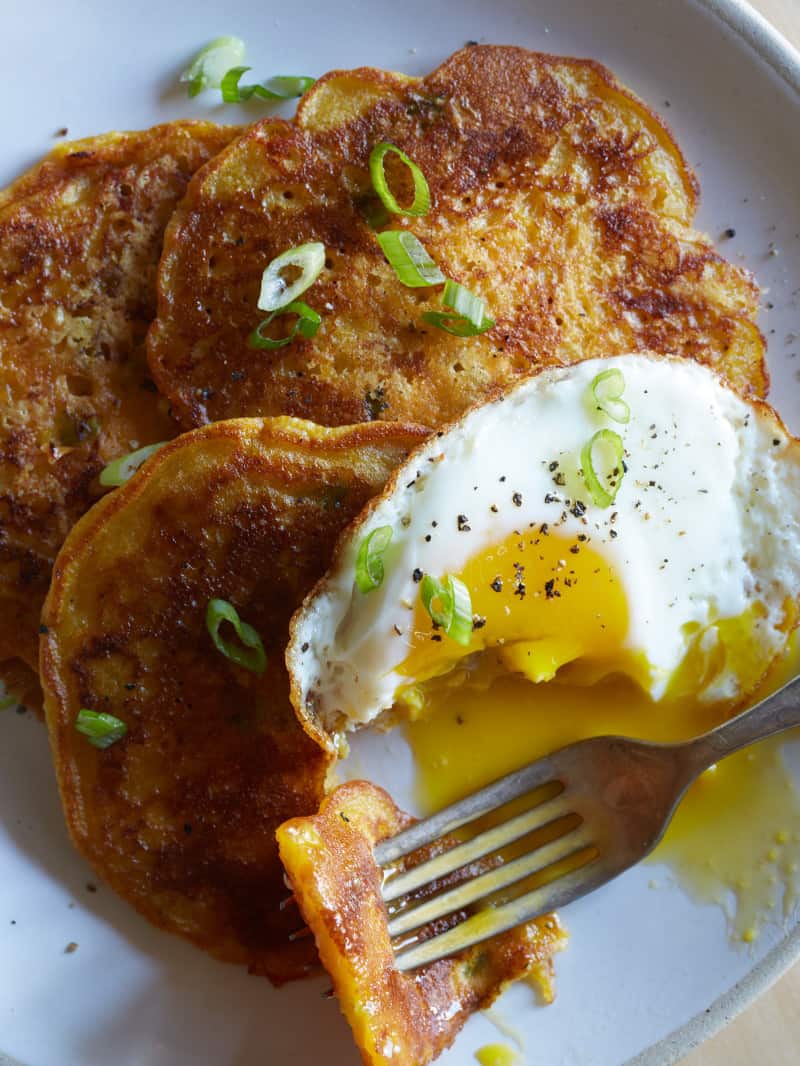 As if you didn't have enough pumpkin recipes in your life we are giving you another one, because despite all the people who are very rightfully over the whole pumpkin thing, we are not. This one however is for savory pumpkin pancakes, so it's different and worth sharing! We made these perfect little pumpkin pancakes with onion, and topped them with a runny egg, so the yolk basically becomes your syrup in the case. Perfect lazy cozy weekend food, but also one new favorite fall brinner meal. :)
♥ Teri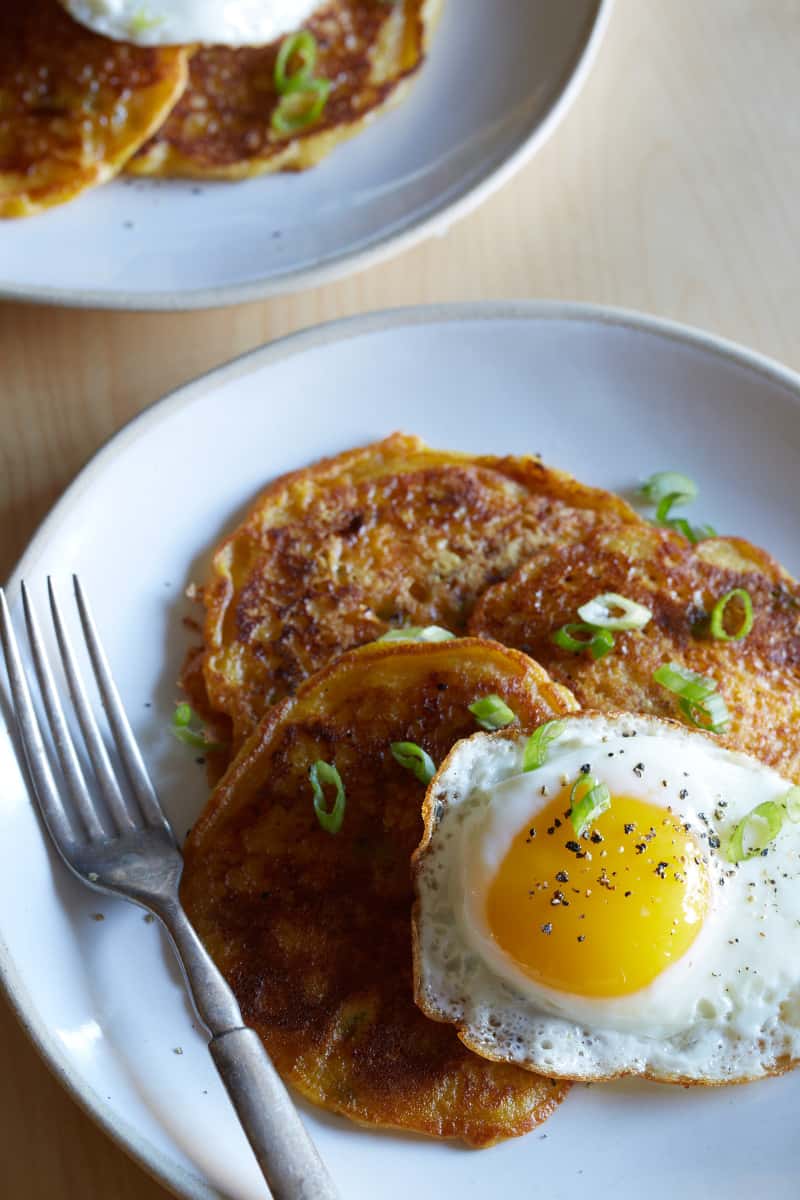 Cheesy Pumpkin and Green Onion Pancakes

Makes 12

Ingredients:
2 cups all purpose flour
1 1/2 teaspoons baking powder
1 1/2 teaspoons baking soda
1 teaspoons salt
2 cups buttermilk
2/3 cup pumpkin puree
2 large eggs, lightly beaten
3 tablespoons unsalted butter, melted and cooled
1 cup grated cheddar cheese
1 green onion thinly sliced plus more for garnish

vegetable oil for the pan

Directions:
1. In a mixing bowl, whisk together flour, baking powder, baking soda, and salt. Add buttermilk, pumpkin, eggs, and butter and mix together using a fork, making sure not to over mix. Gently fold in the cheese and green onions.
2. Place a skillet over medium heat and add 1 tablespoon of oil. Pour 1/4 cup of the pancake mix into the skillet and cook for 3 to 4 minutes or until you see small bubbles forming on the top of the pancake.
3. Gently flip the pancake over and cook for an additional 2 to 3 minutes.
4. Once the pancake has cooked through, transfer onto a platter and repeat until all of the batter has been used.
5. Top the pancakes with more green onions and serve with a side of softened salted butter.