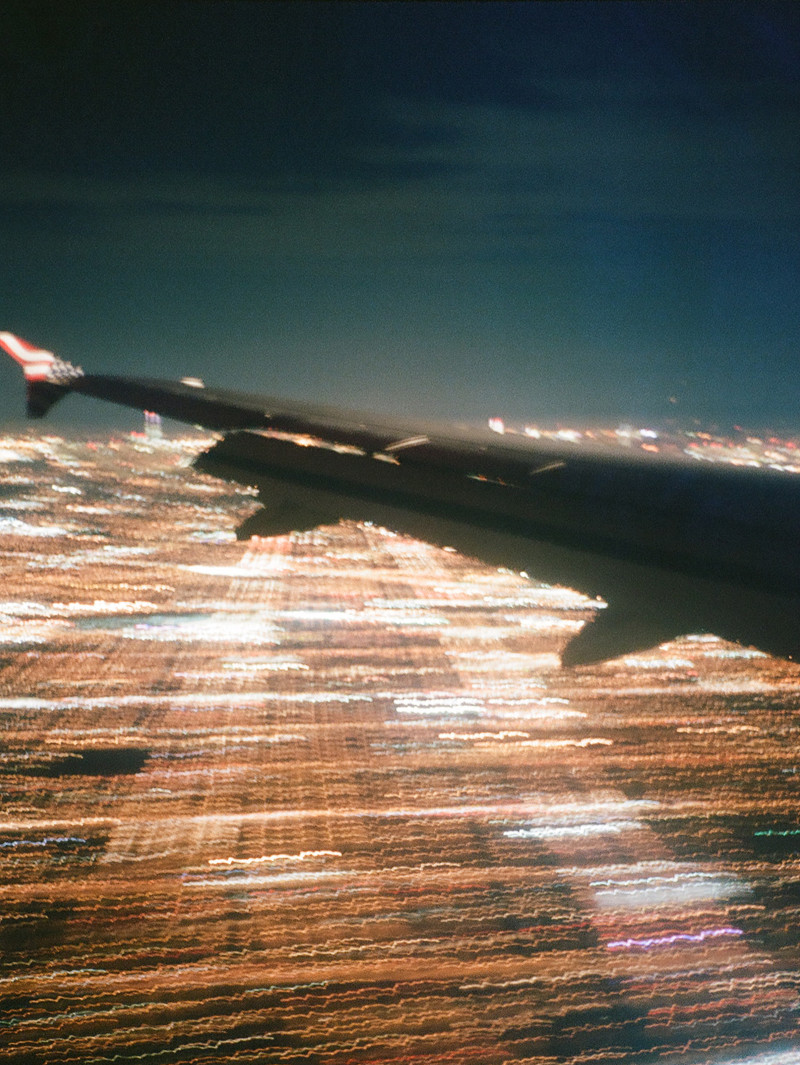 I recently went on a trip to New York in October with my boyfriend and it was beautiful. I wanted to share my trip with you guys, what I did and what I ate, in case you are planning on taking a trip to New York anytime soon. Understand though that this isn't a 'guide' by any means, and doesn't include all the best restaurants ever in New York. This is just my little trip, where I ate very well and had a good time. ☺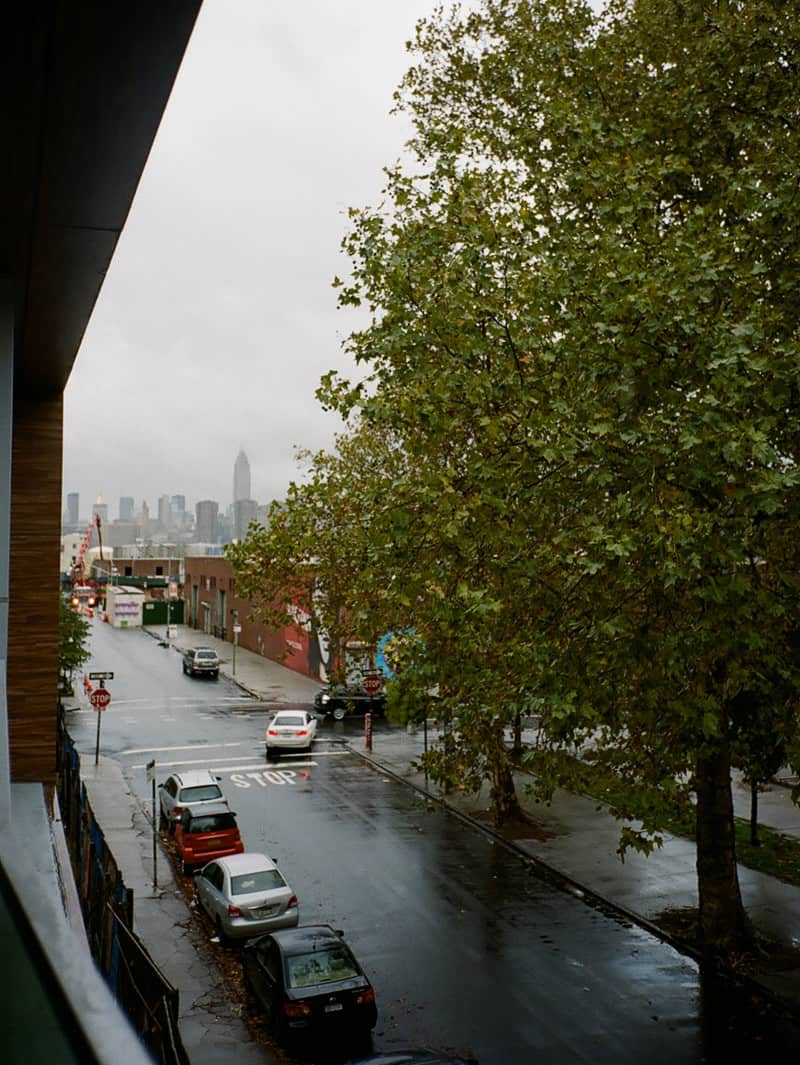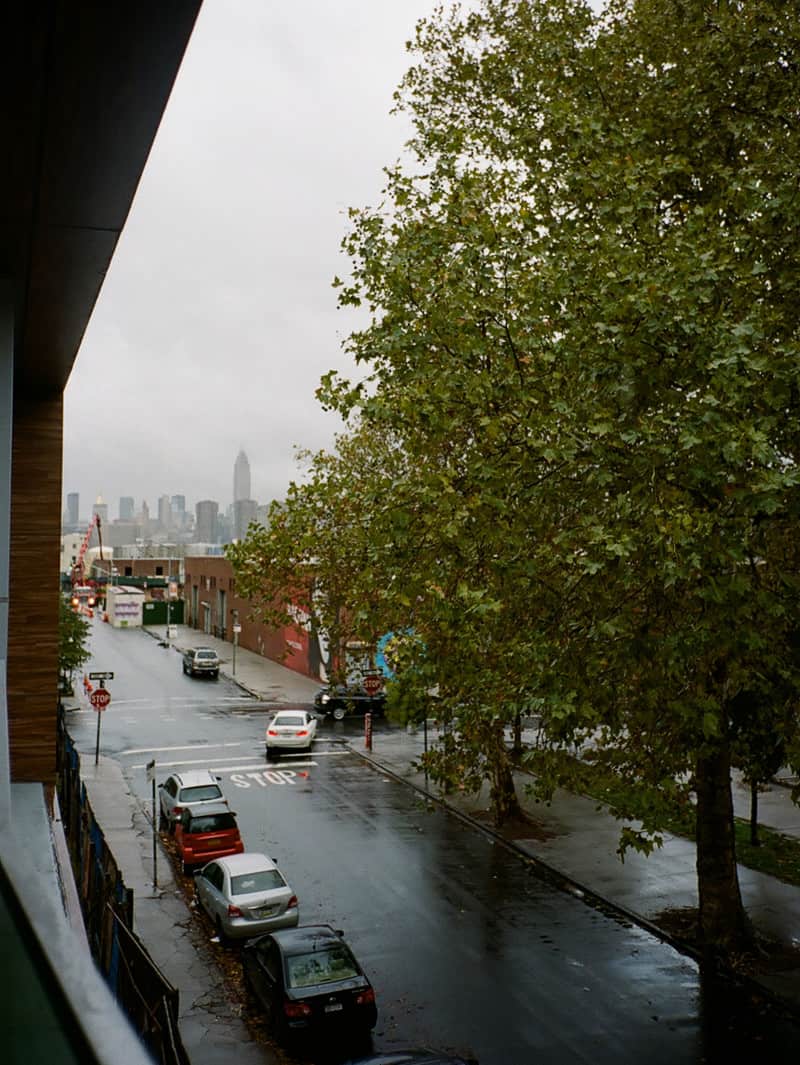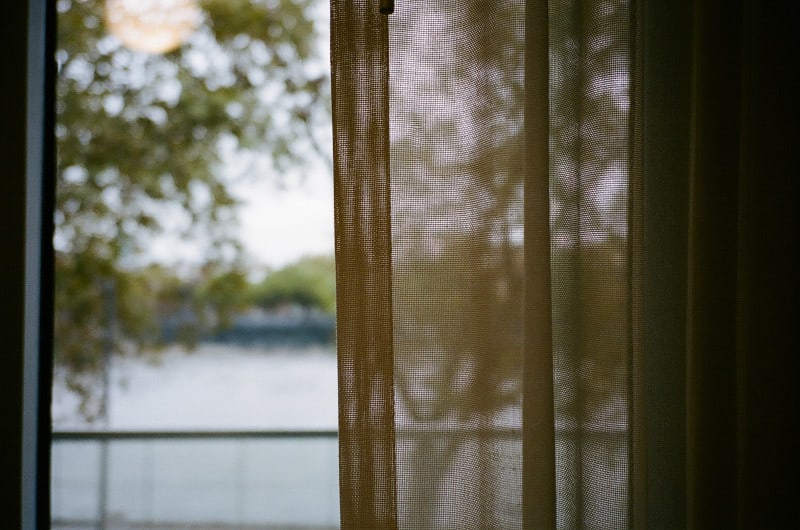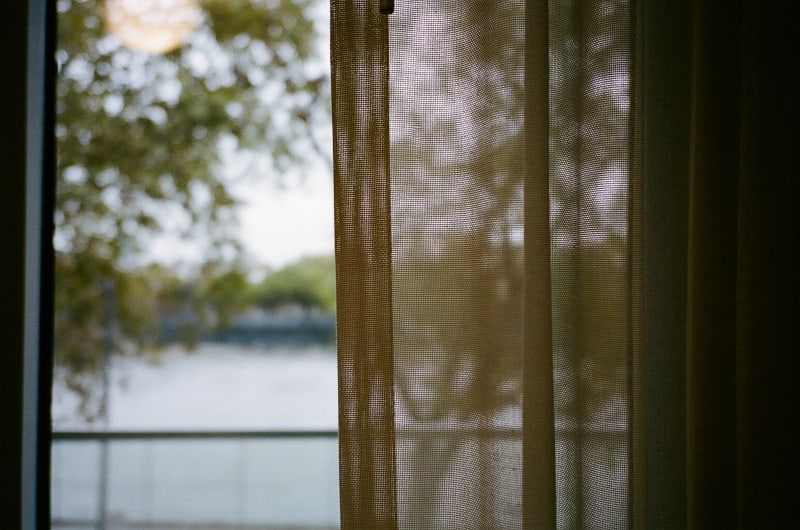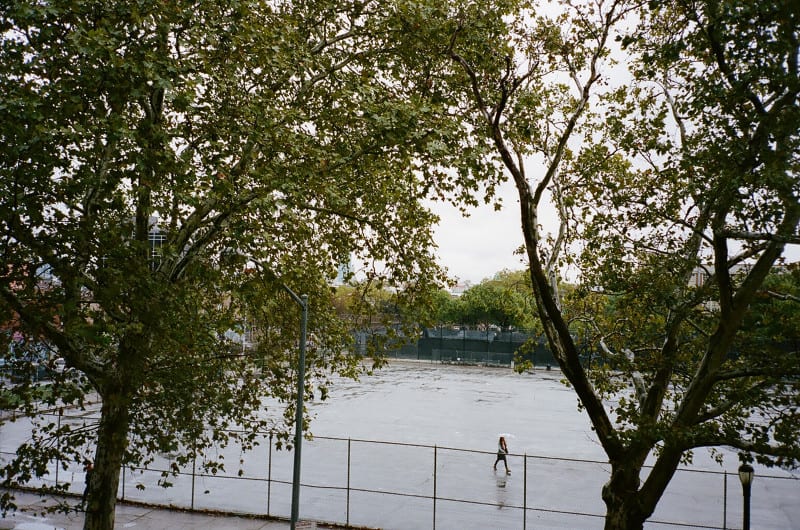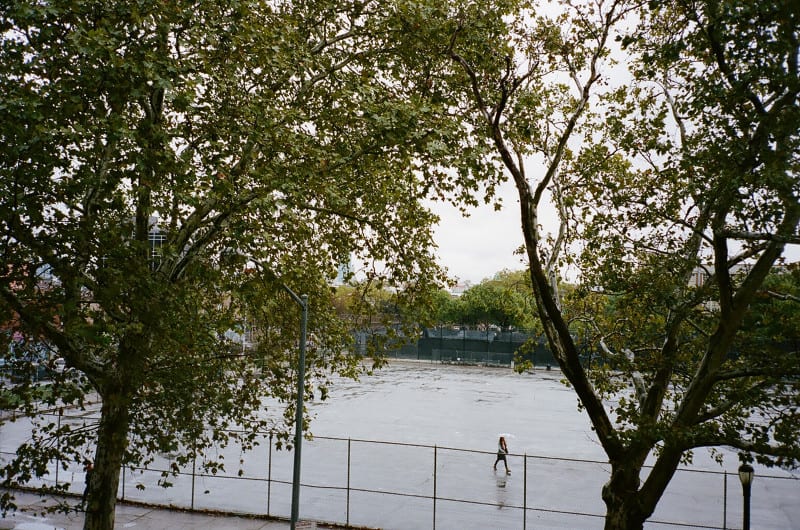 For this trip I decided I wanted to stay in Brooklyn because I had never really spent time there. We ended up staying at the McCarren Hotel and Pool in Williamsburg. The location was perfect and the hotel was affordable. We arrived at night and got to walk through the throngs of people in tight hipster pants (ok, I was wearing tight hipster pants also, whatever) drinking beer while wheeling our suitcases. I have never really experienced that kind of neighborhood before, where everyone was hanging out, all in the same age range. It's kind of hard to explain, but that doesn't really exist in LA. It's so much more spread out that you don't really get that same kind of sense of neighborhood that I felt when we made our way to the hotel. Anyway, our hotel borders McCarren Park and we were so tired, we just wanted to sleep. As we were falling asleep we were awaken with what could best be described as a drum circle taking place in the middle of the park. Hilarious.
ABOVE: View from the hotel room + park across the street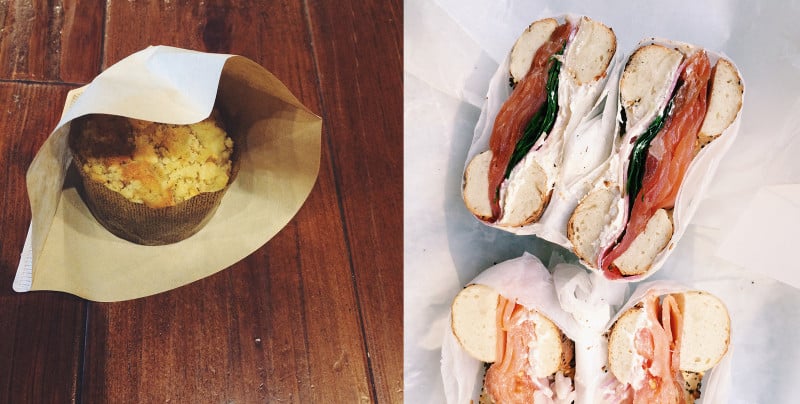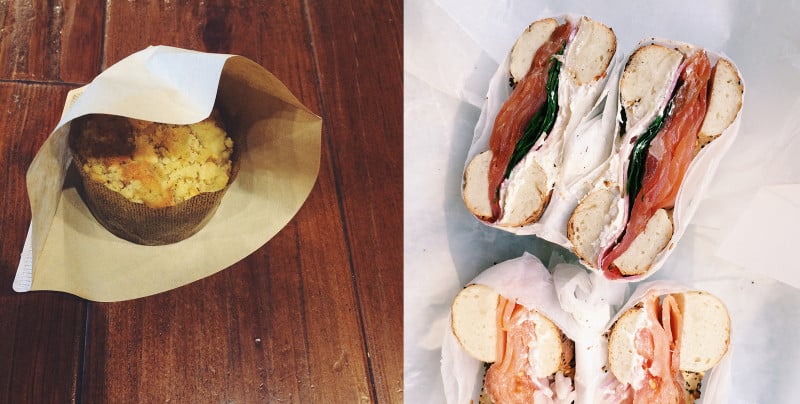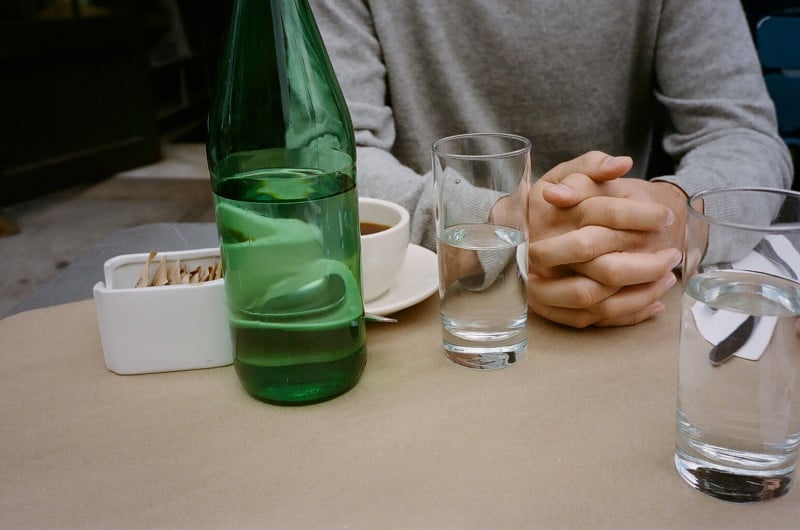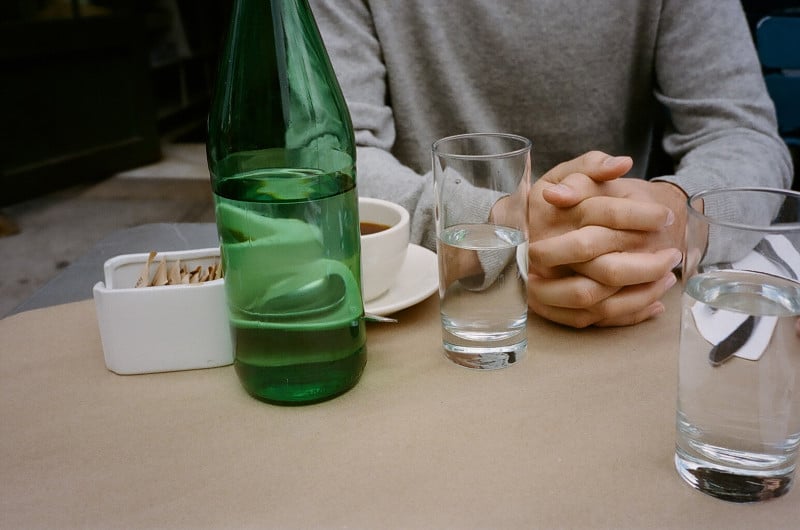 Breakfasts were usually pretty epic which made for a lot of skipped lunches. Black Seed Bagels (pictured above) was delicious. The beet cured salmon is probably the most beautiful salmon I have ever seen. It was a gorgeous magenta color. Crazy beautiful.
We also went to Blue Bottle and got a muffin in a coffee filter. Cute.
Also went to Marlow & Sons for breakfast. I got a biscuit with egg and bacon and it made me think about how I need more biscuits in my life.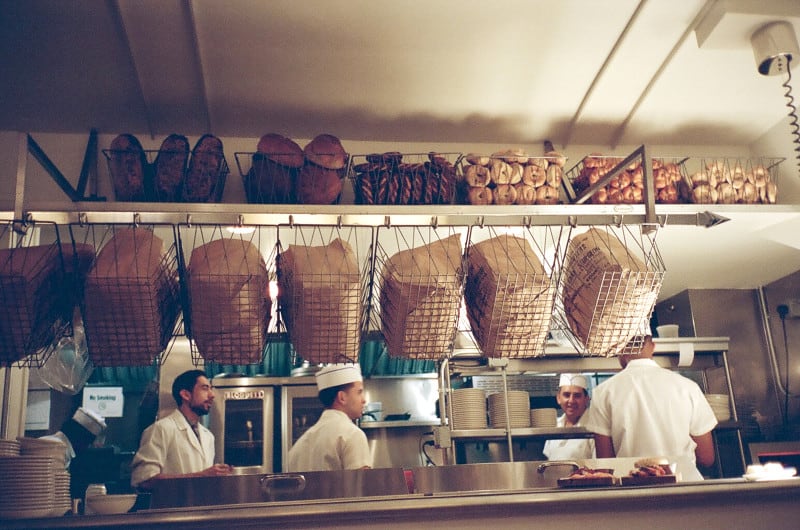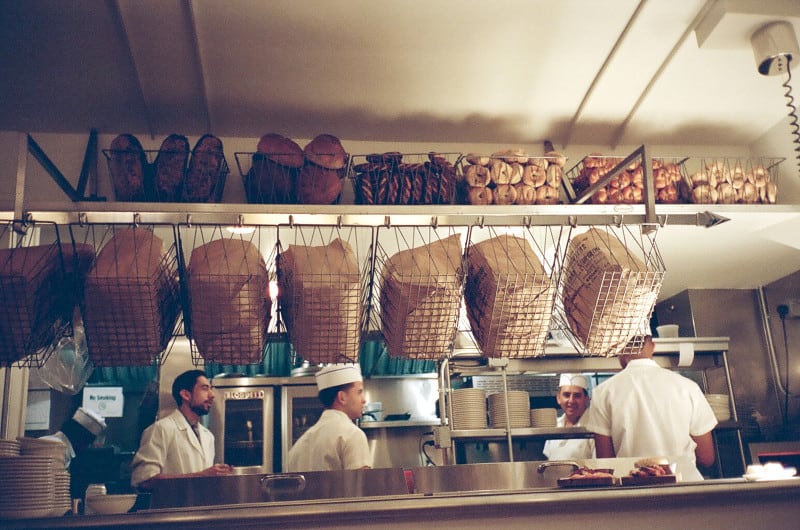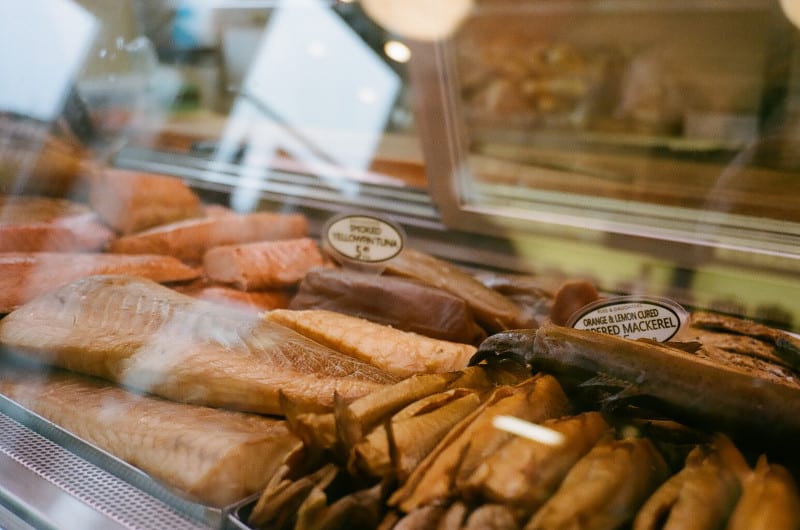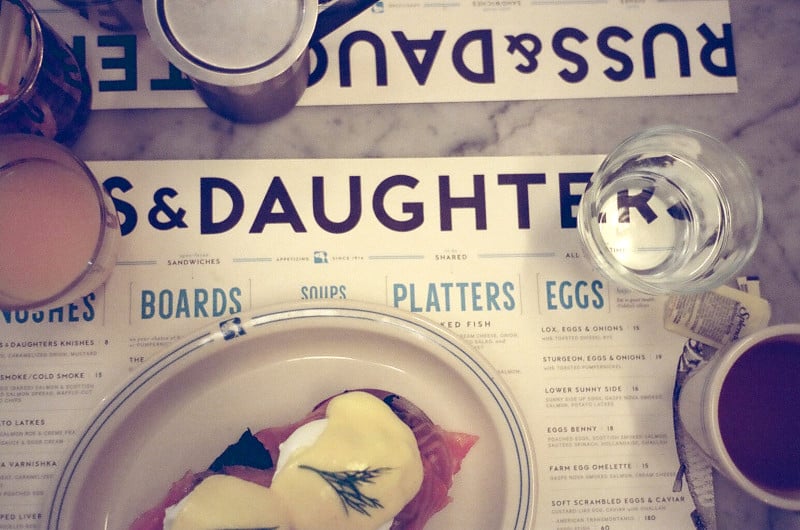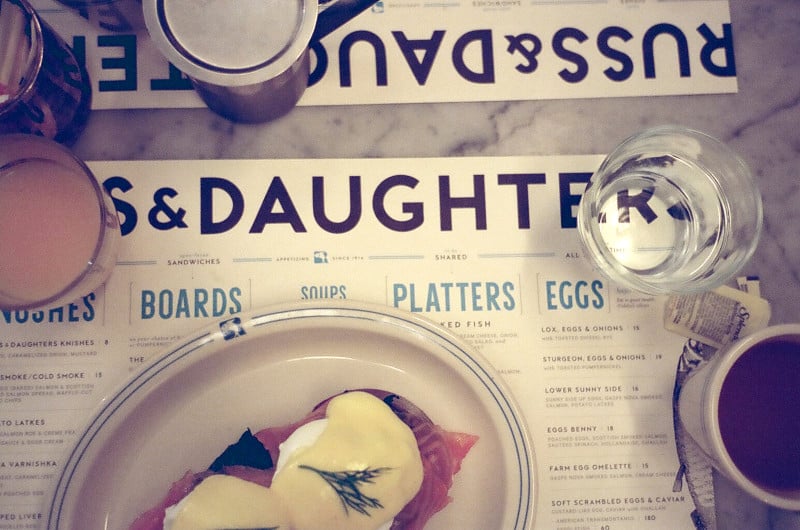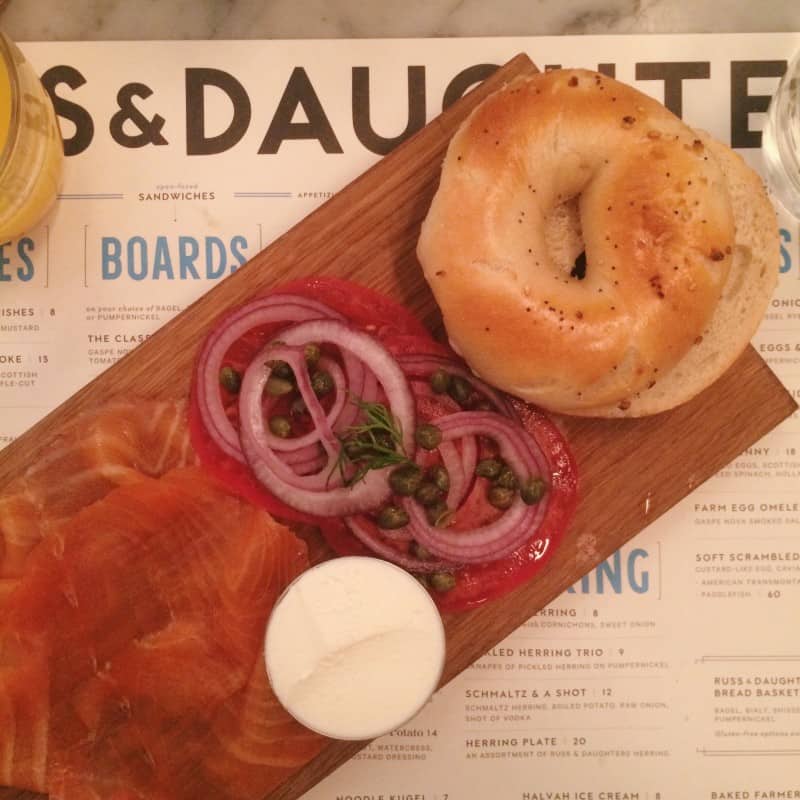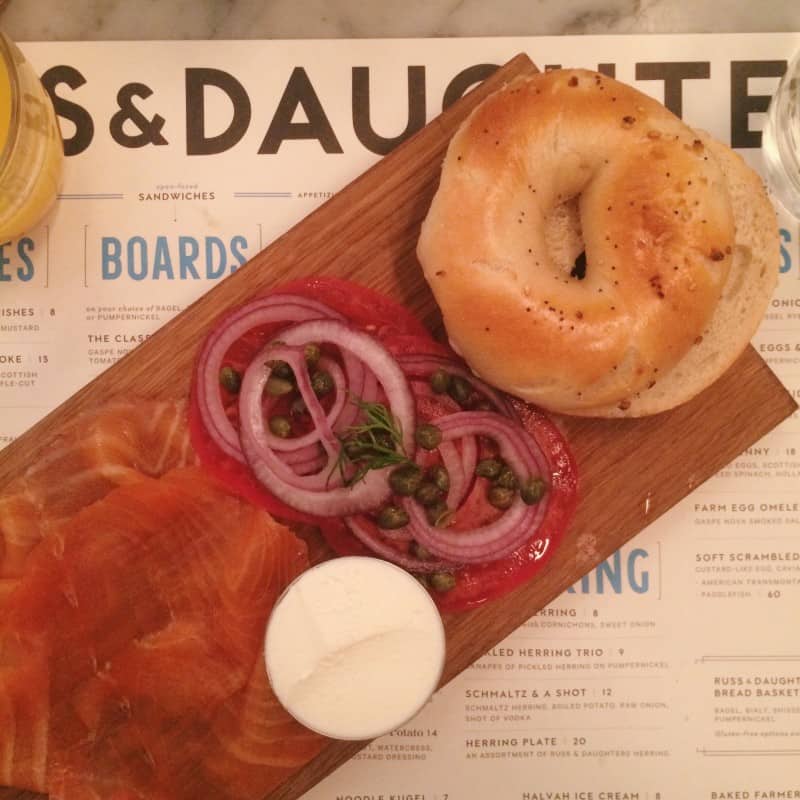 We went to Russ & Daughters, which was delicious and perfect. Perfect as in everything was crafted impeccably. They had wallpaper in the bathroom that was a pattern made out of sesame seeds! WHUT.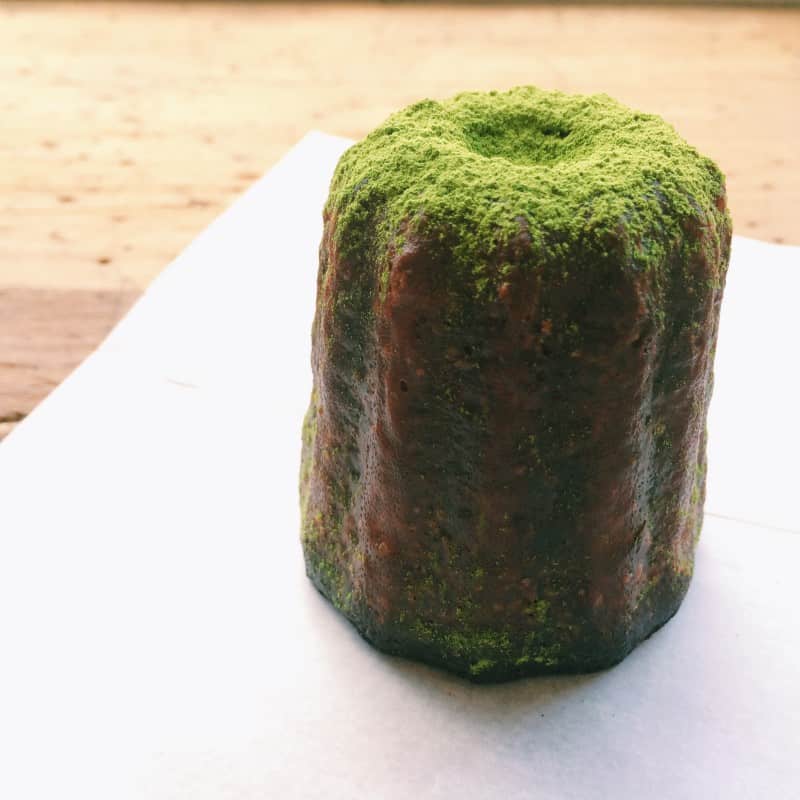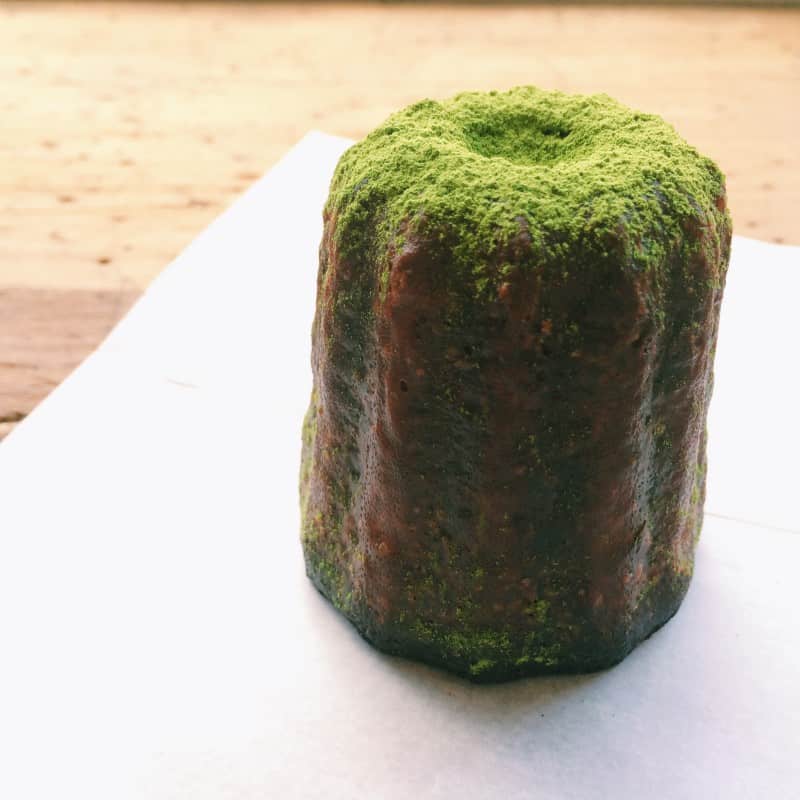 I also had a matcha Canelé at this place called Matcha Bar in Williamsburg. I LOVE matcha and have been obsessed with it for years. I've never had a matcha Canelé before, and now I think about it too often. I really with this place existed in LA, I would be there too often probably.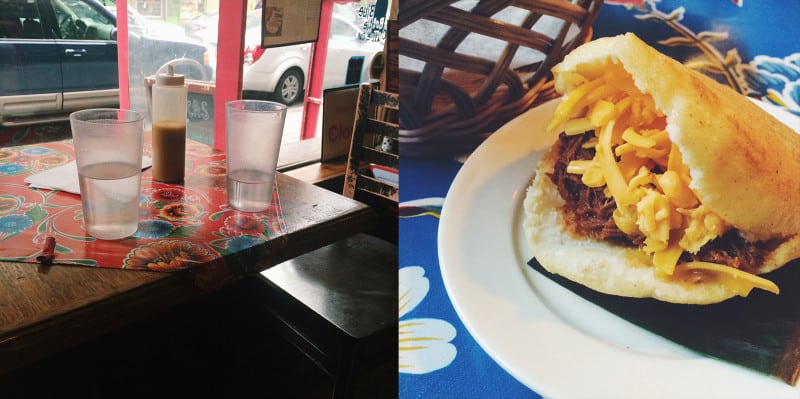 Caracas Arepa Bar has become some what of a tradition for me. A long long time ago, before this blog even existed Jenny and I made a trek out to NY for business and went here. We were in love with this place and arepas and talked about craving them for a long long time after. Now every time I go to NY Caracas is a must go. I always got for the traditional Shredded Beef and Cheese. We also got the Tostones and they were amazing.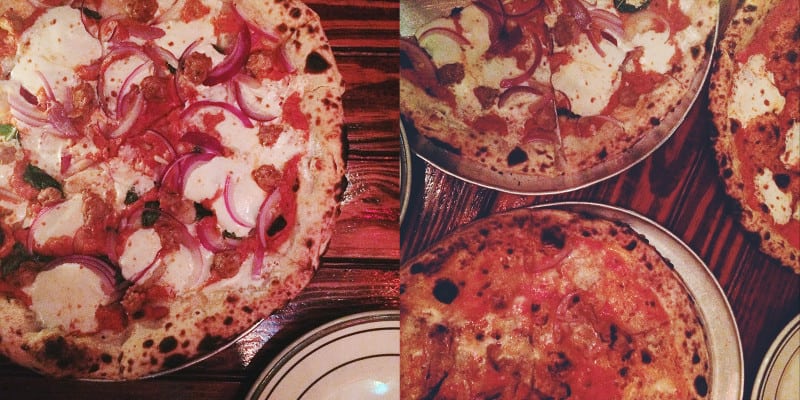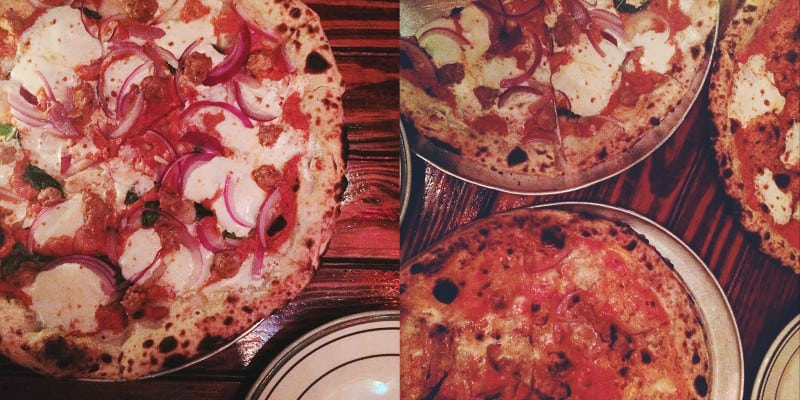 We went to Robertas Pizza with my friend Donny which was worth the wait. Loved their crust.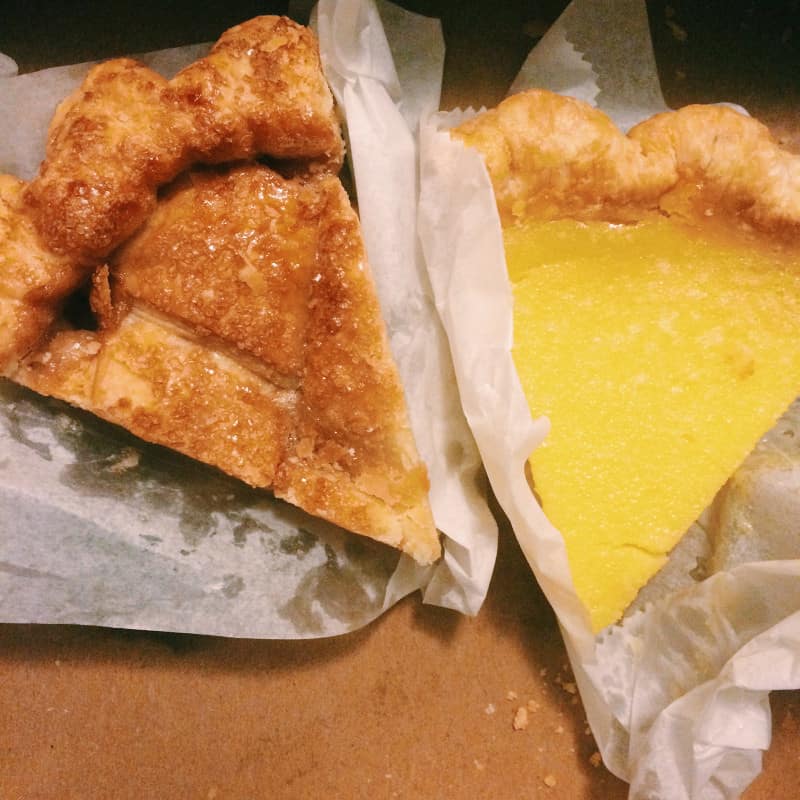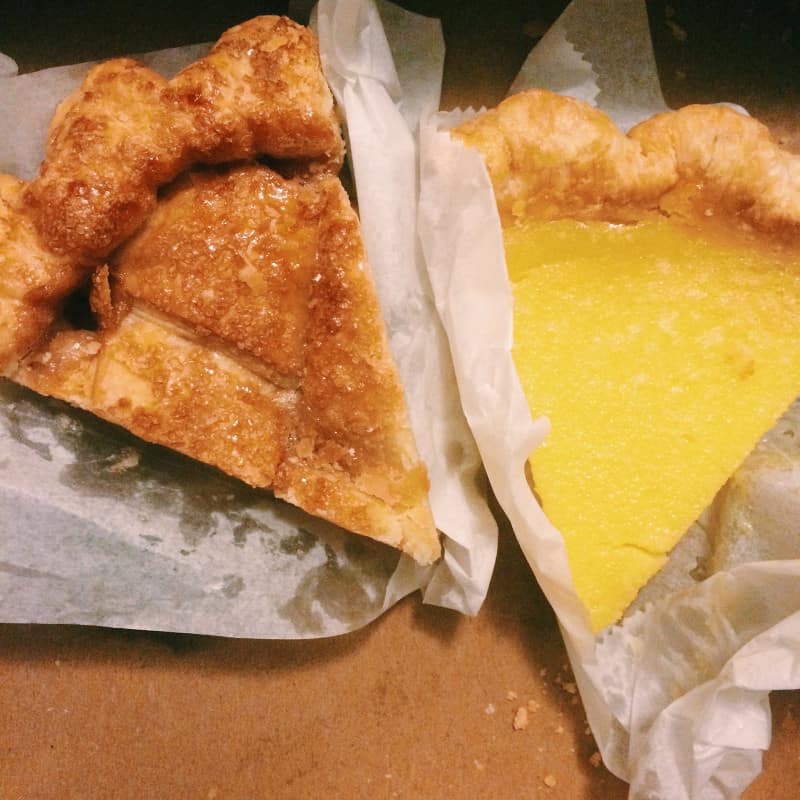 I was very excited to finally go to Four & Twenty Blackbirds to try some pie. I have always been a big fan of their book, and their instagram.
Went to Shake Shack. It was a really good quick lunch. This can best be described as the In and Out of the east coast. I wish though, we had been here when this happened. Bummer.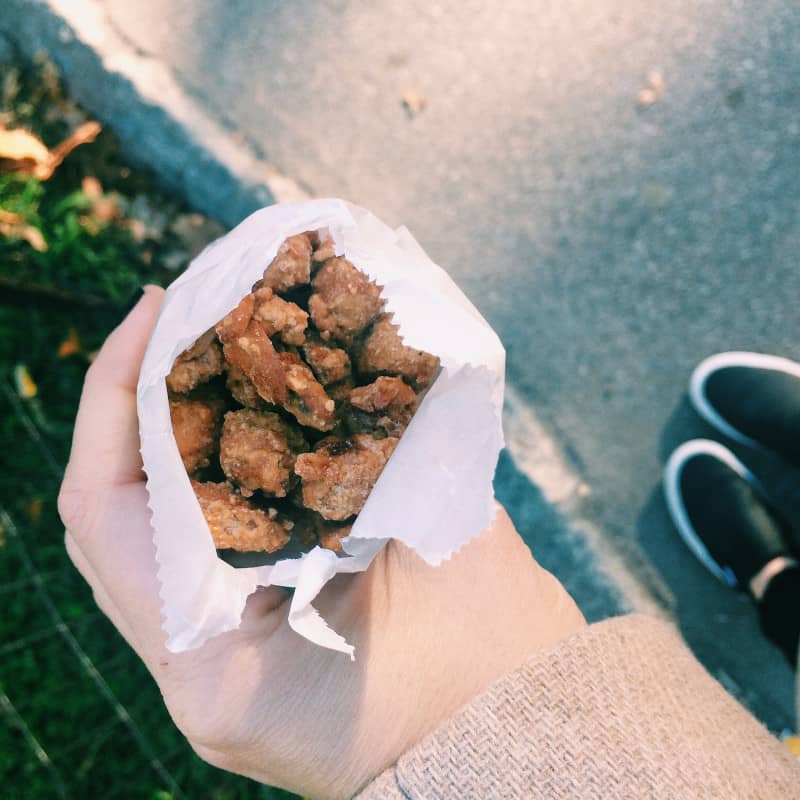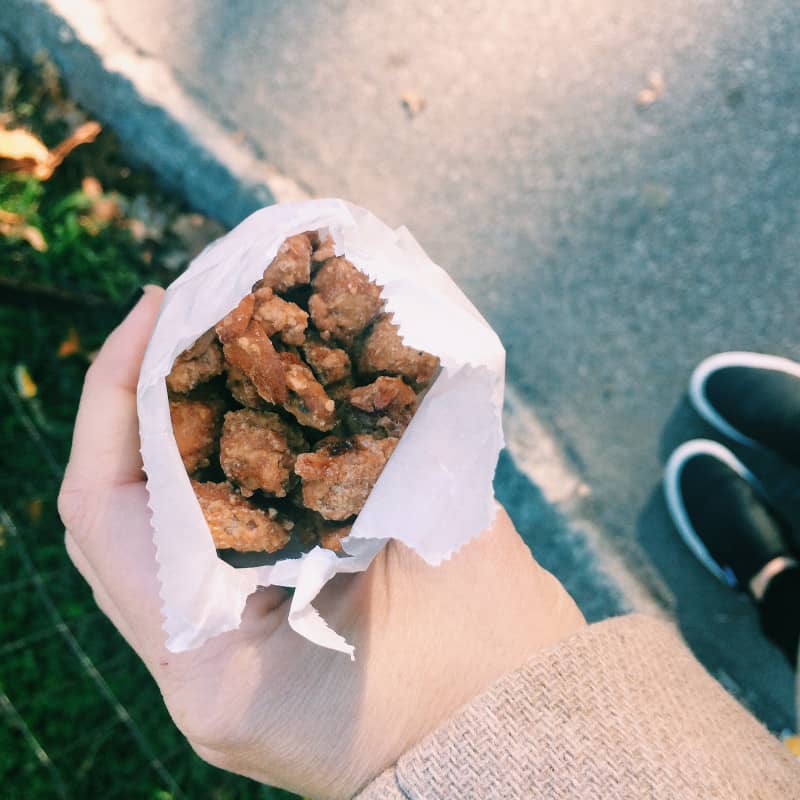 One of my favorite parts of the trip was going to Central Park. The leaves were just starting to turn, and it was really beautiful. I hadn't ever really spent much time in the park before, so it was really nice to be able to roam around in perfect weather. I got some candied cashews (pictured above) to munch on, couldn't have been more perfect.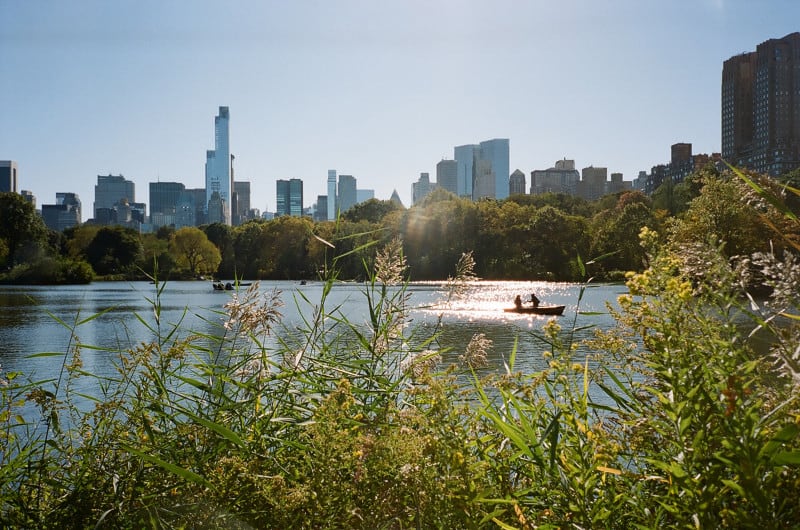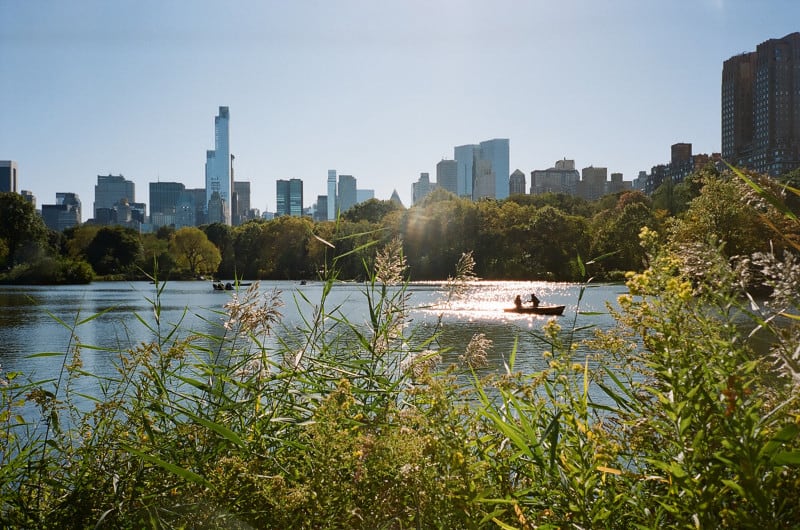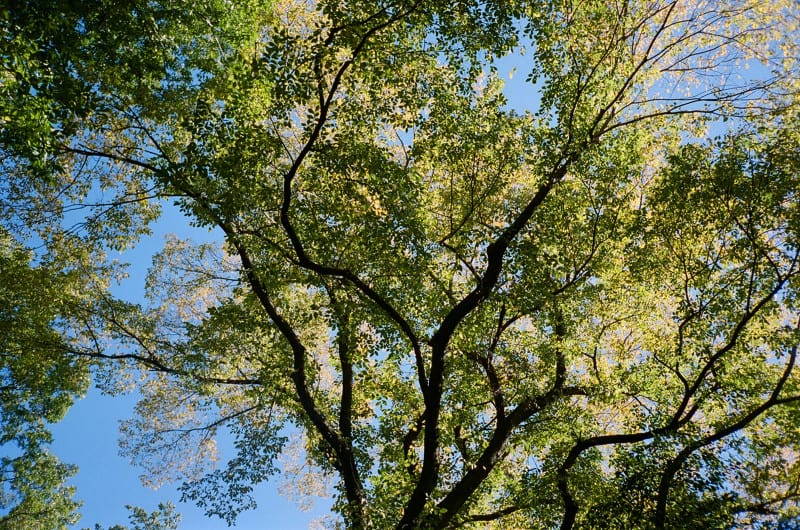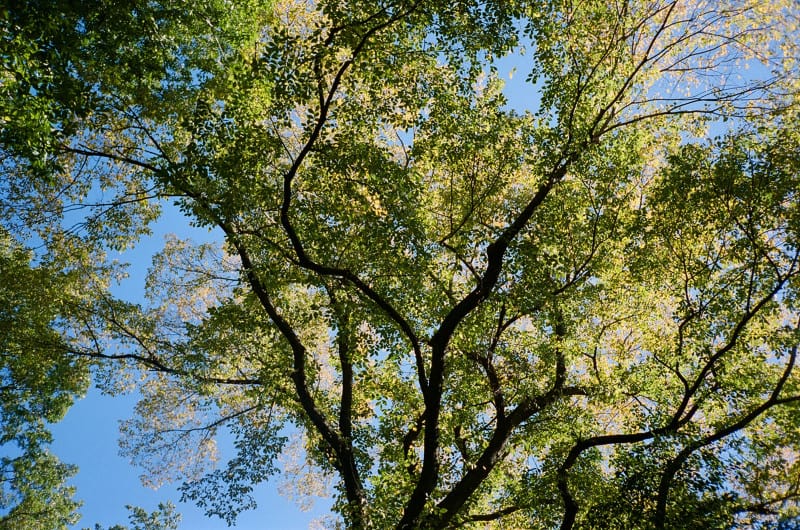 We also walked along the entire high line, which was really beautiful. Some of the plants they had up there were very unusual and it was such a nice leisurely stroll.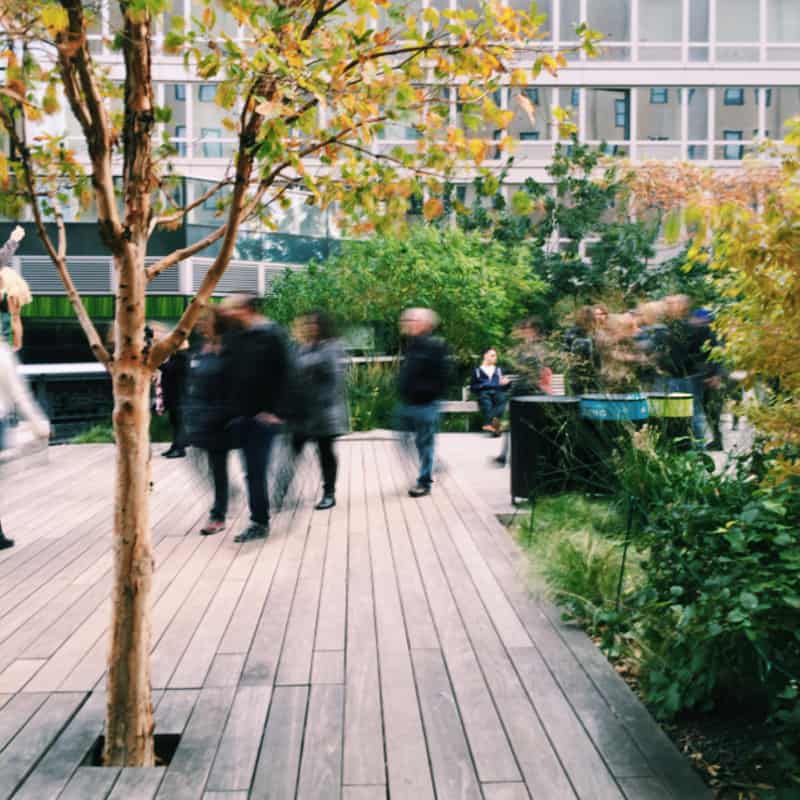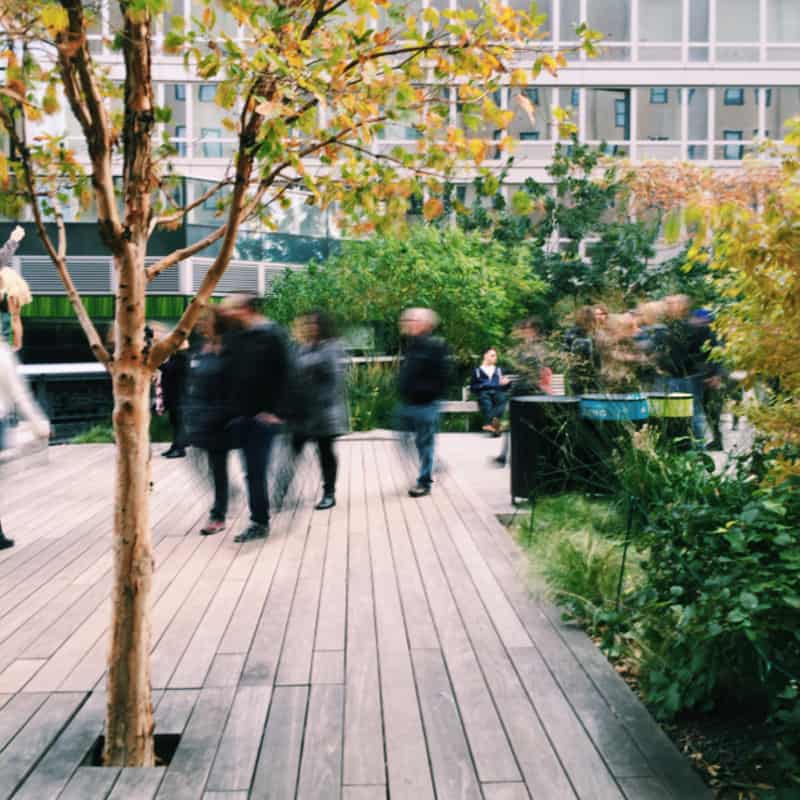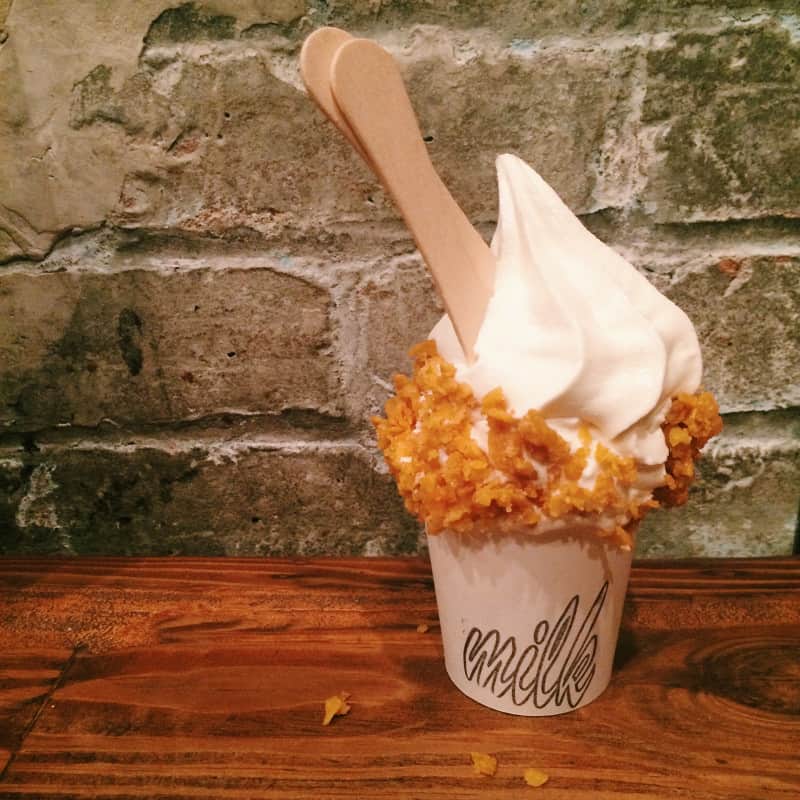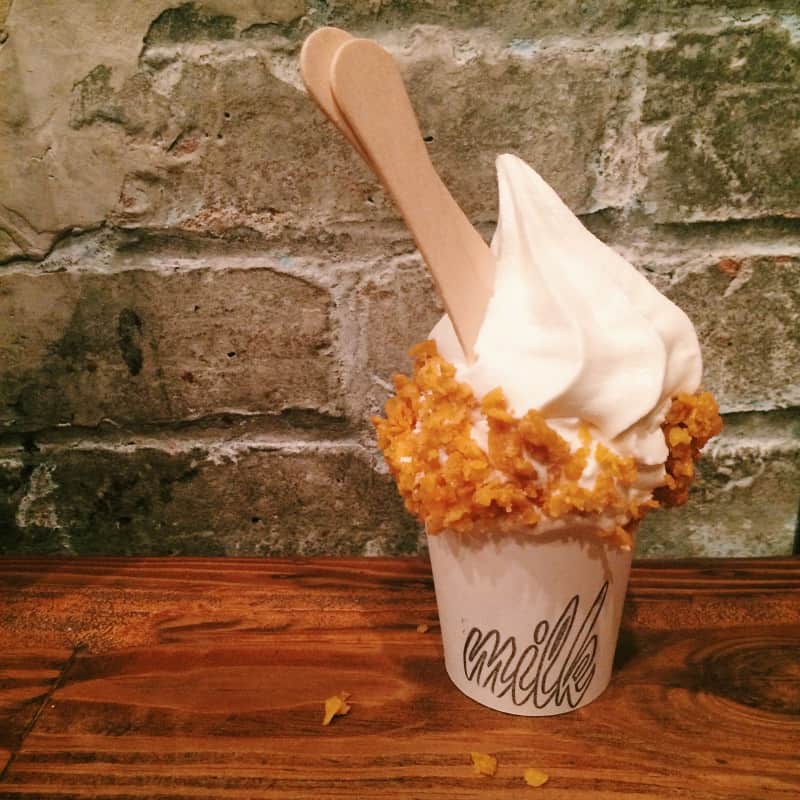 I am not sure how many times we had dessert at Milk Bar, but it was more than once I'll say that. I had their fruity cereal shakes, I wish I was having one right now. OR this Thanksgiving croissant! I wish we would have been there while that was on the menu!
It rained a little while we were there, such a nice break from the super hot (and annoying) weather we had been having in LA. I loved walking around NY at night in the rain.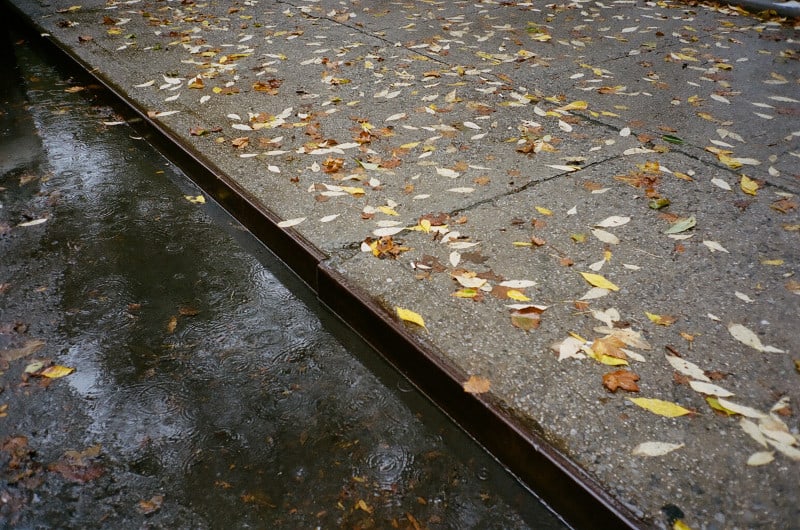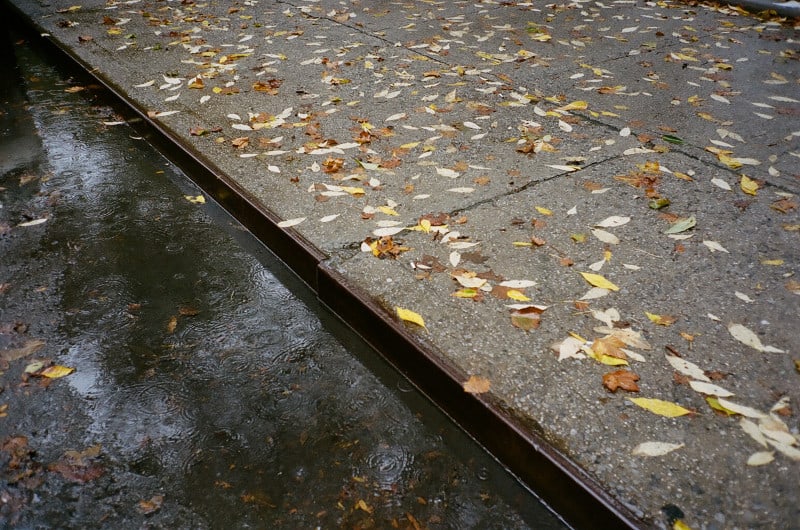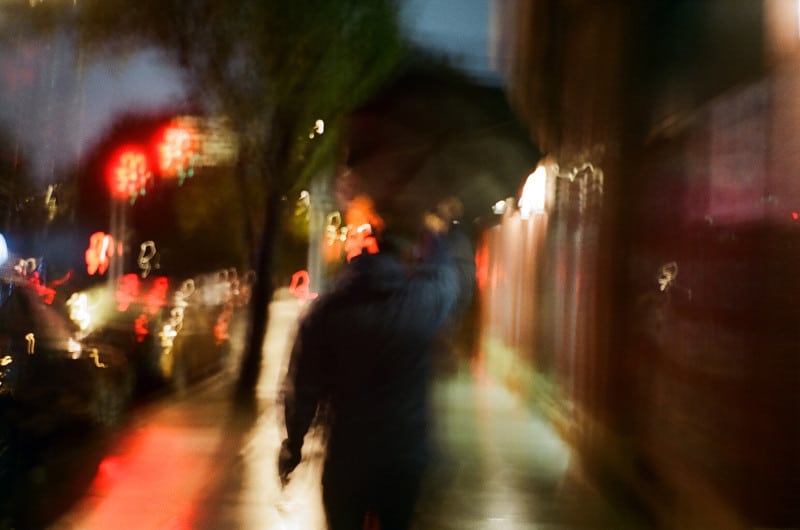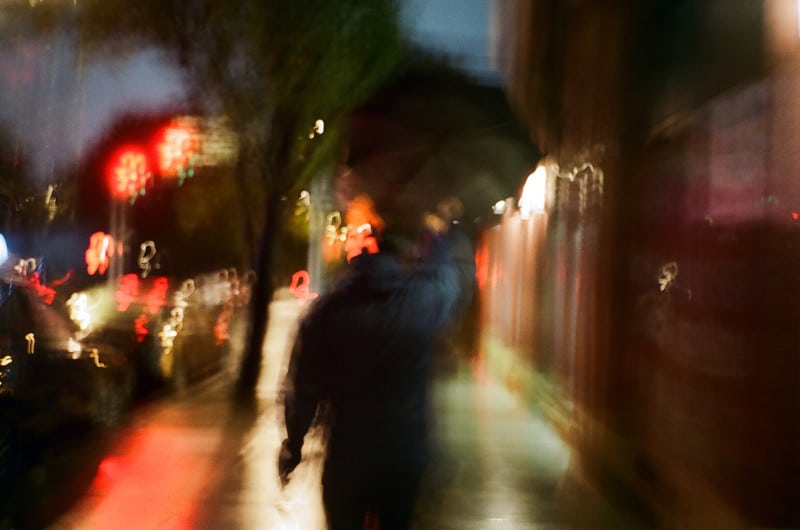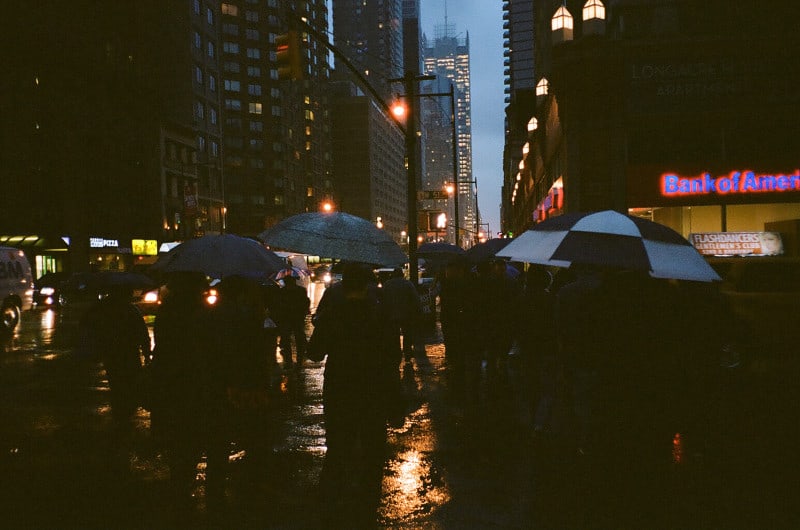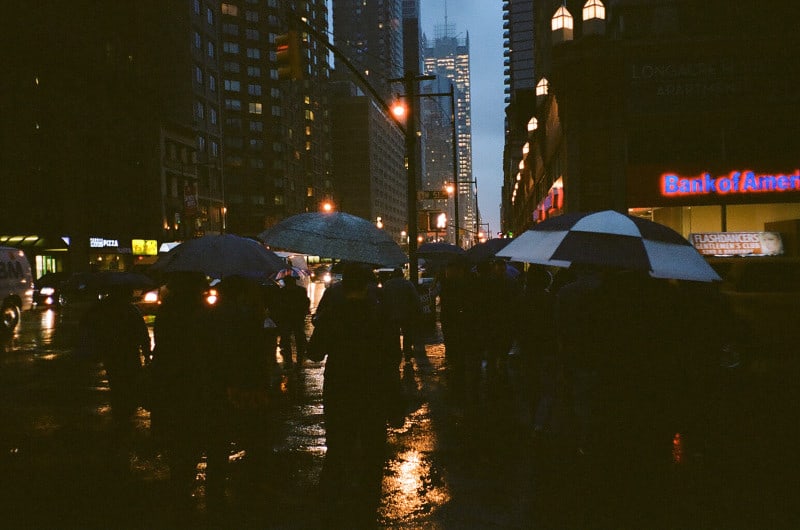 Near the end of the trip we took a little excursion to go to Dia: Beacon. You take a two hour train ride there right along the Hudson. It wasn't the best and most clear day, but it didn't really matter because it was still such a beautiful ride.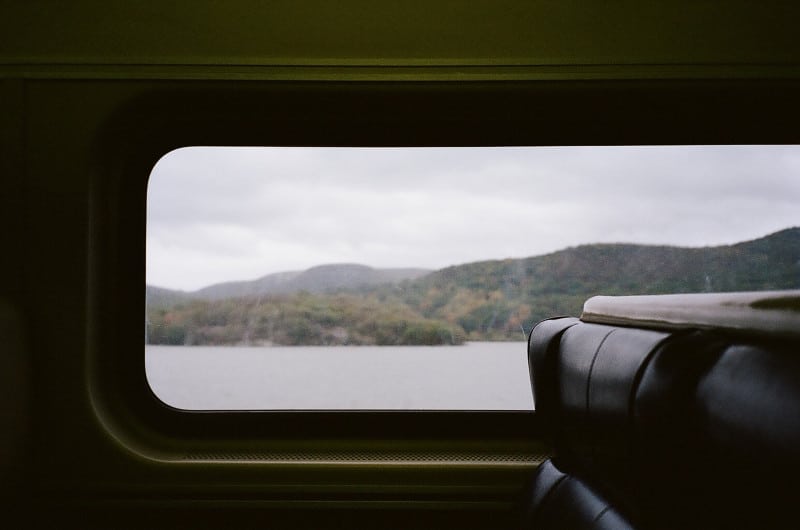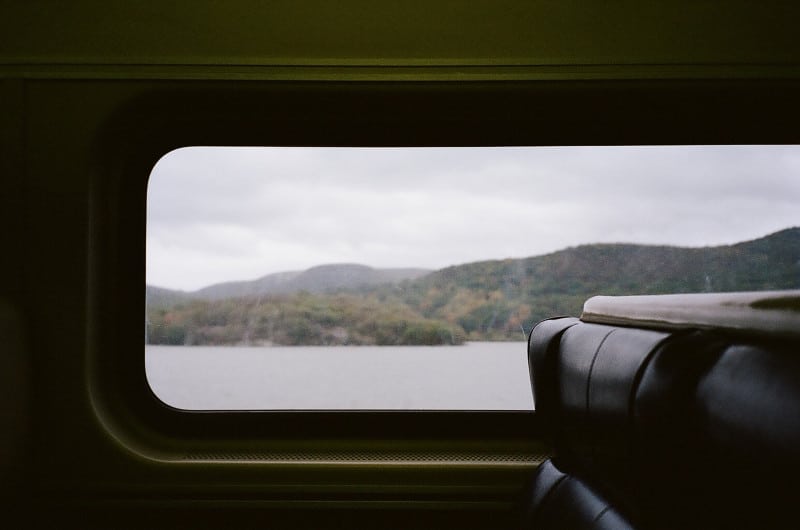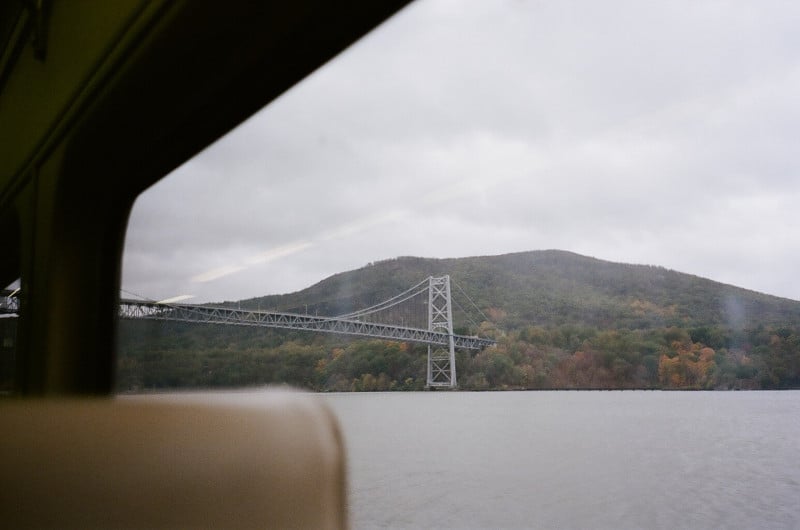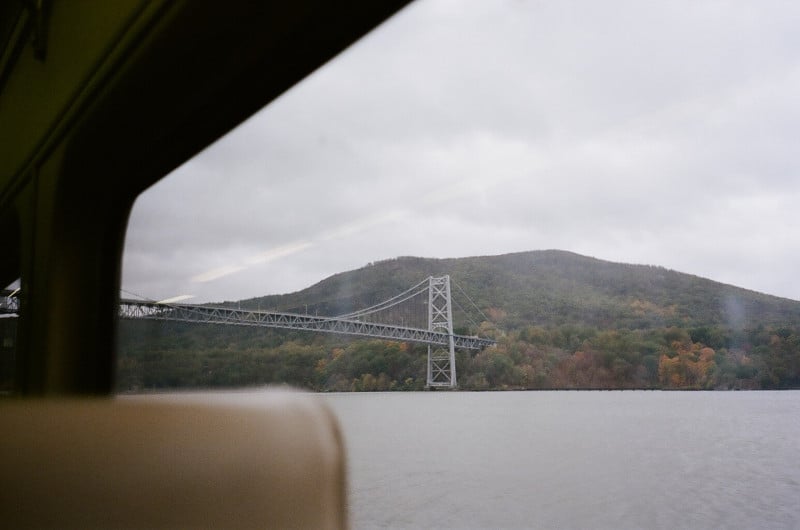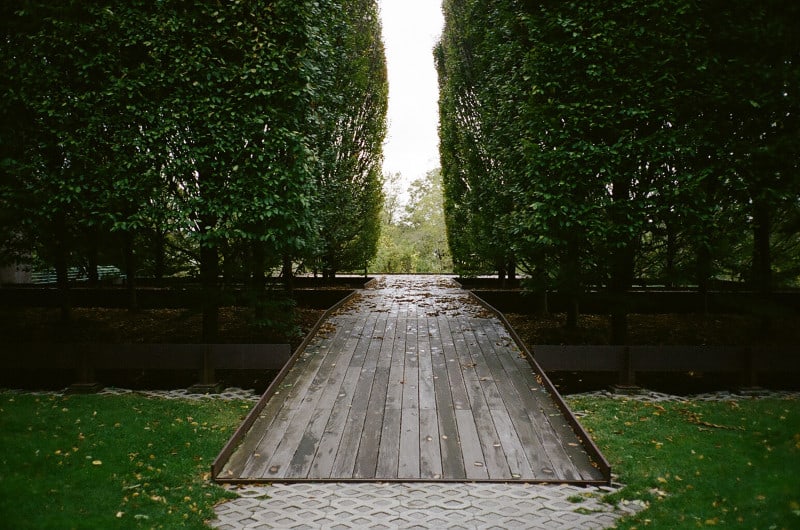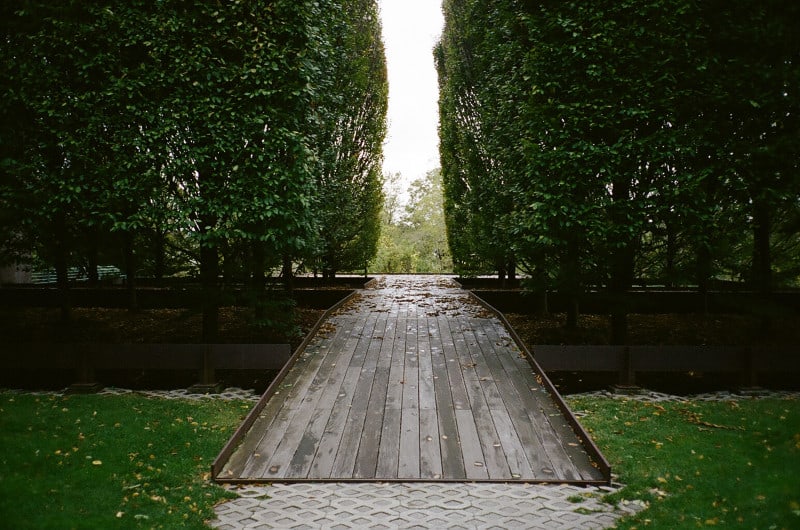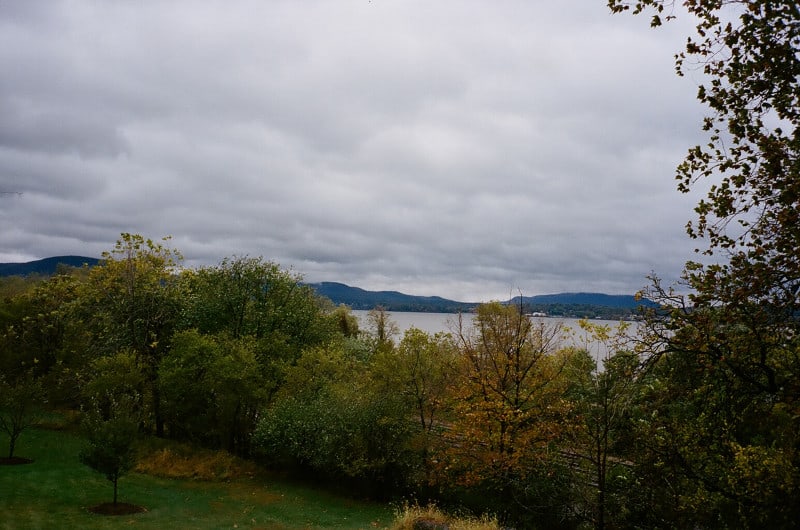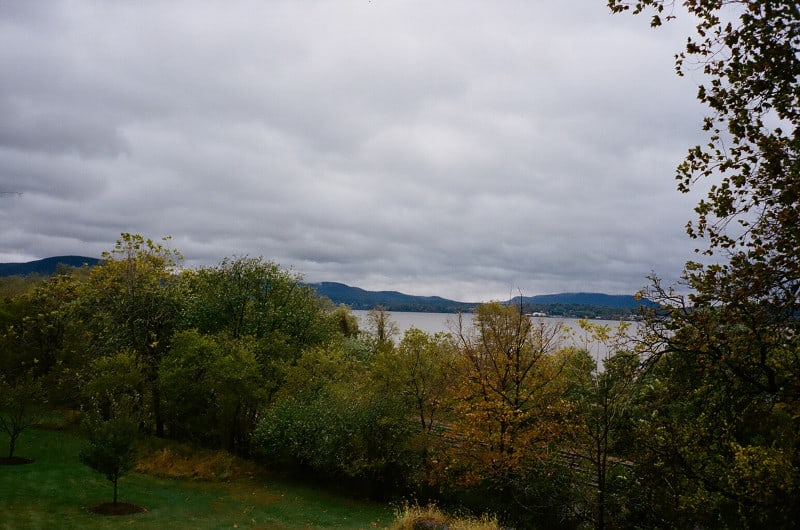 Overall it was such a nice trip, even though we didn't quite get to all the places we wanted to eat. Some places we ate that are not pictured are Gramercy Tavern, which has been amazing every single time I have gone. We also ate at Estela which was very impressive. There was also Bar Primi which has amazing pasta, and the The Spotted Pig for a burger. Such a great trip!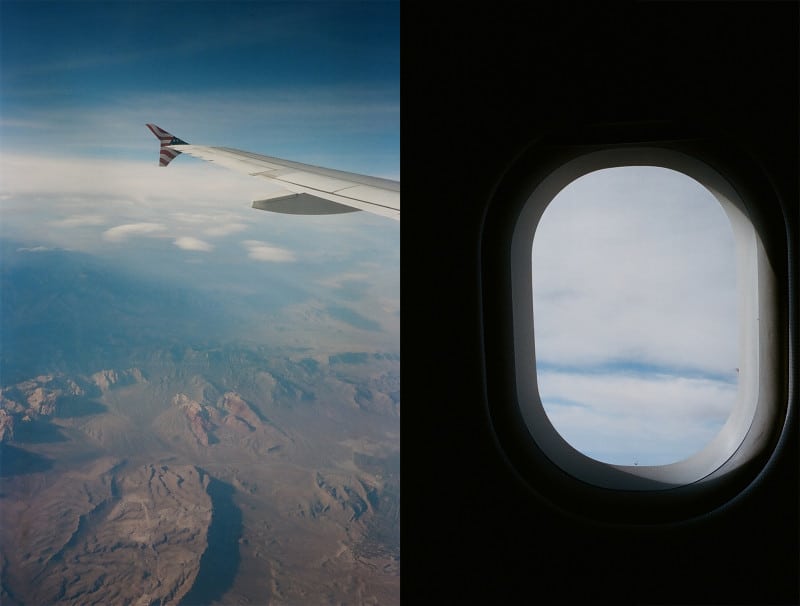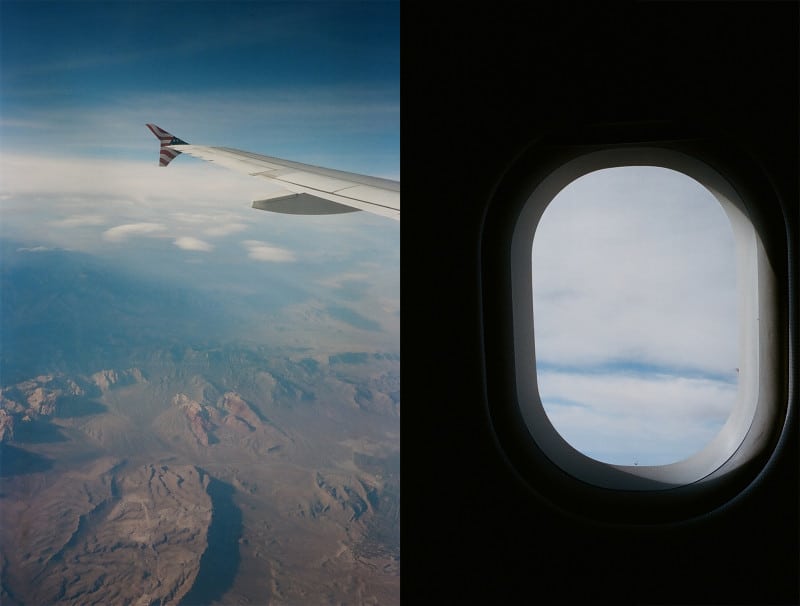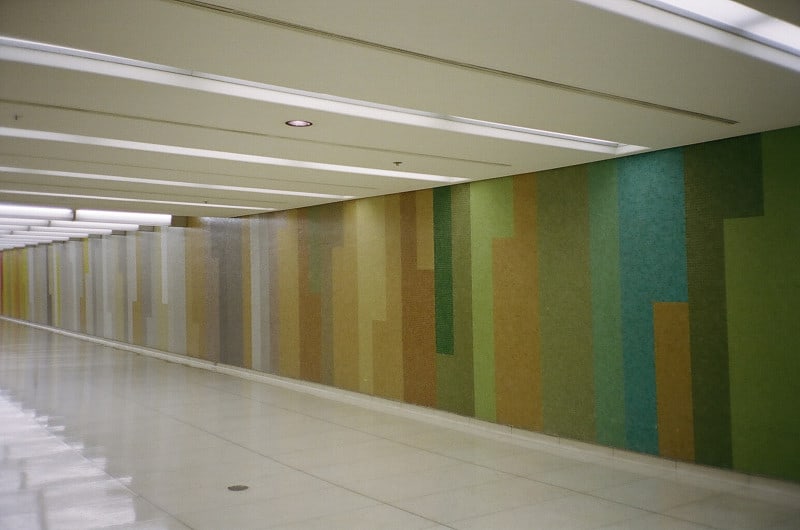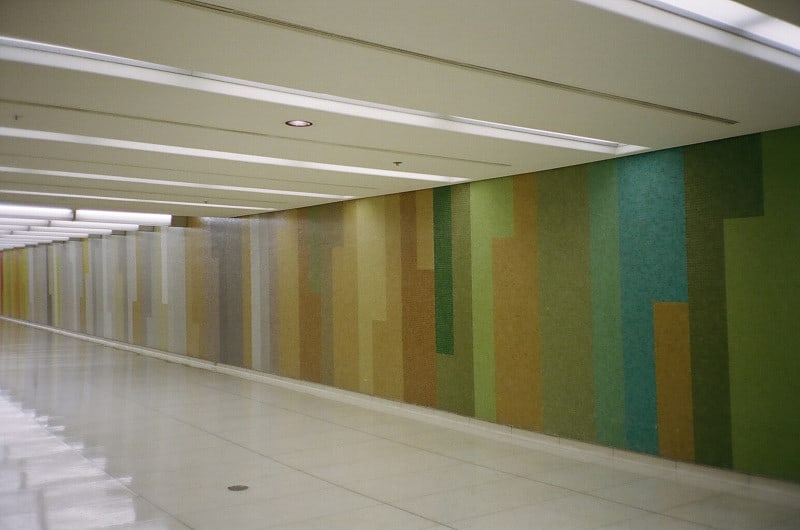 Pictured above: Plane ride home and everyones favorite hallway at LAX.
Some places that were on our list that we didn't make it to:
Burrow
Bien Cuit
Porchetta
Mile End
Meat Hook Sandwich
Saltie
Maison Premier
I'll be saving those for next time. :)
♥ Teri
Check out our Aspen Food & Wine Post, and our Pork Filled Weekend in Chicago!