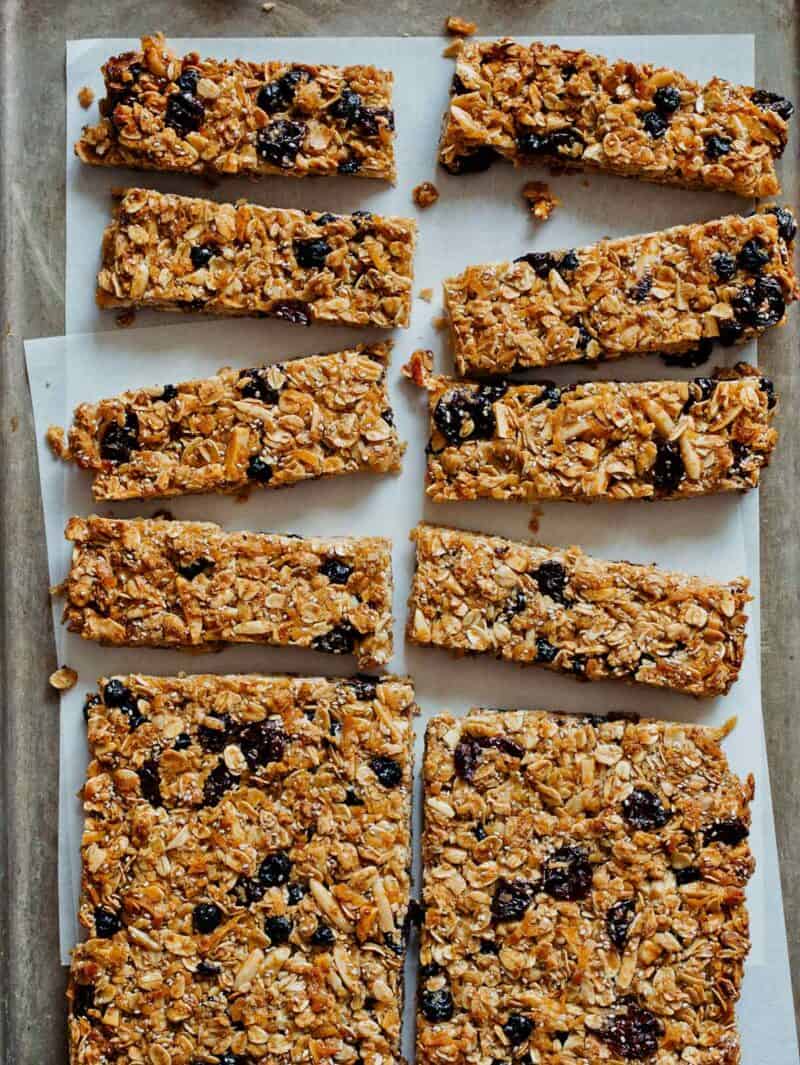 Hi guys! If you didn't notice we took ourselves a little break last week from the blog, and now we are back! WITH granola bars for you. Granola bars are one of my favorite things to make. They are so easy, and the flavor options are endless. They make the perfect snack, and they are even more perfect for summer. Its fun to think of bringing granola bars hiking (which I will NOT do until LA turns the heat down), or to a cute picnic (again, turn the heat down). This one is for all you people who go running early in the morning and post it on instagram, and make me feel like a blob because I am viewing that photo 4 hours after you posted it in bed. Snack away!
♥ Teri
Here are some more snack recipes you might like: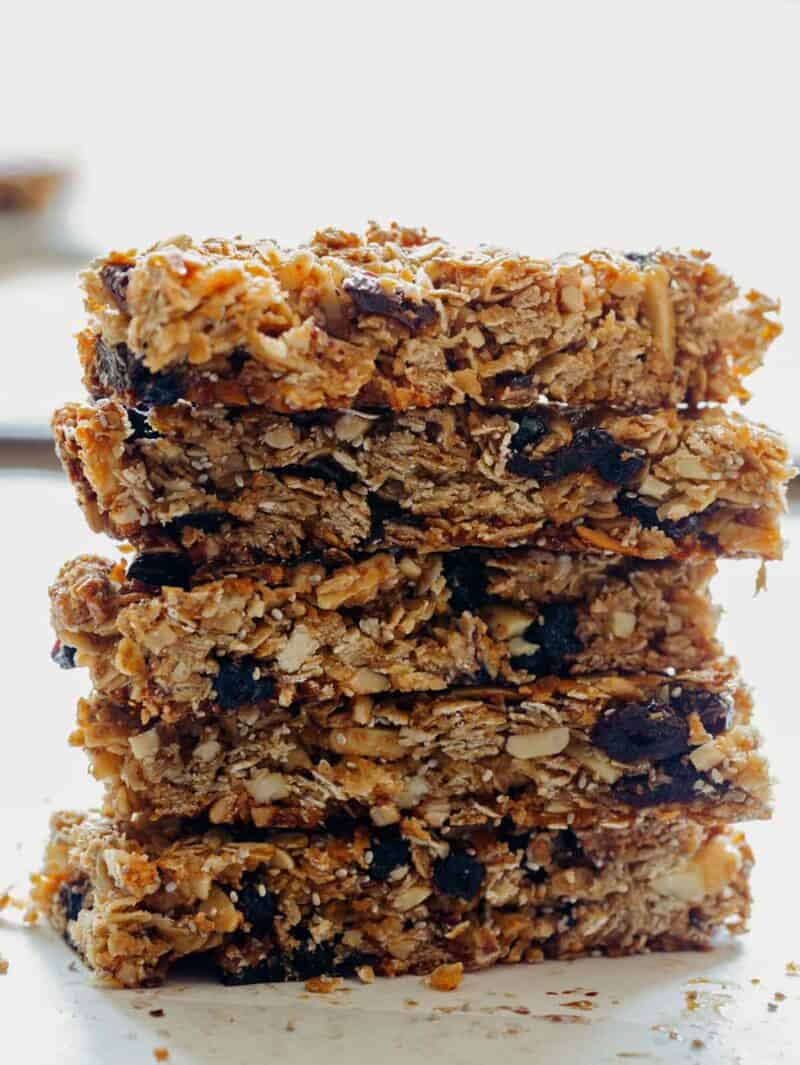 Hungry for more?
Subscribe to never miss a recipe.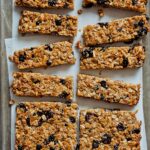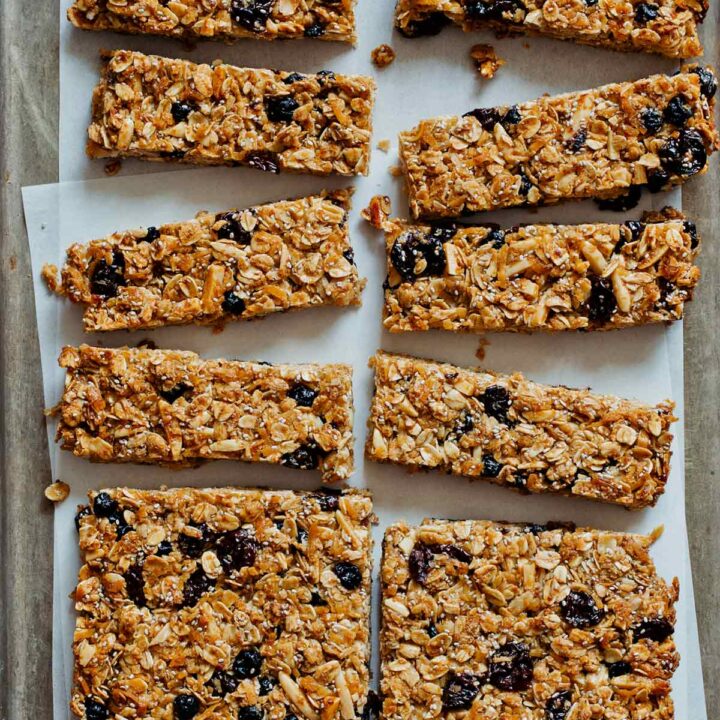 ---
Homemade Granola Bars
INGREDIENTS
3

cups

rolled oats, lightly toasted

1

cup

slivered almonds, lightly toasted

¾

cup

sweetened coconut flakes, lightly toasted

½

cup

chopped walnuts, lightly toasted

½

cup

wheat germ

2

tablespoons

flax seeds

1

tablespoon

chia seeds

optional

⅔

cup

maple syrup

½

cup

coconut oil

⅓

cup

honey

2 ½

tablespoons

light brown sugar
mix-ins
1/2

cup

each dried cherries and blueberries

OR 1 cup dried fruit of your choice
INSTRUCTIONS
Line the bottom and sides of a 13"x9"x1" baking sheet (aka a quarter sheet pan) with parchment paper, leaving a slight flap of parchment on all sides, hanging over the edge. Lightly grease with coconut oil and set aside.

Place first seven ingredients into a large mixing bowl and toss together.

Pour the maple syrup, oil, honey, and sugar into a small saucepan over medium heat and stir together. Simmer for about 5 minutes or until sugar dissolves.

Pour contents of saucepan over the oat mixture and stir together until fully incorporated. Fold in dried fruit until well combined.

Pour mixture into the prepared baking pan and press down until you have one big rectangular block of granola. Bake for 35 to 40 minutes or until light- golden brown (you don't want the top to get too dark because the rest of the sides will be slightly darker).

Remove from oven and allow to cool for about 10 minutes.

Lift the granola out of the baking sheet, and allow to completely cool before cutting into bars. Serve.