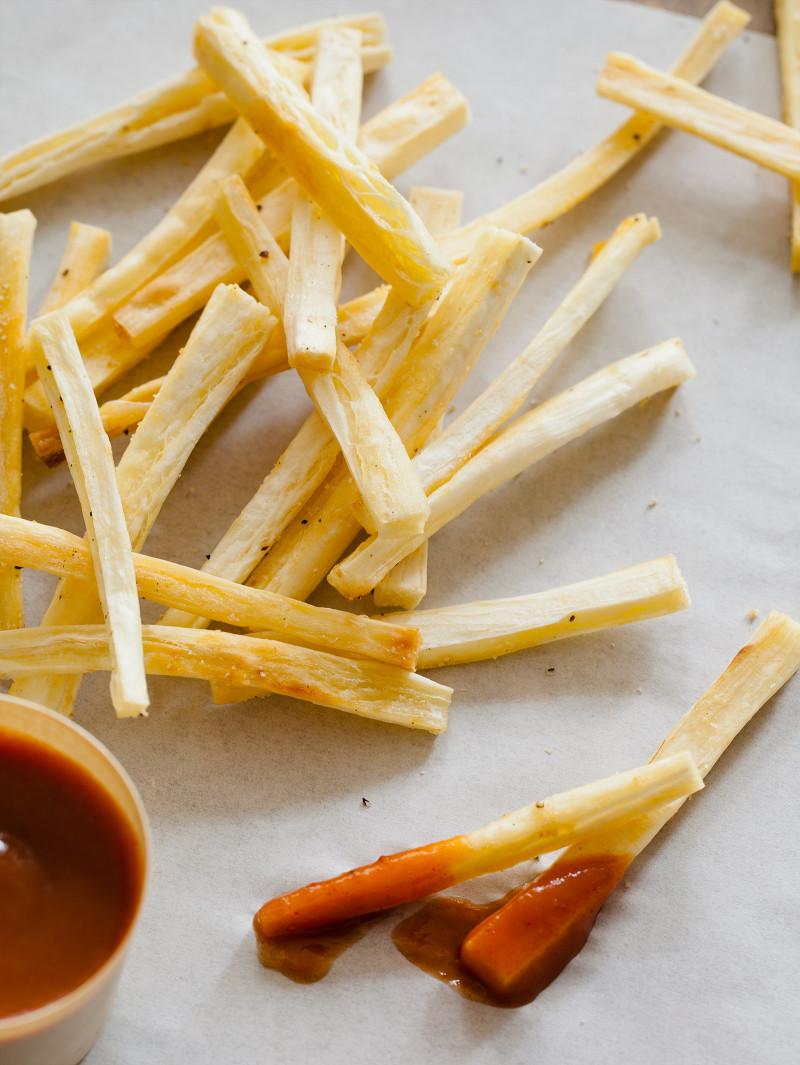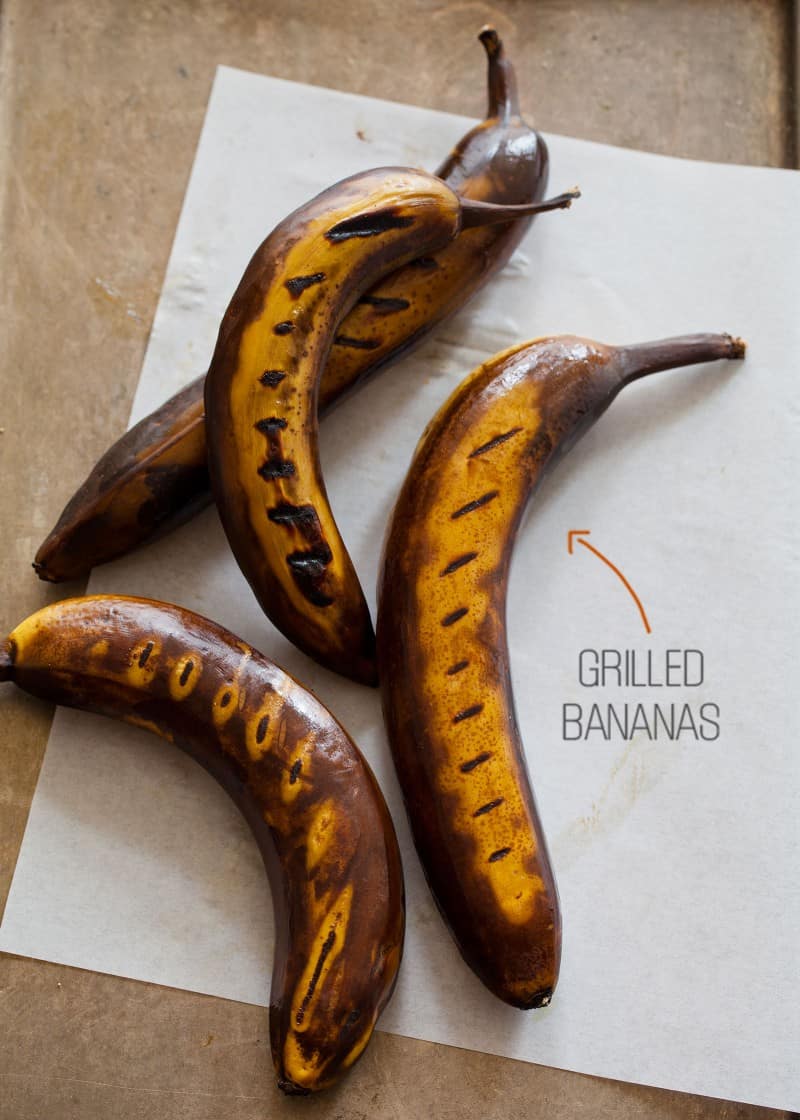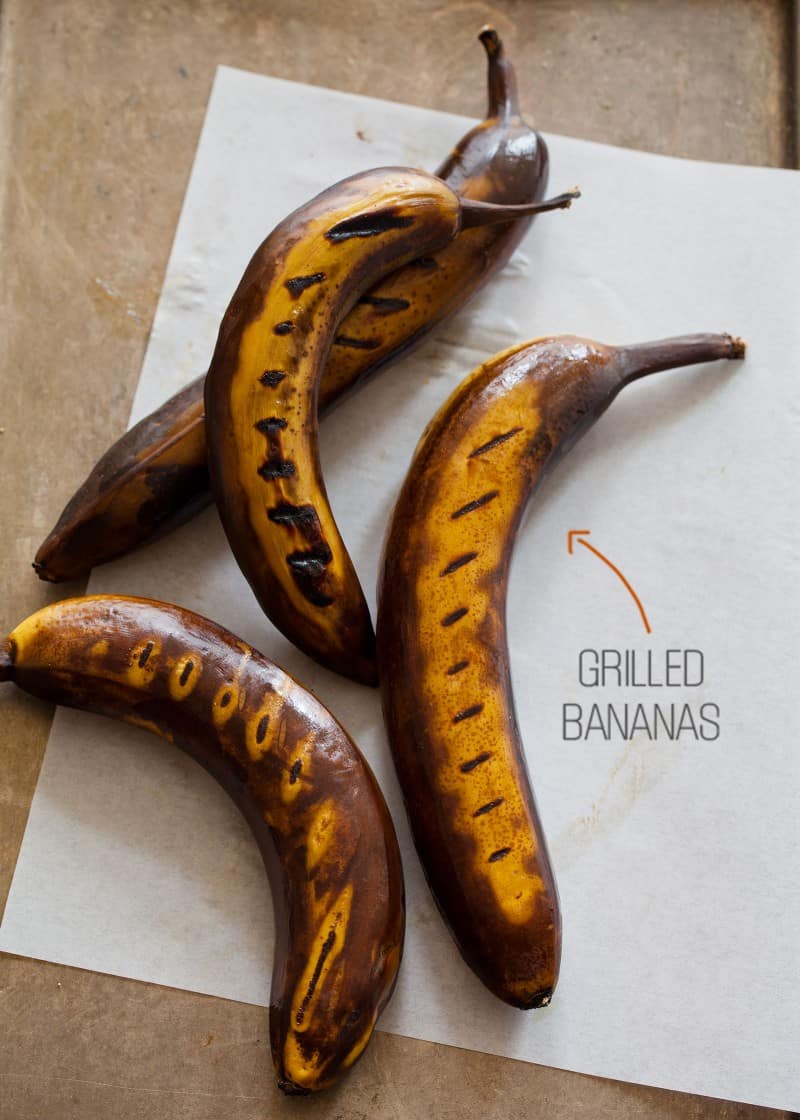 Hi All! So by now I think you've all noticed that we get a lot of our food inspiration from all around the world and we have a little thing for international cuisine. I think there's something so refreshing as well as fascinating about cultural gastronomy with no particular emphasis on "fine foods". Growing up I was lucky enough to travel to a number of places around the world because my parents loved (and still do love) to travel; neither having been able to do much traveling themselves while growing up, made it a priority to take my sister and I to as many places possible so we could explore the world from an early age [just one of hundreds of reasons I will be forever grateful for my wonderful and inspiring parents].
Another thing about my parents, which I LOVE, is that whenever they're in a foreign country they're all about eating where the locals eat. We have travelled great lengths for a good authentic meal….one in particular was a little trip to Mexico years and years ago. My parents had befriended a cab driver who pretty much became our unofficial food guide that whole trip…it was awesome. On our last night we were all in the mood for super fresh grilled fish, our cabbie assured us he had a great place in mind, but that it was a bit of a drive out of town. As long as it was going to be super fresh and tasty, the Park family was game. 4 hours, 1 mountain drive and 1 flat tire later we fiiinnnaaallllyyyy made it to this tiny shack on the beach. Exhausted, grumpy and hungry we ordered pretty much everything on the menu. The last dish that came out was the grilled fish we were all waiting for. It was moist, flaky, flavorful, and unexpectedly covered in this sort of sweet and smoky barbecue type sauce. That dish alone turned all of our moods around and to this very day we still talk about that amazing fish slathered in that even more amazing sauce. I never had a chance to ask them how they made their sauce, but the first time I tasted banana ketchup was the first time I tasted something that even somewhat reminded me of that memorable meal in Mexico.
I made my own version of banana ketchup, using grilled bananas, in attempt to recreate the sauce I once had. I wasn't exactly successful and I don't think I'll ever be able to replicate that very special sauce. What I did end up with though was quite a tasty and unique little ketchup that's great on a ton of things! We've paired ours with some baked yucca fries today…why? No reason really….I just love yucca, especially in fry form! Don't be intimidated by the long list of ingredients, because the recipe itself is quite easy! Enjoy!
xx Jenny
Other recipes you might enjoy: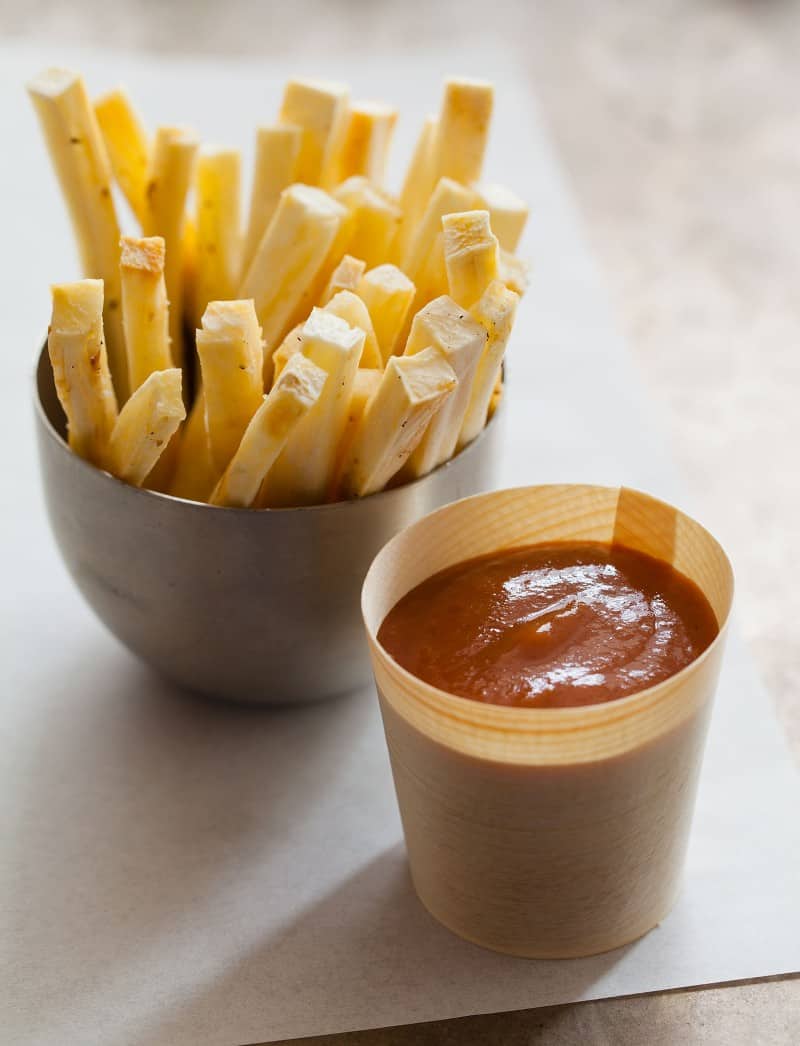 Hungry for more?
Subscribe to never miss a recipe.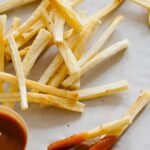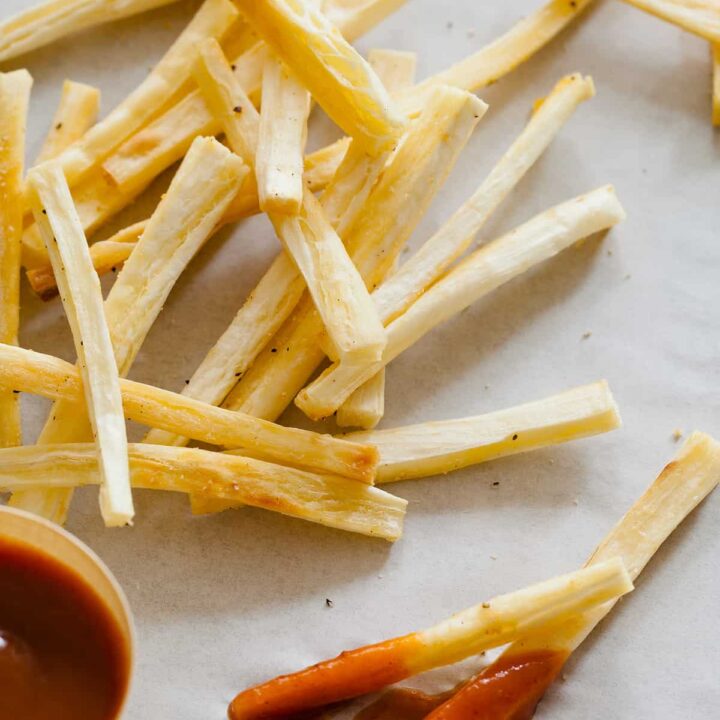 ---
Baked Yucca Fries with Grilled Banana Ketchup
INGREDIENTS
grilled banana ketchup
2

tablespoons

extra virgin olive oil

5

ripe bananas

½

medium

yellow onion, chopped

4

garlic cloves

1

(6 ounce) can tomato paste

1

cup

pitted and chopped dates

1

tablespoon

minced thyme

2 ½

cups

water

2

cups

apple cider vinegar

¾

cup

light brown sugar

¼

cup

molasses

¼

cup

honey plus 2 tablespoon

2 ½

tablespoons

brandy (optional)

1

tablespoon

smoked paprika

2

teaspoon

crystalized ginger

2

teaspoons

salt

1

teaspoon

cayenne pepper

¼

teaspoon

ground cinnamon

pinch

ground all-spice

pinch

ground nutmeg
yucca fries
1

pound

yucca root, peeled and cut (into 2"x ¼" sticks)

2

tablespoons

extra virgin olive oil

salt and pepper to taste
INSTRUCTIONS
For banana ketchup: Preheat grill or grill pan on high. Brush each banana (with its peel still intact) with oil. Grill bananas on each side for about 5 minutes. Remove from grill and allow bananas to cool.

Peel bananas and break up into chunks and place into a blender. Add onion, garlic, tomato paste, dates, thyme, and water to the blender and blend until smooth, about 3 minutes.

Pour mixture into a large pot and stir in remaining ketchup ingredients. Bring mixture to a boil; lower the heat and simmer for 45 minutes to an hour. (If the mixture gets too thick, add water 2-3 tablespoons at a time).

Strain mixture through a fine sieve and store in an airtight container in the refrigerator until ready to use. (ketchup will hold for 5 to 6 months).

Pour yucca fries into a large pot and fill with water. Place over medium- high heat and bring to a boil. Boil fries for about 15 minutes or until just fork tender.

Drain fries and spread onto a baking sheet. Drizzle with oil and season with salt and pepper. Toss together and redistribute fried into a single layer. Bake for 20 to 25 minutes or until fries are crisp on the outside and soft on the inside. Lightly season with salt and pepper and serve immediately with banana ketchup.
Calories:
930
kcal
Carbohydrates:
193
g
Protein:
7
g
Fat:
16
g
Saturated Fat:
2
g
Sodium:
1554
mg
Potassium:
2062
mg
Fiber:
12
g
Sugar:
125
g
Vitamin A:
1911
IU
Vitamin C:
51
mg
Calcium:
165
mg
Iron:
5
mg