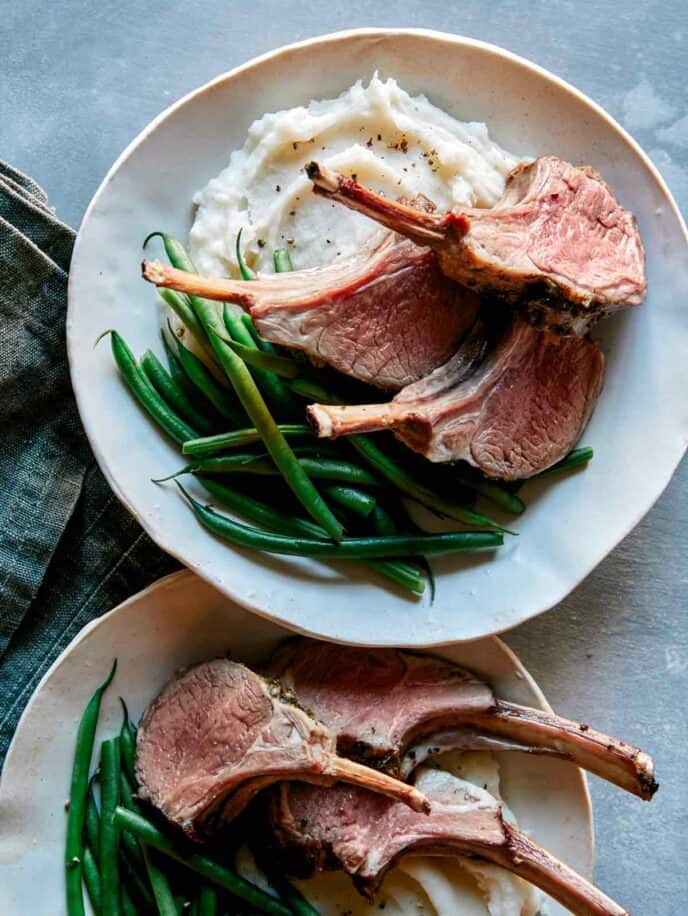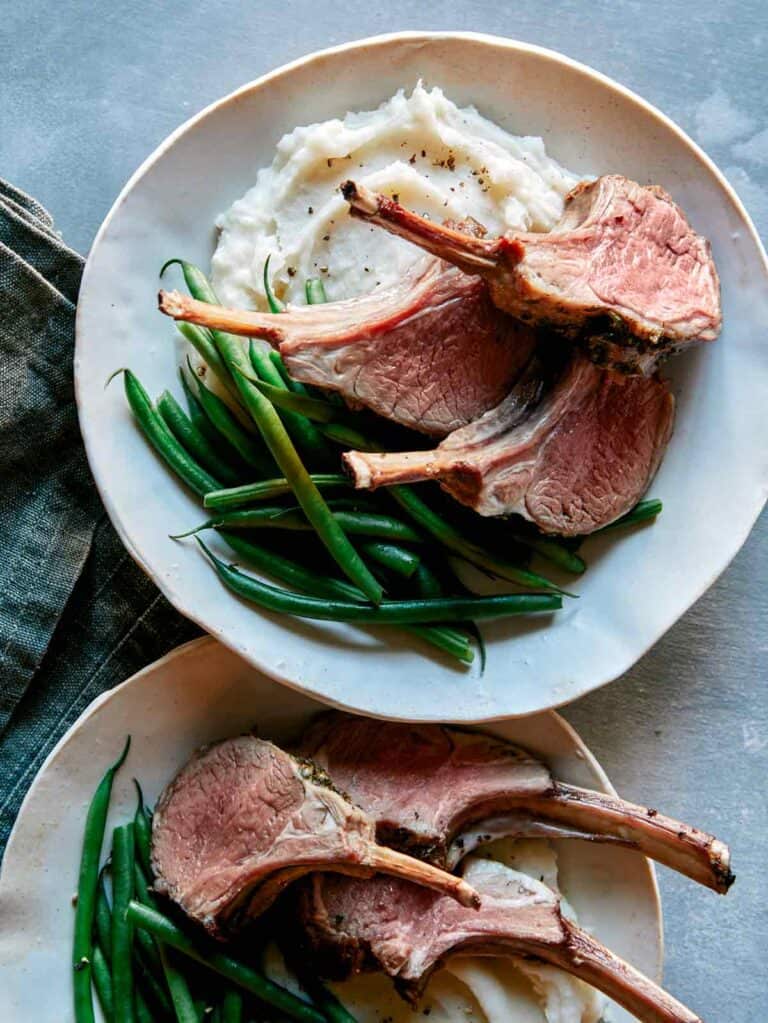 Every year we get so excited about the holiday season. It creates such a cozy, joyful vibe that everyone needs as the current year begins to wrap up. One of our favorite things about the holidays is putting together a delicious menu to share with loved ones. Although we love the holidays, there's no question that they can be stressful, especially when hosting a big dinner! There are several things we do to alleviate some holiday dinner stress and one is to keep the main course simple and serve something we know will be a hit with everyone.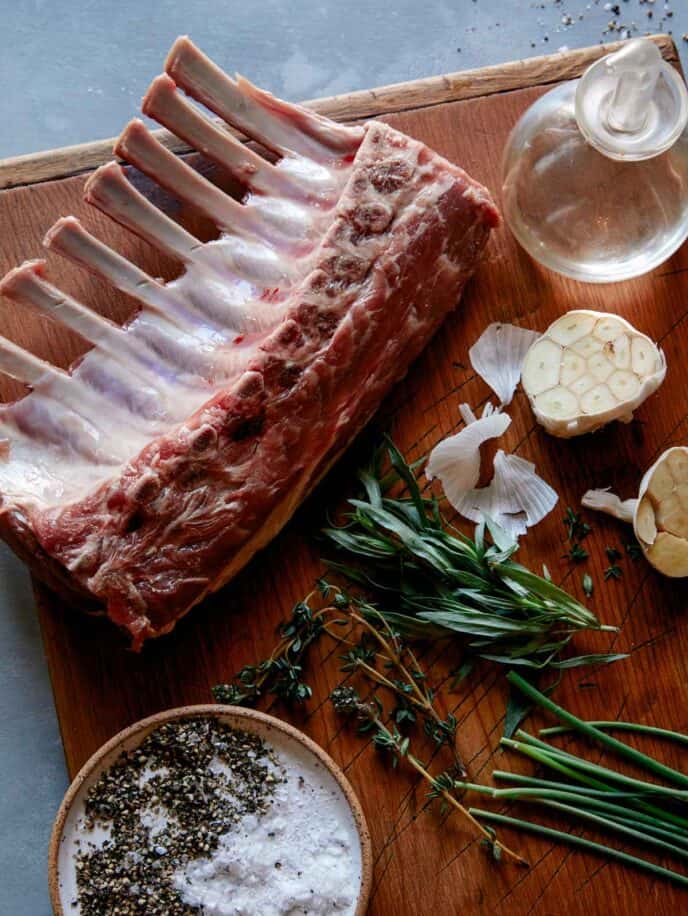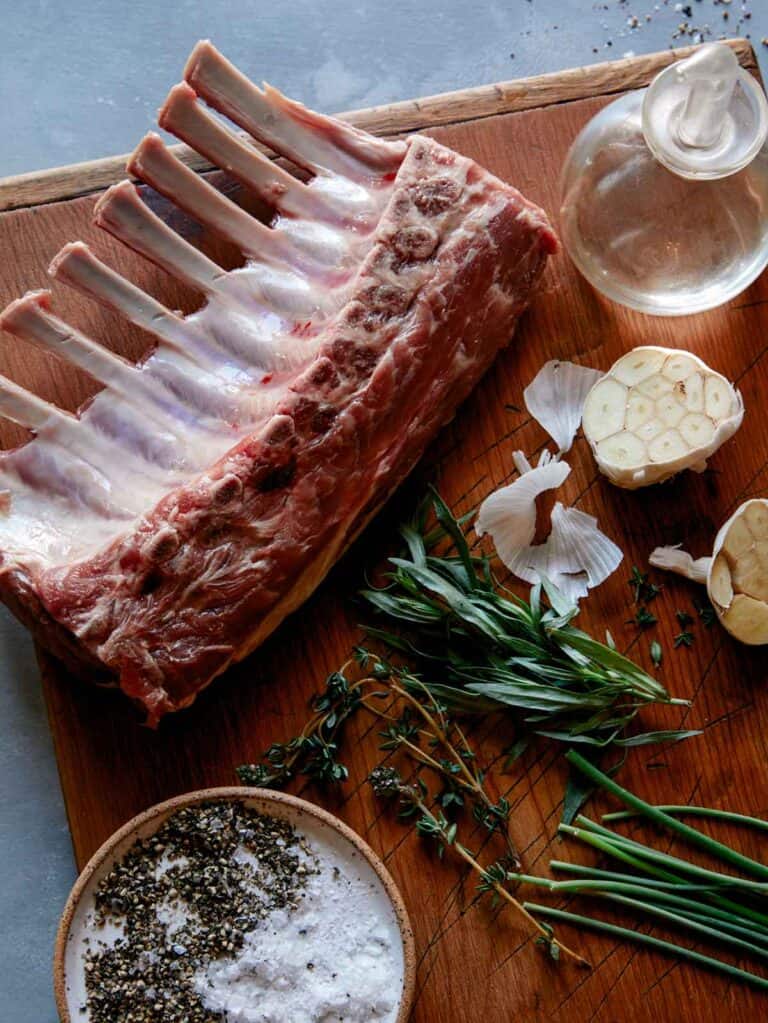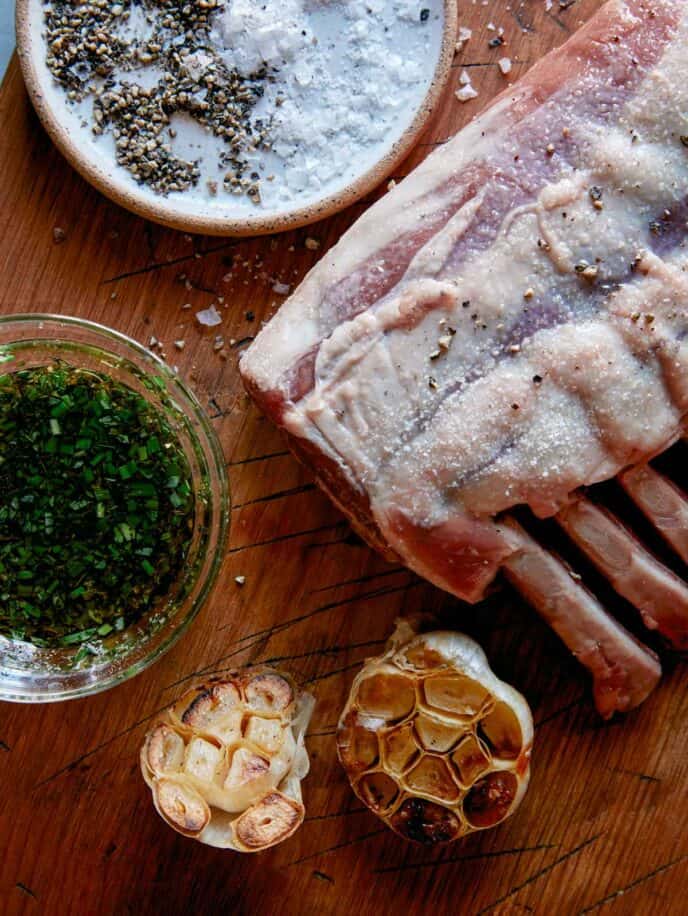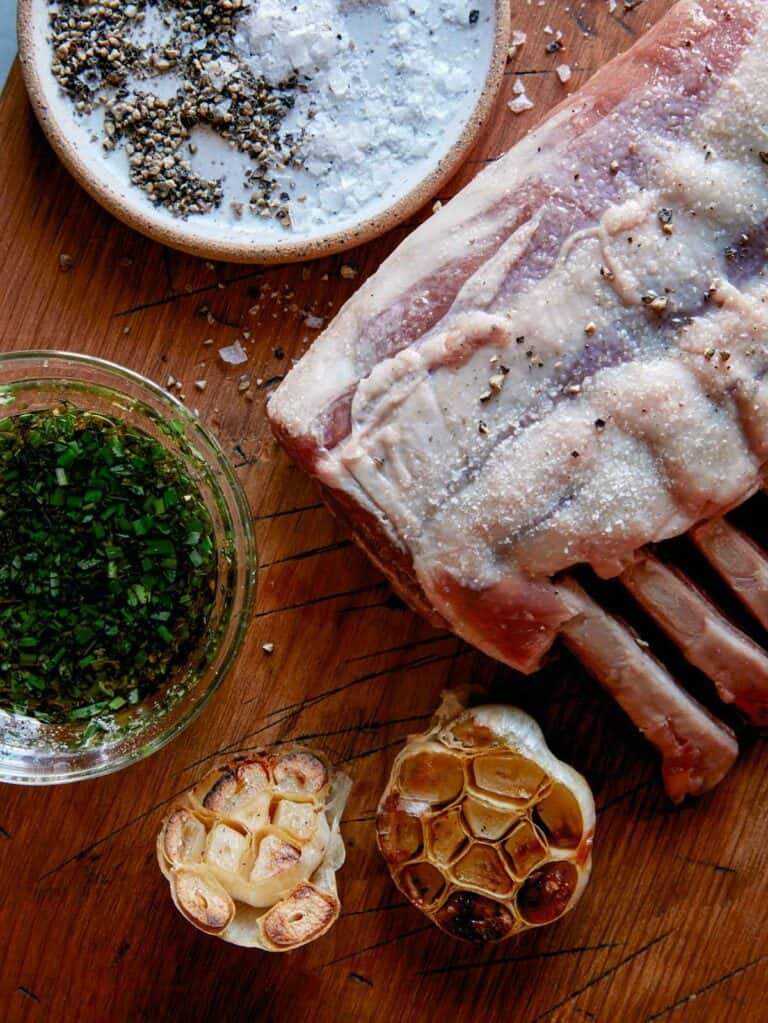 We've both made this Roasted Garlic and Herb Rack of Lamb several times now and it never disappoints! It's one of our go-to dishes to prepare for guests, especially during the holidays. It comes together in just under an hour, but if you make the roasted garlic ahead of time, it comes together in about 30 minutes!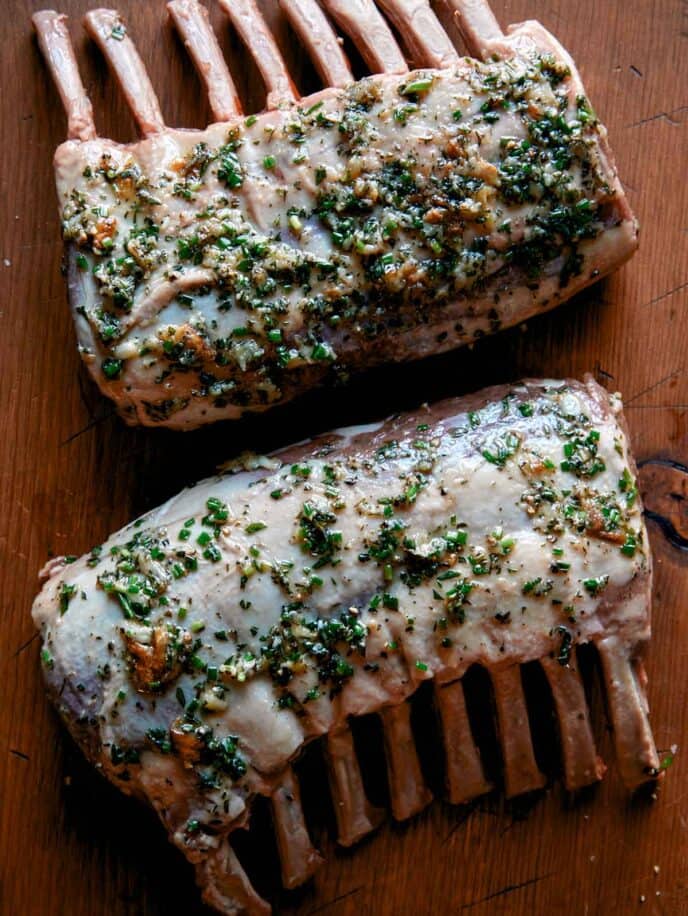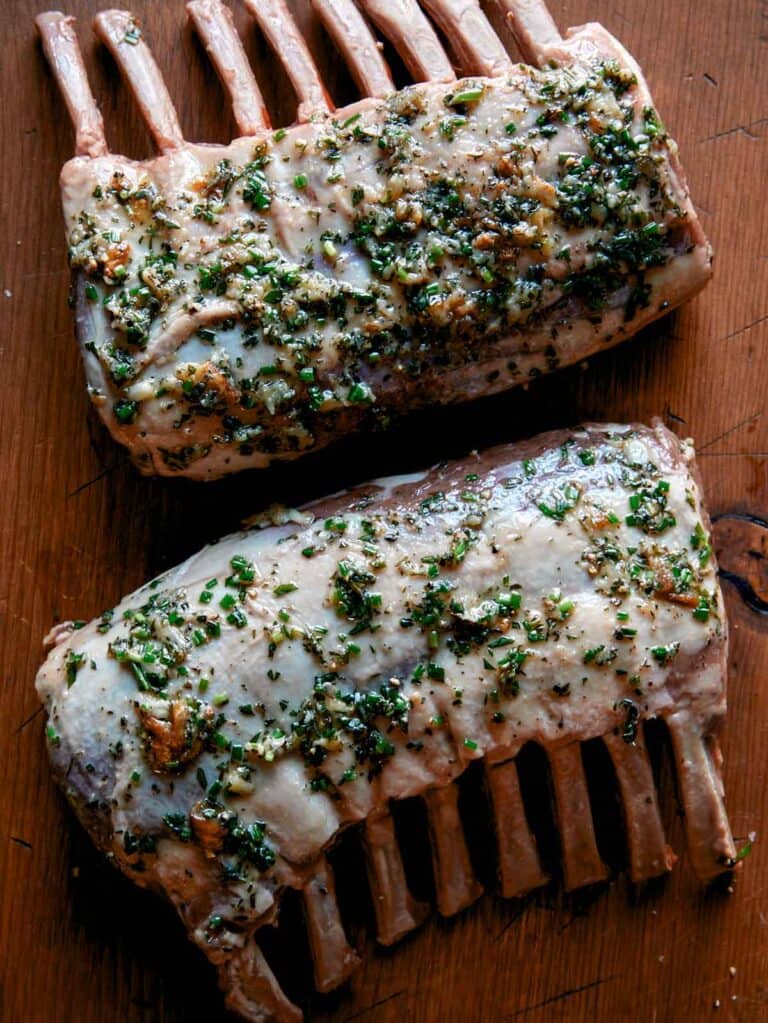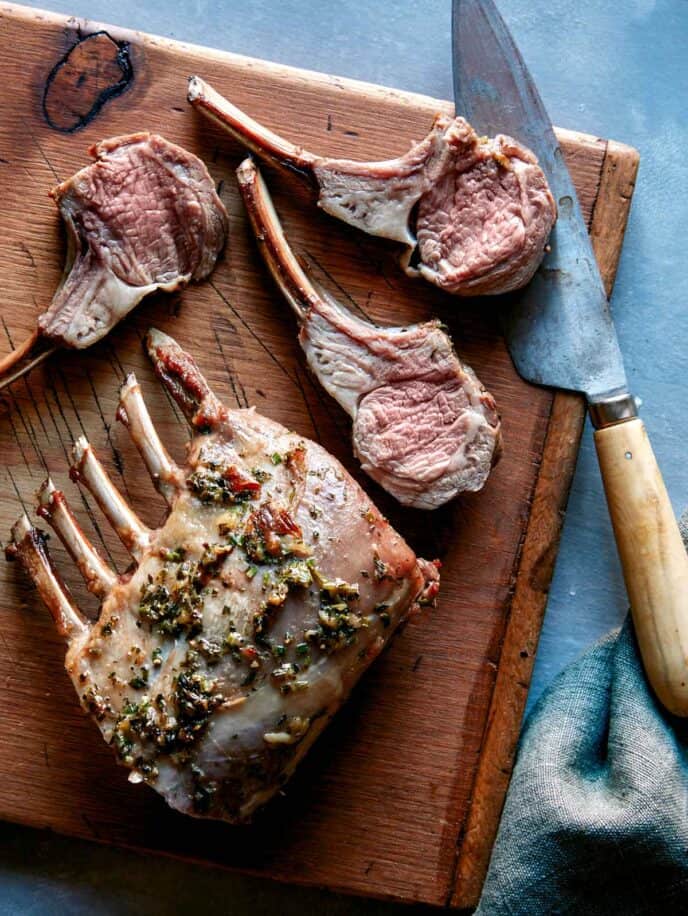 We're even more excited about our roasted garlic and herb rack of lamb because we're using New Zealand Grass-Fed, Pasture Raised Lamb which is our absolute favorite lamb! I'm not even kidding when I say that every single time I'm at the market for lamb, I scan the entire meat section looking for New Zealand lamb. It's the best lamb I've ever tasted which isn't surprising considering the amount of care taken to create an incredible product.
New Zealand is a nation of family farmers who are dedicated to sustainably and humanely raising grass-fed lamb that is leaner, more nutritious, deliciously tender, and overall, better for you AND the planet! Where our meat comes from is so important to both of us and New Zealand lamb has never disappointed us in quality, flavor, texture, and farming practices. We always feel good about feeding our families the best quality lamb we can find.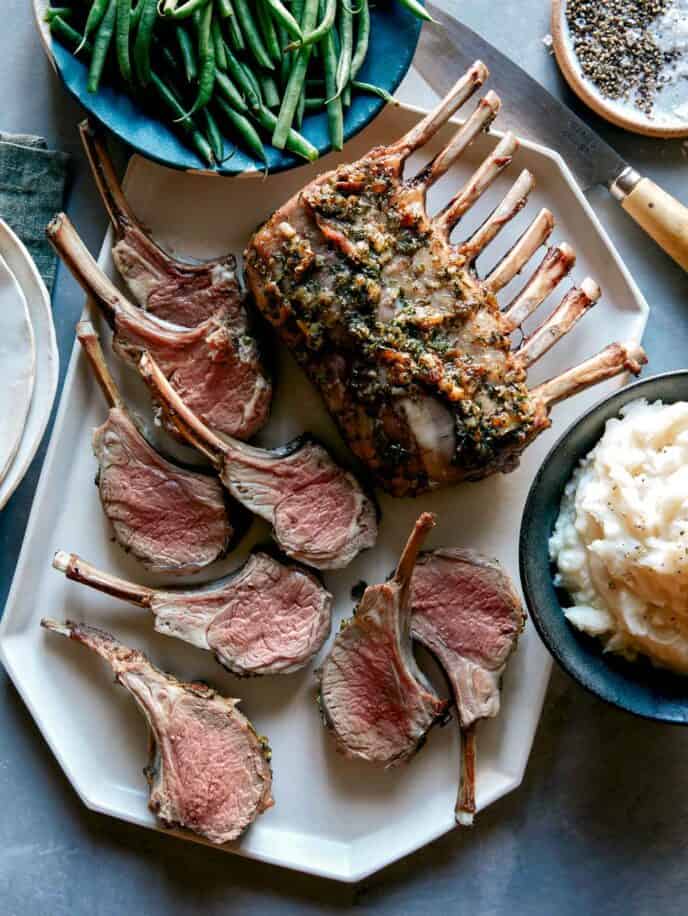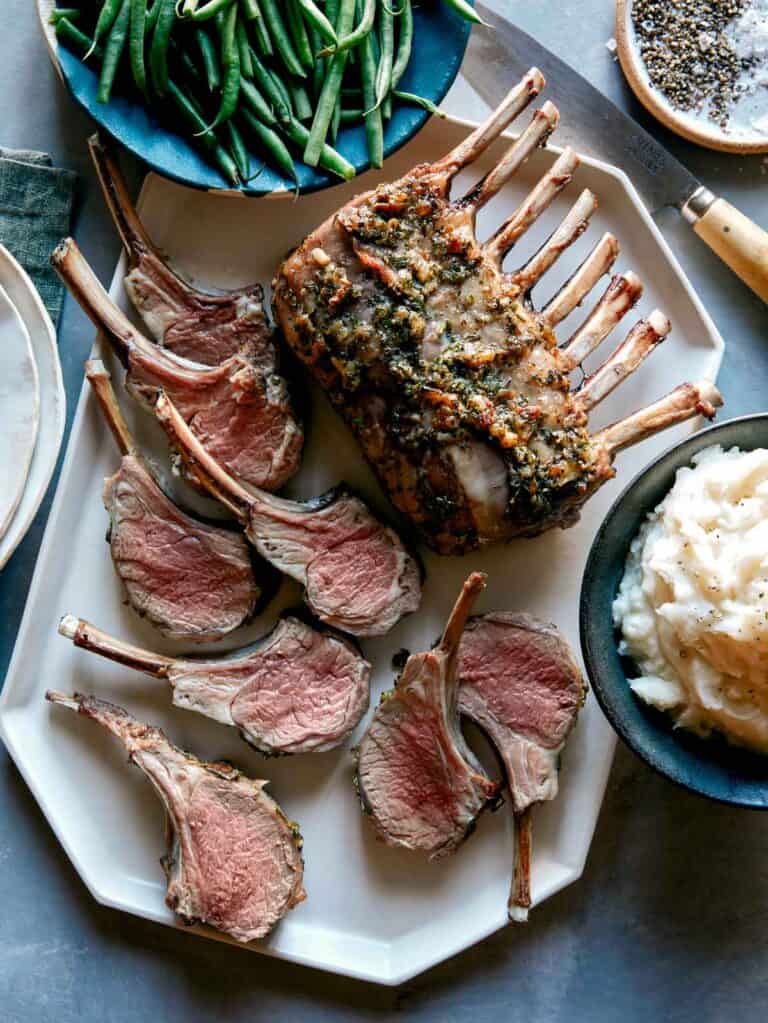 We can't emphasize enough the ease and deliciousness of our rack of lamb recipe! The roasted garlic not only creates an incredible flavor that compliments the natural flavors of the lamb but mashing it up with the fragrant herbs creates a great paste that really sticks to the racks through roasting and slicing. We use a combination of tarragon, thyme, and chives for the herbs, but you can mix it up with other herbs like minced rosemary, oregano, mint, and chervil, depending on your personal preference!
Our easy recipe also allows for a variety of sides to be easily paired with it. We love serving the rack with creamy mashed potatoes and simple buttered green beans, but they also go great with roasted potatoes, asparagus, broccolini, and even buttery spaetzle! If you're looking for a low maintenance and delicious holiday dish that all your guests will love, we highly recommend our Roasted Garlic and Herb Rack of Lamb!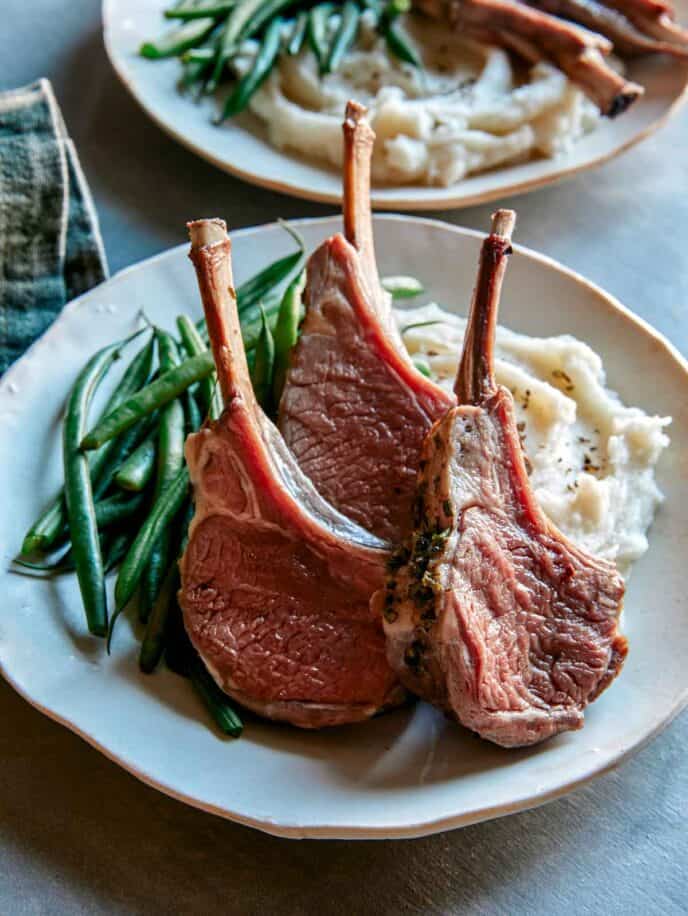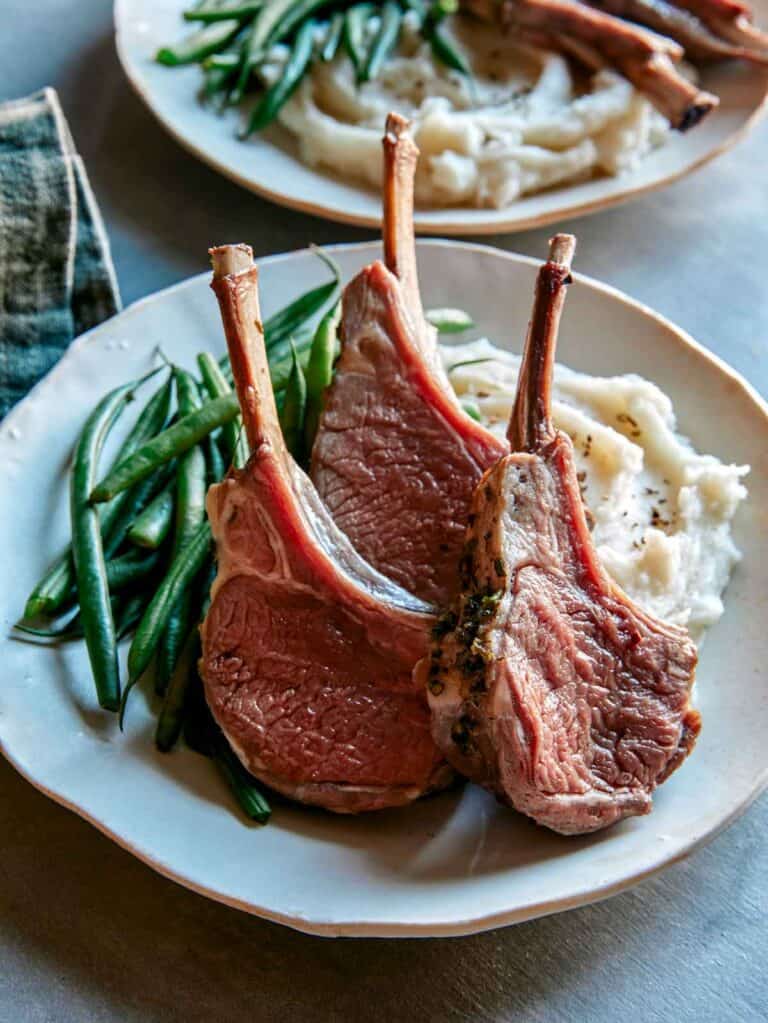 Hungry for more?
Subscribe to never miss a recipe.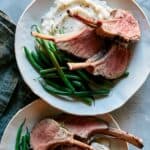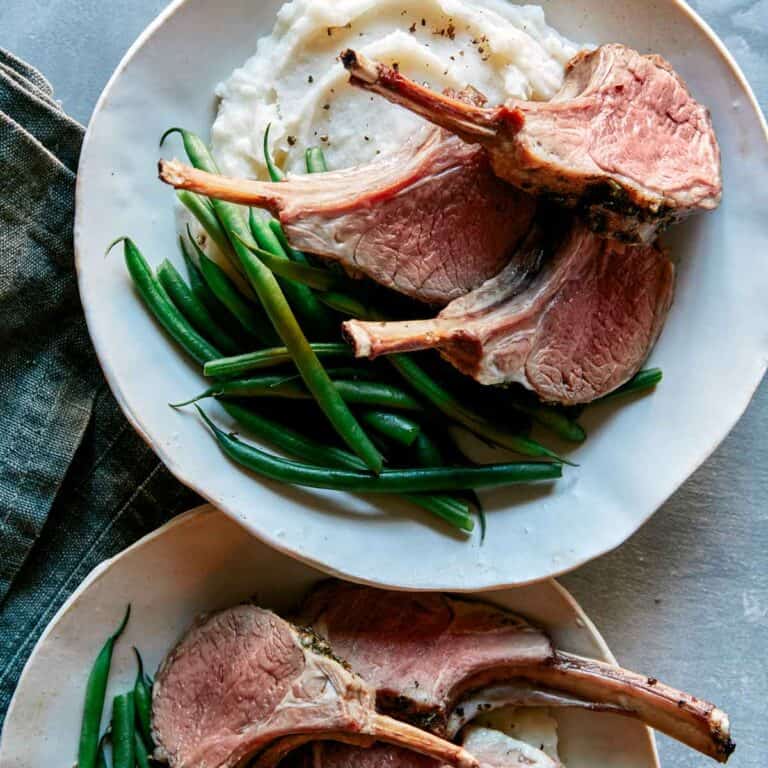 ---
Roasted Garlic Rack of Lamb
Our Roasted Garlic Rack of Lamb is incredibly simple and delicious. The roasted garlic and herb smear takes this dish over the top in the best way possible! It makes the perfect cozy dinner for a date night in or a fancyish holiday dinner that will satisfy any guest!
INGREDIENTS
6

garlic cloves

3

tablespoons

extra virgin olive oil, divided

2

racks New Zealand grass-fed lamb

2

tablespoons

minced tarragon

1

tablespoon

minced thyme

1

tablespoon

thinly sliced chives

salt and pepper to taste
INSTRUCTIONS
Remove racks from refrigerator and allow them to sit out for about 30 minutes.
roasted garlic
Place garlic cloves, 1 1/2 tablespoons oil and a small sprinkle of salt onto a piece of foil.

Wrap foil around garlic cloves, to create a small pouch.

Place pouch directly onto the center rack in the oven and roast for about 30 minutes or until garlic cloves are fork tender and lightly browned.

Transfer garlic cloves to a small bowl and mash into a paste with a fork.
racks of lamb
Increase oven temperature to 425˚F.

Add remaining oil, herbs, and a pinch of salt and pepper to roasted garlic paste and continue to mash together.

Season rack with salt and pepper, then rub paste all over each rack.

Place racks into a roasting pan or onto a rimmed baking sheet, fat-side up. Roast lamb for about 5 minutes, then lower temperature to 375˚F.

Continue to roast racks of lamb until internal temperature is 130˚F (for medium-rare), about 10-12 minutes, or 135-140˚F (for medium), about 14 to 16 minutes.

Remove racks from oven and loosely cover with foil for about 10 minutes, to rest.

Slice into individual ribs or 2 rib pieces and serve.
Calories:
113
kcal
Carbohydrates:
4
g
Protein:
1
g
Fat:
11
g
Saturated Fat:
2
g
Polyunsaturated Fat:
1
g
Monounsaturated Fat:
8
g
Cholesterol:
1
mg
Sodium:
4
mg
Potassium:
138
mg
Fiber:
1
g
Sugar:
1
g
Vitamin A:
263
IU
Vitamin C:
6
mg
Calcium:
56
mg
Iron:
2
mg
KEYWORD:
holiday dinner, holiday dinner ideas
COURSE:
dinner, Main Course, main dish