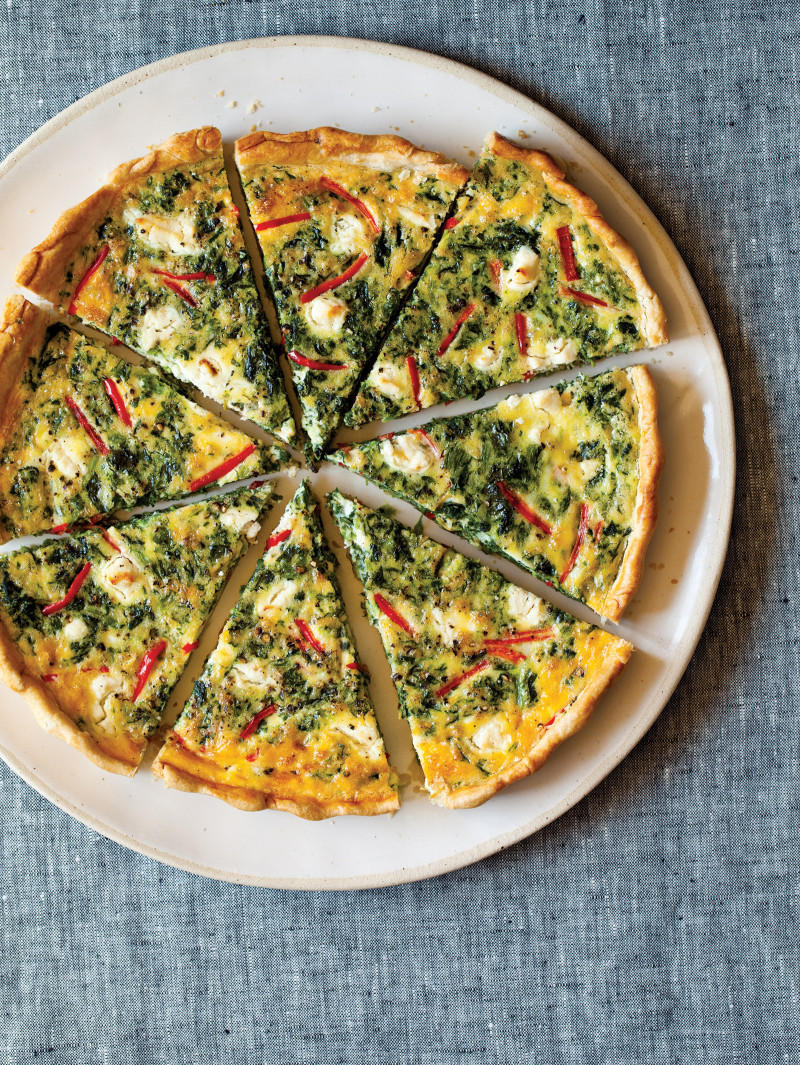 I love the simplicity of dishes like quiche; especially when you use a great store bought dough. This is one of my favorite quiches, mainly because anything with spinach and goat cheese is fine by me! What's YOUR favorite kind of quiche?
xx Jenny
Spinach Quiche
Makes one 10 inch quiche
Ingredients:
1 store bought pie dough, rolled 12 inches in diameter and ¼ inch thick
filling:
3 whole eggs
2 egg whites
2/3 cup whole milk
1/3 cup cream
1 tablespoon thyme, minced
½ cup fontina cheese, shredded
1 cup sautéed spinach, excess liquid removed and chopped
½ red bell pepper, thinly sliced
2 ounces goat cheese, crumbled and divided
salt and pepper to taste
Directions:
1. Preheat oven to 425°F.
2. Form rolled out pie dough into a quiche/tart dish and place in the refrigerator to chill.
3. Place the eggs, egg whites, milk, and cream into a mixing bowl and whisk together.
4. Stir the thyme and fontina into the egg mixture, season with salt and pepper and set aside.
5. Remove the quiche shell from the refrigerator and fill with an even layer of spinach, followed by the sliced bell pepper.
6. Pour the egg mixture over the layered vegetables and top with a sprinkle of goat cheese.
7. Bake the quiche in the oven for 20 minutes. Reduce the heat to 375°F and continue to bake for an additional 20 minutes or until set in the center and golden brown.
8. Allow to cool for 7 to 10 minutes before slicing and serving.