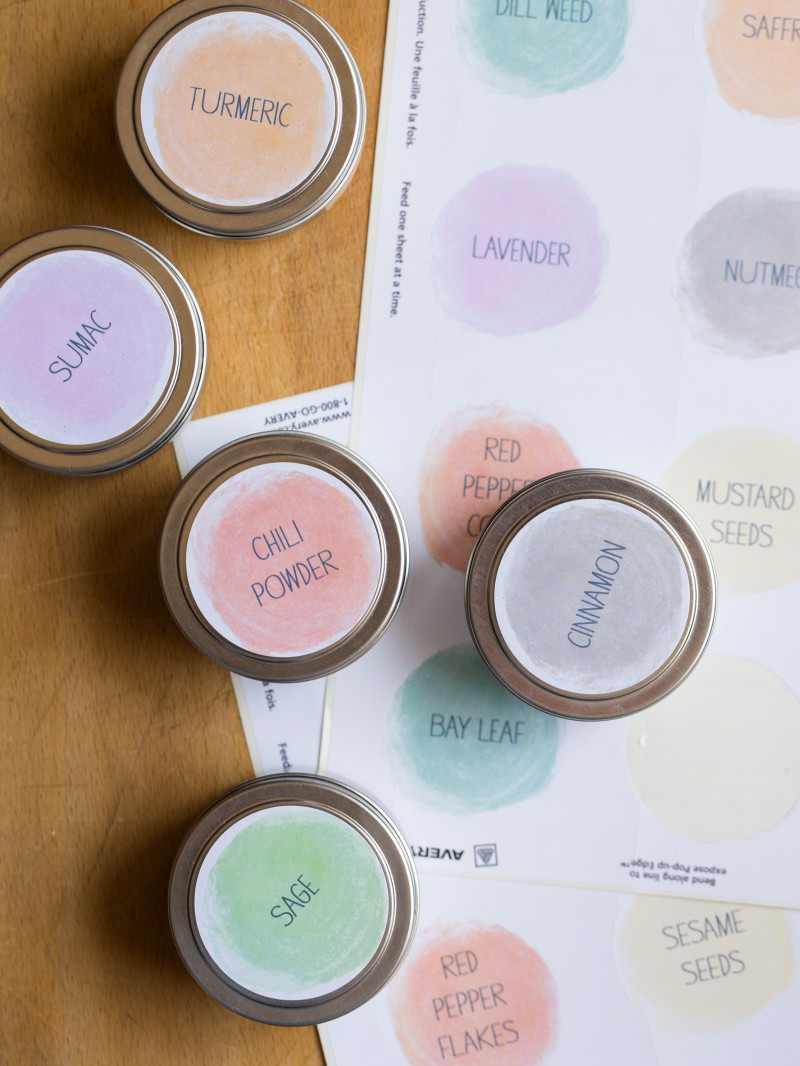 One of my spring cleaning projects last year was to get my spice situation under control. There were doubles of so many things, and old spices I used once. It was ugly and a little frustrating. One thing I had always been in love with was the simplistic look of the spices from Dean and Deluca. Then I saw this beautiful spice rack from Food52 (with erasable labels) and I loved it too.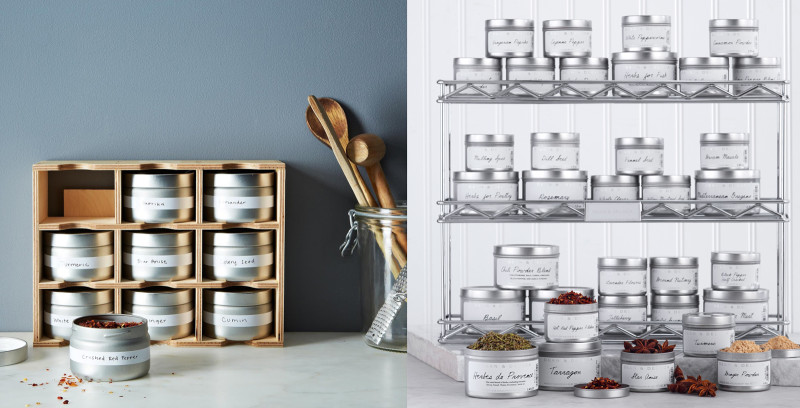 One thing I really wanted to do though, is to color code them. I thought it would be really nice to have a green label for my green spices and a red label for my red spices etc. I thought it would make them easier to find in a sea of spices. So I made my own labels, and now I am going to share them with you.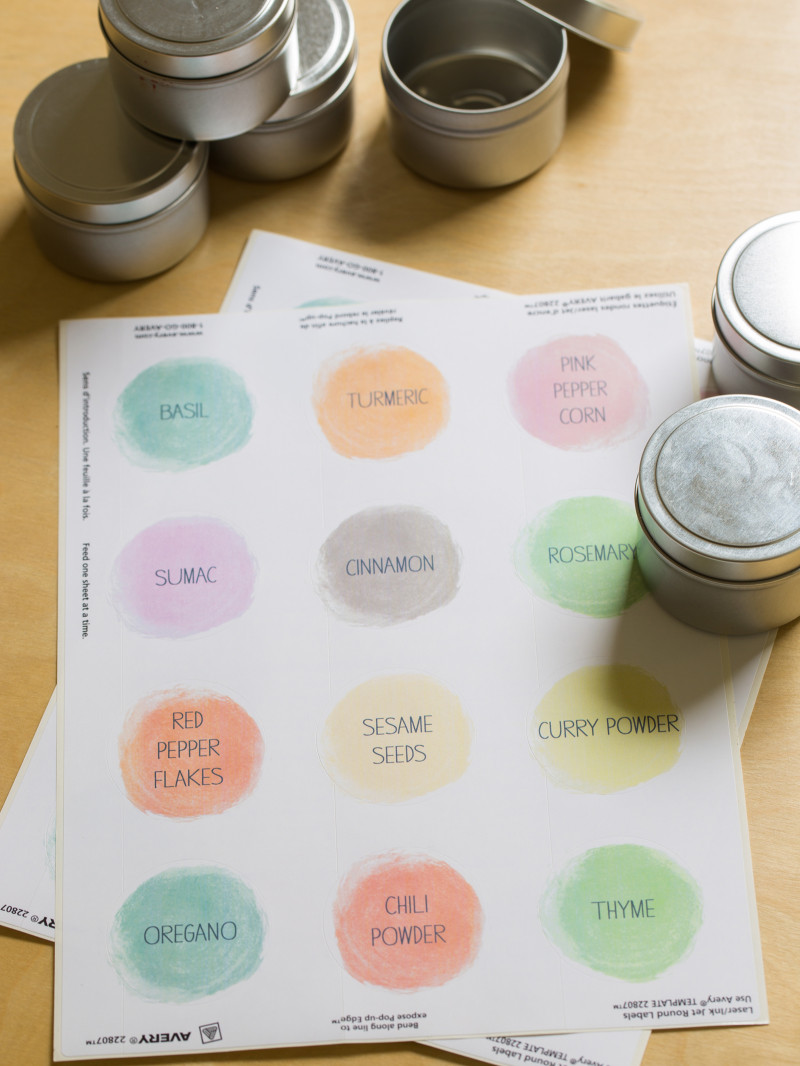 First thing is first. The canisters. In the food 52 one, you will notice they are screw top which is pretty cool. The Dean and Deluca ones are not. They kind of just slide on. I purchased ones like that. I got the ones the slide on. I purchased them from amazon. The ones in the images are the 4oz size, which fits a bottle of spice to the top. I also have some 6oz ones that I use for things like star anise. I also have the 8oz size that I use for spices I buy in bulk. The 4oz ones fit the label on top perfectly.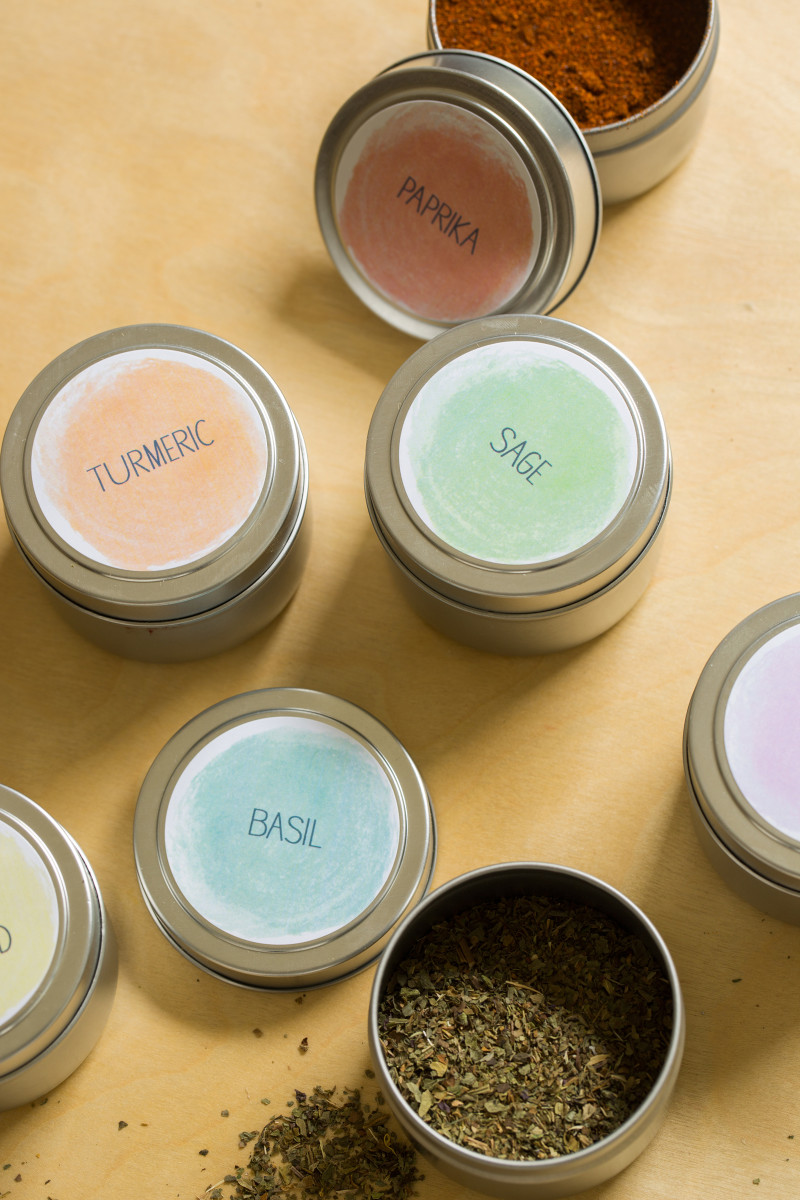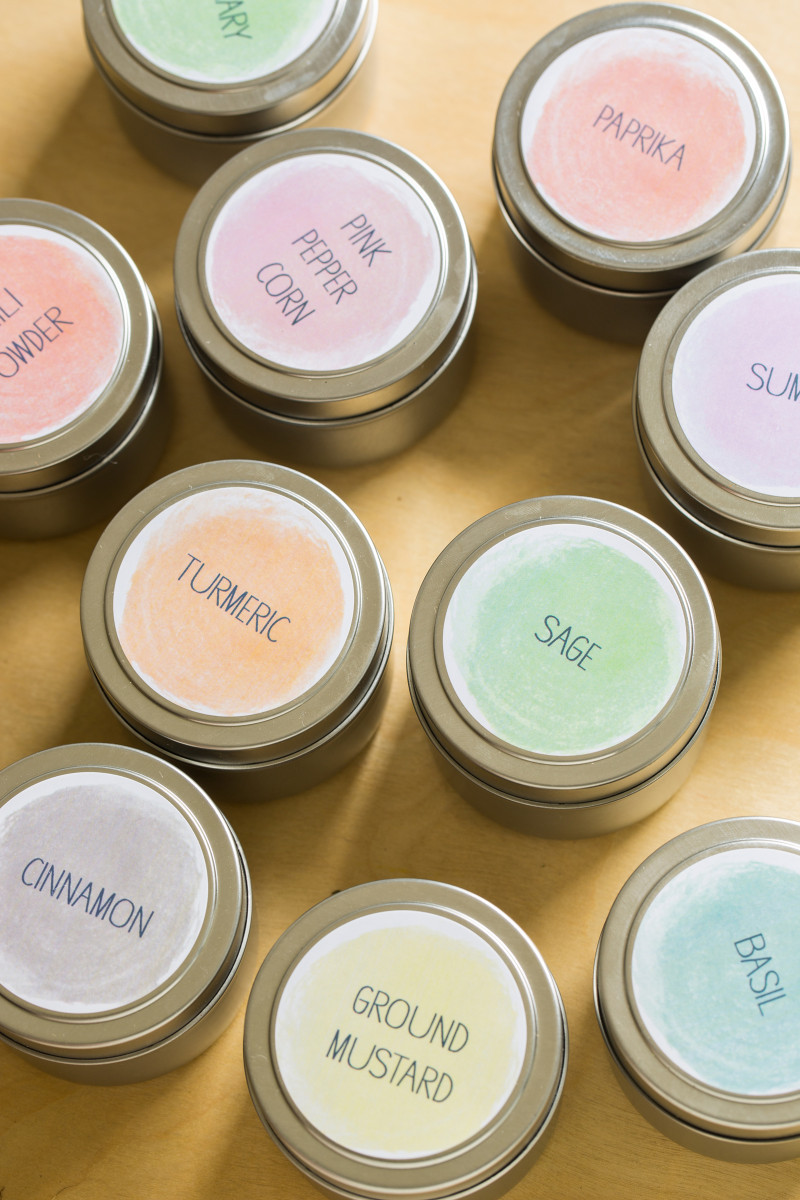 These label designs I am providing you are blank. That is because I have terrible hand writing. I used the font Hannah on the labels, and you could do that as well, or any other font you like on your computer. If you have nice hand writing you can just do that also!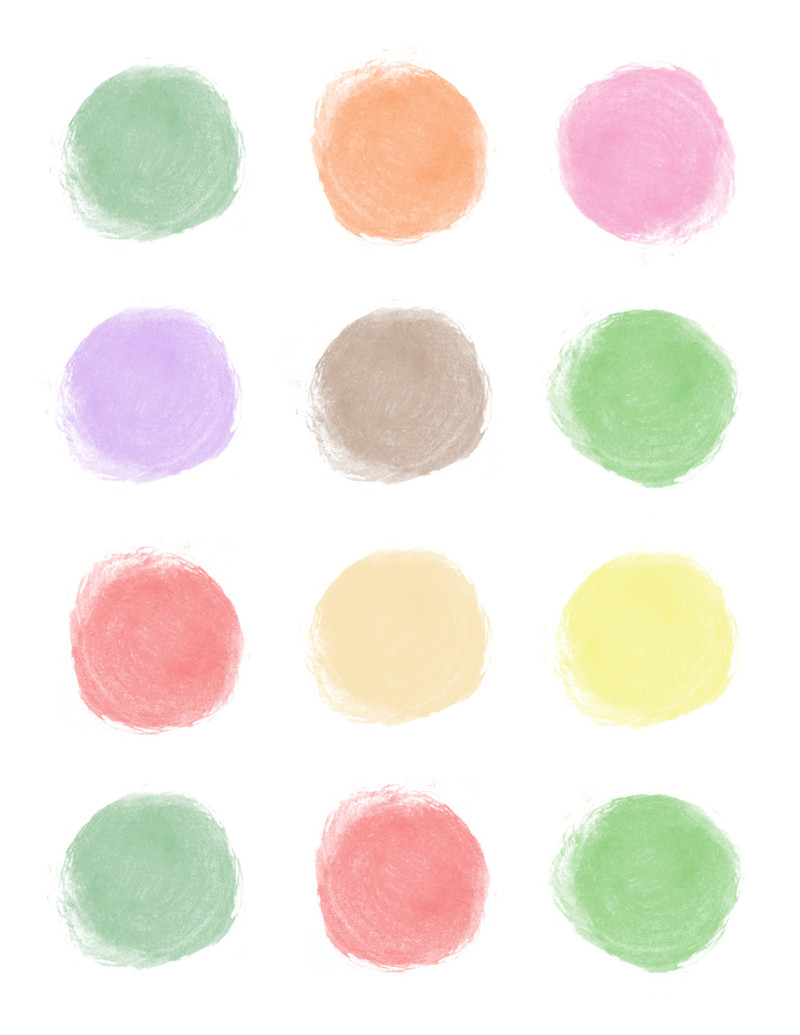 Another thing to note is that the label placement might not work for everyone. I used this type because I have my spices in drawers.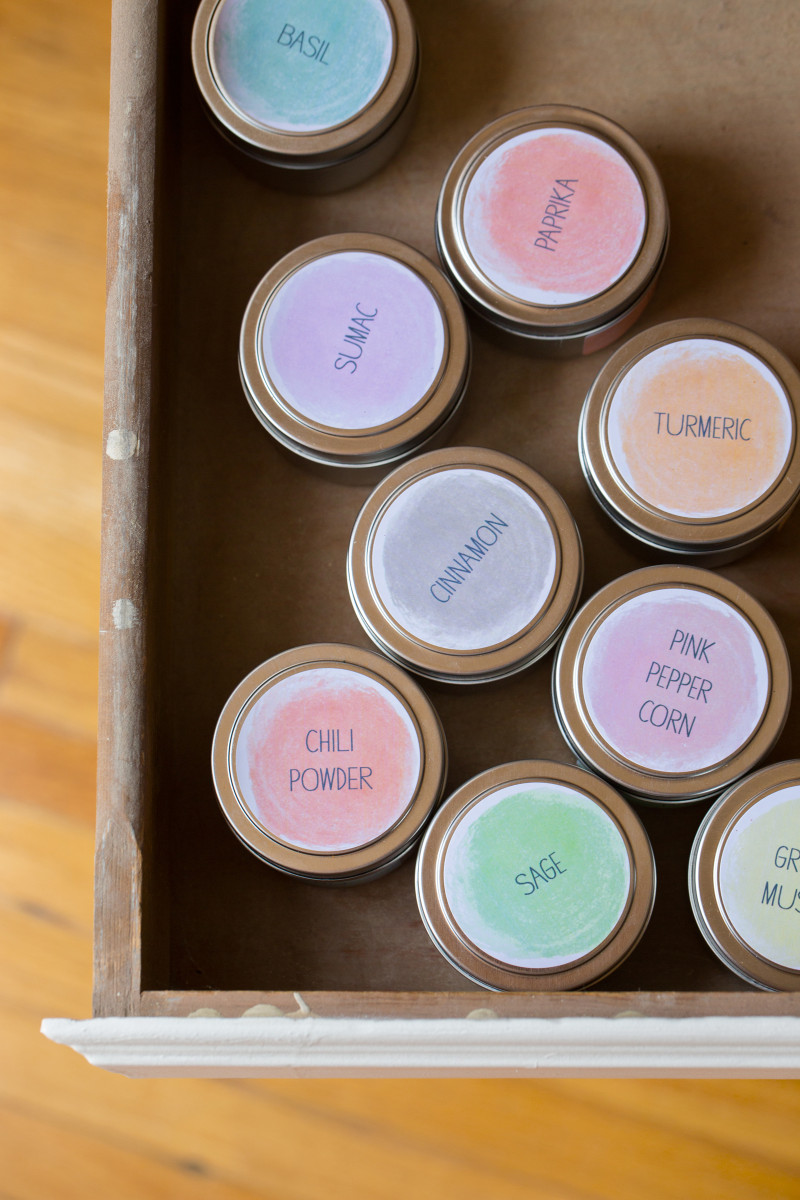 If you want to display them like this: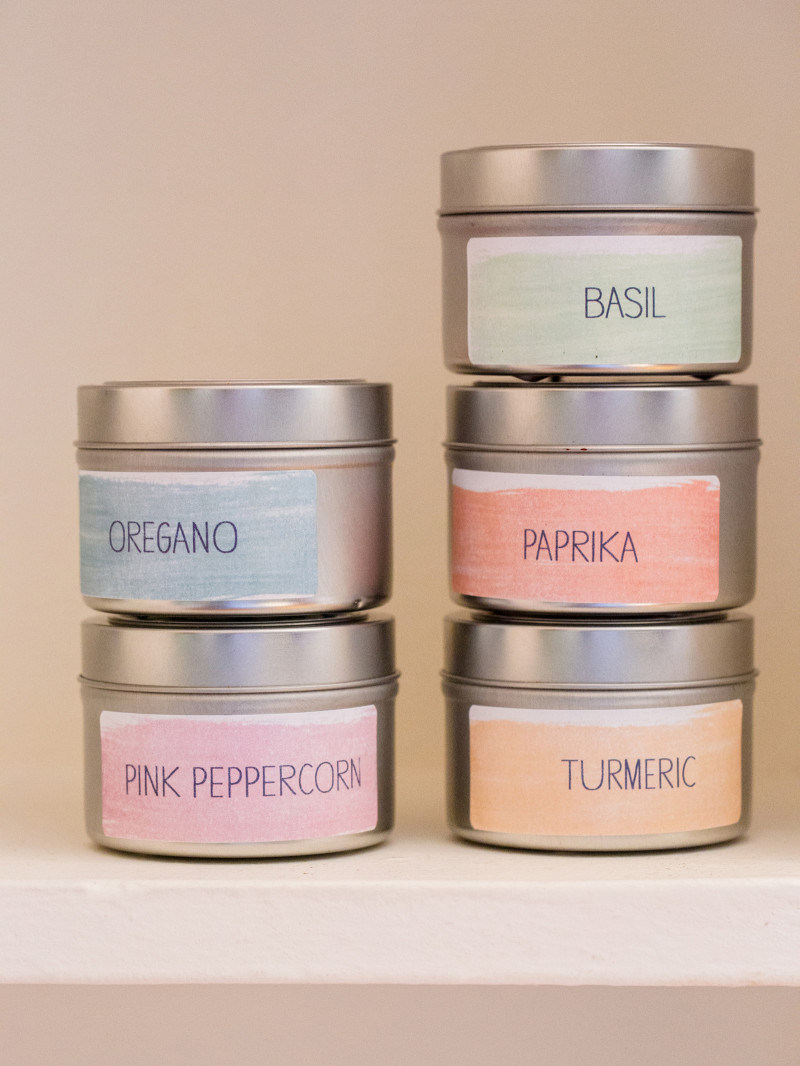 You can use these labels designs: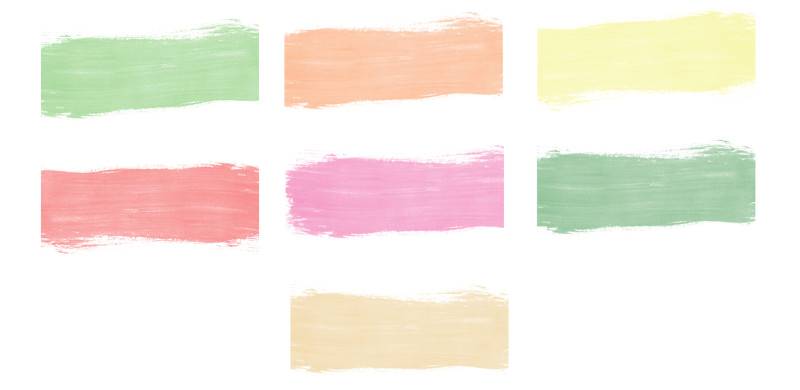 For the round labels I used a 2 inch round label that I purchased on amazon. For the horizontal labels I used these, also from amazon. To print all the labels I just used the avery website because it's easy and you can just upload the images from above and zoom in and move them around. I think that is the easiest way. You can also add type to the images on their site, or leave them blank to hand write.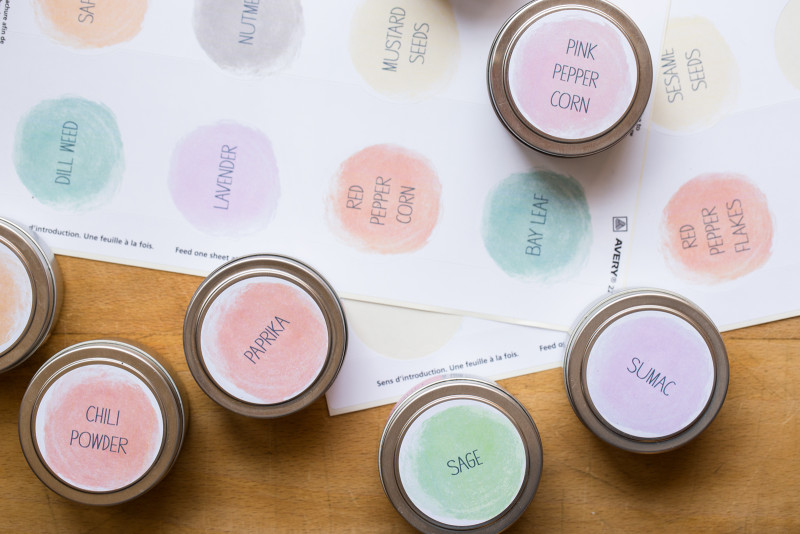 You can leave any questions you have in the comments below! Now get to organizing! :)
♥ Teri