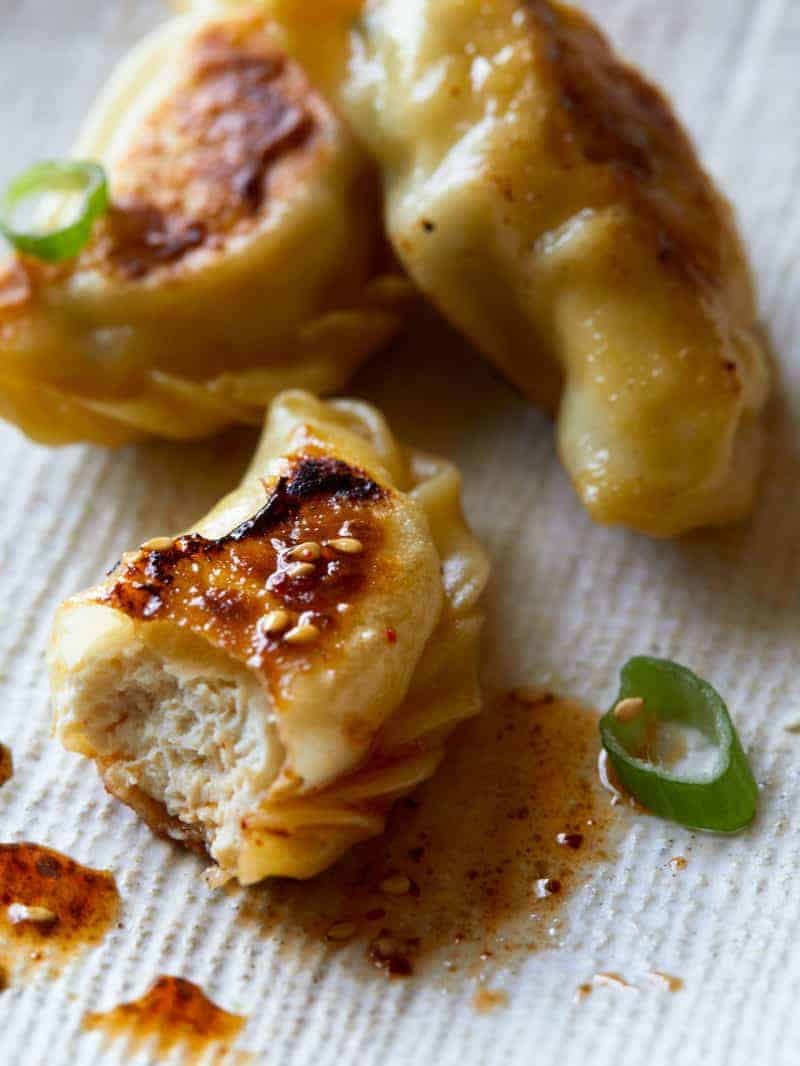 Jenny is really good at making pot stickers. Her folds are perfect. I love the perfect little ridges on the edge. It makes me anal heart really happy :) Anyway, I am also a fan of eating Jenny's potstickers. Mainly the pan fried ones she makes. I love how crispy they get on the outside. These simple little Crispy Chicken and Green Onion Pot Stickers are one of those great back pocket recipes to have when you gotta make a little appetizer for yourself, or for a crowd. Enjoy this recipe!
♥ Teri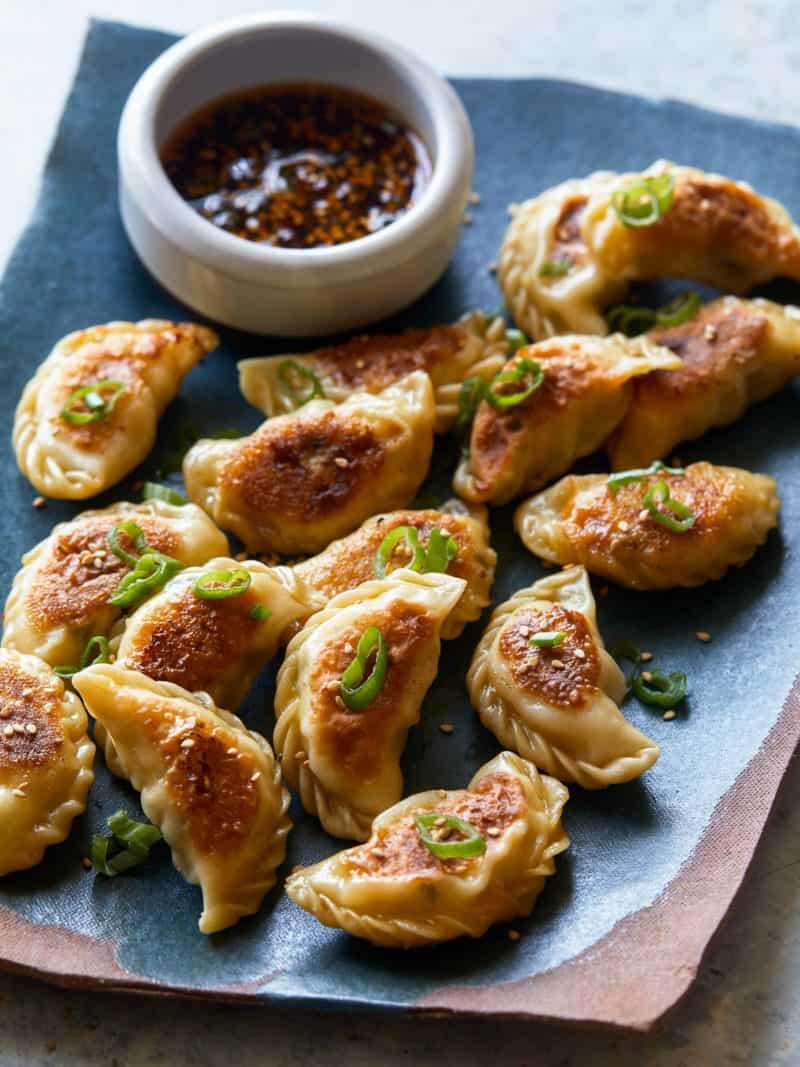 Crispy Chicken and Green Onion Pot Stickers

Makes 40

Ingredients:
filling:
1 tablespoons sesame oil
1 shallot, minced
1 pound ground chicken
3 green onion, thinly sliced
1 teaspoon grated ginger
1 garlic clove
salt and pepper to taste

1 large egg, beaten
2 packs round wonton wrappers
7 1/2 tablespoons vegetable oil, divided

Directions:
1. Pour sesame oil into a pan and place over medium heat. Add shallots and saute for 3 to 4 minutes. Lightly season with salt and pepper and remove from heat to cool.
2. In a large mixing bowl, combine ground chicken, green onion, ginger, garlic, and cooled shallots. Season mixture well with salt and pepper and mix together until everything is evenly combined.
3. In a small bowl combine egg and 1 tablespoon water. Whisk together.
4. Brush the edge of a wonton wrapper with egg wash and fill the center with 1 1/2 tablespoons filling.
5. Fold dumpling in half, making sure to get rid of any air pockets before completely sealing. You should be left with a half circle. Wet the edge of the dumplings with water and taking your finger, gently fold over the corner of the border into the dumpling. Continue to fold the border until the entire edge has been crimped. Repeat with remaining dumplings.
6. Transfer dumpling to a clean plate, resting crimp side up.
7. Repeat steps 4 and 5 until all filling and wrappers have been used.
8. Pour 2 1/2 tablespoon oil into a medium skillet over medium-high heat and swirl skillet to cover entire bottom with oil.
9. Add about 1/3 of the dumplings to the skillet, seam side up and about 1/2 inch apart, and sear for 2 to 3 minutes. Flip and continue to sear for an additional 2 to 3 minutes.
10. Add 2 tablespoons water to the skillet and cover until water evaporates, to allow dumplings to cook through.
11. Remove from skillet and repeat steps 7 to 9 with remaining dumplings. Serve.