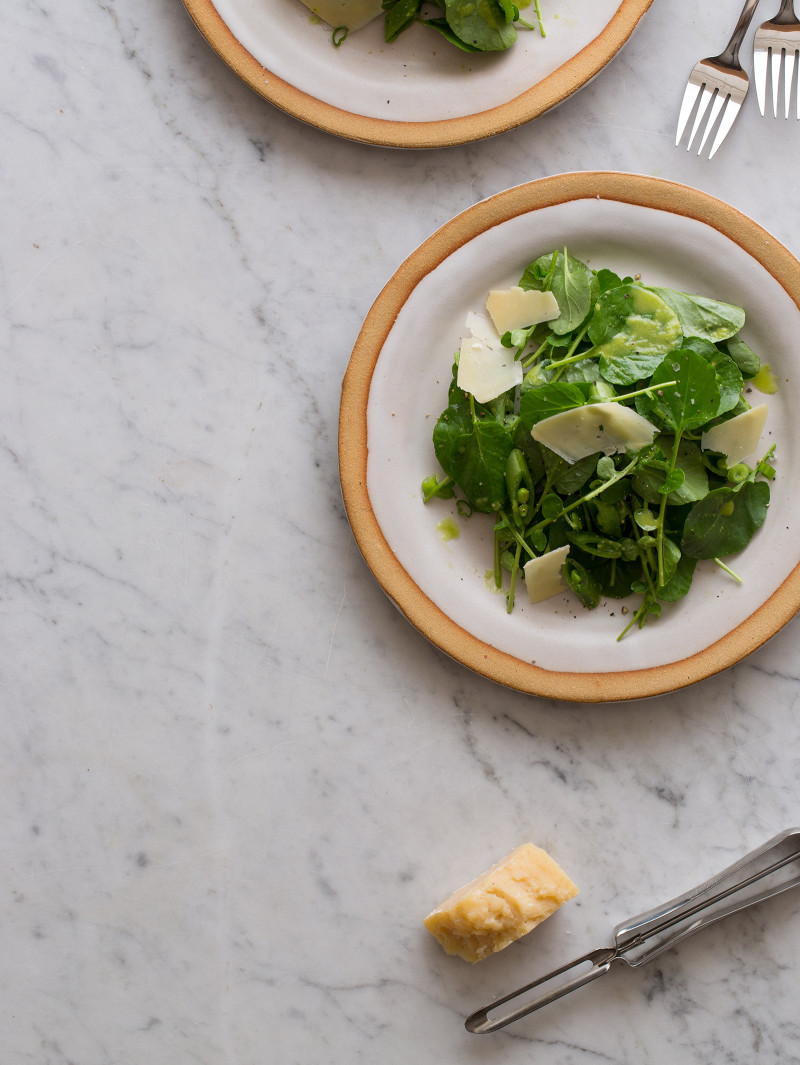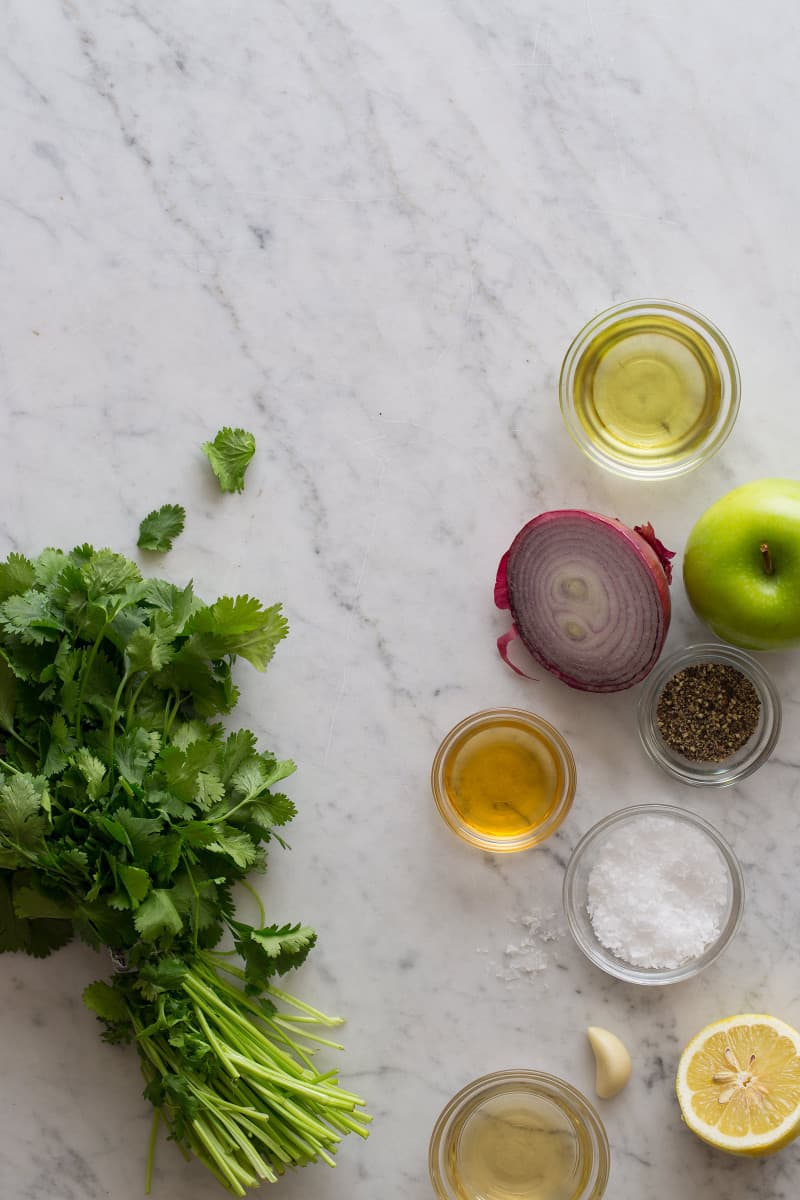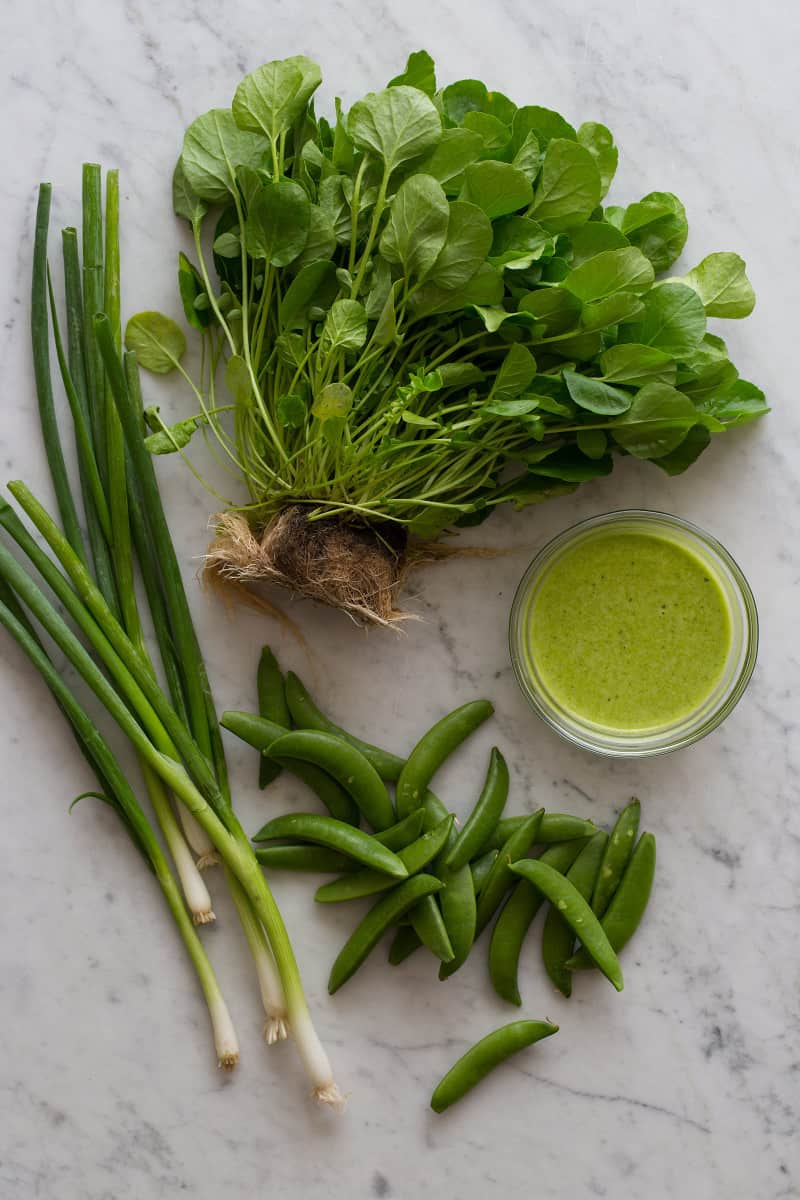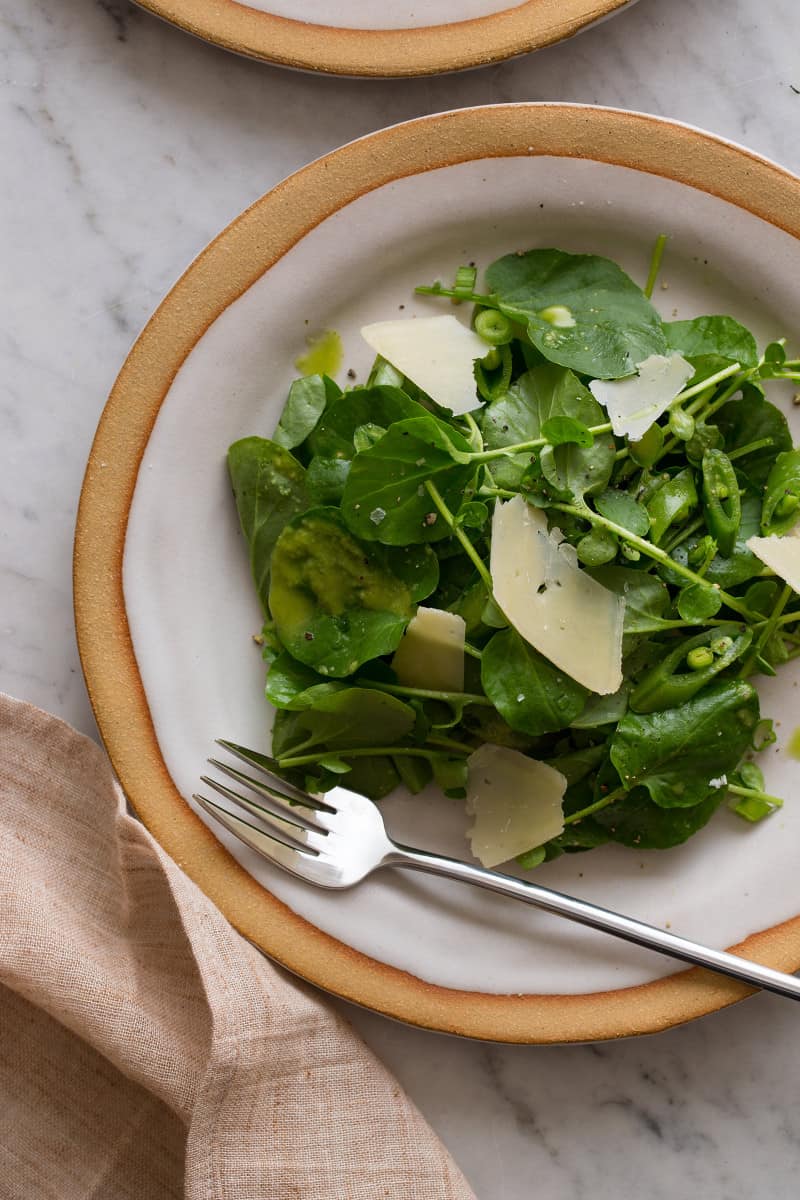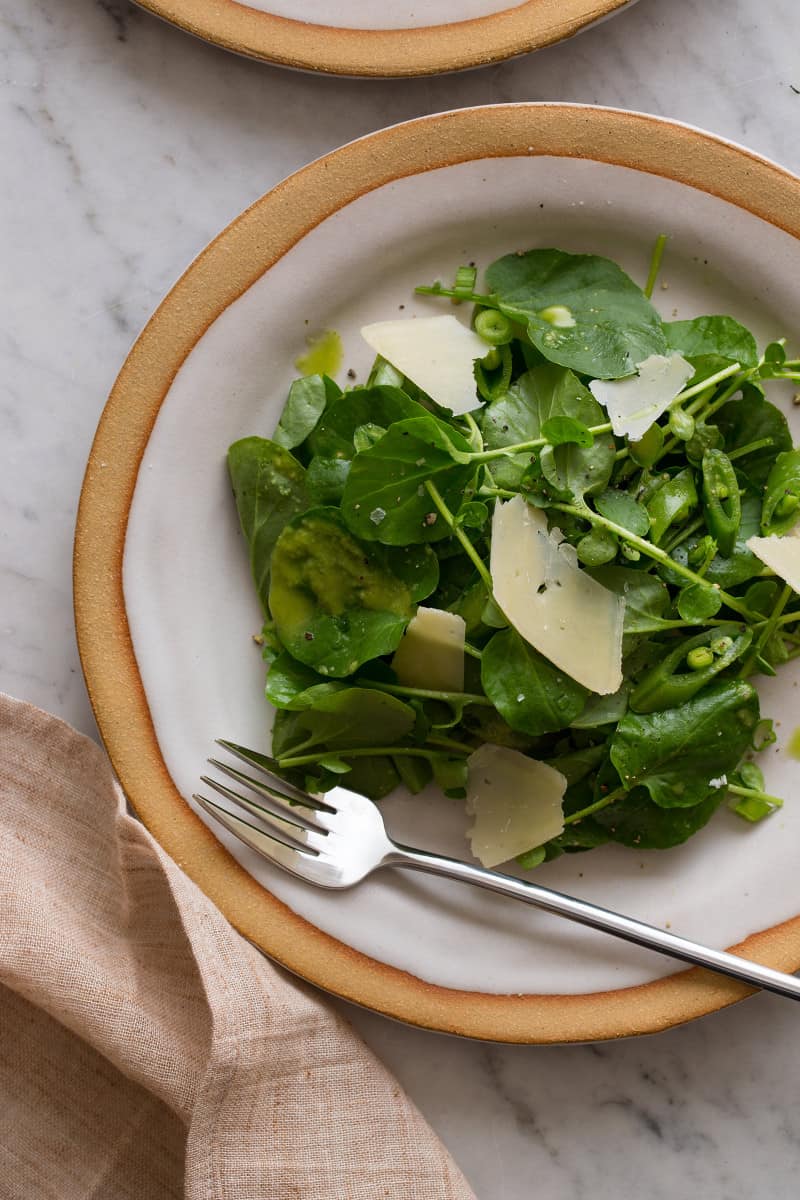 Is anyone else in LA loving this recent cool down we've had? I live by the water so its been extra windy/chilly and I love, love, love it! I'm digging the warm weather and sunshine, but my goodness was last week hot! Where did that come from?! Anyway, something I made a few times last week, when I didn't feel like cranking up the stove was this salad. I usually like eating loaded salads with tons of veggies, nuts, sometimes fruit, cheese, and a sprinkle of some sort of grain. When I eat salads this way it tends to hold my interest for a longer amount of time and I'm less likely to put it down halfway through to make myself a quick sandwich or panini to wolf down on the side. BUT every now and then I LOVE simple, simple salads such as this one. The watercress is nice and spicy which goes great against the sweet sugar snap peas. I also love the crazy-awesome crunch sugar snap peas provide, sort of a nut replacer. The two best parts about this dish though? The vinaigrette and the shaved Parmesan.
First there's this vinaigrette. I actually learned to make a version of this green apple vinaigrette, back in the day, when I was still working in kitchens as a cook. My daily prep started with making all the vinaigrettes and dressing for the day and the green apple was always my favorite, to both make and eat. Not only is it super quick and easy to make, but the flavor is so pleasant and mild . I think we used parsley as the herb at the restaurant, but I switched it up for cilantro and mint, because the two together add such a brightness to the vinaigrette that I really enjoy. I also love using this as a fresh sauce for items like grilled fish and even as a marinade for shrimp or scallops, it's so versatile!
My other favorite thing about this salad is the Parmesan. This salad is so clean and simple that it's nice to have the addition of nutty, salty Parmesan scattered throughout the dish for a touch of decadence. This is one of my favorite side salads and is the perfect addition to brunch menus when you want to lighten things up. Perhaps a mother's day meal addition? Just a thought. Enjoy! xx, Jenny
Hungry for more?
Subscribe to never miss a recipe.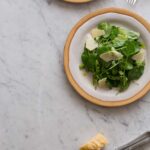 ---
Watercress Salad with Green Apple Vinaigrette
INGREDIENTS
1

bunch

watercress

12

sugar snap peas, cut into ½ inch pieces (on a bias)

2

green onions, thinly sliced

shaved Parmesan
green apple vinaigrette: (Makes about 1 ½ cups)
½

medium green apple, peeled cored and chopped

2

tablespoons

diced red onions

1

garlic clove

½

bunch

cilantro, chopped

½

bunch

mint

¼

cup

white wine vinegar

¼

cup

apple juice

1

tablespoon

fresh lemon juice

½

cup

plus 1 tablespoon extra virgin olive oil

salt and pepper to taste
INSTRUCTIONS
For vinaigrette: Place all ingredients, except oil into the well of a blender and blend. With the motor running, slowly drizzle the oil into the mixture until fully incorporated. Season with salt and pepper and set aside.

To assemble: Place watercress, snap peas and green onions into a large mixing bowl and spoon some of the vinaigrette over the top of the greens. Toss together and lightly season with salt and pepper. Top with plenty of fresh shaved Parmesan and serve.