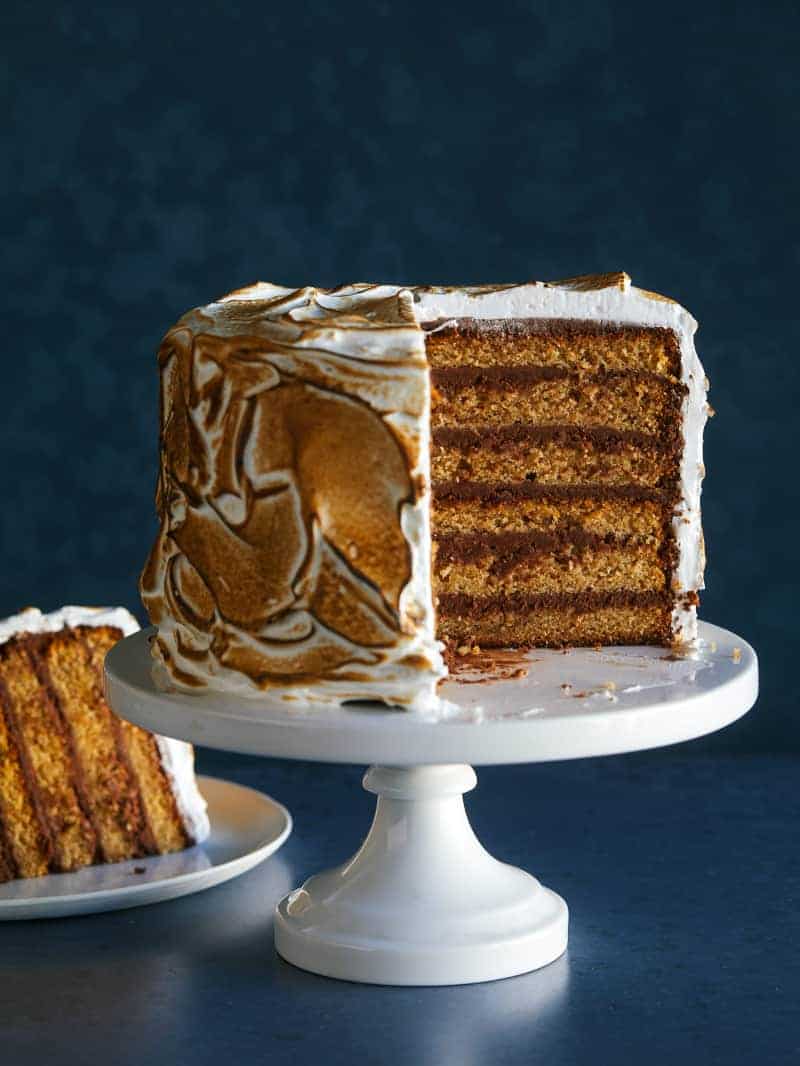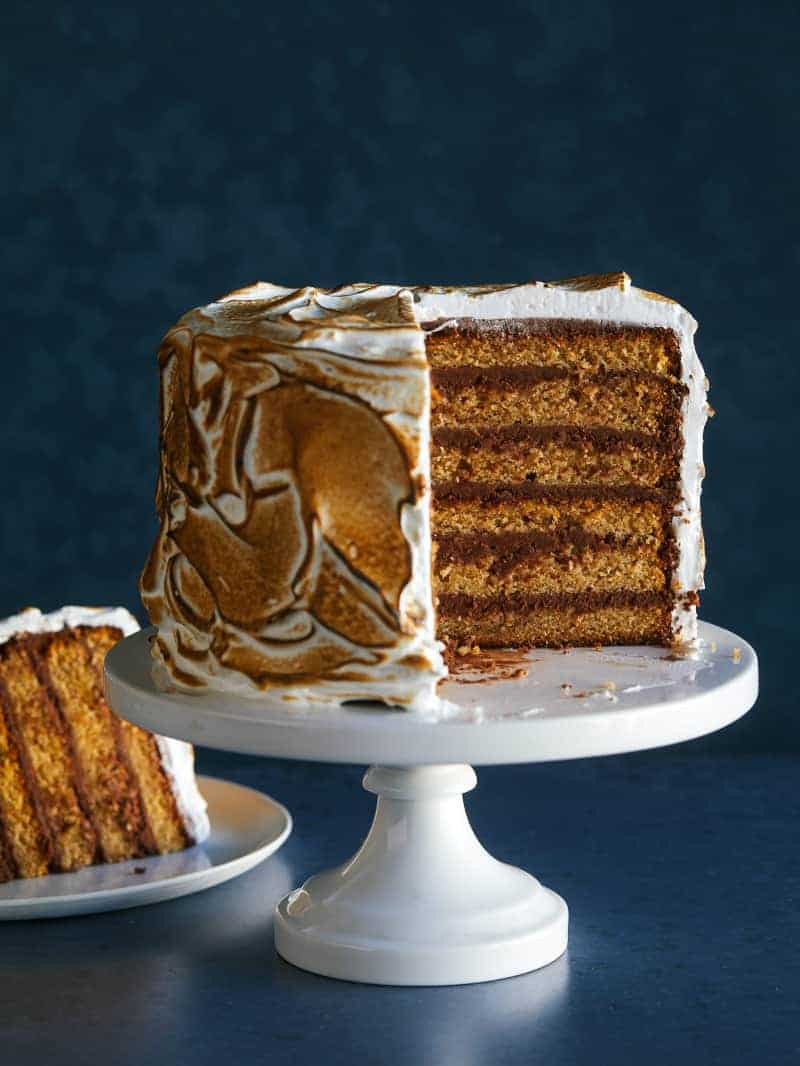 Almost 2 years ago I became an aunt for the very first time, and its seriously been one of the greatest experiences of my life. My nephew is the sweetest, smartest and funniest little boy in the world (not that I'm bias or anything), and I can never get enough of him. It's been so much fun watching him grow (way too fast) these last two years and it just melts my heart when we Facetime or get together and I get to chat with him and hear him call me, in his adorably teensy voice, "Jen"…not "Auntie Jen", like my sister and brother in law always try to get him to call me, just "Jen" cause you know, we're buds. :)
Anyways, I got to make him a cake for his 1st birthday last year and for his 'first sugar' which made me super excited, so I knew I had to go big. I made him this Six Layer S'more Cake and he 100% approved, well after about 30 seconds of confusion over what he just stuck in his mouth, lol. The cake is a graham cracker based cake with a whipped chocolate ganache and finally finished with some toasted marshmallow fluff!
Sure, this cake is a little bit more of a labor of love, but you can make each of the components up to 3 days in advance and just whip the ganache, rewhip the marshmallow fluff and assemble the cake the day you need it! The cake itself is nice and moist and I personally love dark chocolate so I made this cake with a dark chocolate ganache, although if milk chocolate is your jam, totally go for it! It's actually how I made the cake for my nephew. His 2nd birthday is coming up this October and by then he'll be a big brother and sharing the spotlight, so his cake will need to be extra special. I'm thinking a banana cake with fresh blueberries folded in with some sort of whipped cream frosting?! We'll see. Enjoy! xx, Jenny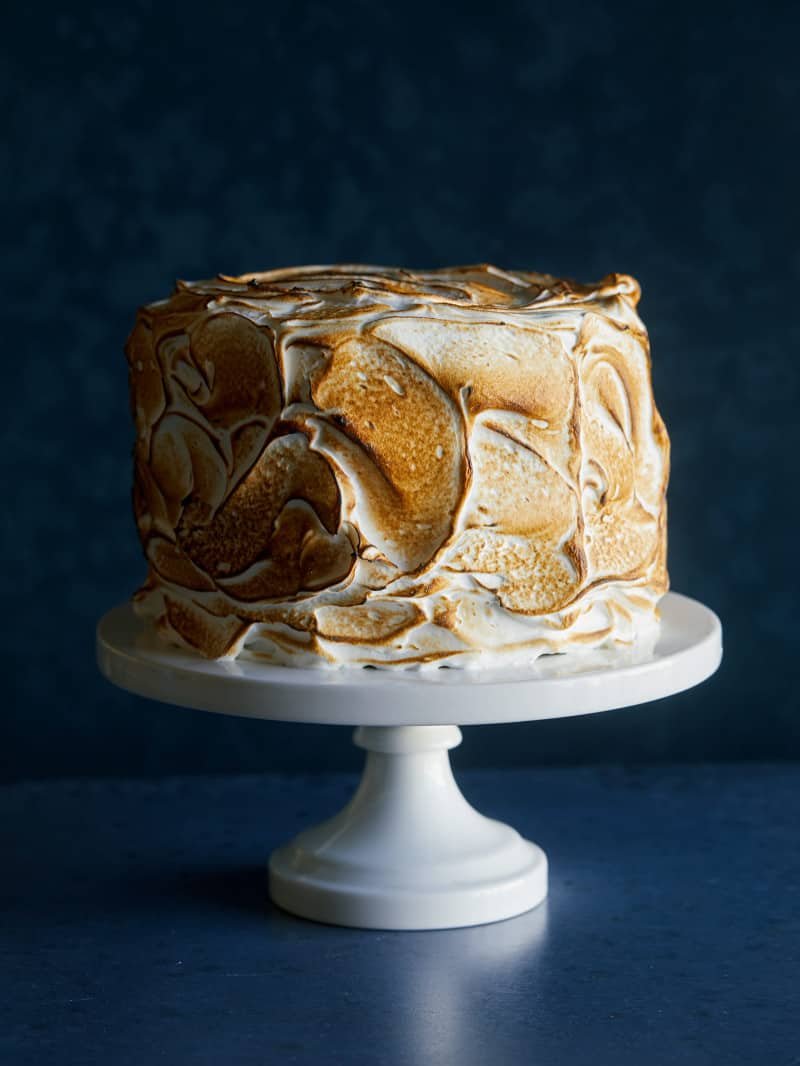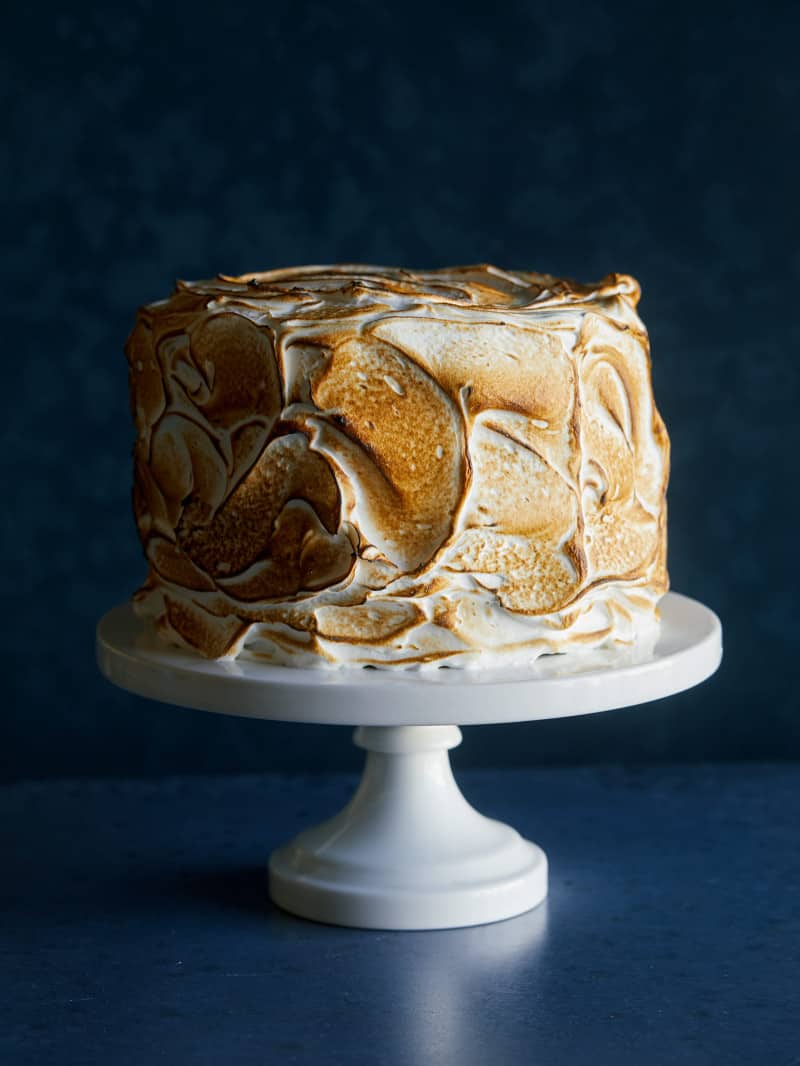 Hungry for more?
Subscribe to never miss a recipe.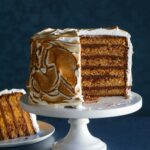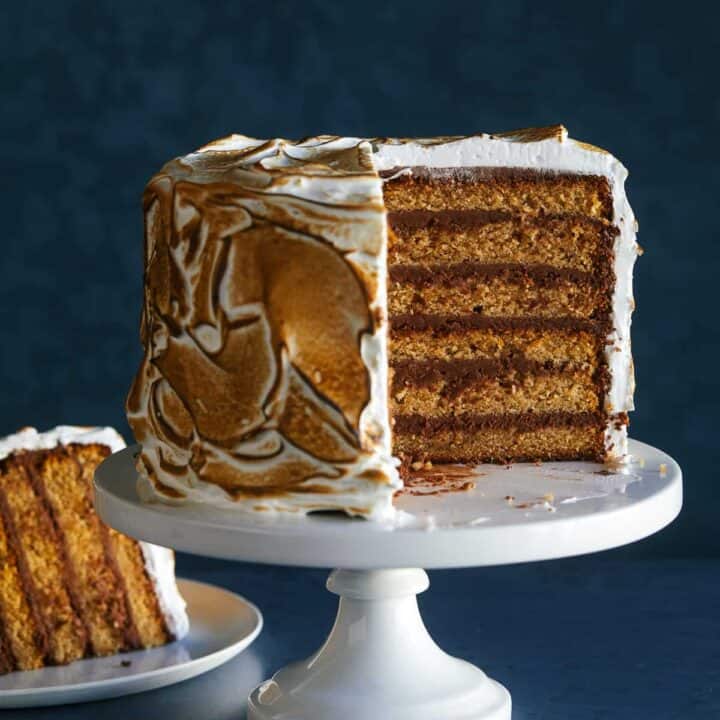 ---
Six Layer S'mores Cake
INGREDIENTS
graham cracker cake
1 ¾

cups

finely ground graham cracker crumbs

1 ¼

cups

all purpose flour

1

teaspoon

baking powder

½

teaspoon

baking soda

½

teaspoon

salt

1

cup

(2 sticks) lightly browned, unsalted butter, cooled

¾

cup

light brown sugar

¾

cup

superfine sugar

granulated is fine

3

large

eggs

1

teaspoon

vanilla

1

cup

buttermilk
dark chocolate ganache
1 ½

cups

heavy cream

16

ounces

bittersweet chocolate, chopped
frosting
INSTRUCTIONS
Line the bottom of 3 (6 inch) cake pans with parchment paper and lightly grease and flour.

Pour graham cracker crumbs, flour, baking powder, baking soda, and salt into a mixing bowl and whisk together. Set aside.

Place butter and both sugars in a mixing bowl and beat together until light and fluffy.

Add eggs, one at a time, scraping down after each addition, then stir in vanilla.

Alternate adding the dry ingredients and buttermilk into the wet mixture and beat together until fully incorporated and the batter is smooth.

Evenly divide the batter between the prepared cake pans and bake for about 35 minutes or until a toothpick comes out clean when inserted into the center of the cakes.

Remove cake pans from the oven and place onto a cooling rack for about 30 minutes.

Release each cake round from the cake pans and refrigerate cakes for 2 to 4 hours.

For ganache: Pour milk into a saucepan and scaled over medium heat. Once milk is hot, remove from heat and add chocolate. Allow the mixture to sit for 5 to 7 minutes. Stir the melted chocolate and milk together until completely combined and smooth. Refrigerate for about 2 hours, or until the ganache has set.

Make 1 recipe of marshmallow fluff

To assemble: Slice each cake in half, horizontally. Set aside.

Using a hand mixer, whip ganache until light, fluffy and smooth.

Spread a layer of whipped ganache between each layer of cake and neatly stack them atop one another. Frost the sides and top with a thin layer of ganache.

Spread a thick layer of homemade marshmallow fluff around the entire cake (the more swoops, the better the cake will look when torched).

Carefully torch the marshmallow fluff until entire cake is toasted. Slice and serve.