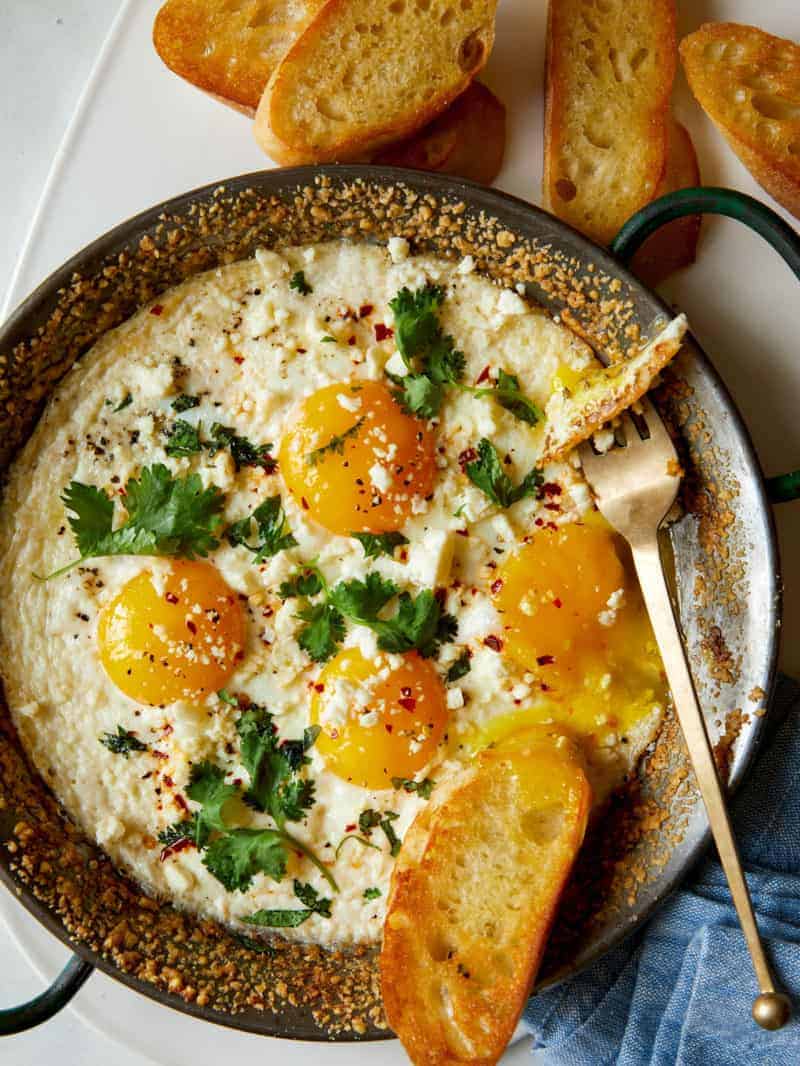 I love breakfast recipes that can easily feed multiple people that are easy to make. This recipe is one of those. Simple and delicious, paired with some bread makes a great and yummy simple breakfast. We coated the pan with cheese and then added the eggs which makes a really delicious cheesy crust on the bottom of these baked eggs. Perfect for two people, or use a bigger pan and make more! :)
♥ Teri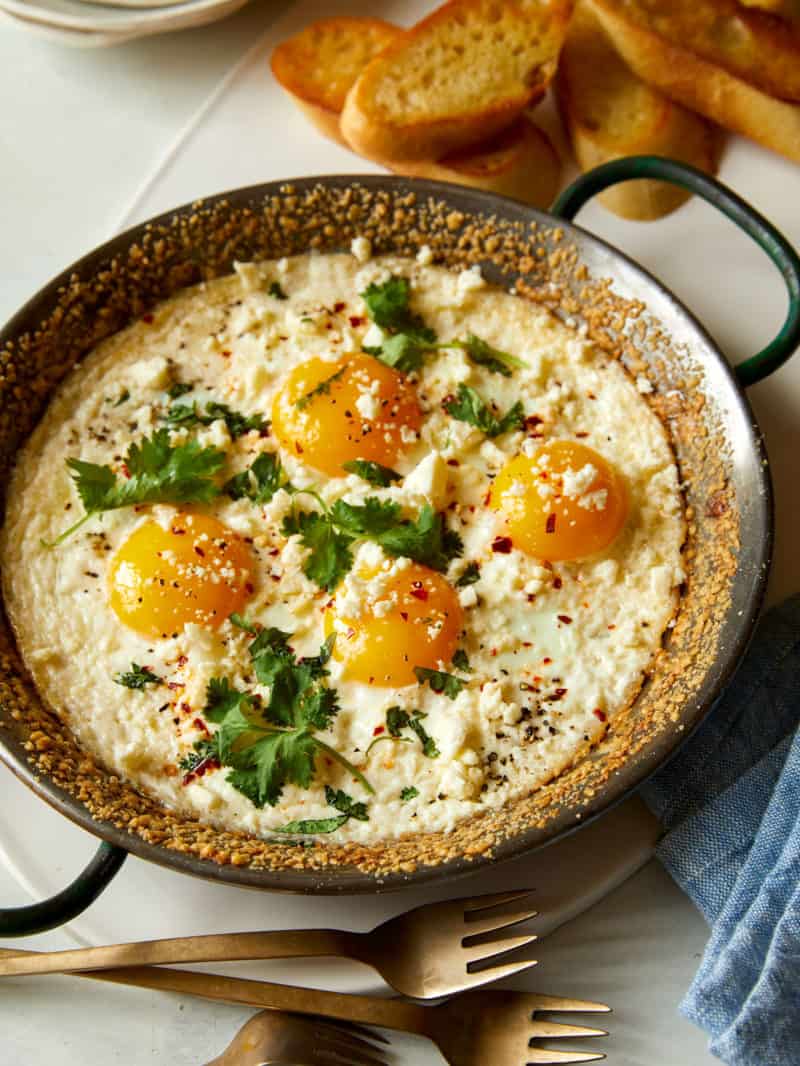 Simple Herb Baked Eggs with Crumbled Cheese

Makes 4

Ingredients:
2 tablespoons unsalted butter, softened
1/4 cup grated Parmesan
4 large eggs
1/2 cup heavy cream
salt and pepper to taste

crumbled feta
crushed red pepper flakes
cilantro leaves

Directions:
1. Preheat oven to 350˚F.
2. Rub a small baking dish with butter and sprinkle with parmesan.
3. Crack eggs into baking dish and top with cream. Seaon with salt and pepper.
4. Bake eggs for 12 to 15 minutes or until whites have just set, but yolks are still a little runny.
5. Remove eggs from oven and top with crumbled feta, crushed red pepper flakes and cilantro leaves.
6. Serve with toasted bread.