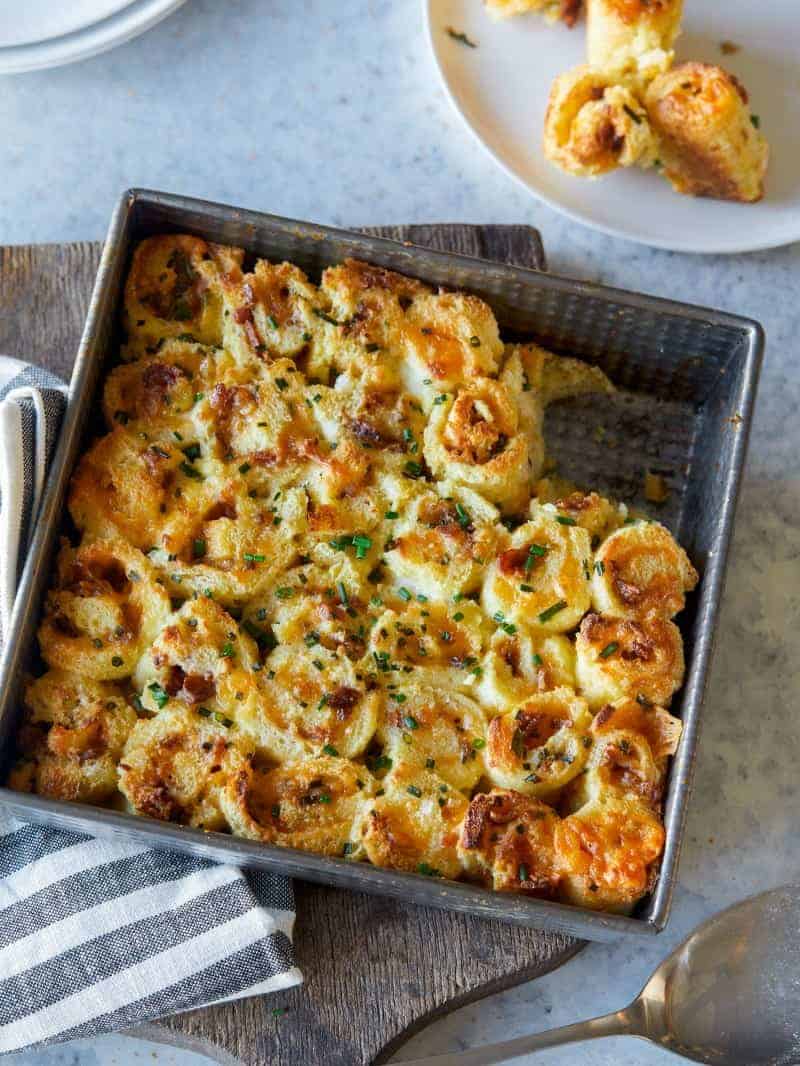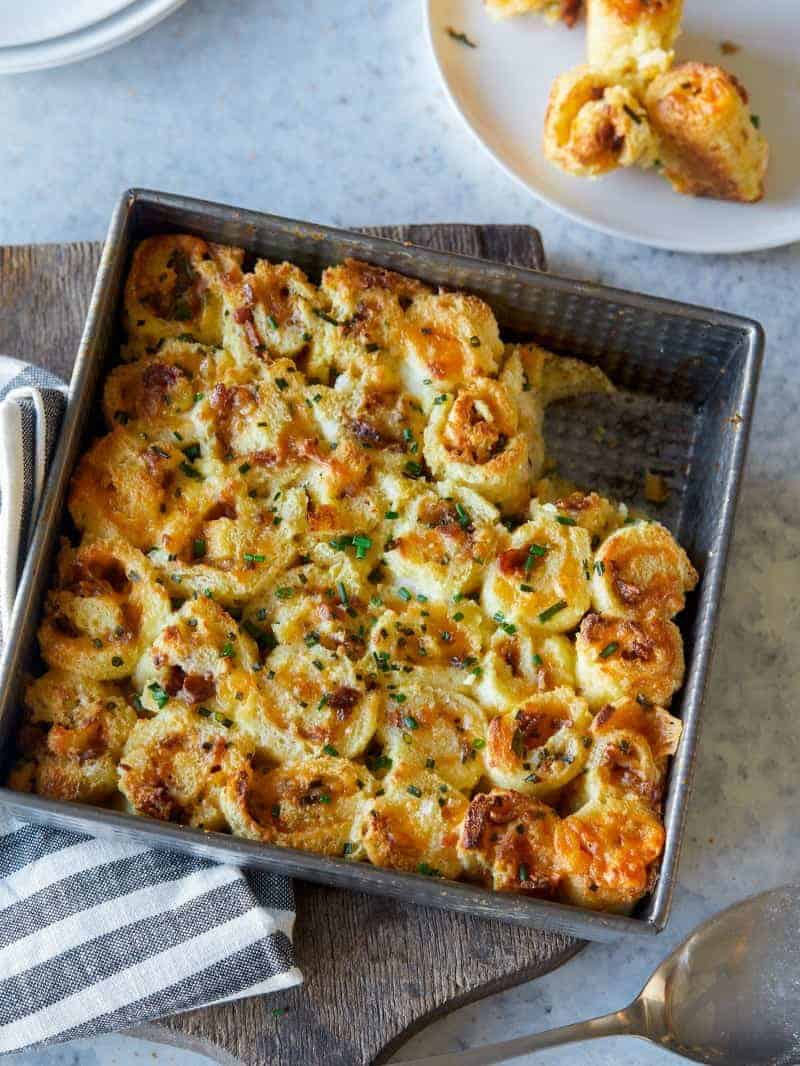 We recently posted these Strawberry and Cinnamon French Toast Roll Ups on the blog – and this is their non identical twin – the savory version. If you're squarely in the savory camp, we also have this yummy recipe for Savory Herb French Toast. In this recipe, we have a little cheese, a little bacon, rolled tightly into a nice little log and then baked where the tops get a little crispy which is my favorite part. I like to top mine with extra butter when it's hot, but if you're into sweet and savory stuff you can use syrup. I would because I also like blueberry bagels and vegetable cream cheese. :)
♥ Teri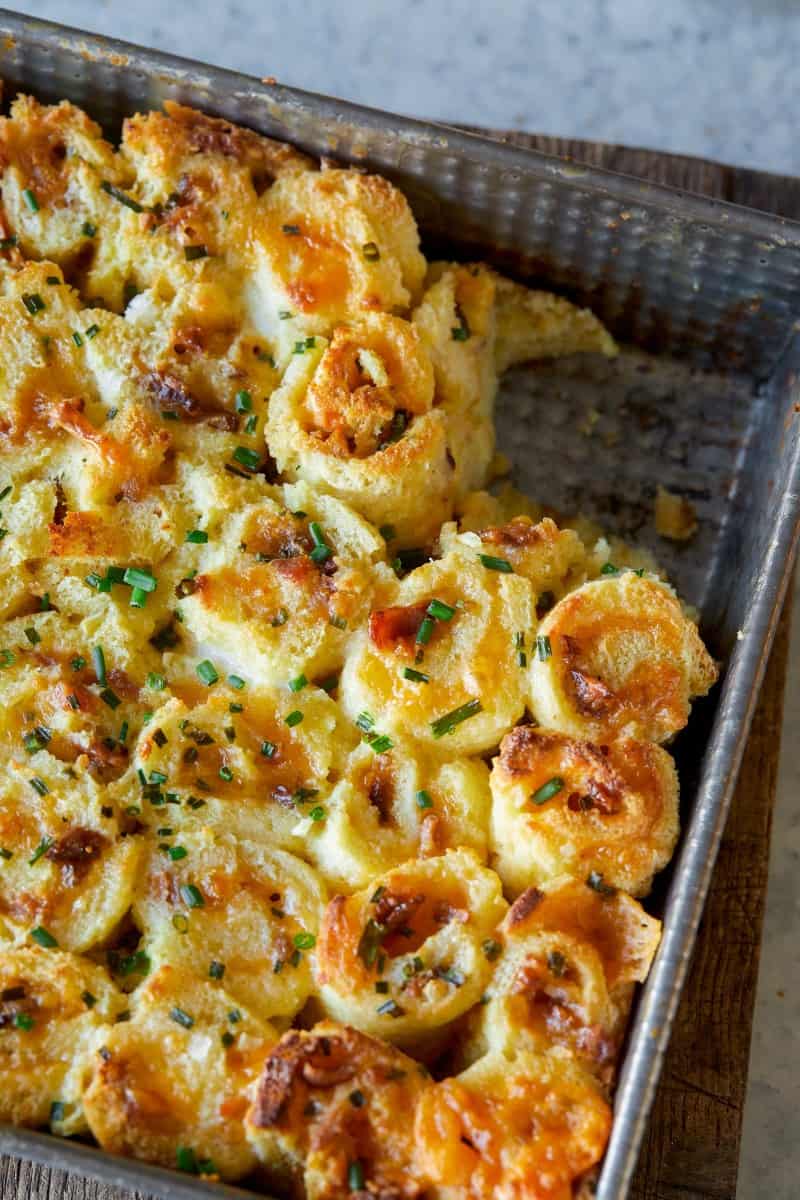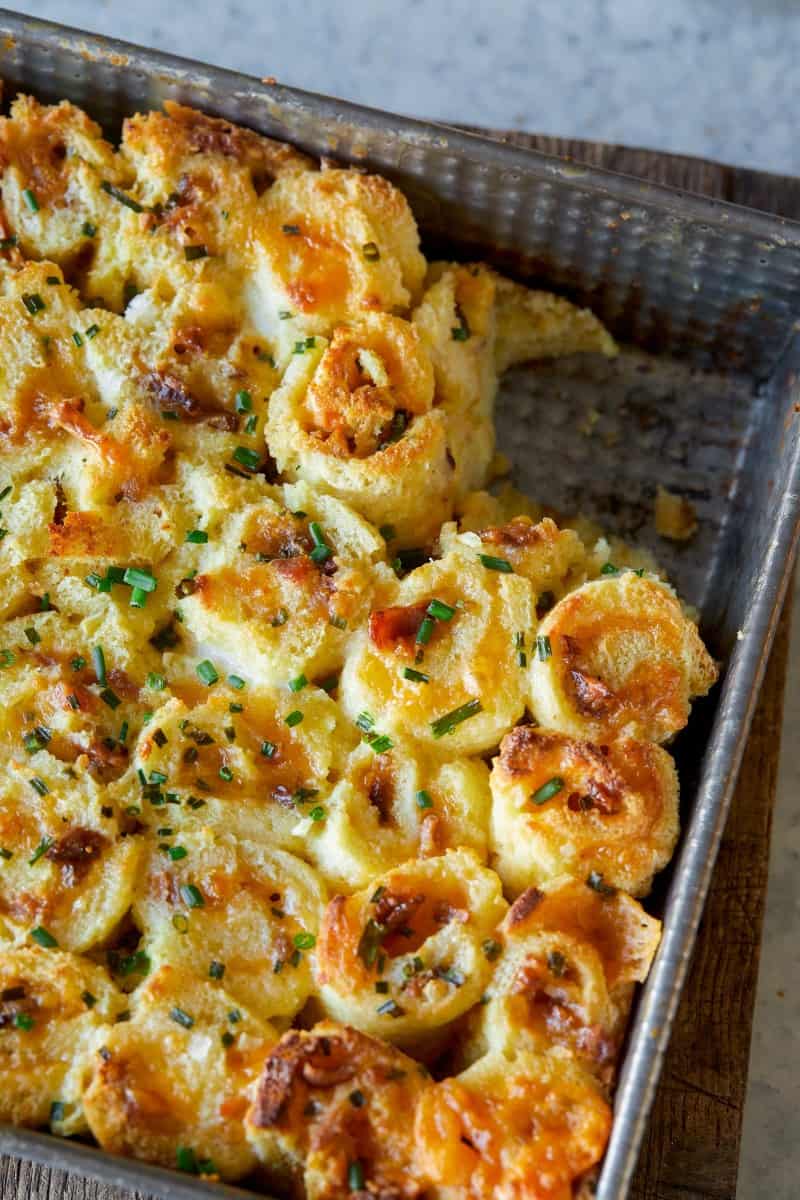 Hungry for more?
Subscribe to never miss a recipe.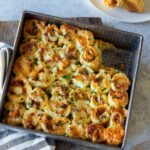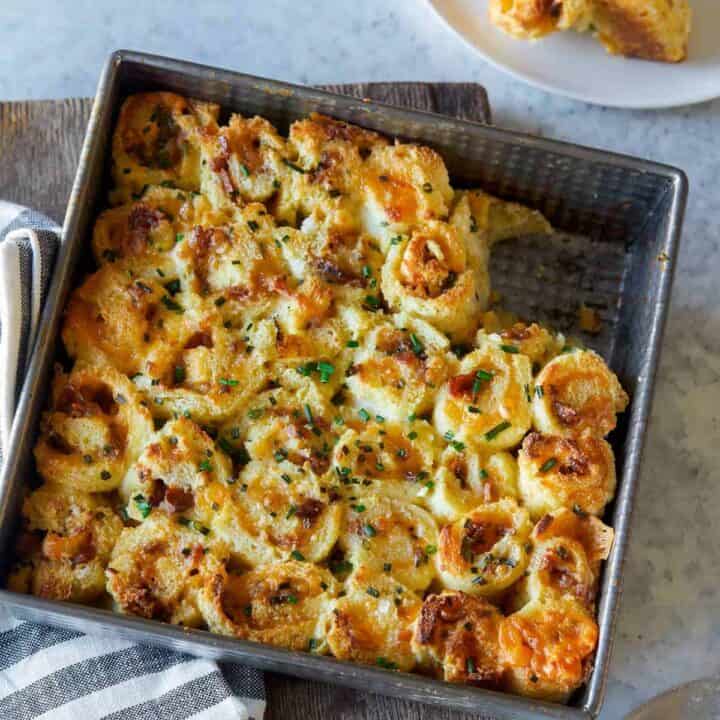 ---
Savory French Toast Roll-Ups
INGREDIENTS
2

tablespoons

unsalted butter, softened and divided

6

large eggs, beaten

1 ½

cups

whole milk

½

teaspoon

salt

¼

teaspoon

cacked black pepper

1

loaf sliced, country white or wheat bread, crust and end pieces removed

6

slices

cooked and crumbled bacon

4

ounces

shredded white cheddar cheese

2

tablespoons

thinly sliced green onions or chives

salted butter, softened for serving
INSTRUCTIONS
Lightly grease the bottom and sides of an 8-inch baking dish with 1 tablespoon butter.

Place eggs, milk, salt, and pepper into a shallow baking dish and whisk together.

Place a single piece of bread onto a clean surface and using a rolling pin, roll the piece of bread until completely flattened.

In a mixing bowl combine bacon, shredded cheese and green onions/chives and toss together.

Scatter 2 heaping teaspoons of the bacon mixture onto the flattened bread and roll up.

Place the roll on a cutting board, seam side down and slice in half, widthwise.

Carefully dip both rolls into the egg mixture until completely covered and place into the greased baking dish, standing up, side by side.

Repeat steps 4 through 7 until all of the bread and bacon/cheese have been used and the baking dish is filled with Savory French toast roll ups.

Pour remaining egg mixture over the baking dish, cover with foil and refrigerate for 1 hour.

Place covered baking dish into the oven and bake for 25 to 30 minutes.

Remove French toast from oven, uncover and randomly dot the top with remaining tablespoon butter.

Place baking dish back into the oven and continue to bake for an additional 10 minutes or until the butter has melted and the top has browned.

Allow French toast to cool slightly before topping with butter (optional) and serving.
NOTES
*Makes 1 (8") Pan of Roll-Ups