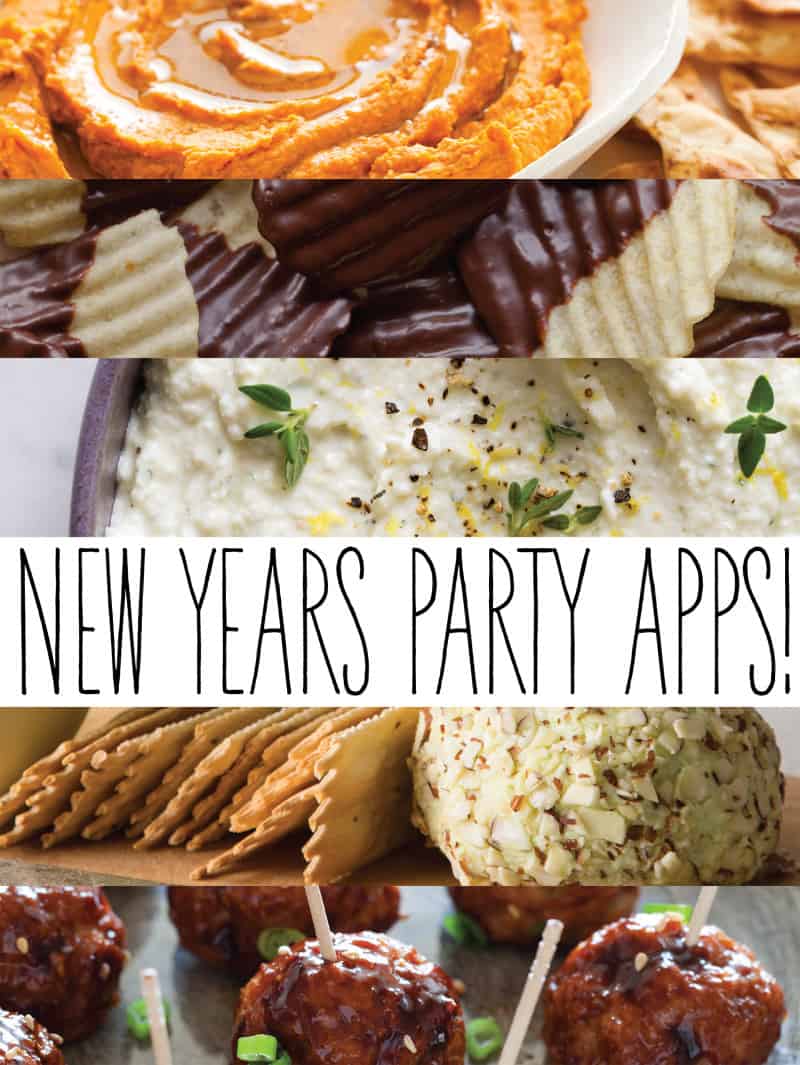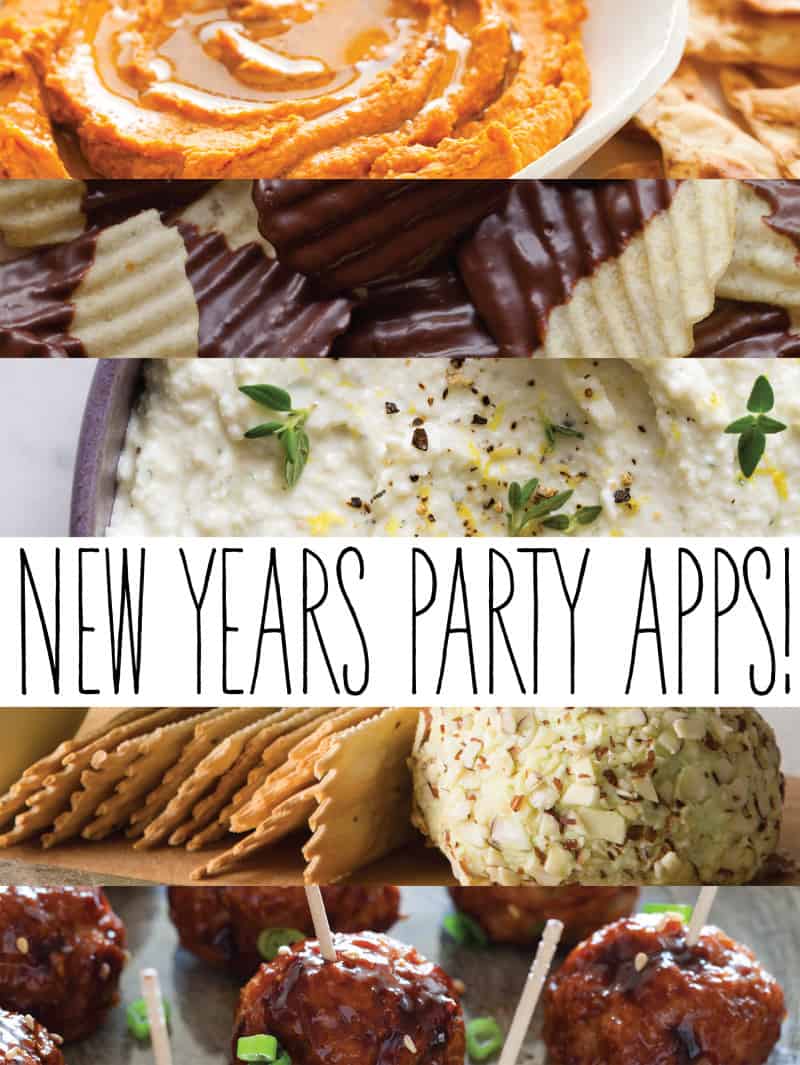 In case you're a really awesome person, and throwing all your lucky friends a New Years party (or you're a party go-er don't go empty handed) we have some really easy and quick New Years Party apps that are absolute crowd pleasers! Here is what is on our list:
1. Sweet Potato Hummus: Because it is possible to consume hummus and potatoes at the same time and that is a wonderful thing.
2. Chocolate Covered Potato Chips: These will be gone so fast! Sweet and savory 4 life!
3. Black Pepper and Lemon Asiago Dip: No cooking! In the food processor and then it sets in the fridge. Easy peasy!
4. Swiss and Green Onion Cheese Ball: Because who doesn't like cheese in ball form. Also, the ball will be dropping for New Years, so it's very meta and on point (also because of balls).
5. Korean Style Cocktail Meatballs: Don't invite me over, I will eat all these. They are so dang good! And also, because of balls, you should make them.
If you're looking for some cocktail recipes, check out our Happy Hour Section!
Happy New Years Everyone!
♥ Teri