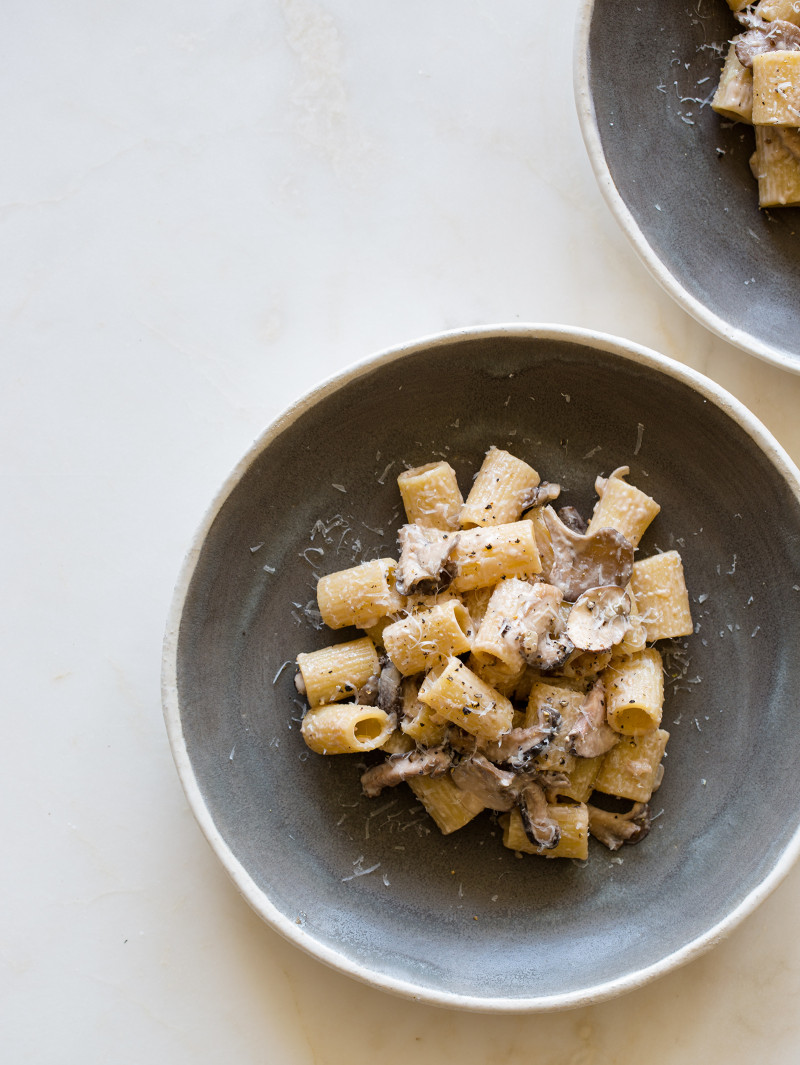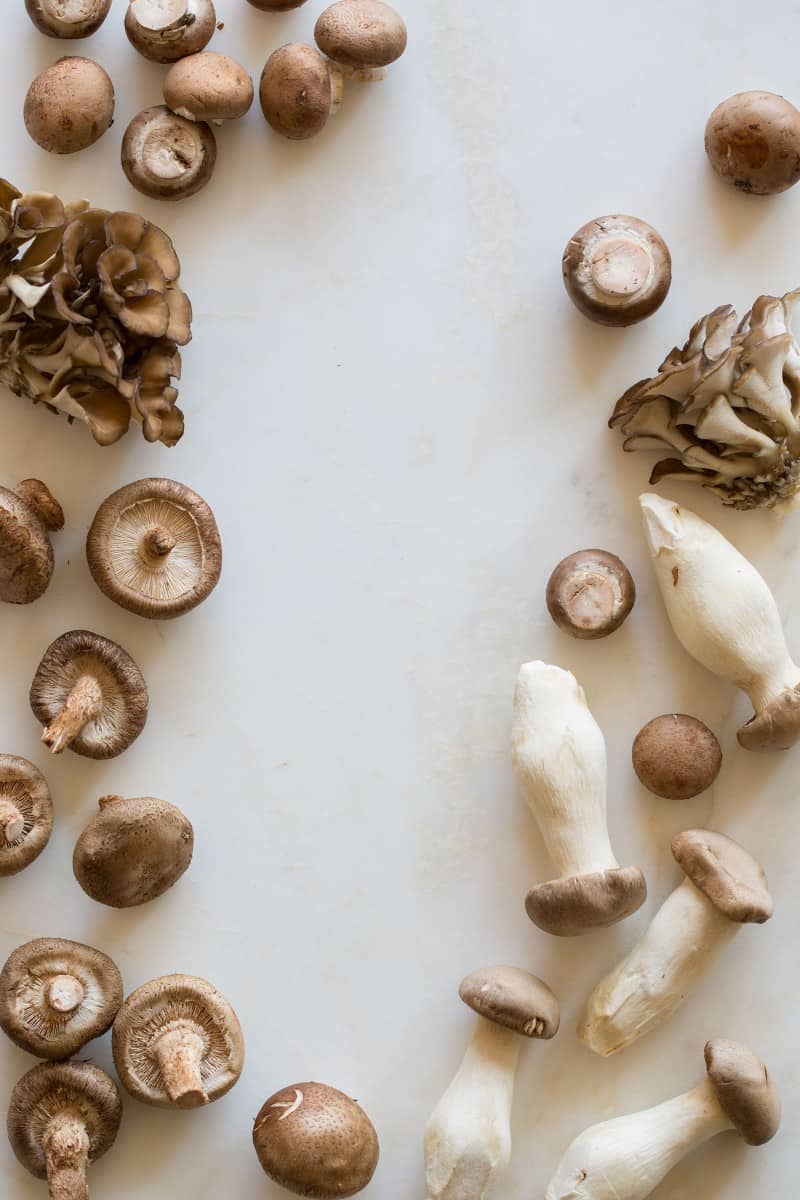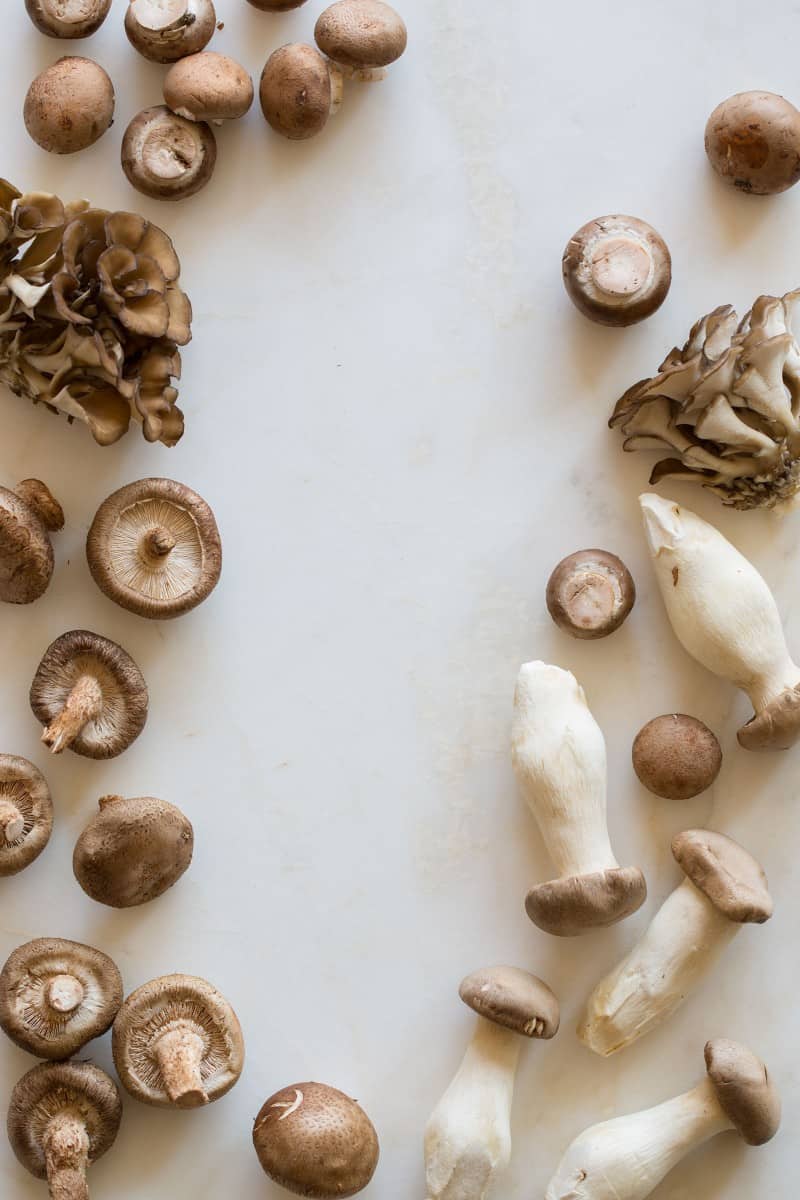 As an adult I love mushrooms. As a child, I hated them. I think that parents who claim their kid is a picky eater are maybe feeding them things that are gross. Case in point, I hated mushrooms. So gross. Ew. Yuck. That is because the only mushrooms I had ever come into contact with were button mushrooms. Button mushrooms in my opinion, taste like weeds and dirt. I think they are the worst of the mushroom options. So knowing this, as an adult, I wasn't super optimistic about trying different kinds of mushrooms. When I finally did, it was a life changer. Now I love mushrooms (the right kinds) on everything, and in everything. I always buy crazy mushrooms at the farmers market, and this is the perfect dish to utilize them. This is a super quick and easy perfect for dinner pasta dish. Rigatoni with a wild mushroom crema sauce. I'm excited about it, and I can't wait to make it again! Yum!
♥ Teri
other yummy pasta recipes you might like: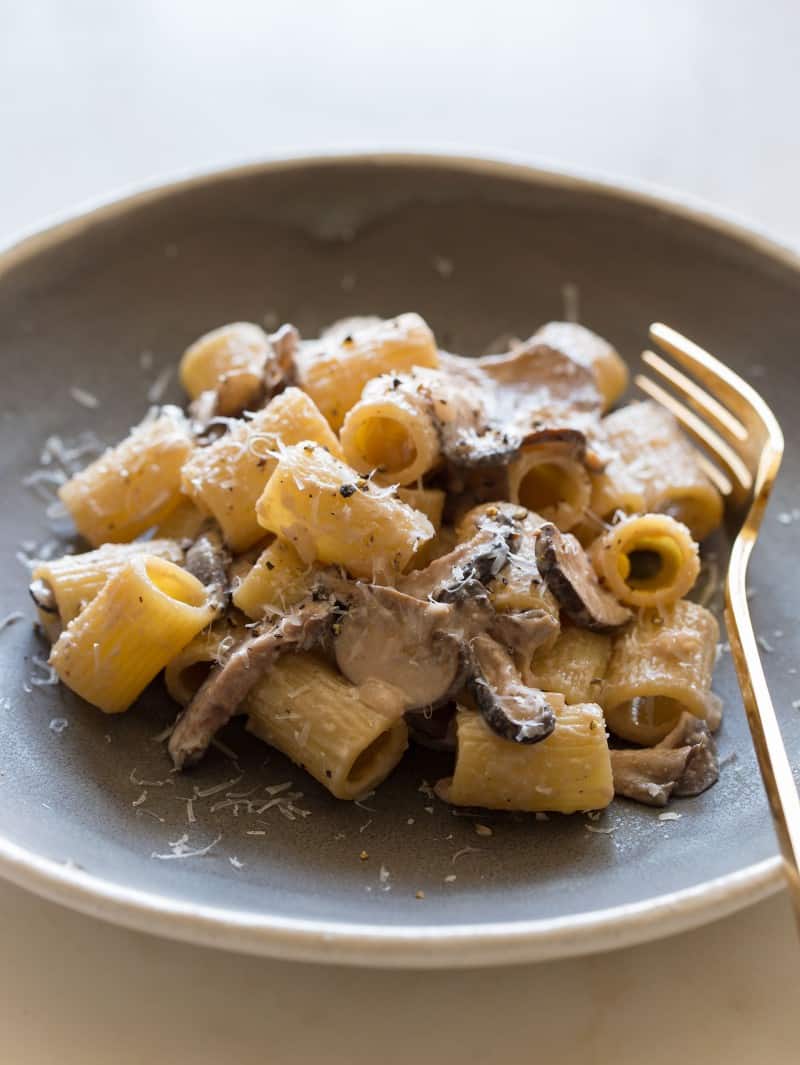 Hungry for more?
Subscribe to never miss a recipe.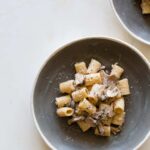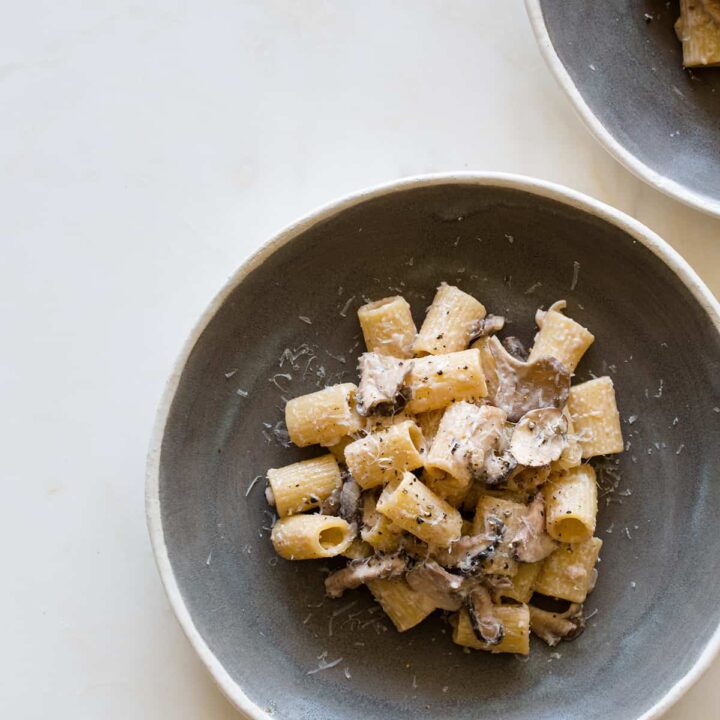 ---
Quick and Easy Mezzi Rigatoni with a Wild Mushroom Cream Sauce
INGREDIENTS
1

pound

mezzi rigatoni

2 ½

tablespoons

extra virgin olive oil

½

medium yellow onion, diced

2

garlic cloves, minced

2

sprigs thyme, minced

4

ounces

cremini mushrooms, cleaned and thinly sliced

4

ounces

shiitake mushrooms, cleaned, stemmed and thinly sliced

2

ounces

oyster mushrooms, cleaned and roots removed

3

king oyster mushrooms, cleaned and thinly sliced

1

cup

red wine

½

cup

heavy cream

2

tablespoons

unsalted butter, softened

optional

½

cup

grated Parmesan cheese, plus more for garnish

salt and pepper to taste
INSTRUCTIONS
Fill a large pot with water and bring to a boil. Add a generous amount of salt to the water, followed by the pasta. Cook for 7 to 9 minutes or until al dente, stirring occasionally. Drain into a colander and toss with a dash of olive oil. Set aside.

Place a large skillet over medium-high heat and sauté onions for about 3 minutes. Add garlic, thyme and mushrooms and continue to sauté for 4 to 5 minutes (if the mixture gets too dry add an additional tablespoon of water). Season with salt and pepper.

Deglaze the pan with the red wine and allow the liquid to reduce by ⅔.

Lower heat to medium-low and stir in cream and butter, if using.

Add pasta and stir together until well coated. Top with parmesan and fold together. Adjust seasonings.

Top each plate with extra Parmesan and cracked black pepper and serve.
Calories:
785
kcal
Carbohydrates:
94
g
Protein:
22
g
Fat:
31
g
Saturated Fat:
14
g
Cholesterol:
67
mg
Sodium:
220
mg
Potassium:
660
mg
Fiber:
5
g
Sugar:
5
g
Vitamin A:
744
IU
Vitamin C:
2
mg
Calcium:
198
mg
Iron:
2
mg