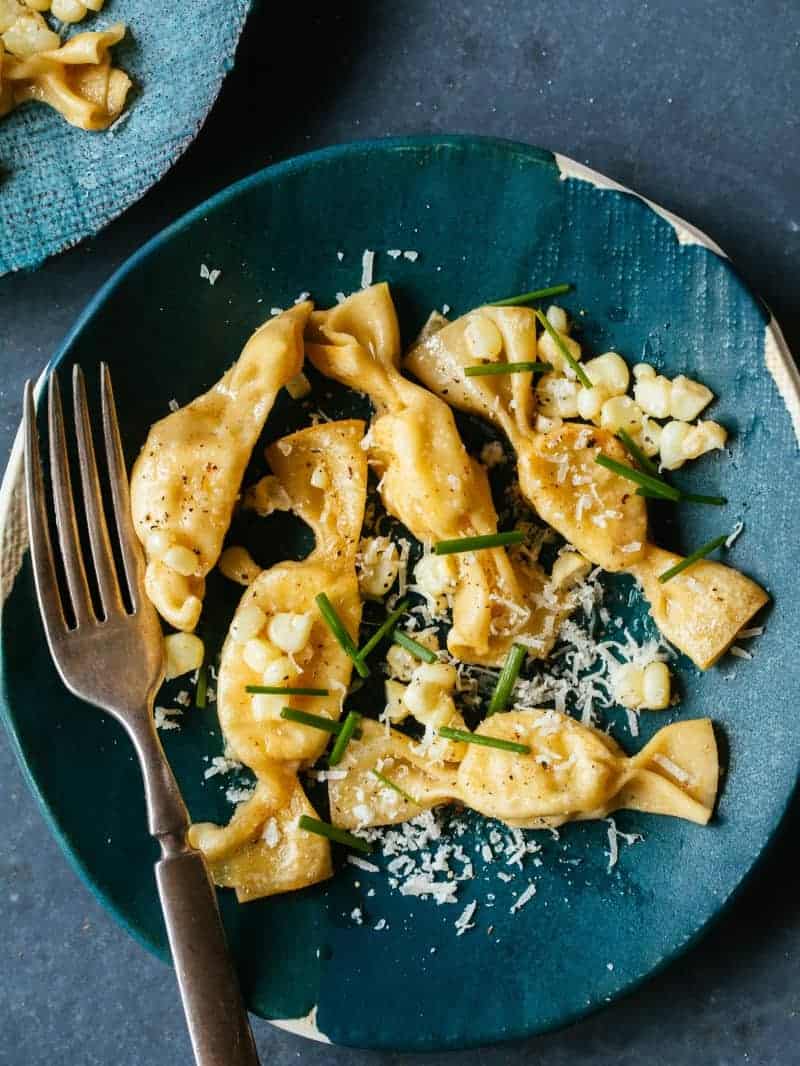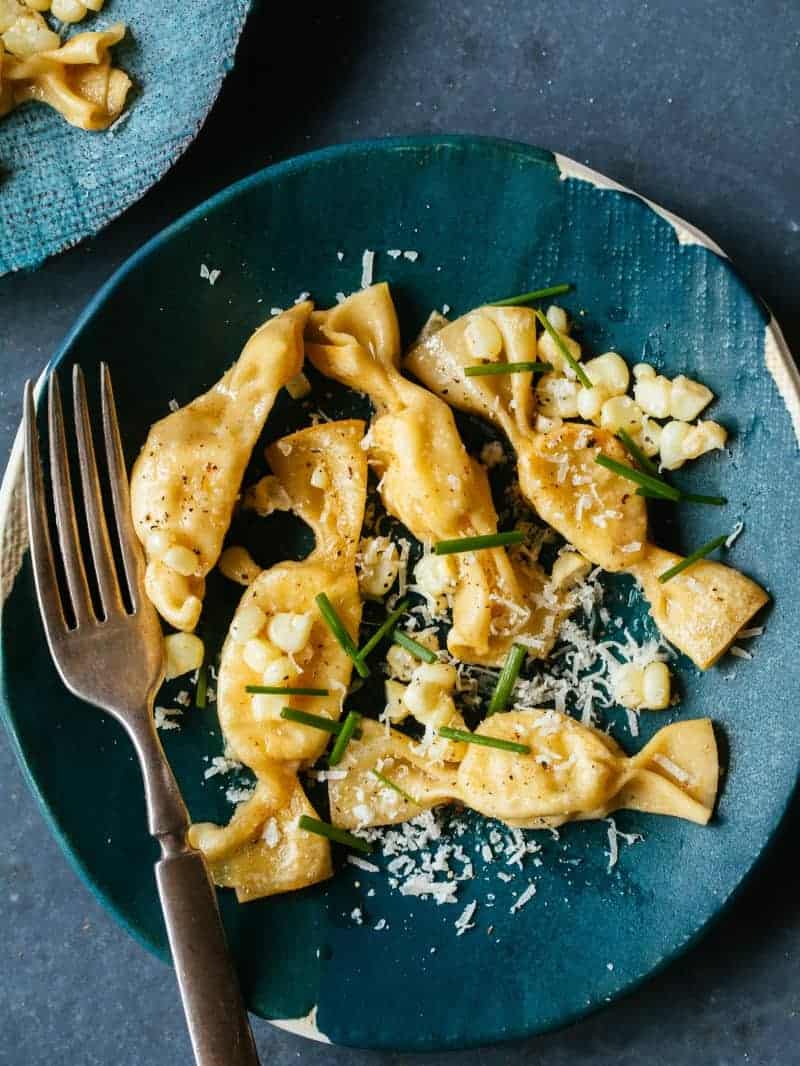 I really love making homemade pastas, especially varieties of stuffed pastas. It's one of those labor of love things, but totally worth it. I know it's also one of those thinks that people tend to think "what's the point of making your own", but I promise you, all you need to do is set up a work area, put on some binge-worthy Netflix and before you know it, you'll have over a hundred of these delicious and adorable candy-shaped, stuffed pasta.
I stuffed these with a pretty simple filling mainly consisting of mascarpone, lobster, butter sauteed corn, and fresh tarragon. I really love this flavor combination. It's simple and fresh, but also really bold and robust. I can seriously eat 30 of these things at once; they're so good and pretty addicting.
These little guys also freeze really well and because a single recipe makes so many of them, you're really making several meals worth of food in one! Our Lobster, Corn and Tarragon Caramelle are great to make when you want to impress friends and family and treat them to something a little special, or if you just feel like having an especially indulging night-in with a big bowl of this pasta, a huge glass of wine and comfy pj's. Enjoy! xx, Jenny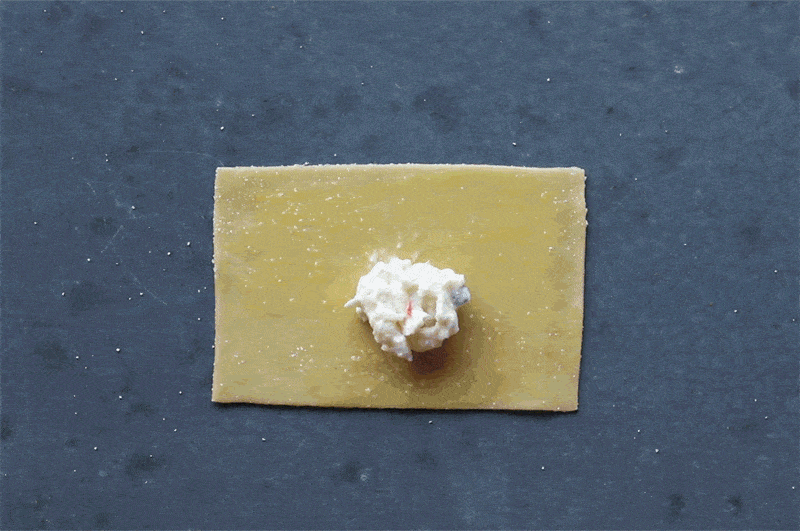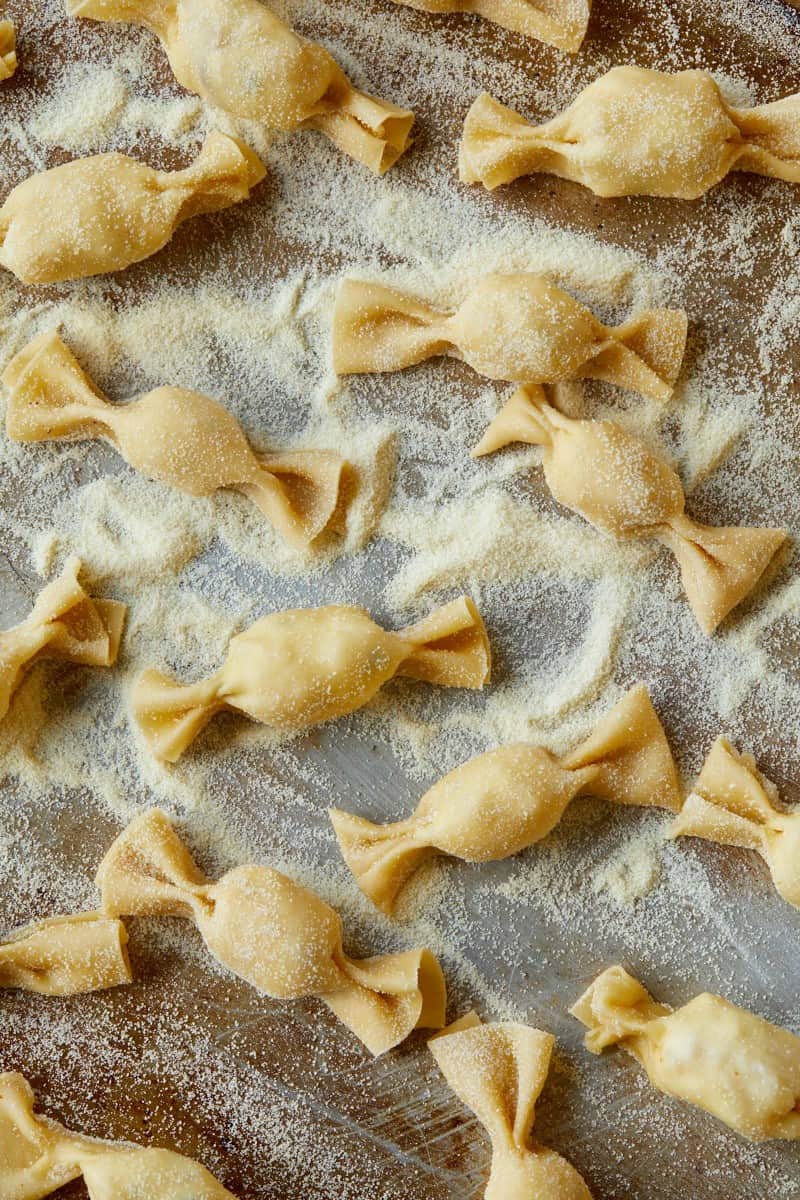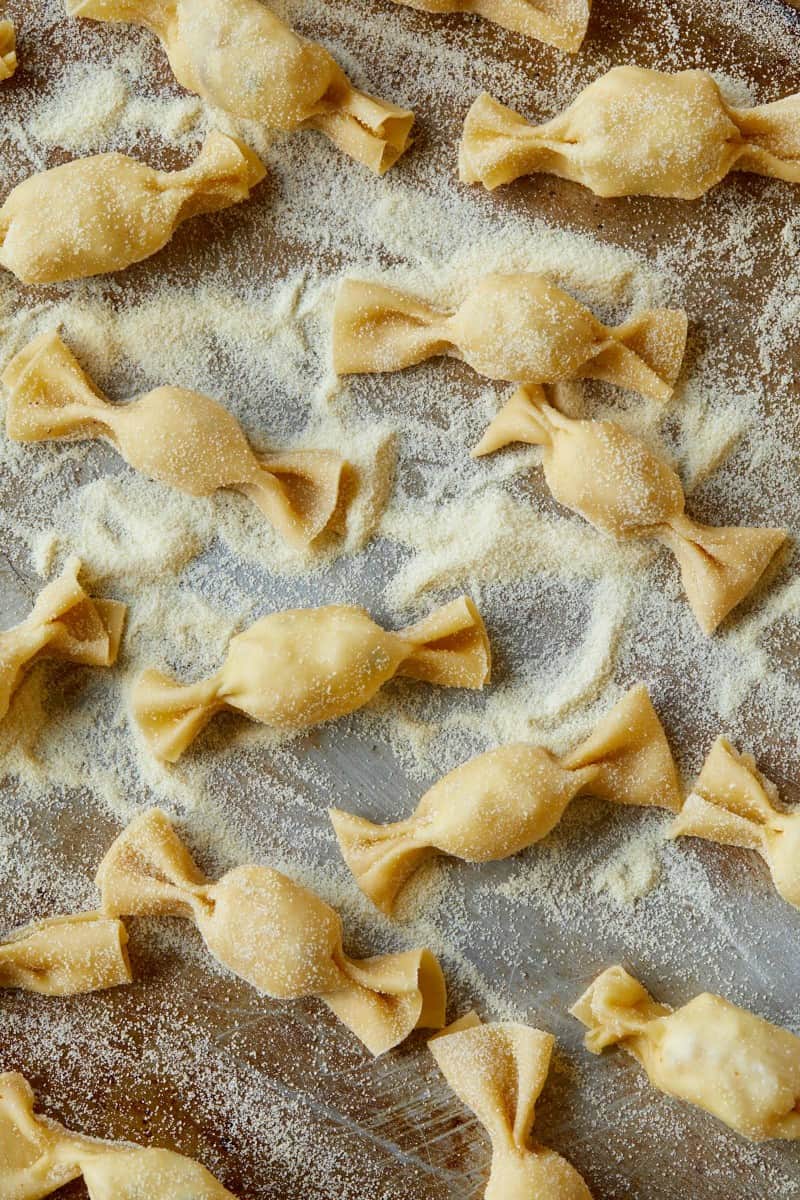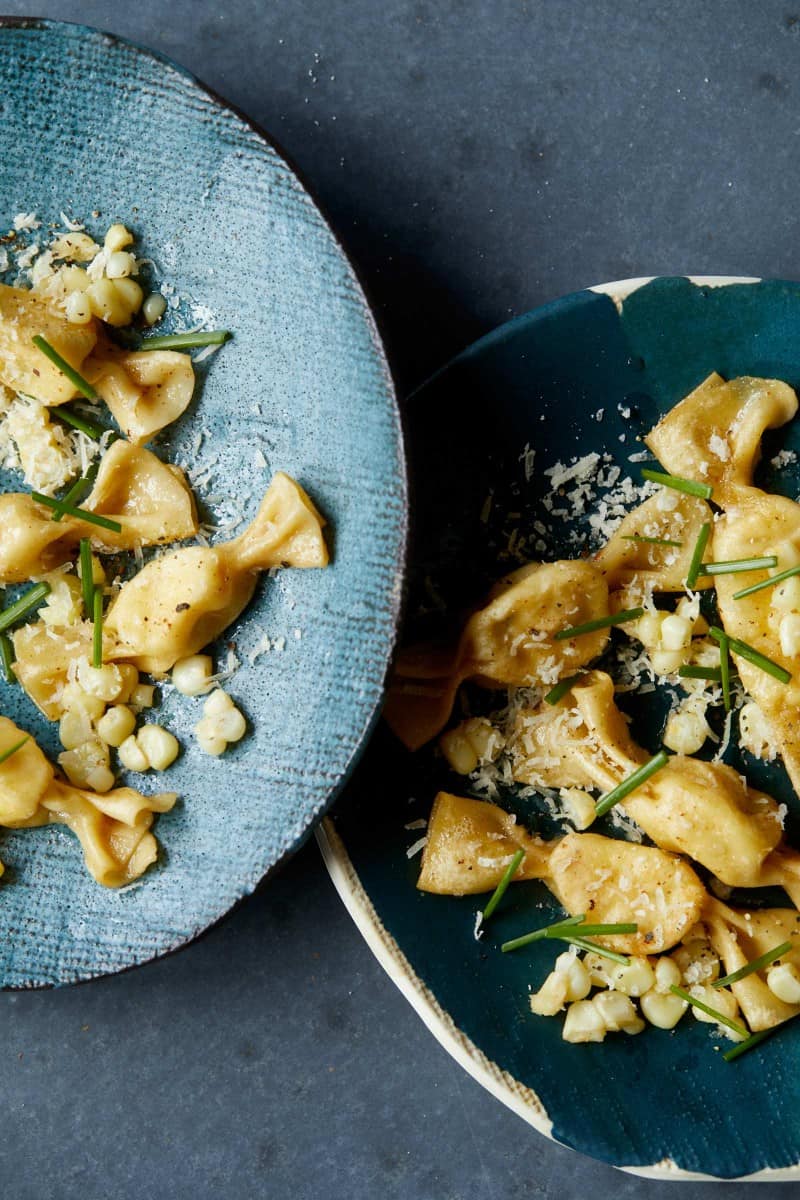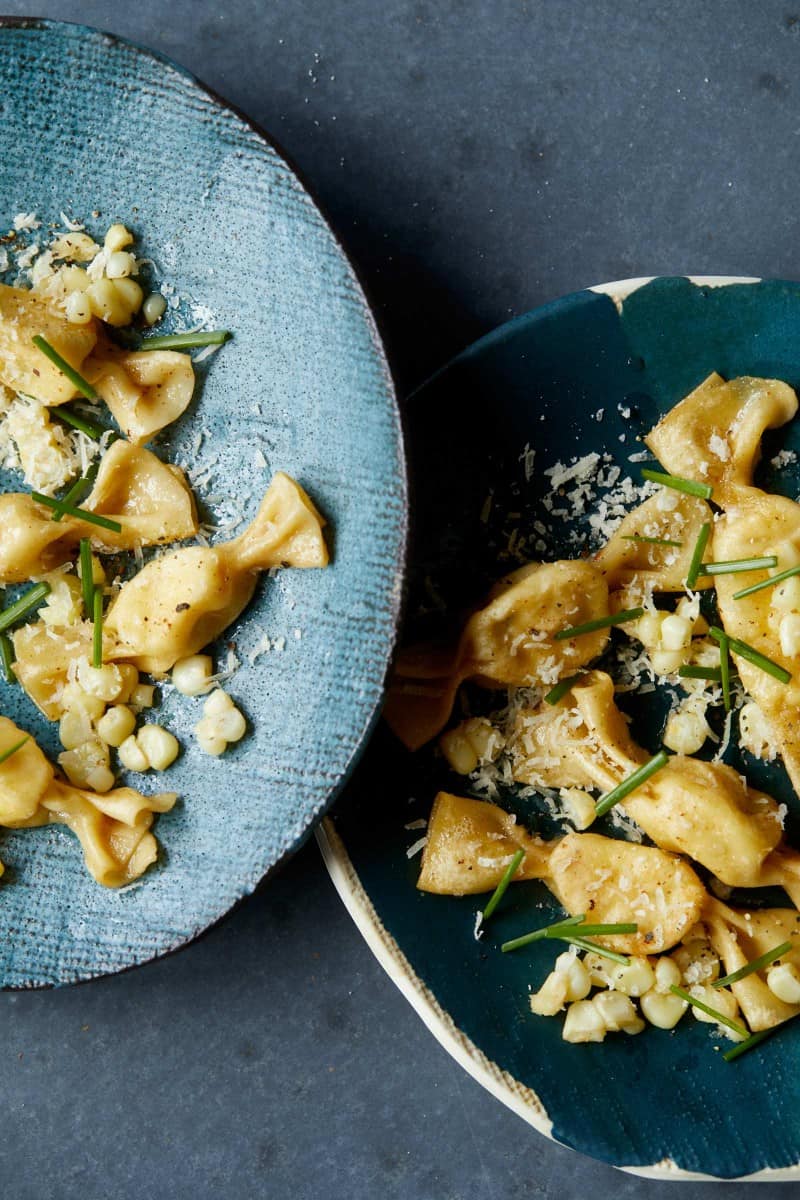 Hungry for more?
Subscribe to never miss a recipe.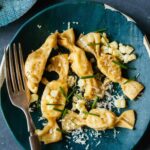 ---
Lobster Corn and Tarragon Caramelle
INGREDIENTS
filling
2

tablespoons

unsalted butter

2

tablespoons

minced shallot

1

garlic clove, minced

kernels from 1 large ear corn

6

ounces

mascarpone, softened

3

ounces

part skim ricotta

2

ounces

grated Parmesan

8

ounces

poached and cooled lobster meat, diced

1

tablespoon

thinly sliced chives

1 ½

teaspoons

minced tarragon

salt and pepper to taste
assembly
1

large egg, lightly beaten

4

tablespoons

unsalted butter

grated Parmesan, optional

micro greens, optional

basil leaves, optional
INSTRUCTIONS
Make pasta according to recipe instructions.

Divide pasta dough into 4 pieces. Cover all but 1 piece, loosely with a towel.

Roll quarter piece of dough into a 24"x4" rectangle, about 1/8" thick and cut into 32 (1.5"x2") pieces. Repeat steps 2 and 3 with remaining dough.

For filling: Melt butter in a skillet over medium-high heat. Add shallot, garlic and corn and sauté for 3 to 4 minutes. Season with salt and pepper. Remove from heat and cool.

Place mascarpone, ricotta and Parmesan in a large mixing bowl and mix together. Add remaining ingredients, including the sautéed corn mixture, season with salt and pepper and fold together until fully combined.

To assemble: Beat together egg and 1 tablespoon water. Brush a piece of cut pasta with egg wash and fill with 1 heaping teaspoon lobster filling. Roll pasta into the shape of a cigar.

Making sure the pasta is seam-side down, press down to seal on both sides of the filling and then pinch the dough in the same place, making small candy-shaped, filled pasta.

Repeat steps 6 and 7 until all of the pieces of cut dough have been used. Place finished caramelle onto a baking sheet sprinkled with a light coating of semolina flour.

To serve: (For about 2 people, 20 caramelle) Fill a pot with water and bring to a boil. Add a small handful of salt and add about 20 caramelle to the pot. Stir. Bring water back up to a boil and continue to boil until caramelle begin to float to the top, 4 to 5 minutes. Meanwhile in a skillet over medium heat, melt butter. Using a slotted spoon, strain caramelle from the boiling water to the melted butter and sauté for 2 to 3 minutes. Season with salt and pepper.

Divide pasta onto two plates and top with grated Parmesan, micro greens and fresh basil leaves. Serve.