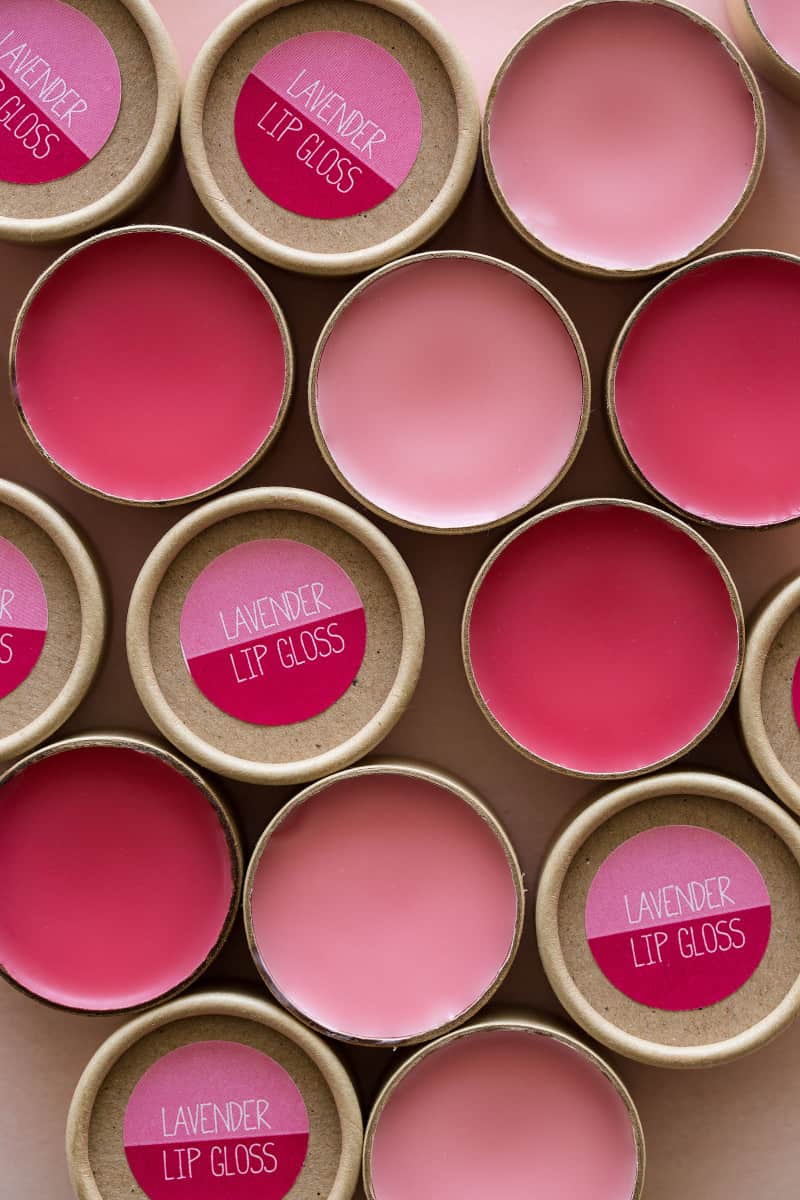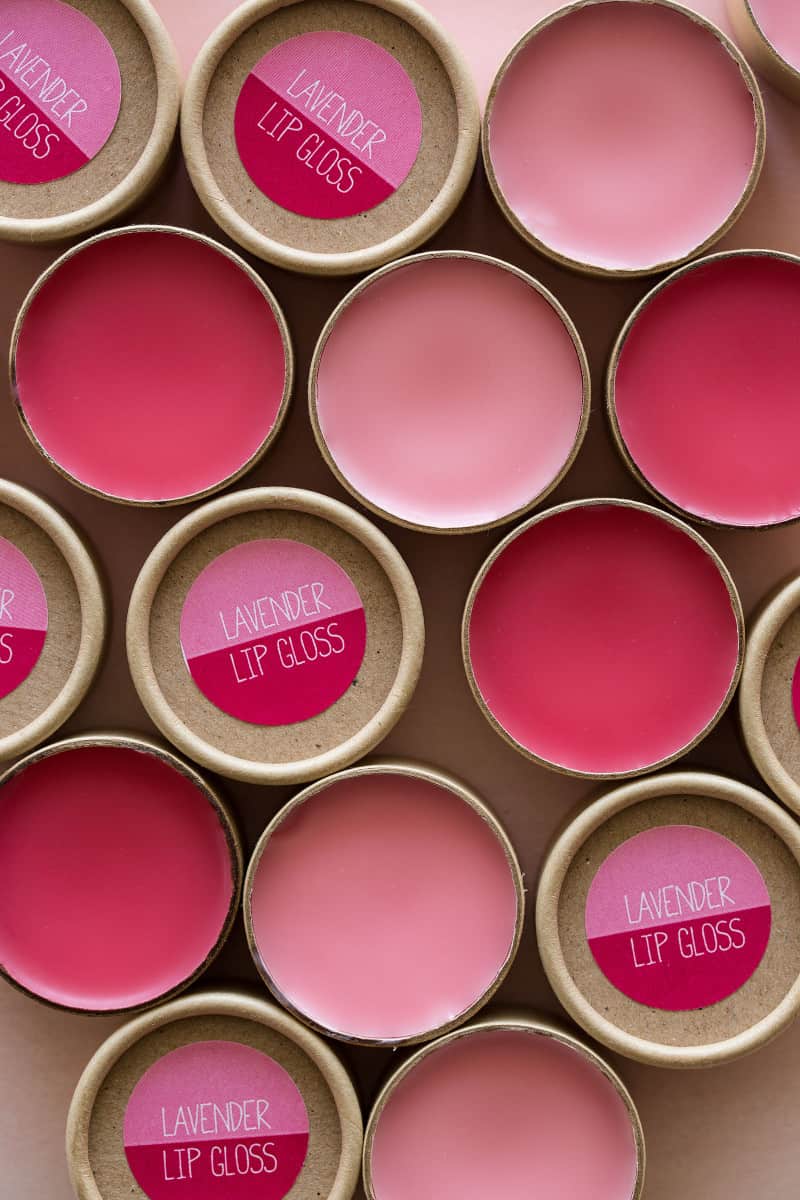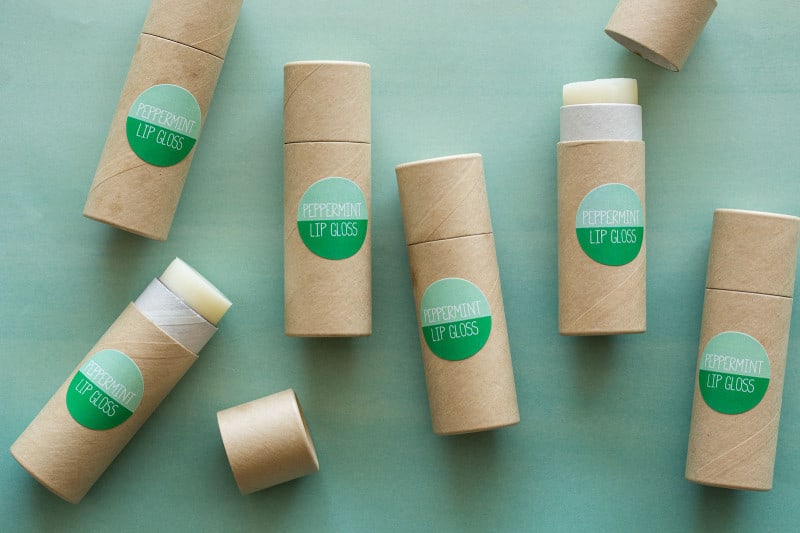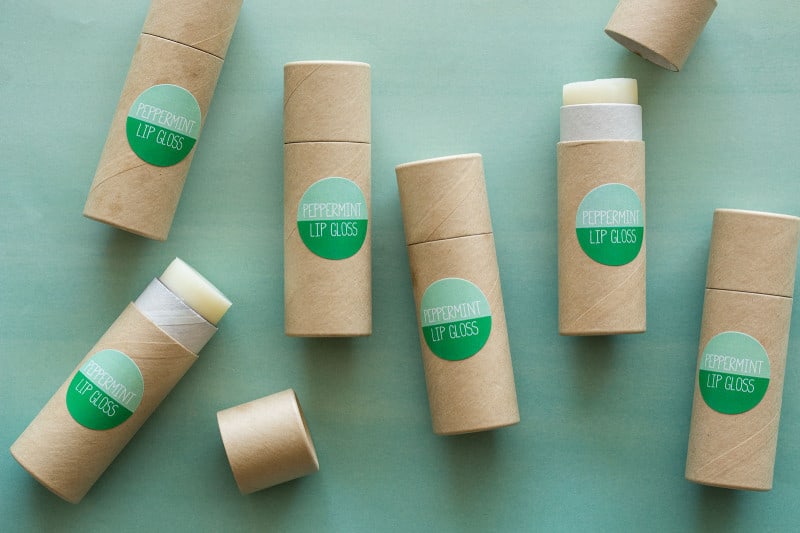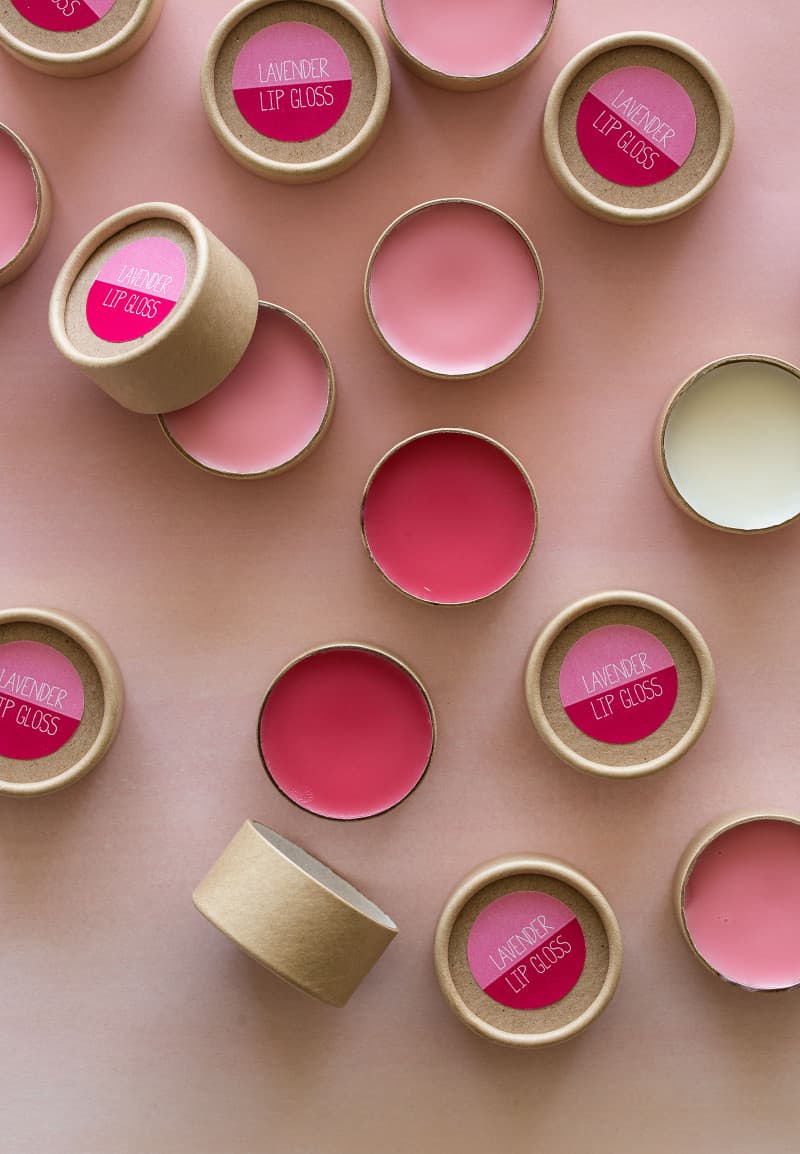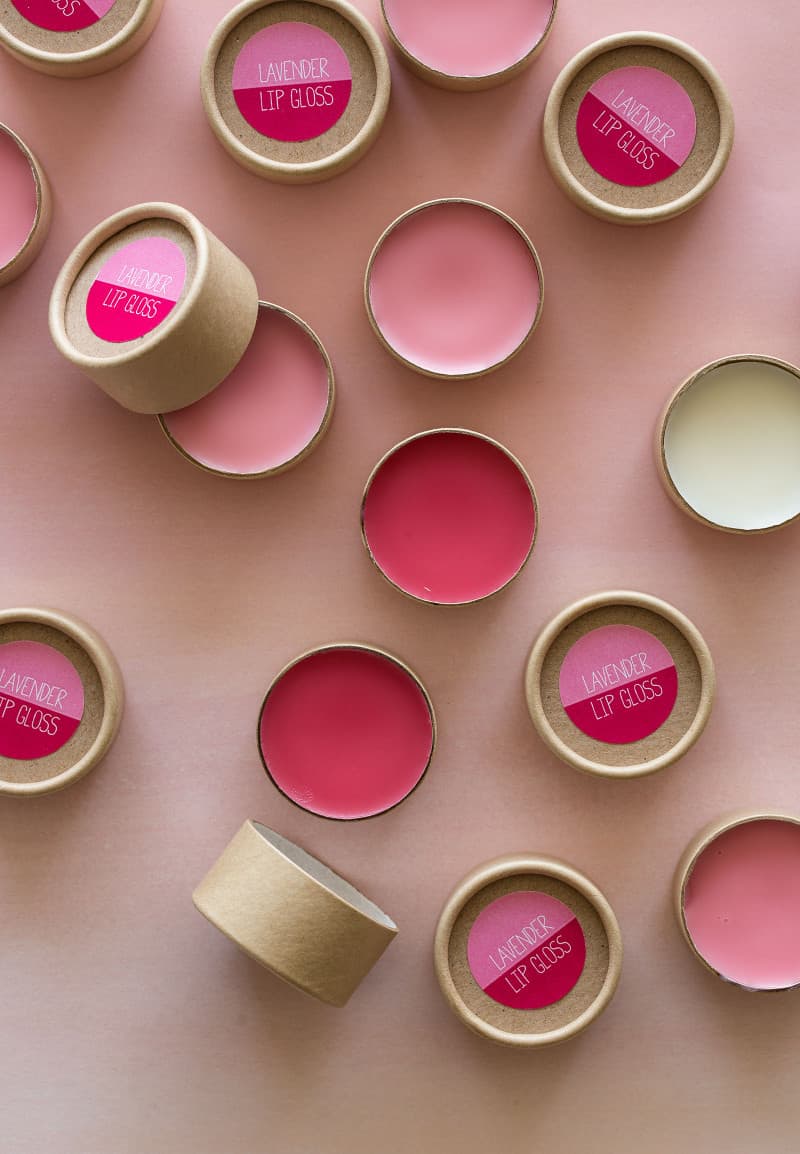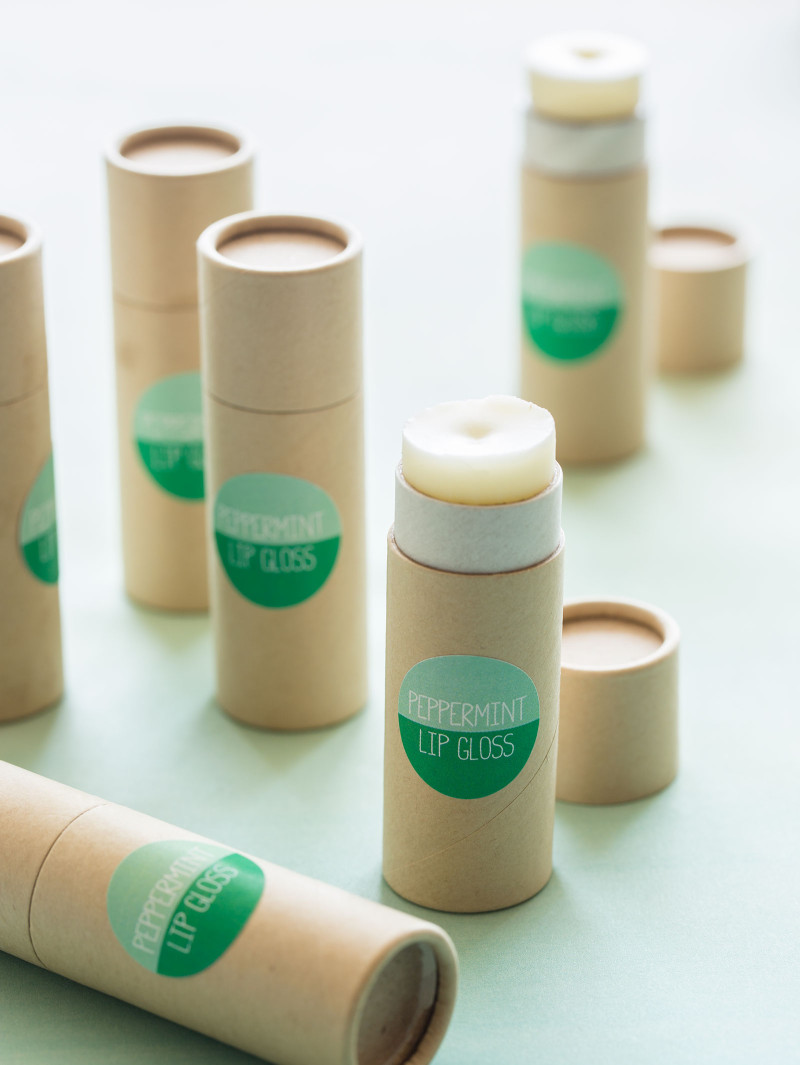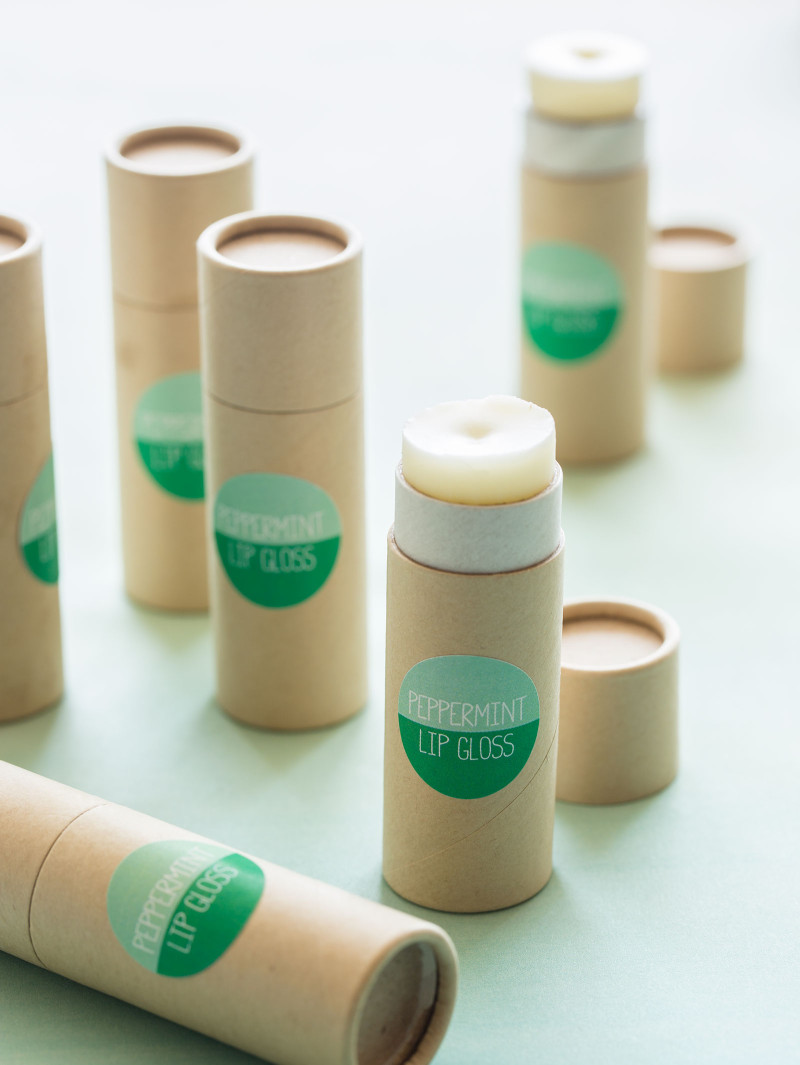 Hey guys! We're super excited because today we have a super cute and easy DIY lip gloss recipe! These little guys take no time at all to whip up and they make the perfect homemade gift for friends and family. The first time I experienced DIY lip gloss was during my adolescence, at overnight camp. My cabin counselor had "illegally" brought in an electric kettle warmer and a couple ingredients to make lip gloss. She woke all of us up in the middle of the night one night for a special cabin bonding experience. At 12 years old, we all felt super cool and had so much fun staying up late, making lip gloss and gossiping about all the boys at the camp.
Back then we made the lip gloss out of white beeswax pellets, white shea butter and olive oil. Our version today still use beeswax pellets and shea butter but we've replaced the olive oil with sweet almond oil, coconut oil and avocado oil. I bought a cheap lipstick from Nordstrom Rack and stirred a little bit into the mix to tint the gloss. You can add as much or as little lipstick to the mixture, depending on your preference. You can also stir a small amount of beetroot powder to the mix to tint the gloss, for a more natural approach. If you want to add a little bit of shimmer to the gloss, you can stir in a small amount of superfine edible glitter.
You can find most of these ingredients in craft and health/beauty stores, but you can also grab all the items online.
We purchased our lip gloss tubes from SKS bottle. The short containers are here, and the tall ones are here, in the 1.5 ounce size.
You can download the peppermint lip gloss labels here, and the lavender labels here. We printed our labels on these 1 inch round labels found here.
[print]
DIY Lip Gloss
Makes 8 ounces
Ingredients:
1/4 cup white beeswax pellets
1/4 cup raw white shea butter
1/4 cup coconut oil
1/4 cup avocado oil
2 1/2 tablespoons sweet almond oil
lipstick (color of choice), optional
20 drops of essential oils of choice, optional
8 empty lip gloss or chapstick containers
Directions:
1. Place all ingredients except lipstick and essential oils into a double boiler and melt over medium heat. Once mixture has completely melted and is smooth, stir in a small amount of lipstick (1/8 teaspoon at a time, depending on desired color) and the essential oil, if using.
2. Quickly, but carefully pour mixture into empty containers and allow mixture to set, 15 to 30 minutes.
3. Finish gloss with caps.
[/print]