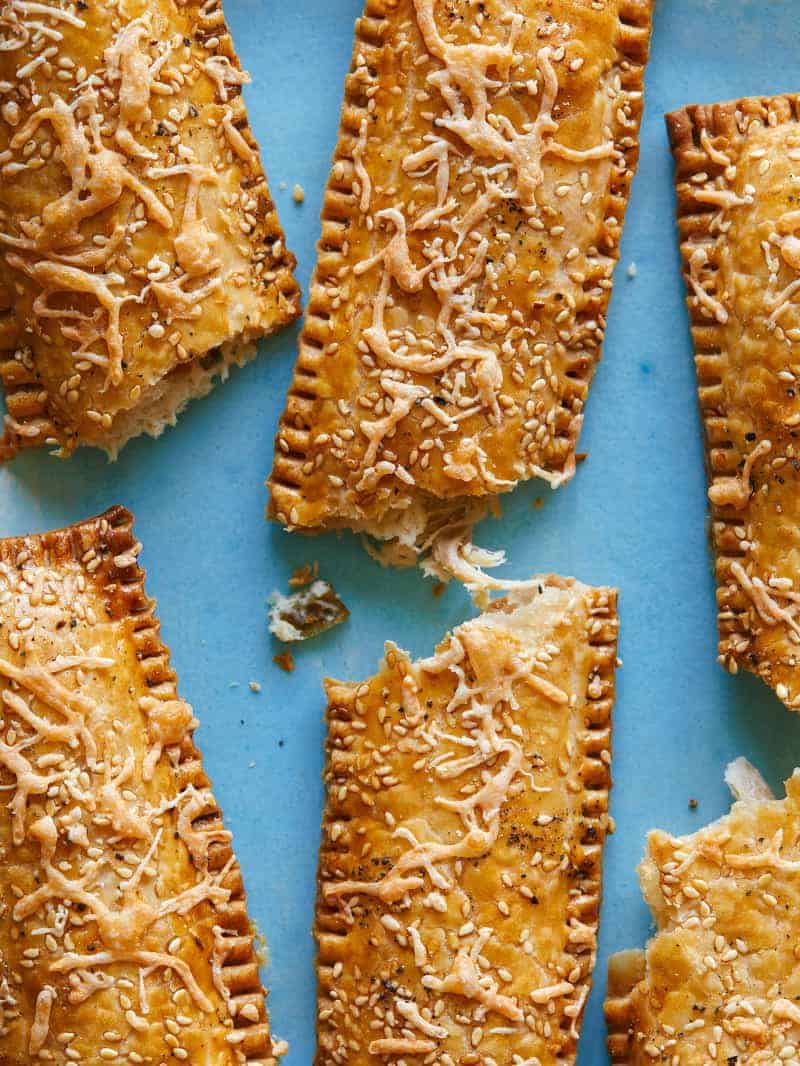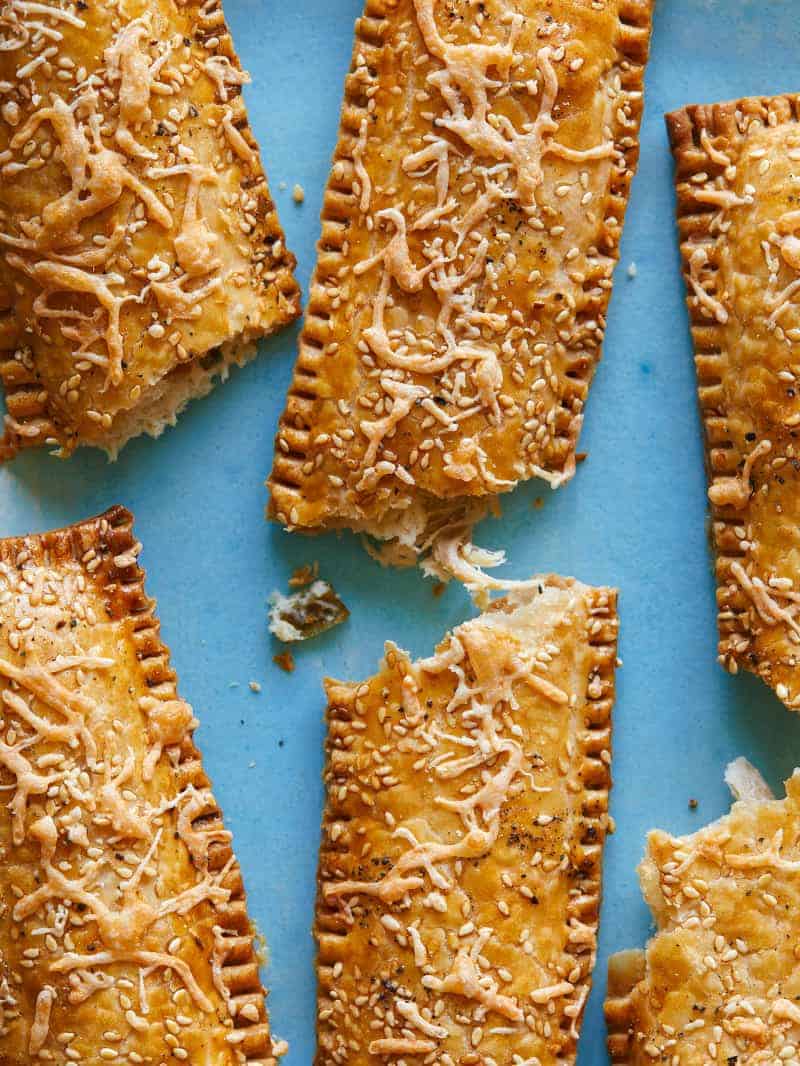 I am a fan of anything creamy that has chicken and a crust – like a delicious chicken pot pie. Don't skimp on the bottom crust through! We made these super cute Creamy Chicken and Green Onion Hand Pie Sticks for you. These hand pie sticks have a really great proportion of crust to filling – and maybe even a little generous on the crust part. So if you're a carb lover these are for you. These keep pretty well so you can make a bath for dinner and then have them for some lunches too! I love serving these with a super simple green salad on the side. It's all you need! Enjoy these hand pie sticks :)
♥ Teri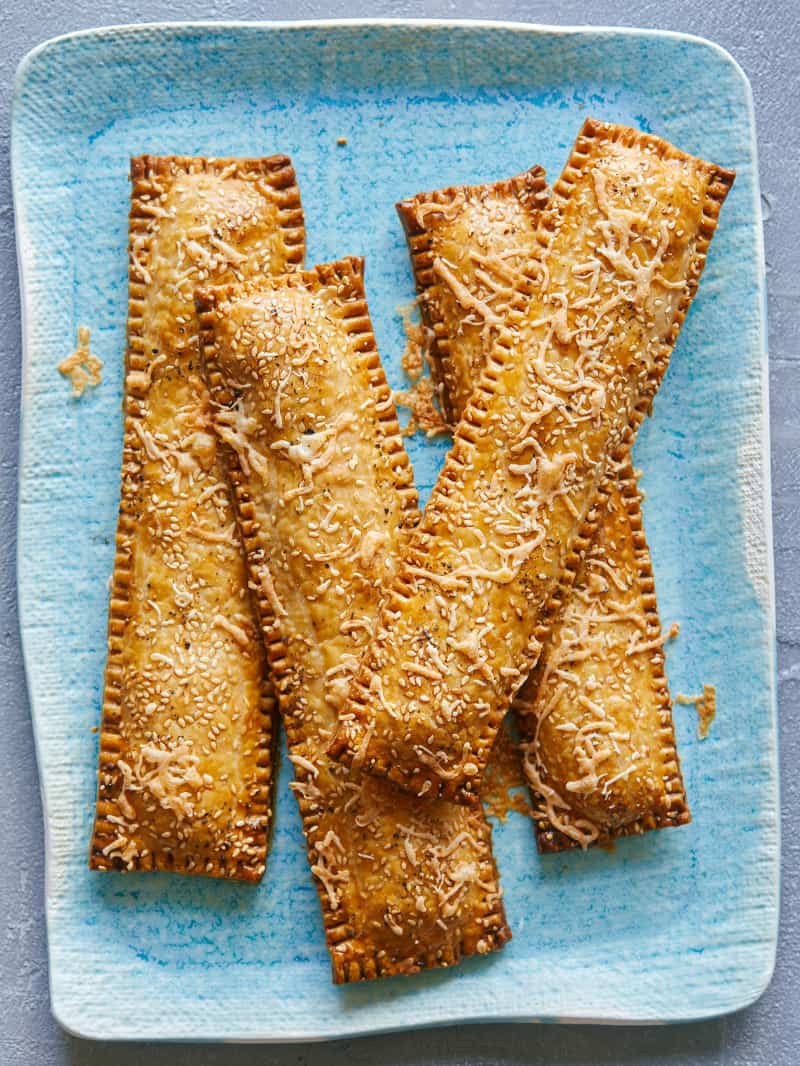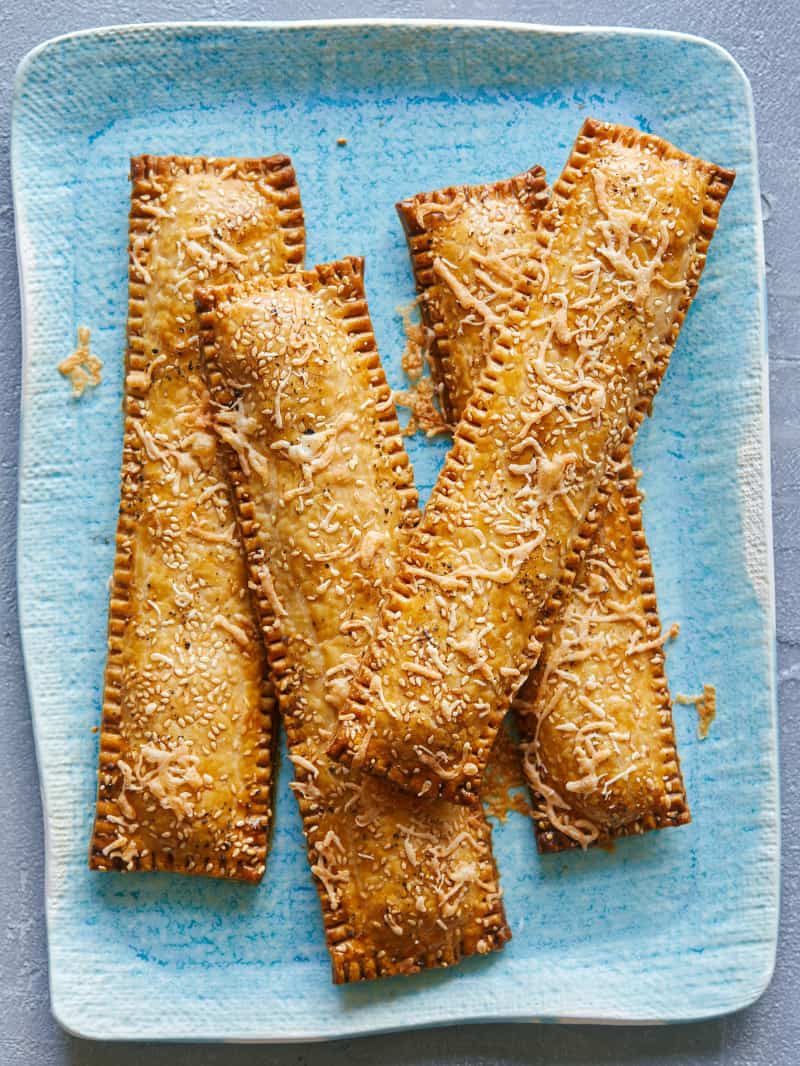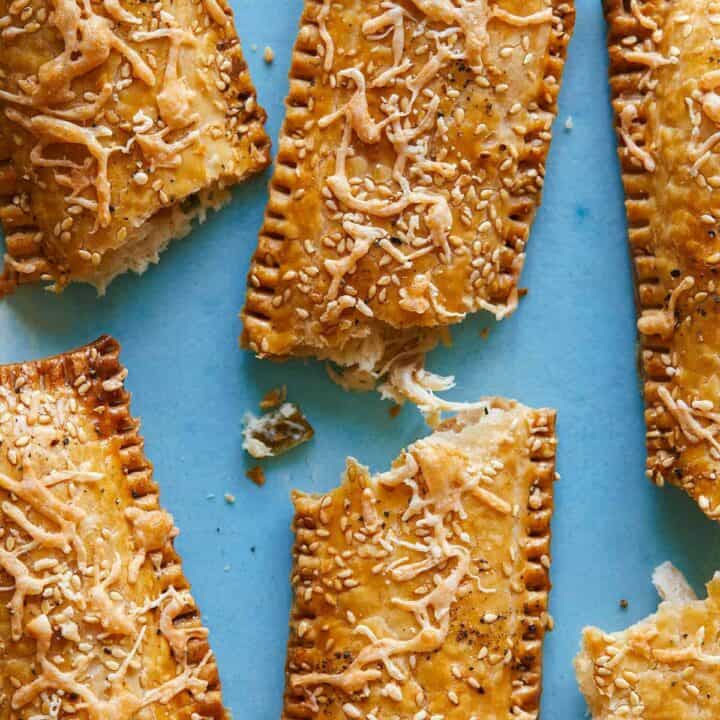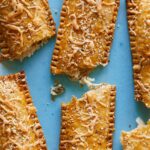 ---
Creamy Chicken and Green Onion Hand Pie Sticks
INGREDIENTS
filling
2

cooked, boneless skinless chicken breasts, shredded

1

(8 ounce) package cream cheese, softened

1

cup

white cheddar cheese

½

cup

sour cream

2

green onions, thinly sliced
INSTRUCTIONS
Combine filling ingredients in a large mixing bowl and completely mix together. Set aside.

To assemble: Roll 1 chilled dough out onto a lightly floured surface into a 13" x 9" rectangle and brush surface with egg wash.

Scoop filling into a piping bag or resealable plastic bag and cut a ½ inch opening at the tip.

Leaving a ½ inch border around the edge and beginning on the left (13 inch) edge, pipe 8 lines of filling, 2 inches apart.

Roll other disc of dough to a 13"x 9" rectangle. Sprinkle sesame seeds over dough and using a rolling pin, gently embed sesame seeds into dough.

Carefully lift and place sesame studded dough over filling topped dough and gently press down between filling and edge to seal.

Slice to separate each hand pie stick and using the back of a fork, crimp edge of each stick.

Transfer sticks to a parchment lined baking sheet, about 1 inch apart.

Brush each stick with remaining egg wash and sprinkle with sea salt and cracked black pepper.

Bake hand pie sticks in the oven for 20 to 25 minutes or golden brown and cooked through.

Allow savory hand pie sticks to cool, about 15 minutes, before serving.