**

This post was originally published in Sept 2012

**
This year seriously FLEW by, didn't it? I feel like I think this every year, but this year by far felt the fastest. It might be because I got married, my first and only nephew turned one, a handful of friends got engaged, another handful had babies, our family dog of 17+ years passed away and the list of life events goes on and on. Lots and lots of personal things have happened this year (and lets not even get into all the crazy/unbelievable/life changing/heartfelt/

heartbreaking media stuffs that have happened this year).
Although a lot of new things have happened this year, we're ending it with one of our favorite, old cocktails; our
Blackberry
and Meyer Lemon Gin and Tonics! We've had this recipe up for a few years now, but its been a favorite of ours (it were even the signature cocktail at my husbands recent birthday get together)! It's easy to get together, looks absolutely gorgeous and taste great! It's not overly sweet at all (but you can control that with the amount of simple syrup you add) and the aroma from the meyer lemons is irresistible! I hope everyone has a fun and save New Years Eve and we'll catch you all in the New Year!! Enjoy! xx, Jenny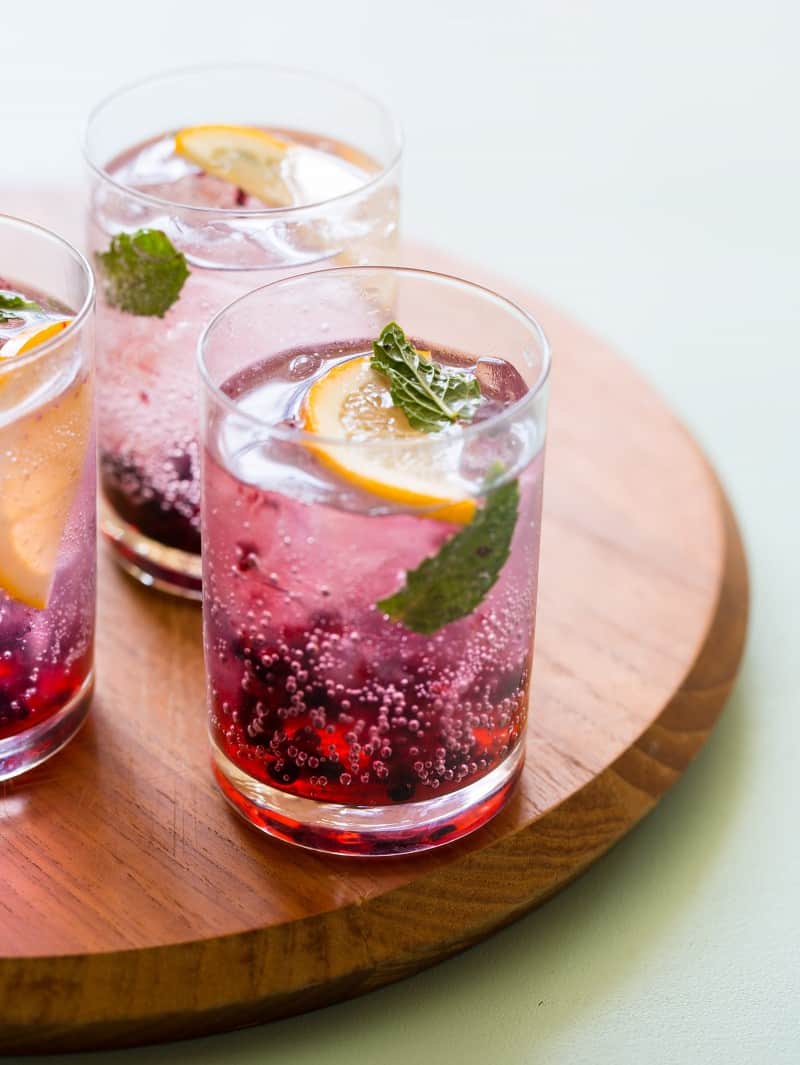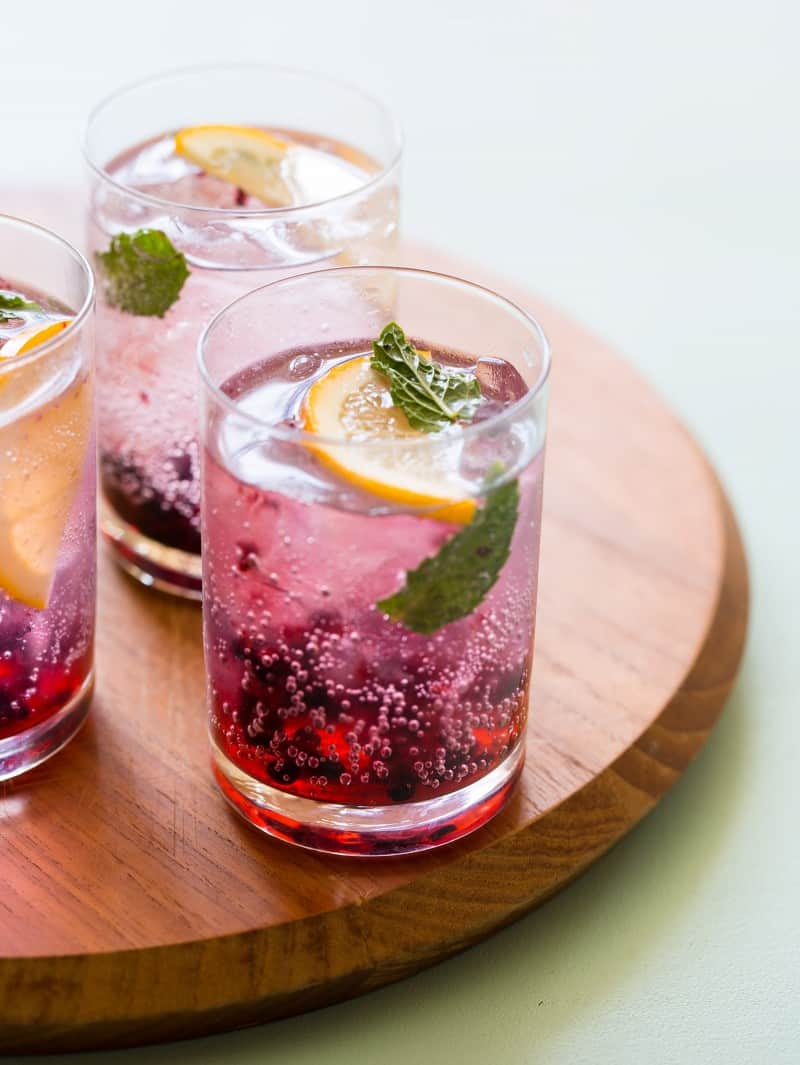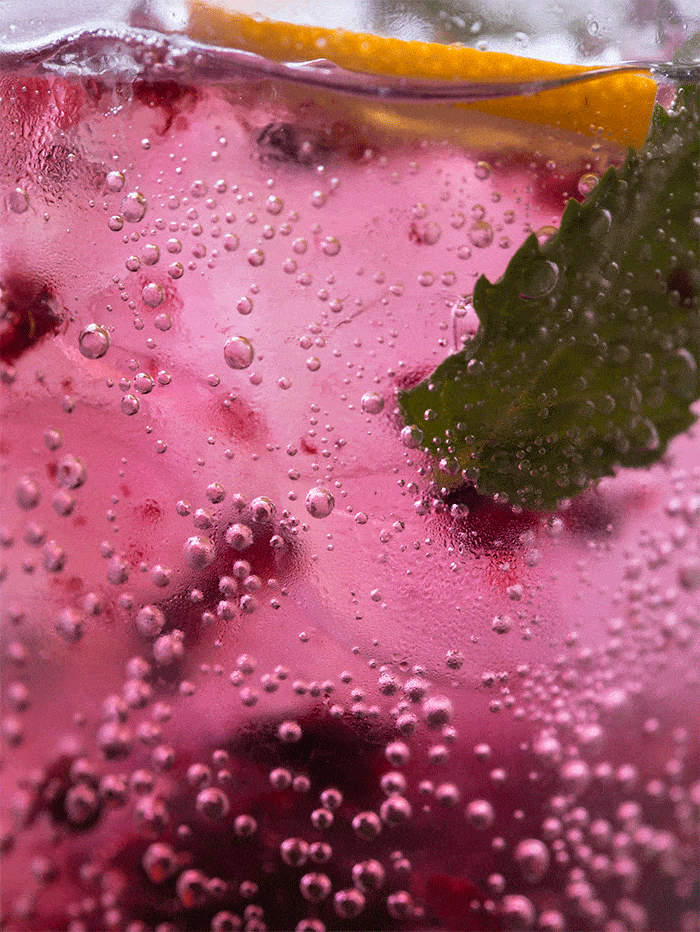 My favorite cocktail is a gin and tonic. Lately, instead of coming home to a beer, it's been a gin and tonic. Not in a lush kind of way, more in a Mad Men kind of way. It's nice to have before dinner, and most of all, its perfect for the disgusting heat waves Los Angeles has been having. The good thing about gin and tonics and that the base of the drink is already there: gin, and tonic. You can add pretty much anything you want to this drink and it will be yummy. I add raspberries a lot, sometimes blueberries or basil, and sometimes-just mint. Whatever I have extra of really. This however has been by far my favorite flavor collaboration. I hope you all enjoy it as much as I did!
♥ Teri
Hungry for more?
Subscribe to never miss a recipe.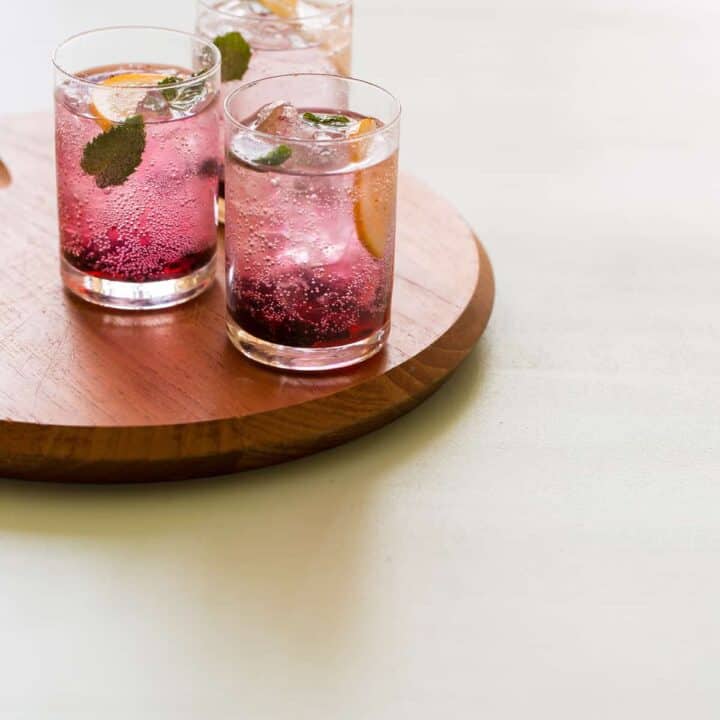 ---
Blackberry and Meyer Lemon Gin and Tonics
INGREDIENTS
12

blackberries

20

fresh mint leaves

2

Meyer lemons

can sub. regular lemons

½

cup

simple syrup

8

ounces

high quality gin

tonic water

ice
INSTRUCTIONS
Set out four high ball glasses.

Place 3 blackberries and 5 mint leaves into each glass and muddle together.

Pour lemon juice, simple syrup and gin into a cocktail shaker and fill with ice. Shake for 1 minute.

Fill each glass with ice, and divide mixture from shaker into each glass. Top off each drink with tonic water, stir and serve.