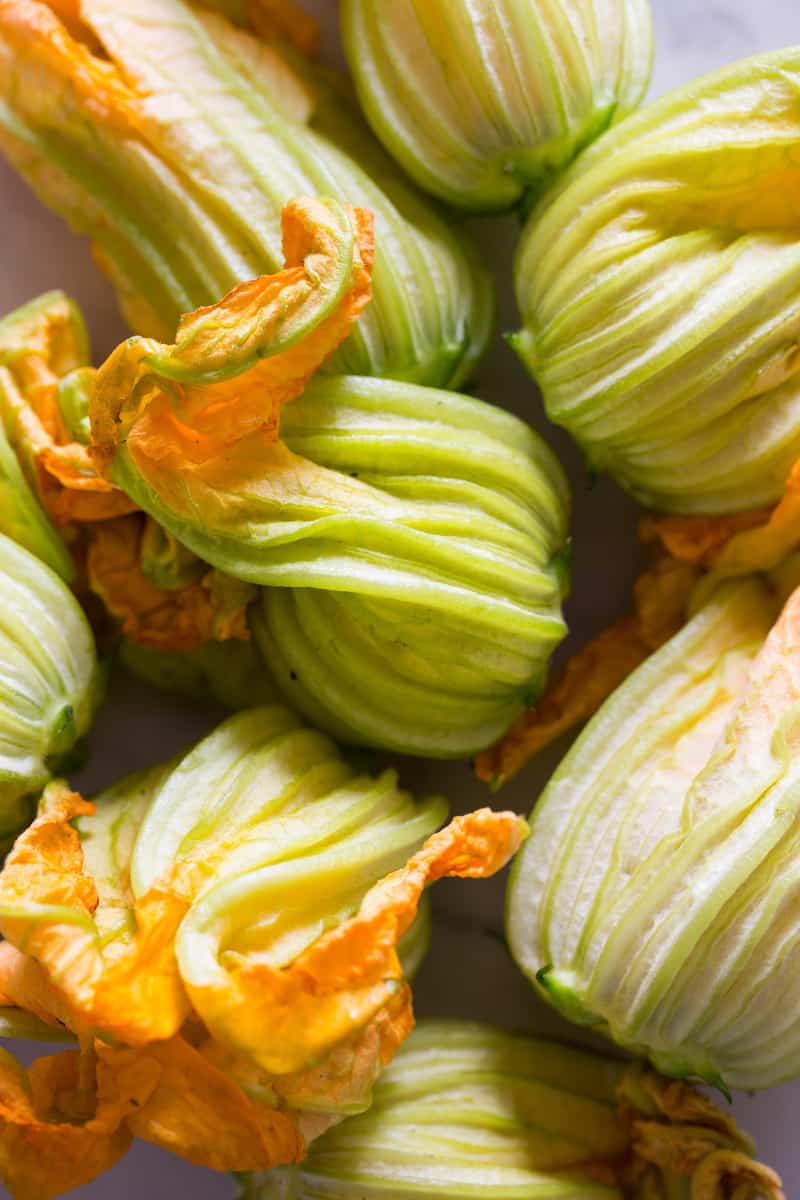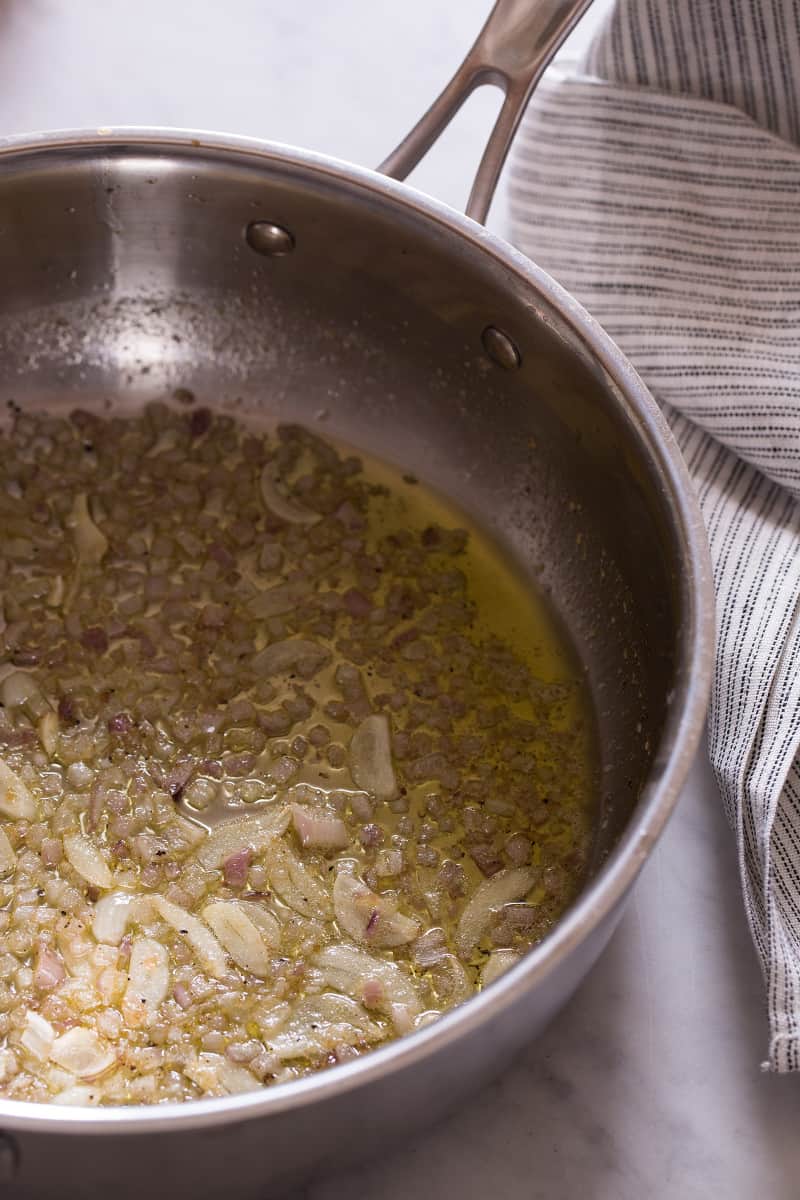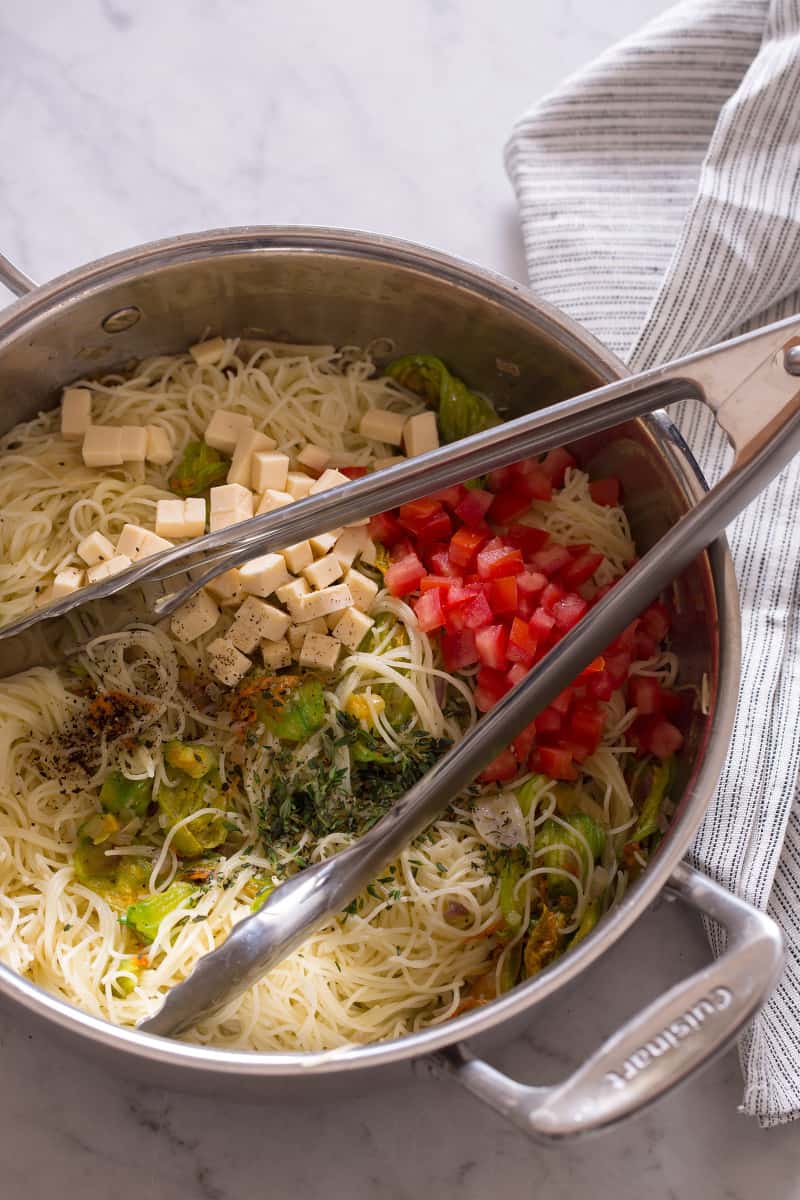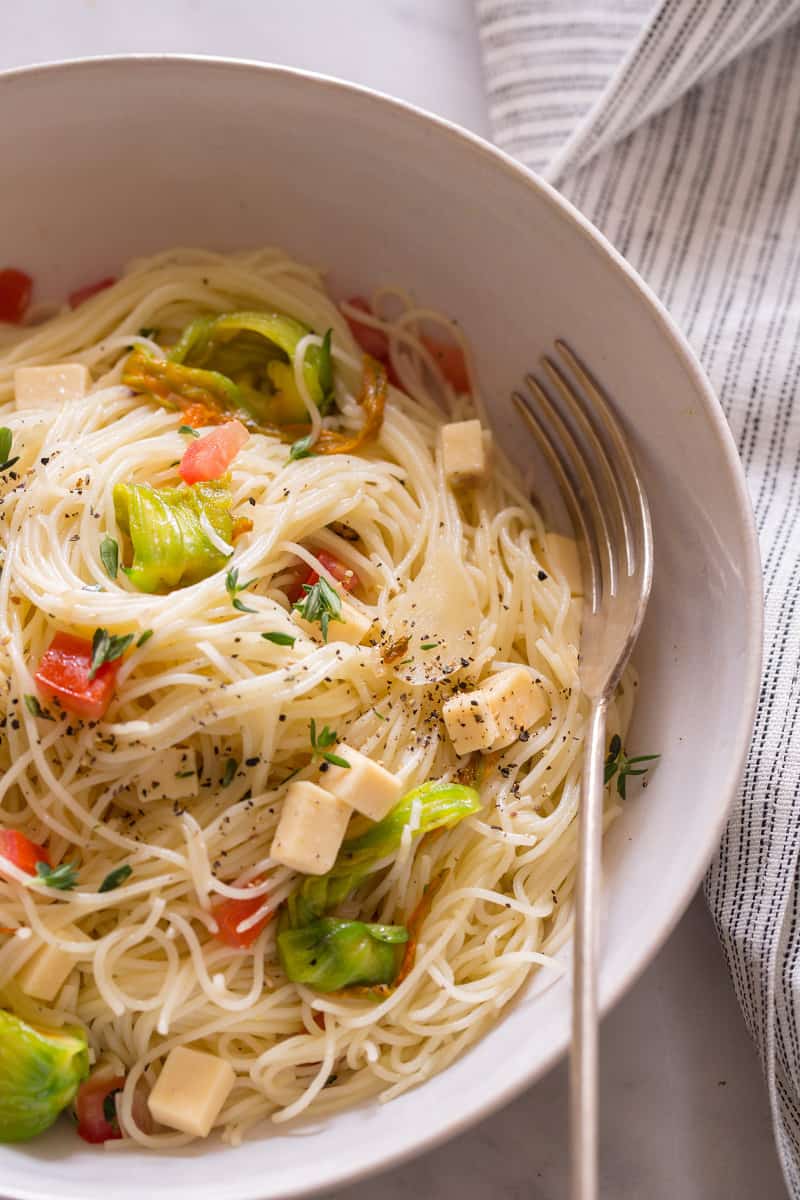 Hi Guys! Today we have a dish that's a wee bit out of season, but for some reason in the last week I've seen these beauties at 2 different farmer's markets. I pretty much took that as a sign to pick a bunch up and create some fun things with them. Stuffing and frying these guys are probably the most common way you can find them served (which we'll get into later this week), but they're such a simple and mild ingredient that you can incorporate them into a number of dishes for a touch of freshness. It's still pretty warm in LA, but I'm definitely getting the autumn itch, so I thought this light zucchini blossom and smoked gouda pasta would be appropriate. Filling enough to satisfy you on a chilly day, but light enough to enjoy during warm weather…if that even makes sense.
My favorite part of this pasta is the lightly sauteed zucchini blossoms against the smoky bits of semi-melty gouda. I love how the gouda begins to melt, but maintains some texture. This pasta can also be served cold or hot, meaning it's wonderful to eat as leftovers…even with a little lemon zest on top. Yum! I actually just got back from a weekend in Palm Springs for a friend's bachelorette party and was SUPER excited to see a big container of this pasta sitting in the fridge when I got home. I immediately devoured it and took a power nap; it was a pretty lovely recovery Sunday with this pasta totally hitting the spot!
Okay, if you can't get a hold of zucchini blossoms, you can totally add a bit of grated and drained zucchini to the mix instead…or for a more autumnal feel, you can add a bit of diced and sauteed butternut or acorn squash, instead. Enjoy! xx, Jenny
Zucchini Blossom and Smoked Gouda Pasta
Serves 4
Ingredients:
1/2 lb. angel hair pasta
1 1/2 tablespoons extra virgin olive oil
1 tablespoon salted butter
1 shallot, minced
2 garlic clove, thinly sliced
10 zucchini blossoms, quartered lengthwise or roughly chopped
2 teaspoons minced thyme
2 roma tomatoes, seeded and diced
4 ounces smoked gouda, cut into small (1/8") cubes
salt and pepper to taste
Directions:
1. Fill a large pot with water and bring to a boil. Add a small handful of salt and add pasta. Boil pasta, stirring frequently, until pasta has cooked through completely, about 4 to 6 minutes.
2. Drain pasta, reserving 1/2 cup of pasta water.
3. In a large skillet melt oil and butter over medium heat and add shallot and garlic. Lightly fry for 2 to 3 minutes.
4. Increase heat to medium-high and stir in zucchini blossoms. Saute for about 3 minutes. Add pasta, season with salt and pepper and toss together.
5. Add the thyme, tomatoes and smoked gouda and gently toss together. Adjust seasoning and remove from heat. (Gouda should begin to melt, but still maintain a slight texture) Serve.