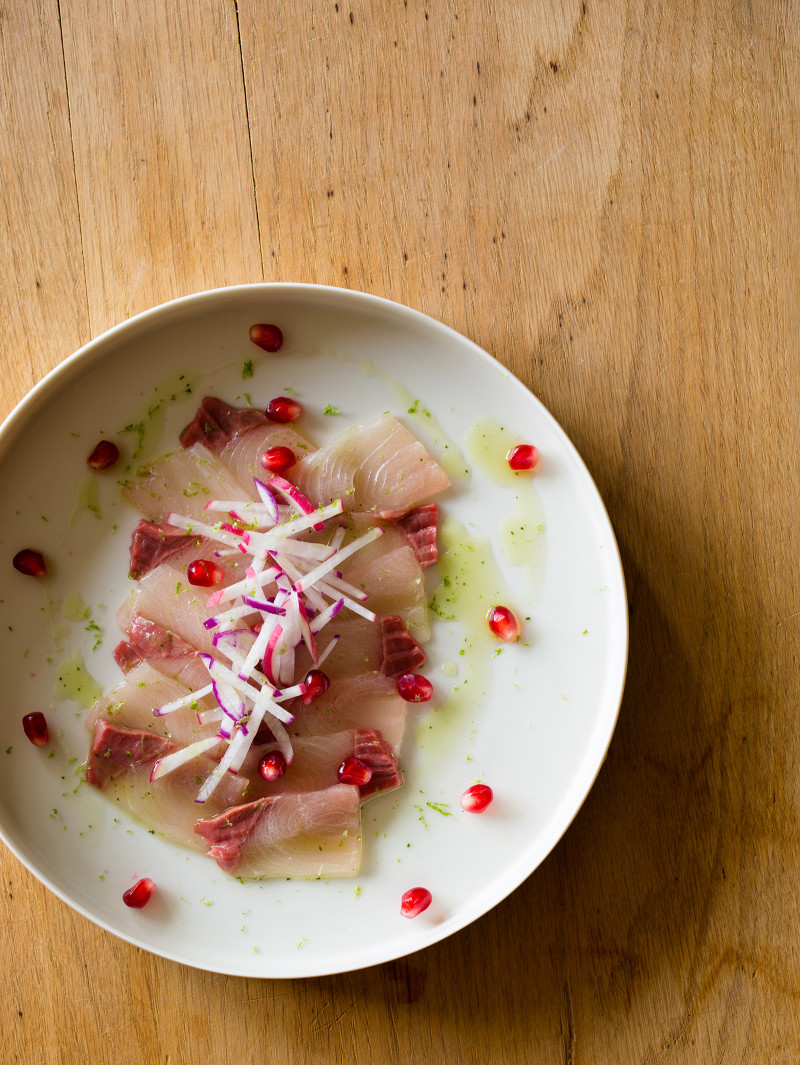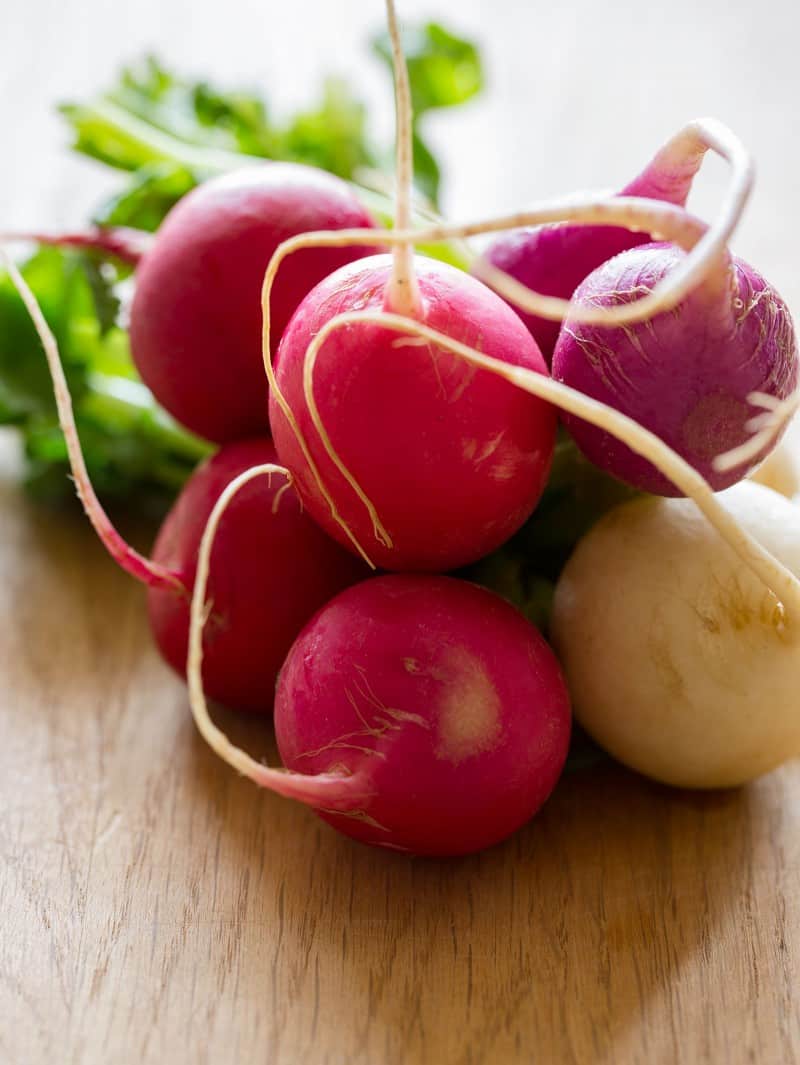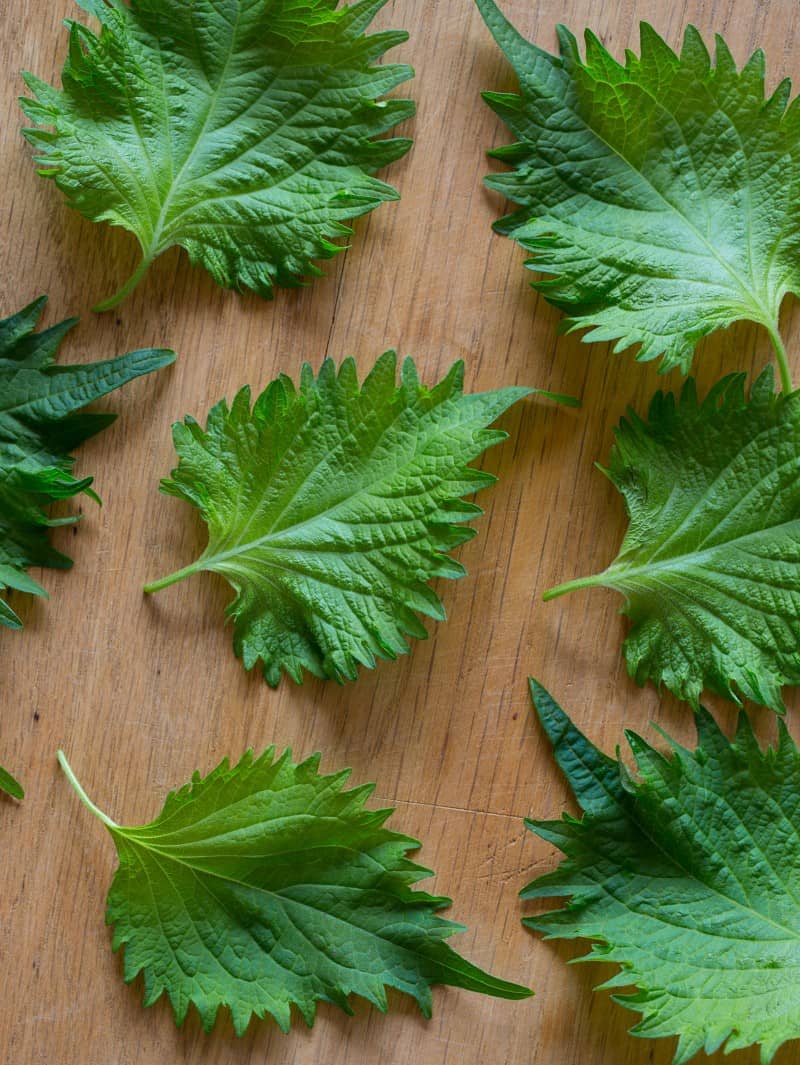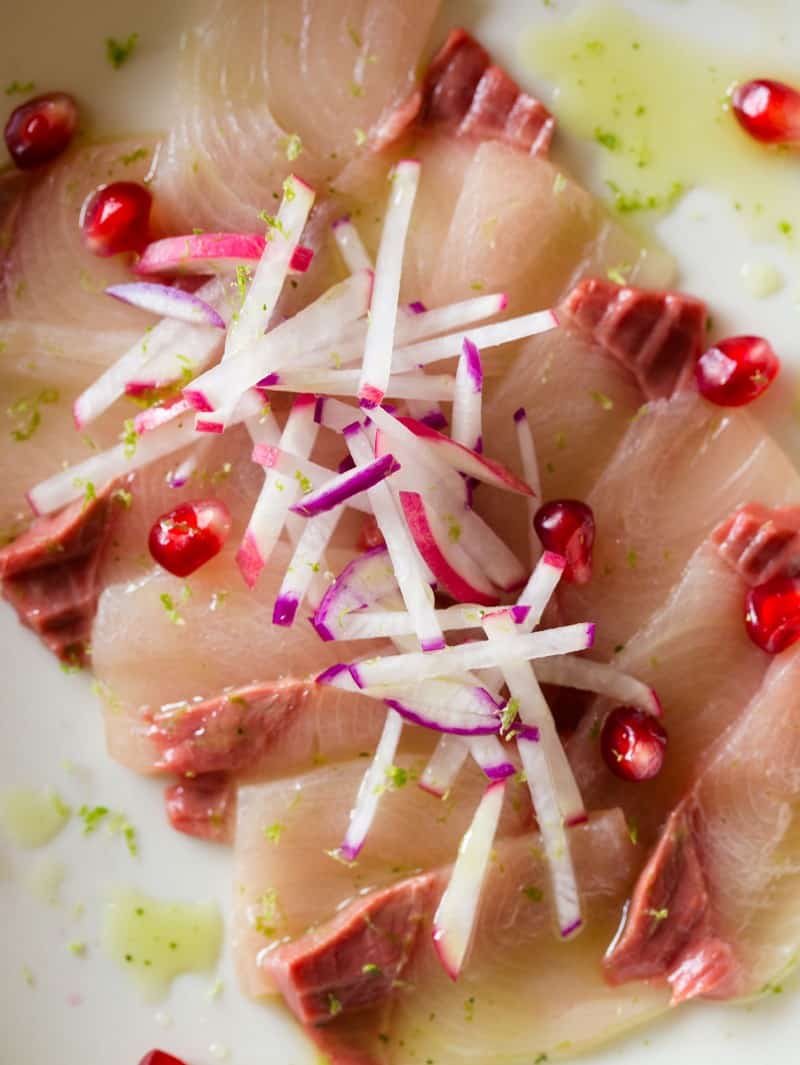 Hi guys! So holiday season is upon us (<~ total typical words around now, sorry) and I'm so excited! I love seeing lights go up everywhere and decorations popping up here and there. This time of year is always so much fun AND stressful. How that works out, I'm not sure…all I know is that I get both super excited and stressed out during the holidays. Lately when I've been feeling stressed I've been doing the worst thing possible…stress eating!! I try to keep it healthy when I stress eat, but that's not always the case. Sometimes to calm my nerves I make fancy snacks to eat at home, like this yellowtail crudo! There's just something about making these super simple, yet slightly elevated dishes that make me very happy. What can I say, it's the little things. :) This is similar to our other crudo dish with uni and scallops in that it is much less expensive to make this dish at home and it's quick and easy.
I love the creaminess of yellowtail and love pairing it with bold flavors and textures like tart pomegranate and bitter/crisp radishes. The shiso oil in this dish makes it really special, but if you don't want to deal with making your own, I light drizzle of a flavorful olive oil is just fine. During this crazy holiday time, I recommend you throw in a dish like this here and there for one of the many holiday parties we will all be throwing/attending. It's a yummy and unexpected dish that will fill you up, but not leave you feeling heavy and gross. Enjoy! xx, Jenny
Yellowtail and Pomegranate Crudo with Shiso Oil
Serves 3 to 4
Ingredients:
shiso oil:
12 shiso leaves
3/4 cupextra virgin olive oil (good quality)
6 ounces yellowtail fillet (sashimi grade), thinly sliced
3 radishes, cut into matchsticks
2 1/2 tablespoons pomegranate seeds
1/2 lime
salt and pepper to taste
Directions:
1. For shiso oil: Bring a small pot of water to a boil and set up an ice bath, next to the pot. Blanch the shiso leaves for 15 seconds before submerging them into the ice bath. Pat the leaves dry and blend with the oil, about 2 minutes. Strain the oil through a cheesecloth and set aside until ready to use.
2. Arrange yellowtail pieces onto a plate and top with radishes. Sprinkle the pomegranate seeds over the fish and squeeze the lime juice and zest over the fish as well.
3. Finish with a light drizzle of shiso oil and a dash of salt and pepper and serve immediately.