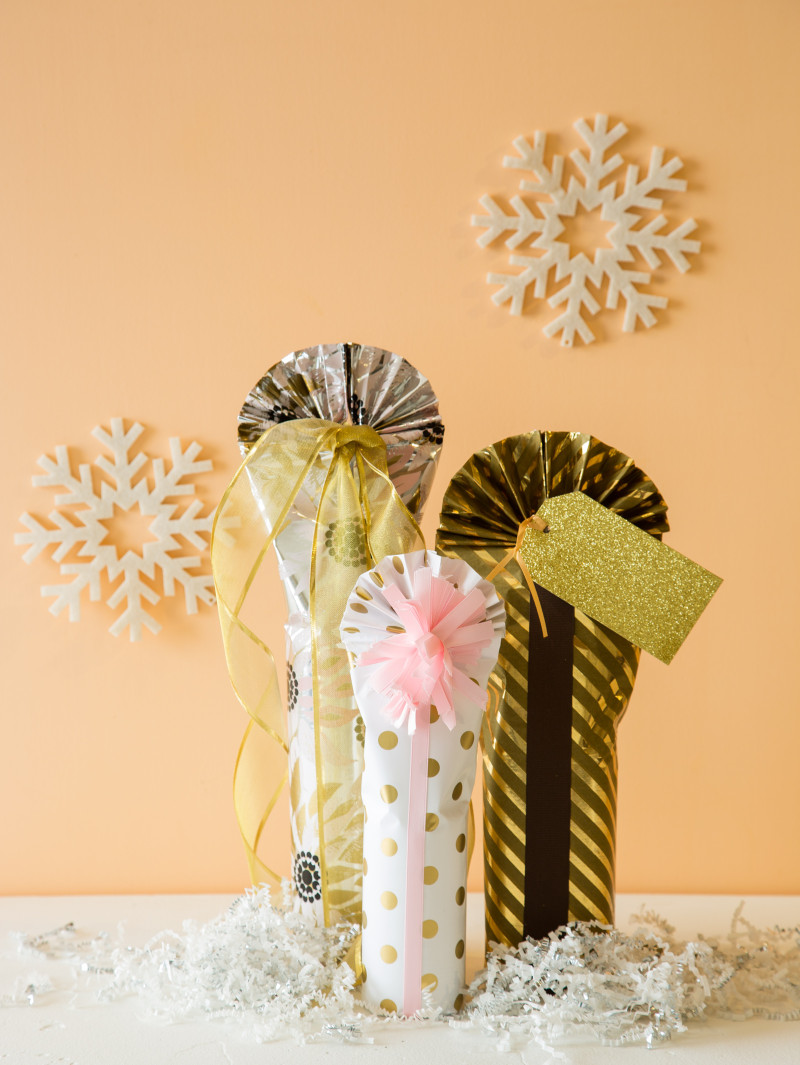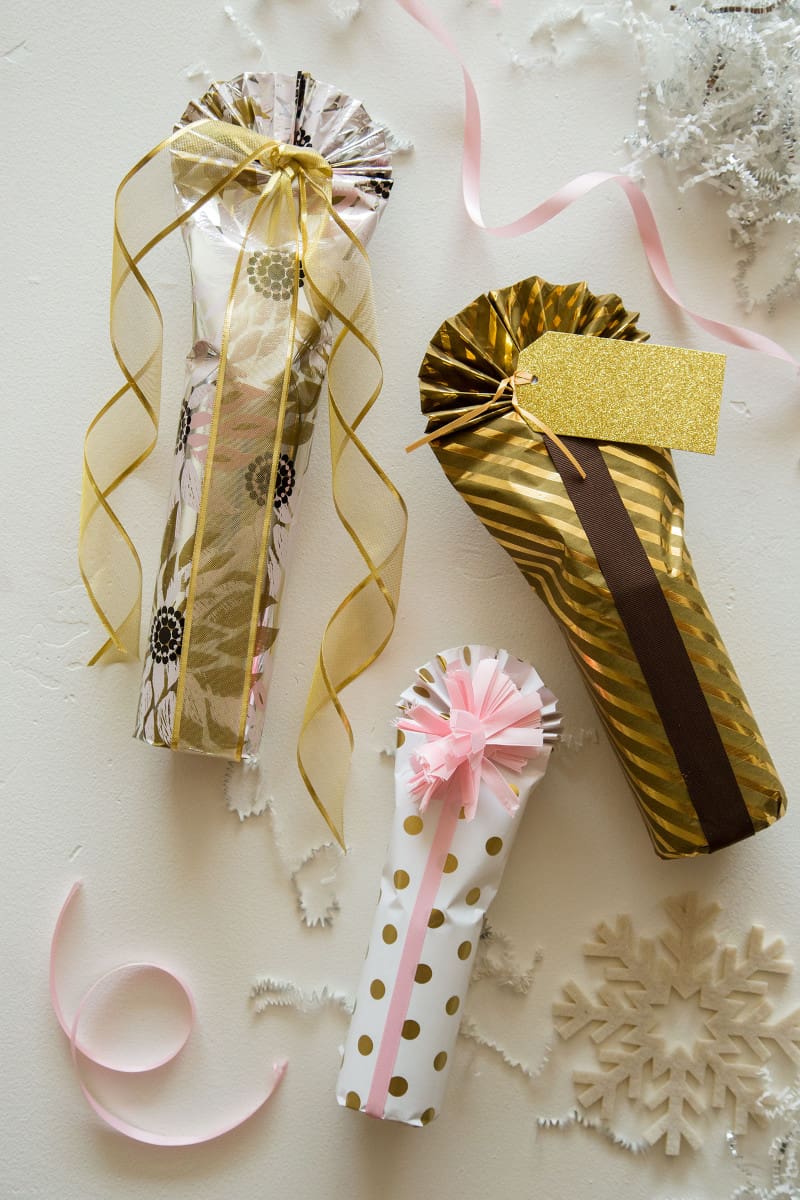 Hi Everyone! We are super excited because today we have a little DIY on how to wrap wine bottles from our good friend and lifestyle blogger Anne Sage of The City Sage. Anne was nice enough to do a little guest post for us and we LOVE what she has come up with! Aren't these wine bottles beautiful!
This is such an easy and stunning way to wrap wine bottles. I think we all have the same issue when it comes to wrapping wine bottles and that is what the heck do you do when you get to the top? It's a totally different size than the base, and I know we all just end up scrunching the wrapping paper around the top and slapping a bow on it. So I am super excited to let Anne show you how she makes her wine bottles look so awesome. Messy wrapping paper no more! :)
Here are the super simple directions:
1. Position bottle flat on paper with about one inch overhang on the bottom and at least 8 inches overhang at the top.
2. Secure vertical edge of paper to the side of the bottle with tape, roll bottle in paper until covered, tape closed.
3. To close paper at the bottom of the bottle, tuck overhang down in triangular segments as you rotate the bottle. Secure with tape.
4. For the fan effect, press the top overhang of paper into a single flat panel and crease both sides. Starting at the top edge, fold down in segments, alternating fold direction as you would a paper fan. When you reach the neck of the bottle, secure center of fan with tape.
5. Open fan out from the sides to create a single arc. Optionally at this point you can add ribbon along length of bottle and tie it where the fan arc meets, or simply seal arc with tape along the center fold. Add desired bow or ribbon flourish and gift away!
Thank you so much Anne!!!!! :)