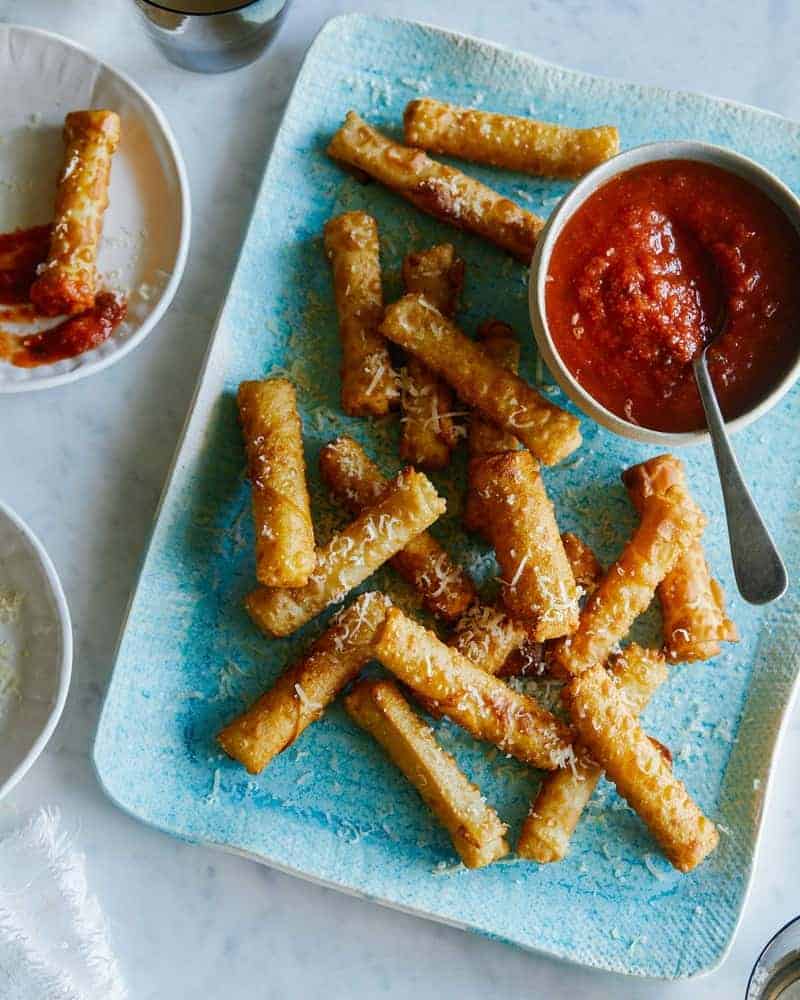 This recipe is kinda like a shortcut into getting really crispy mozzarella sticks because instead of going through the trouble on coating and breading the mozzarella we just use wonton wrappers. It's super easy and honestly just as good. We paired these with our yummy homemade marinara sauce because this sauce recipe is also really good, and you should make a bunch and just have it in the freezer for when you just feel like you must make these mozzarella sticks. I would eat these for dinner because I can do what I want, but some people would frown upon so much cheese for dinner so I filed these under appetizers because they could also be like an appetizer to netflix. :)
♥ Teri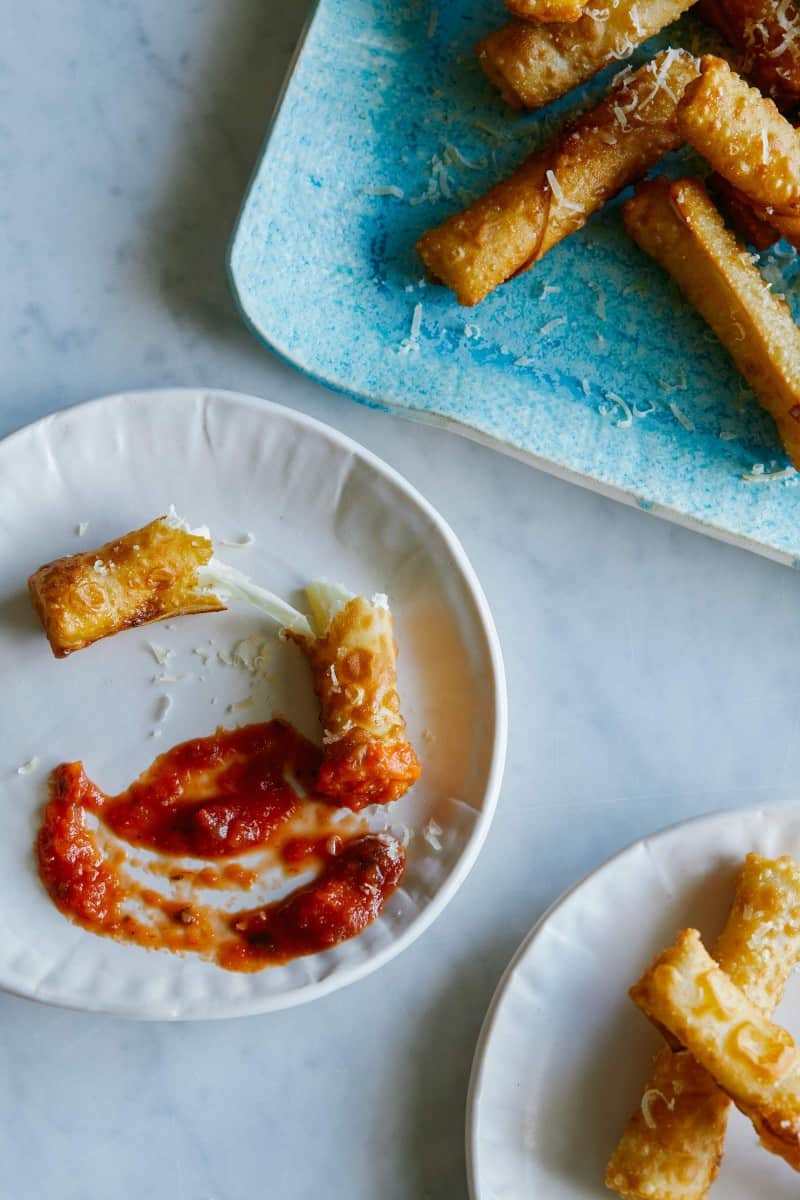 Wonton Wrapped Mozzarella Sticks with Marinara Sauce

Makes 40 sticks

Ingredients:
40 square wonton wrappers
1 egg, lightly beaten
2 tablespoons water
20 ounces part-skim mozzarella, cut into 40 (2 1/2" x 1/4″ x 1/4″) sticks
salt to taste

oil for frying
1 cup store-bought or  homemade marinara sauce

Directions:
1. Stir egg and water together and brush each wonton wrapper with the egg wash and place a piece of mozzarella in each wonton, diagonally in one corner.
2. Tightly roll the stick of cheese in the wonton wrapper, tucking the sides in about halfway through the rolling, before completing and sealing.
3. Place wrapped mozzarella stick onto a parchment lined baking sheet, seam side down.
4. Repeat steps 3 and 4 until all the wontons and mozzarella sticks have been used.
5. Place mozzarella stick in the freezer for at least an hour.
6. Pour about 2 inches oil into a tall pot and preheat stovetop to 350˚F.
7. Remove mozzarella sticks from freezer and fry in small batches, for about 3 to 4 minutes or until the wontons turn golden brown and the cheese has melted through.
8. Drain onto a paper towel and lightly season with salt.
9. Serve immediately with warm marinara sauce.