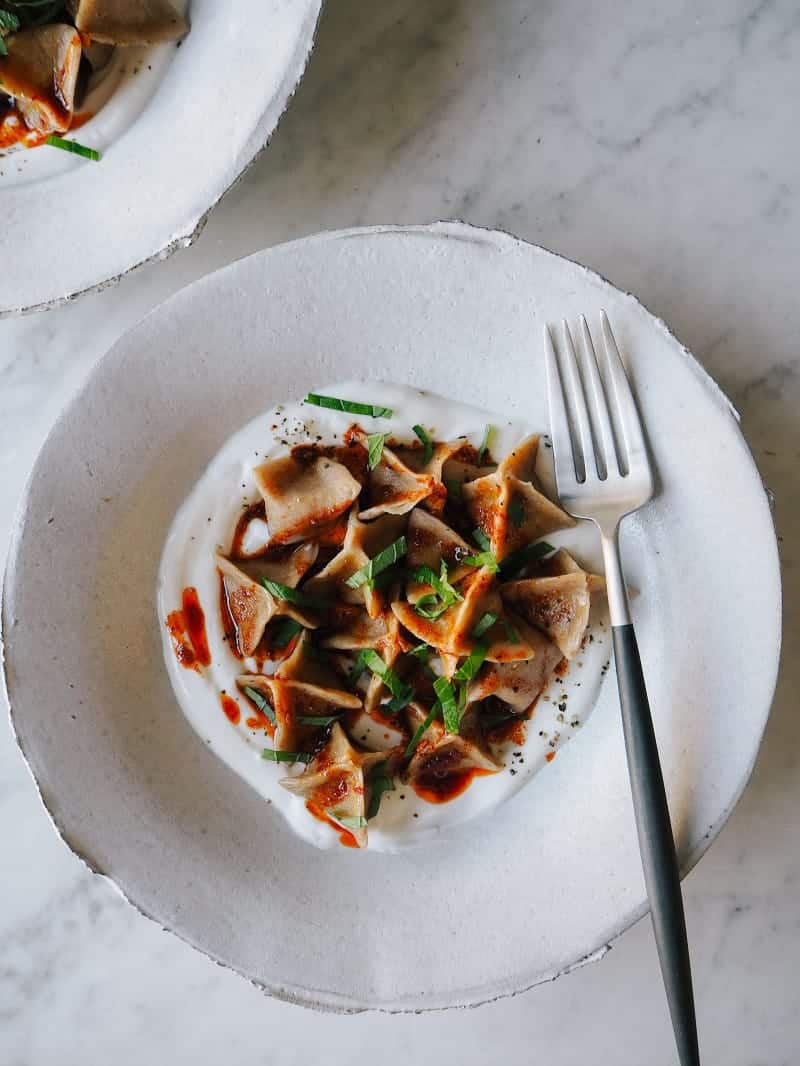 Right about now we are still craving all those delicious rich pastas paired with large glasses of wine, but as we transition out of holiday season and into spring it's time to start thinking about how to fall back into line and start to eat better. So today we are sharing this great Whole Wheat Turkish Dumplings recipe with you which we made with homemade whole wheat dough. We filled our dumplings with ground turkey, and then we used yogurt instead of a traditional cream sauce to lighten up on those calories just a little bit.
For this post we partnered with Olympus and got to try out their new OM-D E-M10 Mark III. This is a great little camera, super lightweight, and also has a very vintage look to it which I love. It's a really great starter camera for those of you who love snapping pictures on your smartphone, but are looking for just a little bit more control. My favorite feature is the ability to wirelessly transfer pictures from the camera onto your smartphone through the Olympus Image Share App which makes posting to social media so easy.
The OM-D E-M10 Mark III makes capturing blog posts like these super easy because of the image stabilization and different shooting assist modes so I don't have to worry about exposure or focus.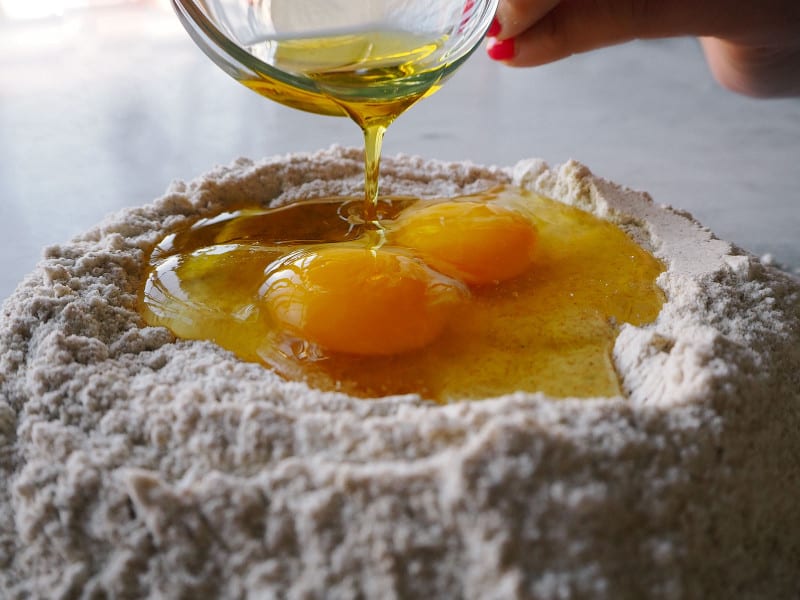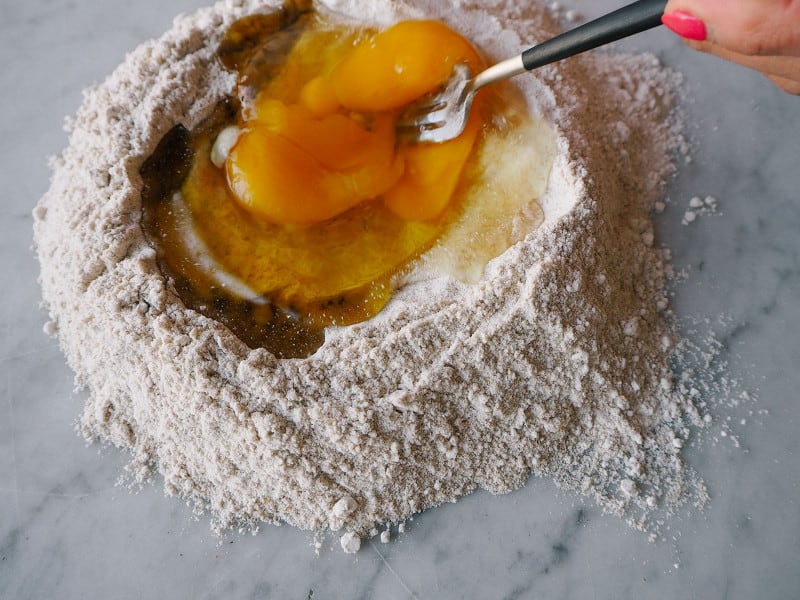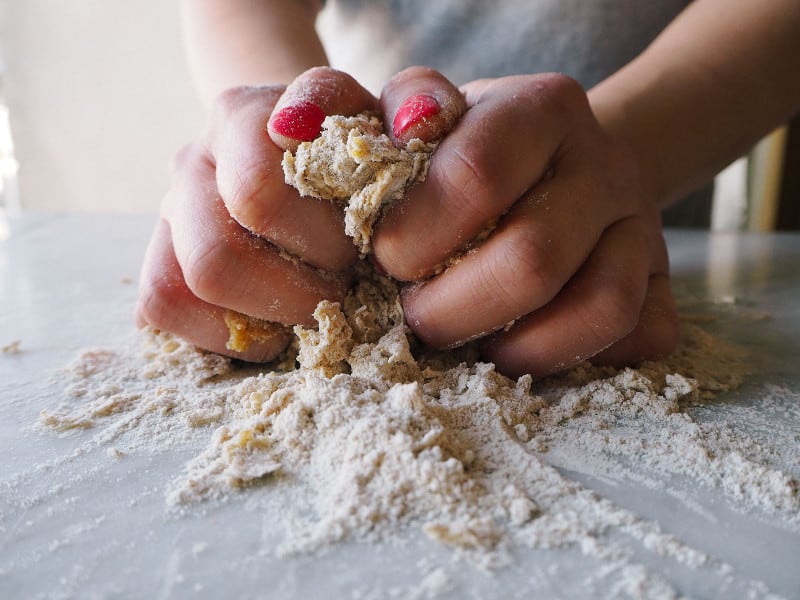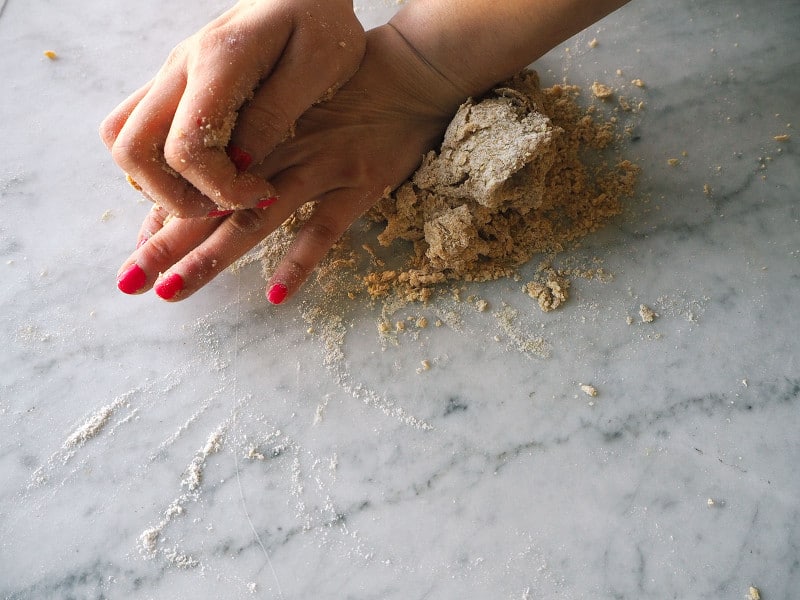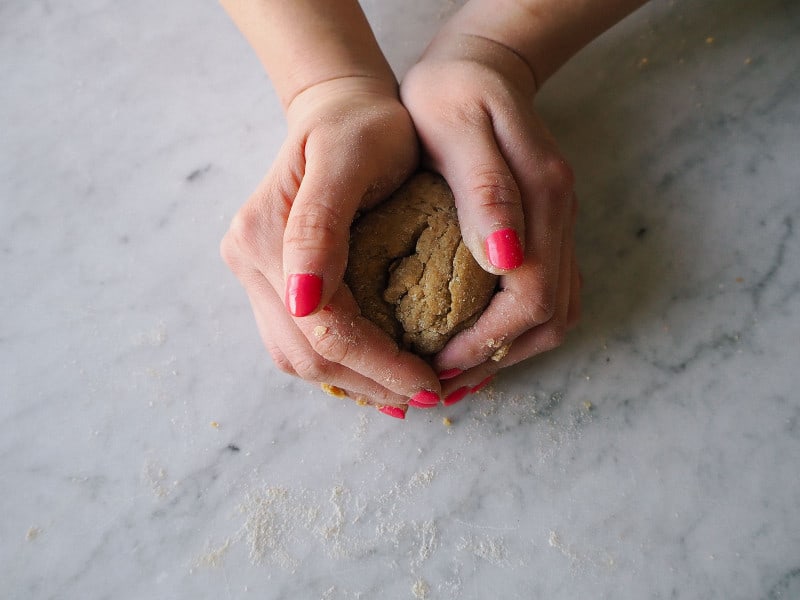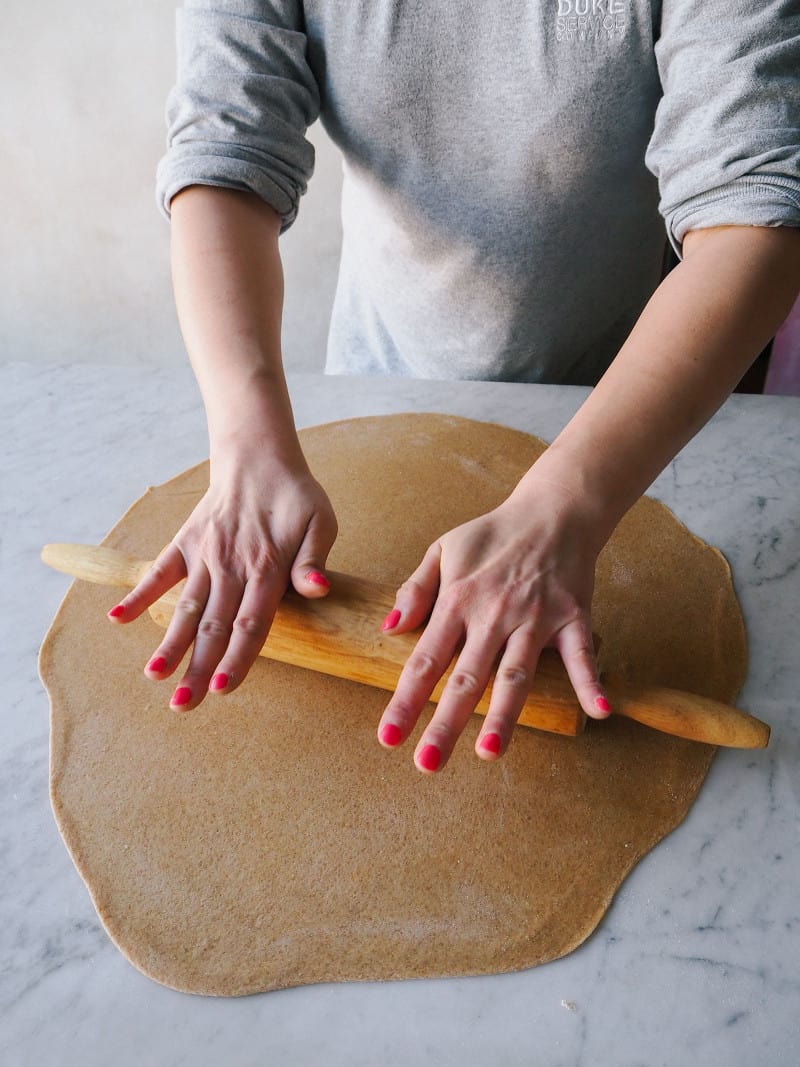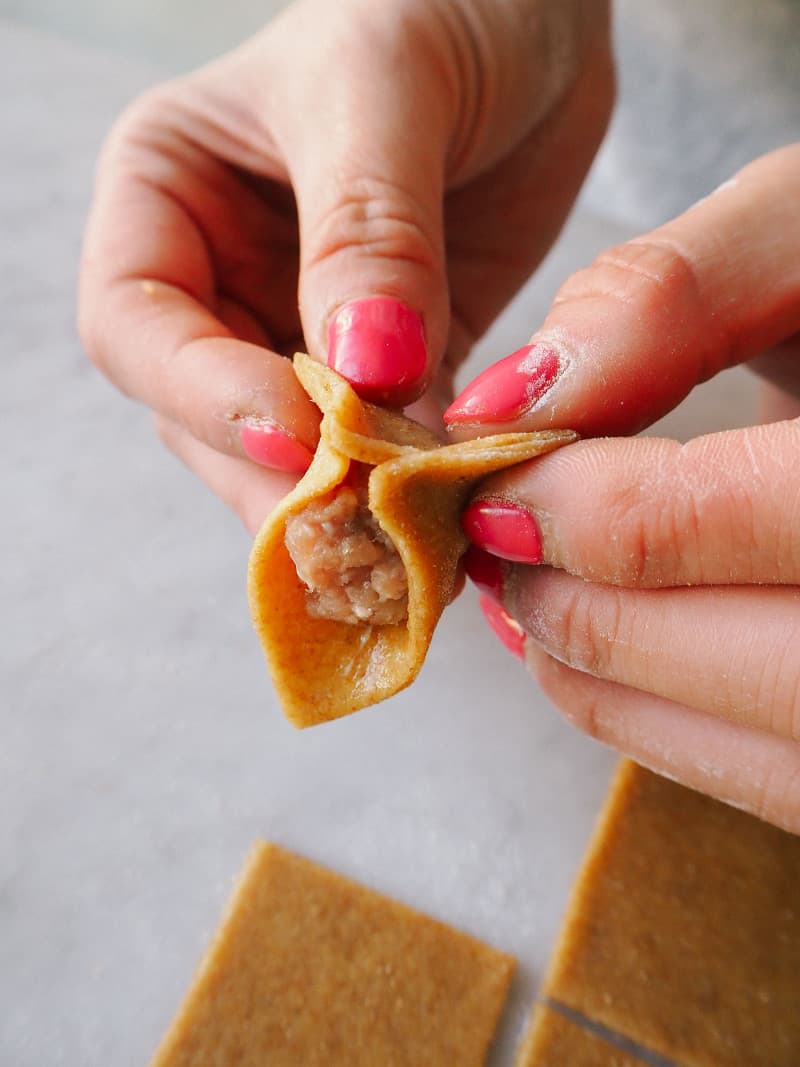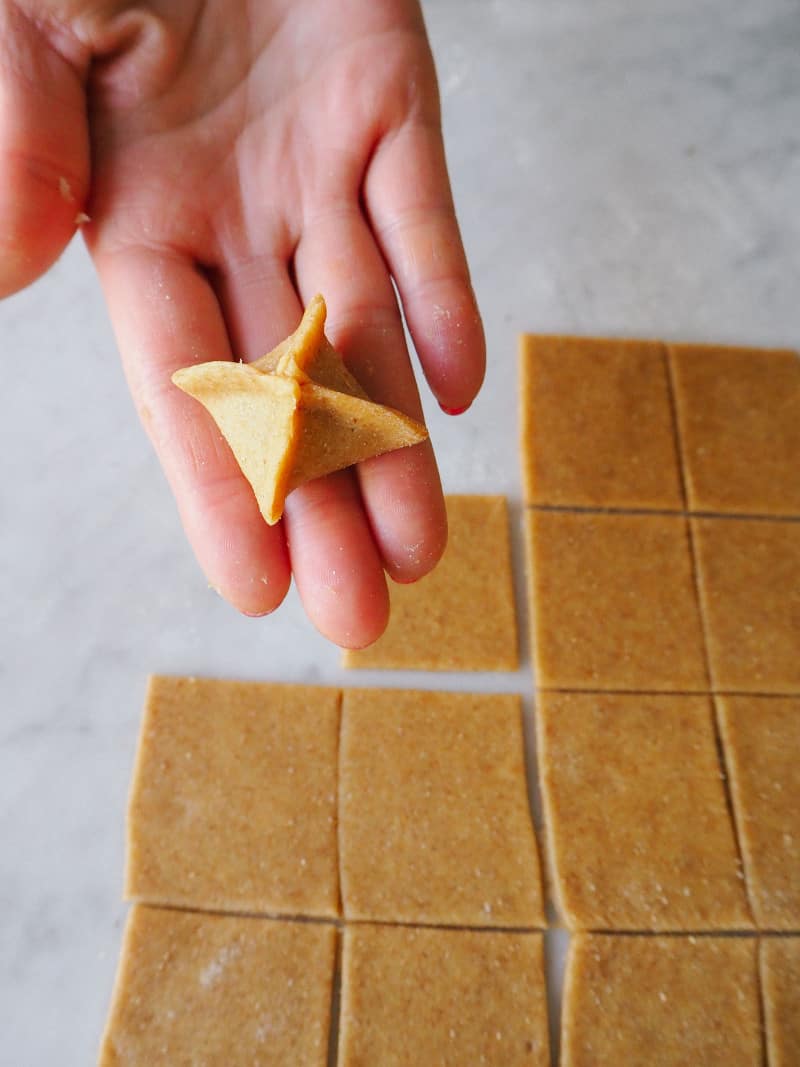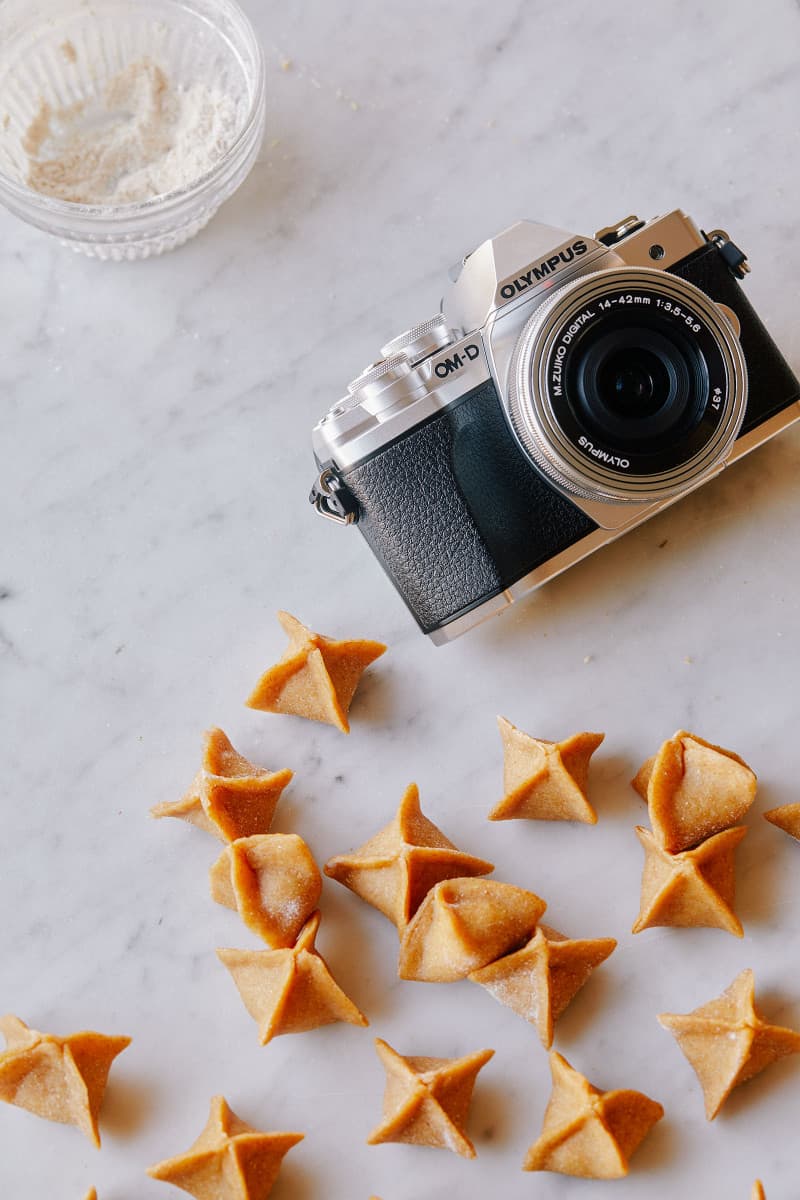 The whole wheat dough is more glutinous, so if you feel like it's not coming together just add a touch more water. Making these pyramid pockets is really easy, and one of our favorite shapes to make. All you have to do is bring the edges together up over the filling and seal them. Get all the details for this recipe below!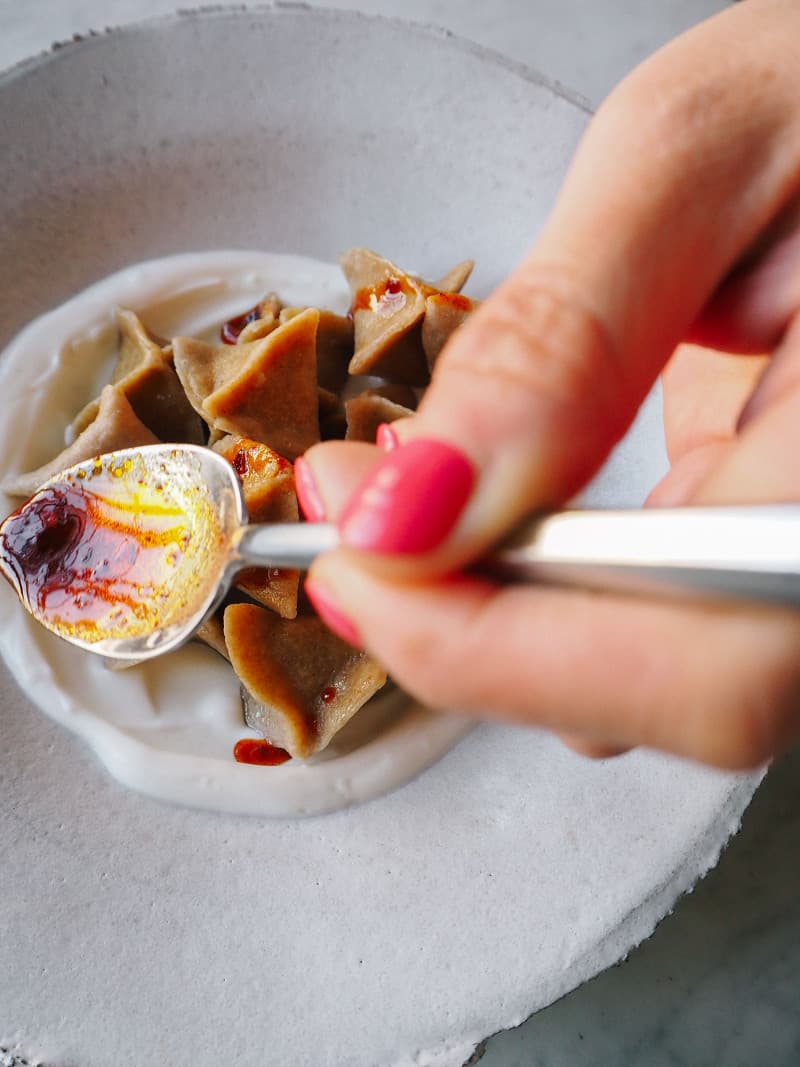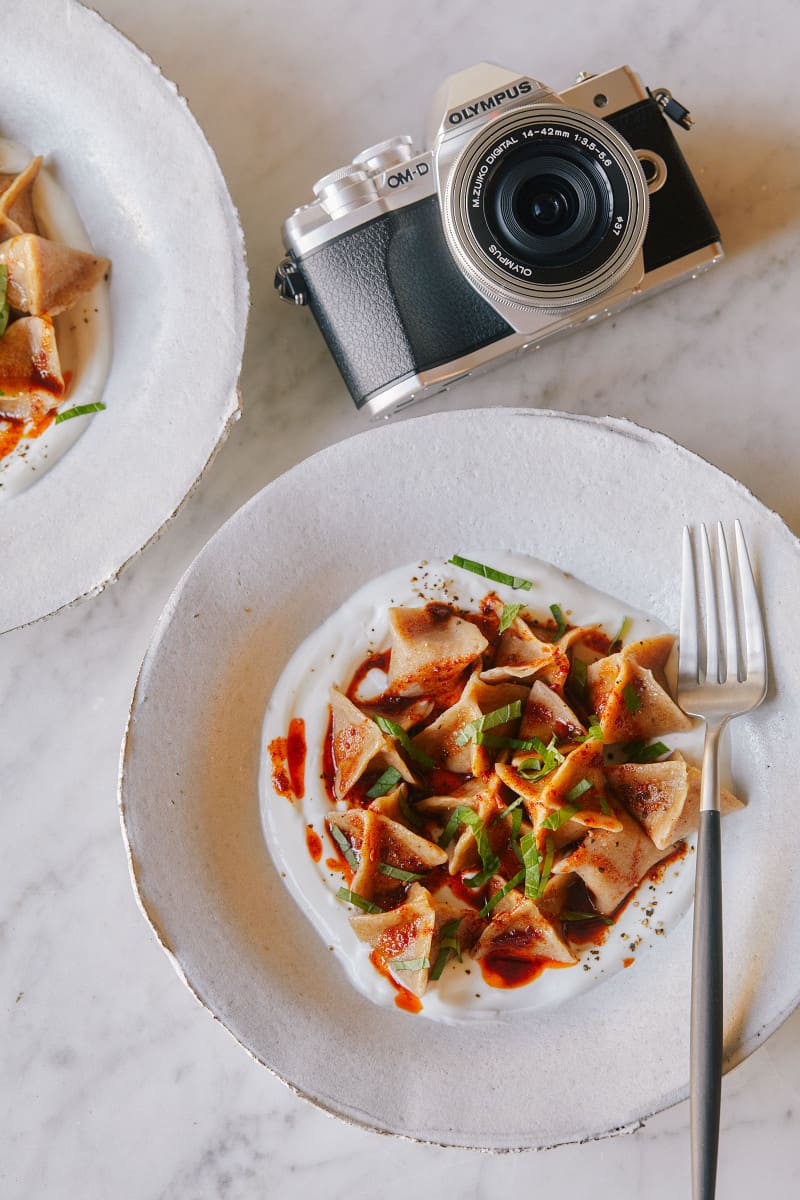 Whole Wheat Turkish Dumplings with Ground Turkey ('Manti')

Makes 50 (recipe uses 20, to serve 2 to 3)

Ingredients:
whole wheat dumpling wrappers:
1 1/2 cups whole wheat flour
1/2 cup all purpose flour, plus more for dusting
2 large eggs, room temperature
2 tablespoons water, plus more as needed
1 1/2 tablespoons extra virgin olive oil
filling:
1 pound ground turkey
1 garlic clove, minced
salt and pepper to taste

1 large egg , beaten

1 1/2 cups plain yogurt
1 garlic clove, minced
chile butter:
3 tablespoons unsalted butter
1 tablespoons extra virgin olive oil
1 tablespoon smoked paprika
2 teaspoons red pepper flakes
1/2 teaspoon salt
pinch cayenne pepper
garnish:
fresh mint leaves, thinly sliced

Directions:
1. In a mixing bowl combine flours and whisk together. Sprinkle a small amount of all purpose flour onto a clean work surface and create a mound with the flour mixture.
2. Make a well in the center of flour and crack eggs into well, followed by water and oil.
3. Using a fork gently whisk eggs, water and oil together while slowly incorporating flour. Once flour and eggs are combined, add more flour little by little to form a ball that is no longer sticky to touch.
4. If dough is dry add water, 1 teaspoon at a time, then knead dough for 3-5 minutes, wrap in plastic and let sit for about 20 minutes before using.
5. Sprinkle a little more flour onto the surface and roll the dough out until about 1/8 inch thick, taking a break and covering the dough back up if you need to allow glutens to rest in between (if the dough springs back at you too much).
6. Using a sharp knife trim edges of dough, then cut into 2 1/2 inch squares. Set aside.
7. Place ground turkey and garlic in a mixing bowl and season with salt and pepper, mix until thoroughly combined.
8. Brush beaten egg over one of the cut squares and place 1/2 teaspoon filling in the center.
9. Bring the center of each side of the dumpling wrapper to the center of the dumpling and pinch all the sides closed.
10. Repeat until all of the wrappers and filling have been used.
11. Bring a large pot of water to a boil over high heat.
12. Once water is boiling, add a small handful of salt and about 20 dumplings. Boil dumplings for about 5 to 6 minutes, stirring occasionally.
13. Meanwhile, stir together yogurt and garlic and lightly season with salt.
14. Scoop yogurt into two or three bowls and create a wide well with the yogurt.
15. Drain dumplings and divide into prepared bowls.
16. In a skillet melt butter and oil together over medium heat. Add remaining ingredients and stir together. Season with salt and pepper and simmer for 30 seconds. Remove from heat and spoon over dumplings.
17. Finish with a light sprinkling of salt and pepper and top with sliced mint leaves. Serve.